If this automated installer does not show up, use direct download links on right.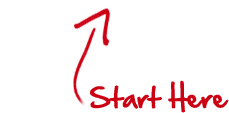 Automatic install not working? Try manual install!
If you don't have Adobe AIR, install Adobe AIR.
Double click on the downloaded Putler.air file to begin installation.
[dt_gap height="100″]
Installing…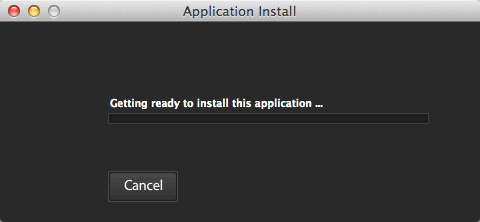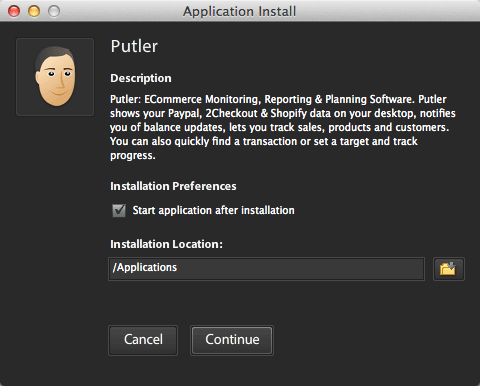 When Putler starts, it will bring you to "Sign In" screen. If you don't already have a Putler account, click on the "Create Account" button.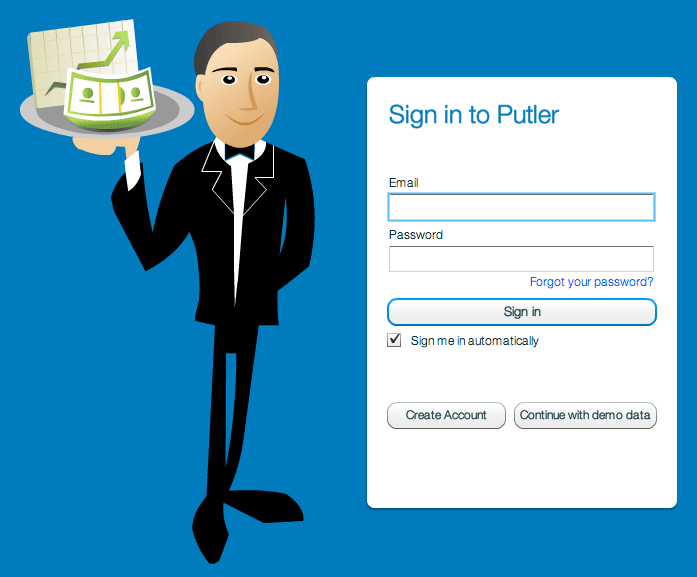 Enter your name, email address and password to sign up.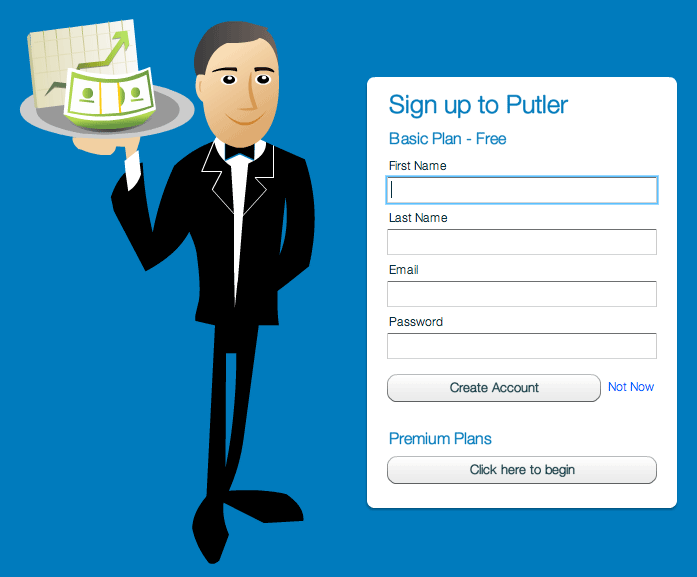 Putler will initialize with sample data.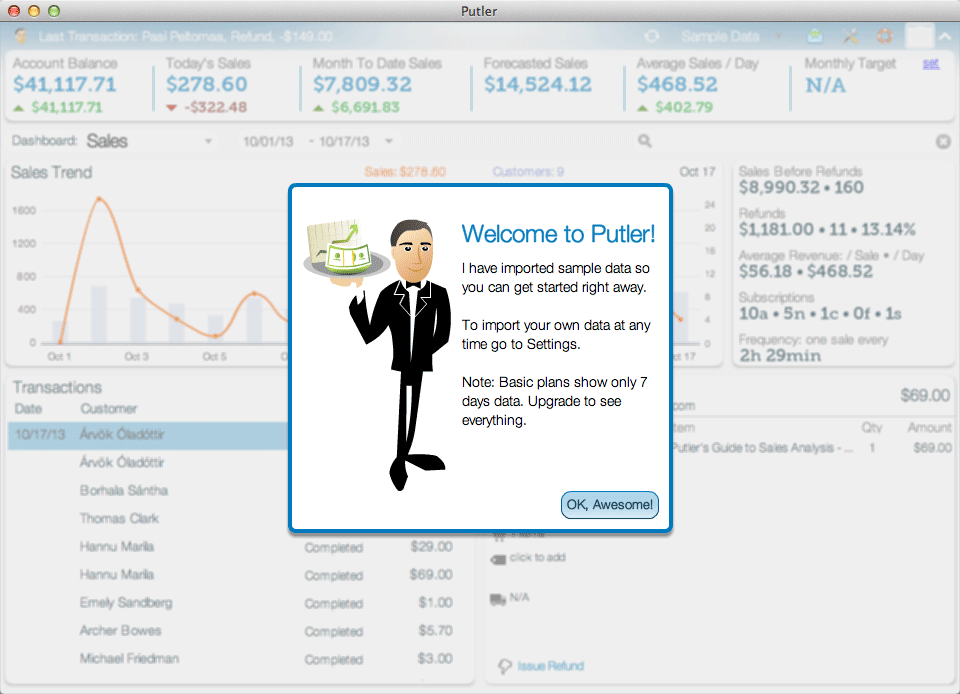 You are all set with sample data. Explore Putler and proceed to adding your payment gateway / shopping cart account now.
To see your own transactions in Putler, you need to create a New Account within Putler.
Putler supports a number of payment gateways and shopping cart systems. There are two methods of integration with Putler. First, and most common, is Putler's built-in support for PayPal, Stripe, Authorize.Net, 2Checkout, Shopify and BigCommerce etc. Second method is to use Putler's Inbound API. Putler Connectors for WooCommerce, Easy Digital Downloads, Jigoshop, WP e-Commerce etc use the Inbound API.
In both cases, you'd need to go to Settings (click on the toolset icon in upper right corner within Putler), and Accounts.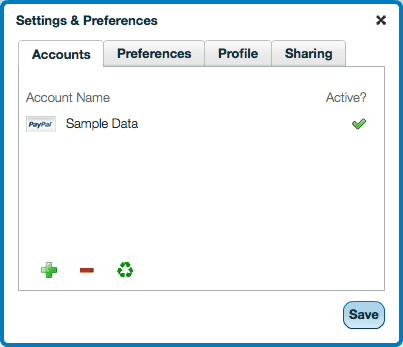 Then click on the green plus icon to begin adding an account.
If you want to connect with a service built into Putler, select the appropriate account type from the drop down and fill in further details.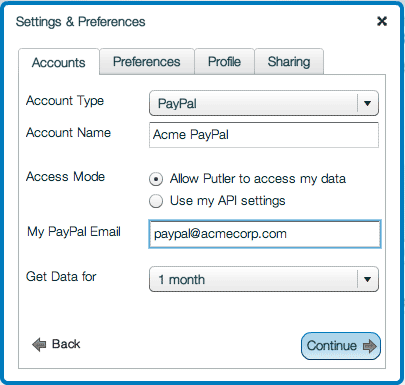 If you are connecting with a service that uses Inbound API, create a new account with type "Putler Inbound API". Notice the API Key / Token. You'd need to use this API Key and your Putler login email address in the connector's settings.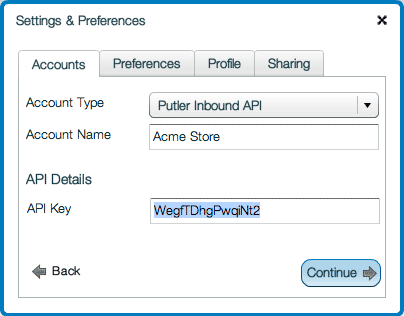 Once you connect an account with Putler, recent transactions will be imported and you can start using Putler. Putler will download historical order data in the background – so you may want to keep it open for a while!
The free, Basic Plan, shows you analytics only for one week. It also does not allow issuing refunds. Paid plans give a whole lot more power and flexibility.
To upgrade to a paid plan, go to Settings – Profile, and click on Upgrade button.