Pricing
Plus
sales, transactions, 1 account
Data On Your Desktop

Summary Stats, Trend Charts

Key Performance Indicators

Sales Dashboard

Transactions Dashboard

Issue Refunds

Send Money

Filtering & Offline Search

CSV Export

API & CSV Data Import

Runs on Windows & Mac

Automatic Updates

Products Dashboard

Customers Dashboard

Comparisons Dashboard

Single Account
Up to 300 transactions/month
Monthly Subscription, Cancel Anytime
$

499
buy now
Premium
everything, 2 accounts
Data On Your Desktop

Summary Stats, Trend Charts

Key Performance Indicators

Sales Dashboard

Transactions Dashboard

Issue Refunds

Send Money

Filtering & Offline Search

CSV Export

API & CSV Data Import

Runs on Windows & Mac

Automatic Updates

Products Dashboard
Customers Dashboard
Comparisons Dashboard
Up to 2 Accounts
Up to 1000 transactions/month
Monthly Subscription, Cancel Anytime
$

1199
buy now
Max
everything, ∞ accounts
Data On Your Desktop

Summary Stats, Trend Charts

Key Performance Indicators

Sales Dashboard

Transactions Dashboard

Issue Refunds

Send Money

Filtering & Offline Search

CSV Export

API & CSV Data Import

Runs on Windows & Mac

Automatic Updates

Products Dashboard
Customers Dashboard
Comparisons Dashboard
Unlimited Accounts
Unlimited transactions/month
Monthly Subscription, Cancel Anytime
$

1999
buy now
Can I upgrade/cancel any time?
Yes. You can upgrade your plan at any time. You will also get prorated credit for any balance in your account if you switch plans. You may cancel any time too – cancellation will allow access until the end of current subscription, and won't charge you again.
Do-Gooders Get It Free
Non Profits and do-gooders get Putler for free. Software Developers, Educational Institutions and Students can claim 25% discount. If you are one, submit a request here with proof of your claim and we will send you a discount code!
When do you plan to add Feature X?
Putler is constantly evolving. We plan to add support for other payment gateways in future. We also have a host of other items on our roadmap. If you have any suggestions, contact us here.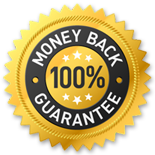 30 Day 100% Money Back Guarantee
Customer satisfaction is our number one priority here at Apps Magnet. We want you to make the most of Putler, so we'll always take the time to help you if you find anything challenging.
But if you decide that Putler is not for you – for whatever reason – let us know within 30 days of purchase and we will refund you in full.
Requirements
Putler works with PayPal, 2Checkout and Shopify. For automatic sync with PayPal it requires a PayPal Business / Premier account with API access enabled.
Putler works on all recent Windows & Mac desktops and requires recent version of Adobe AIR runtime.
Putler Lite – the mobile version – works on iOS and Android and requires the Desktop edition too.