Santa brings Putler 1.9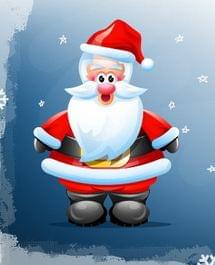 I just love Santa! I should now be getting gifts for my two year old, but I am glad Father Christmas still brings joyous moments to me every Christmas! This time it's in the form of two frequently requested features in Putler – Send Money and Exporting Data.
Would you like to send a special deal to your top customers? Or a cross sell to people who bought a specific product? Now you can!
Putler can now export sales, products and customers grid data to a CSV file. You can search for any records within the Sales, Products and Customers dashboards, and then click the export icon in the grid heading to take out its data into a CSV file. You can open the CSV file in any spreadsheet application (or any text editor if you like) and filter it further or make changes. Then import it into your email marketing software and off send that special deal!
Or format it and print it out to share with others. Or send it to your team to give them a sense of how well the organization is doing.
How would you use the export? Feel free to share your ideas!
Pay Your Affiliates and Friends Without A Fuss
You are going to make a ton of money with promotions this festive season and you would like to share this joy with your affiliates. Putler gives you a drop dead simple way to send affiliate payments now. Click on the Send Money button in the top most toolbar, enter the email address/es and amount/s, select the account and currency, and optionally add a note. Then click Send, and whoosh.. Putler will send money to them all using PayPal's Mass Payment feature!
(Yes, we use "Mass Payment" for this and not "Send Money for Personal / Goods / Services". The PayPal APIs we use offer Mass Payment as the only way to send money to people)
Send Money feature is still in the works – it does not show details of the mass payment transaction yet (like who were the people who were sent the money, or who could not receive the money etc), but we will enhance it as we go along.
Santa brings Putler 1.9, upgrade now!
Along with these two frequently requested feature, we also fixed an issue that prevented pending transactions to clear in Putler – even when they had cleared on PayPal.
We also figured the reason why some Windows 7 users were having problems with DropBox sync (tightened security does not let the app write to DropBox folder, you need to run Putler as Admin to do this) and have added a note about this in the Sharing screen.
A small but useful addition is the display of Putler version under the Help menu. This will be particularly useful to all our Windows users!
So go ahead, start Putler and let the auto update begin!
Wish you a Merry Christmas!