When you first login to Putler, it will automatically set up a sample account.You can test around with this sample data at the start
Adding your account to Putler
To work with your own data, you'd need to add a new account to Putler.

Click on the wrench like settings symbol in top right. You can add as many accounts as you want depending on your Putler subscription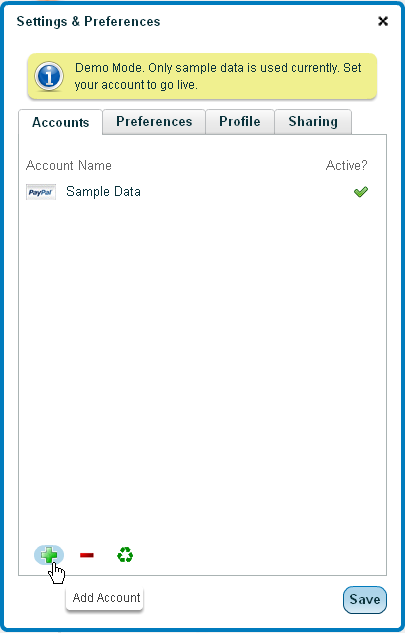 While adding an account, select the account type and give it a name you like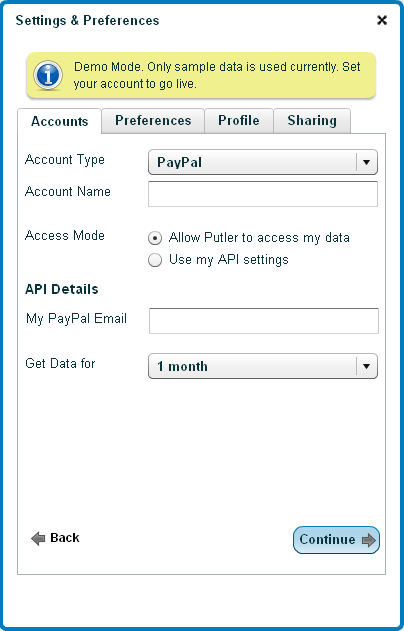 We can always import additional data later. Clicking "Continue" will walk you through the authorization process to connect Putler with your payment gateway or e-commerce system.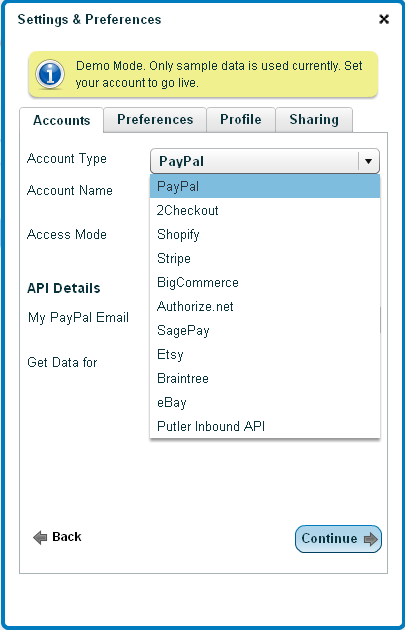 Steps could vary according to your account type, but it generally involves clicking through on-screen prompts, or entering API credentials.
Once your account is connected, Putler will bring in one week's data and bring you to the sales dashboard. The remaining data will continue to be imported in background.
Tip:It'd be best to keep Putler open while it's importing data – and if you want to check on import progress, just take your mouse over the refresh icon in top bar.