When you need to do a refund, you can search using customer's email address, name, product purchased, transaction ID or anything else you have available. Putler will select the first transaction automatically. If that's not the one you want to refund, you can click on the correct order to get its details on right. Then click "Issue Refund".
If you don't see the "Issue Refund" option, either the selected account does not support refunds or the order is not refundable.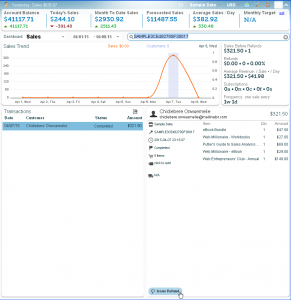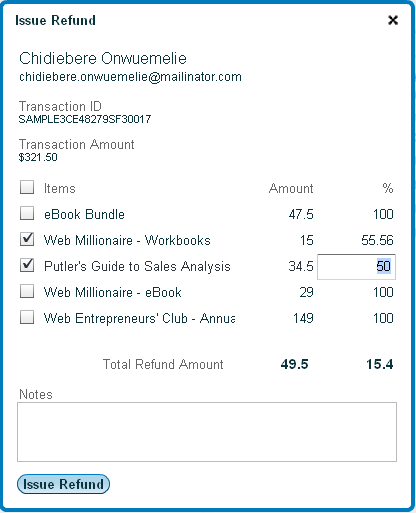 If there was only one product in the order, Putler will automatically select it for refund. If your account type supports partial refunds, you can select specific products in the order to refund them. You can even issue a percentage refund – or manually enter a refund amount.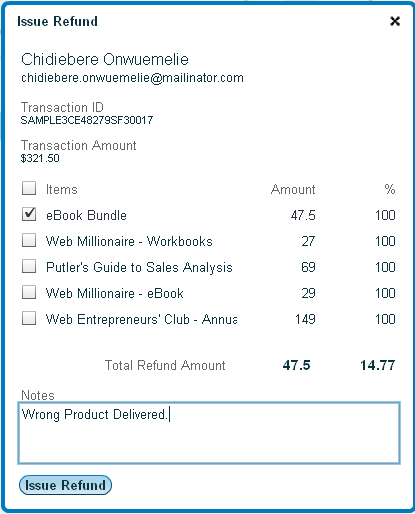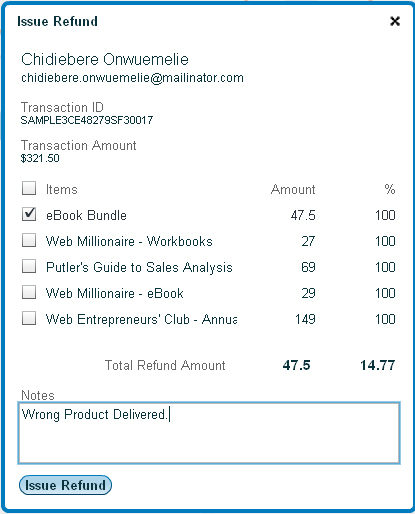 Add a note – I prefer to thank people for trying out our product and invite them to provide feedback. Then click on "Issue Refund".
Putler will let you know of the refund result, and change order's status and balance amount accordingly.