The top bar shows summary stats for current month. Account balance, sales till date, forecast and so on. You can also set a sales target for the month and Putler will keep track of progress.

The main chart in Sales dashboard shows sales trend for the month – helping you judge revenues at a glance. The most important performance indicators will show on right. Smart date selectors let you widen or narrow down date ranges. Search filters all sales transactions and lets you find a transaction quickly.
Next, you can view the details of any order  simply by clicking on the order.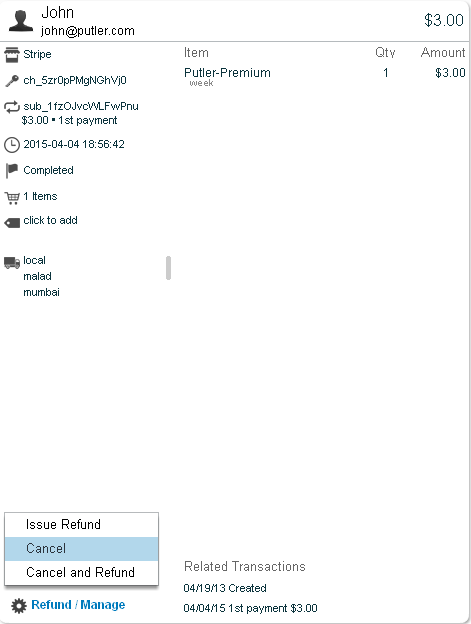 Order details is also the place from where you can issue a refund or manage a subscription. Whenever you need to issue a refund, do a quick search to locate the order, expand date range if the order was from another month, come to order details, and click on "Issue Refund". Add a note and send out a refund.