REALIZE THE TRUE POTENTIAL OF YOUR BUSINESS
Not just another analytics solution, this is your growth marketing assistant!
REALIZE THE TRUE POTENTIAL OF YOUR BUSINESS
Spot hidden growth potentials
with actionable insights and advices
Easy setup • 14 days free trial • Cancel at any time
WORKS WITH VARIOUS PAYMENT GATEWAYS, SHOPPING CARTS AS WELL AS GOOGLE ANALYTICS

Expert Growth Advice
Nuggets of ideas proven to
improve sales, conversion rates and customer value
We have handpicked the best ideas to improve sales, optimize conversions and increase customer lifetime value from top experts, best selling books and interviews.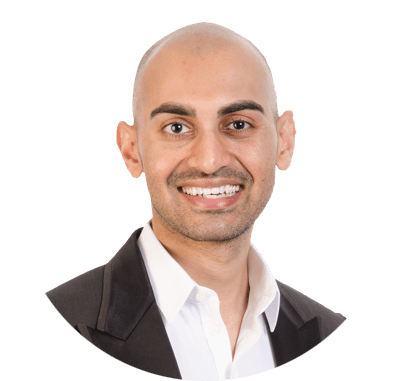 The quickest way to increase revenue is to increase prices.Though the demand may decrease,the overall revenue earned will be much higher than what you were earning prior to the increase.
Neil Patel
Bringing together the right information with the right people will dramatically improve a company's ability to develop and act on strategic business opportunities.
Bill Gates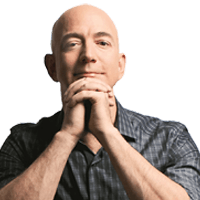 There are two ways to extend a business. Take inventory of what you are good at and extend out from your skills. Or determine what your customers need and work backwards, even if it requires learning new skills
Jeff Bezos
Artificial Intelligence At Your Service
Get insights from your own business –
with actions for improvement
Using sophisticated AI algorithms and big data,
Putler comes with a practical business suggestion for you every month.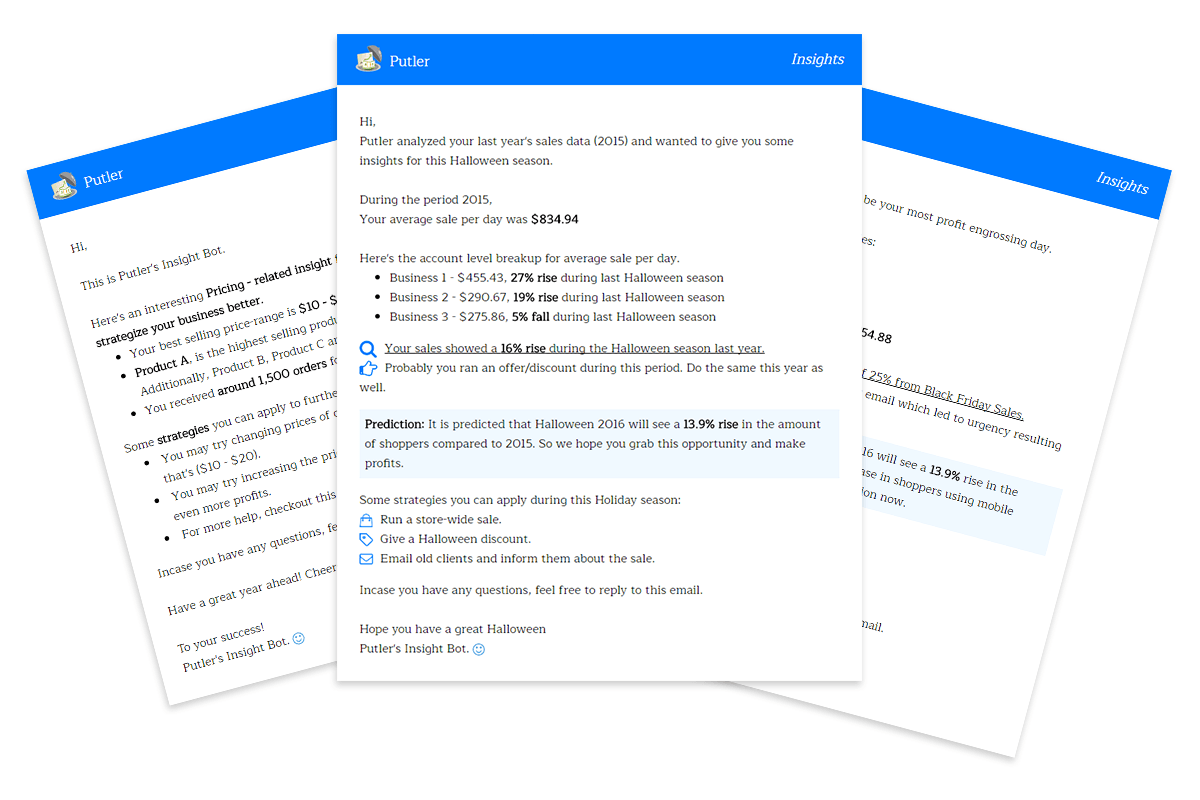 What you get inside the monthly insight?
You get the insight, the opportunity, some background on it, and a list of actions you can take to benefit from the insight. This is not just some feel-good theory, it's about you building a better business month on month.
There's More…
Powerful features, yet simple packaging
Serious about Security
We are paranoid about security and take every measure to protect your data.
Access from Anywhere
Use Putler on the web, on your mobile or desktop. It's available when you need it.
Widest Integration
Putler has deep integration with all the most popular payment gateways and shopping carts.
Developer APIs
Inbound and Outbound APIs help you bring in your own data and show insights in your own dashboards.
Still More…
Lots of features, yet always getting better.
Being the best analytics solution for online businesses is our starting point. Our vision is to double the business of Putler users, and keep getting better.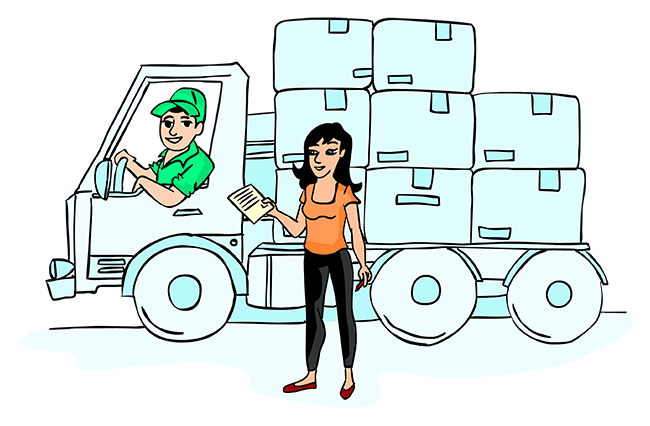 "Your success is measurement of our success!"
Spot hidden growth potentials
with actionable insights and advices
Easy setup • 14 days free trial • Cancel at any time
Our development roadmap is packed with ideas that will make Putler even more useful for you. From additional KPIs and insights to team accounts to forecasting and accounting software integration. There is plenty on our mind! Stick around as we both grow our businesses together!

Nirav Mehta,
Putler Founder