Shopify is an amazing platform to a run an online business. It is simple to use and provides business owners maximum flexibility that's necessary to run their store smoothly.
But running a business overall is stressful. And if you have multiple stores to run the stress only multiplies. Am I right?
In this article, I will specifically be focusing on the best practices to follow if you have multiple stores on Shopify.
But before I get into the details, let's begin with a little story of spotting the smarter store owner-

First, meet Terry. He has multiple stores on shopify. He logs in and out through all his stores throughout the day and monitors them one by one.
Next is Rachel. She has multiple Shopify stores too. But clever Rachel has linked them to one email id within Shopify.
But again, she has to remember multiple passwords to access every store. So basically Rachel is living a similar nightmare as Terry.
Finally meet John. He uses Rachel's strategy of linking all his multiple stores on Shopify to one admin email. He even goes a notch higher by using the same password for all his stores.
So who is the smarter store owner? Terry, Rachel or John?
The answer is Nobody.
All three have multiple stores and all 3 make some or other mistake in the way they manage it.
Terry wastes a lot of time logging in and out.
Rachel has to remember a ton of passwords.
John risks the security of all his stores by using one password.
If you identify yourself with any of these store owners and you want a solution to manage all your multiple stores from a single place, jump to the solution.
But before that, let's see some advantages of having multiple Shopify shops. Is it really necessary to sell on multi store? Are there any advantages?
Why having multiple Shopify stores is the right choice?
There are a number of reasons why eCommerce businesses consider building and running multiple Shopify shops. Here are three scenarios where having multiple stores would prove beneficial.
1. You're selling internationally: If you're looking to expand your eCommerce business to sell internationally, you'll need to take into account how shopping habits, attitudes, needs, and problems differ among consumers from different countries. You might also have to create different stores to due to currency differences, language differences, sensibilities, domains, etc.
TIP: If you creating a different Shopify store for each country you sell in, make sure you create the landing page in the local language, display pricing in the local currency, use images/testimonials of customers and logos from the country itself. This will help visitors from that country connect more with your product.
2. You're targeting different customer segments: If you sell a varied assortment of products in your Shopify store, you may want to create multiple stores to cater to each of your customer segments more effectively.
TIP: Create a different landing page for each store. Speak in the language of your target segment. Display testimonials/logos of clients that belong to that customer segment. Use colors and a tone that will appeal to that segment.
3. You're Creating an Outlet: You might want to offer a deep discount on some of your inventory in order to get rid of stock. Instead of launching the discount on your main website — and potentially risking devaluing your brand in the eyes of your main target audience —you can create a separate outlet store where you sell your products at deeply discounted prices.
TIP: This can a great way to run clearance sale without bringing down the value of other products on your store.
Now that we know that running Shopify multistore has it's merits. Lets decipher some commonly asked questions about Shopify multi stores.
Common challenges with managing multiple Shopify stores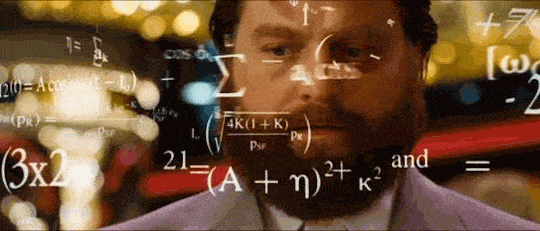 Apart from the enormous amount of time and money wastage, managing multiple Shopify stores comes with some standard challenges.
Orders: You'll have to manage orders out of each site separately. This gets complicated when dealing with fulfillment and return processing.
Inventory: If you sell some products on both sites, you'll have to update inventory as customers buy and return items to both sites.
Products: Product data becomes messy as you structure it differently across multiple sites.
Integration: Integrating with your other systems like an ERP, or POS system becomes more complicated.
How to set up and manage multiple Shopify stores?
Managing multiple Shopify stores can be difficult. However, it isn't impossible.
Here's what you should keep in mind when dealing with multiple stores.
Implement real-time inventory updates
If you want to manage your inventory accurately across shopify multi store, consider implementing real-time inventory updates. This will prevent overselling and a number of other fulfillment nightmares that can make you lose money, ruin your brand's reputation and create angry customers.
A real-time inventory management system can help improve your customers' shopping experience significantly by ensuring you always have enough products in stock. You'll want to centralize your inventory management so you're able to keep track of your inventory regardless of which store sells a particular product.
Optimize each store individually
If you're using multiple stores to target different international markets or sell to different customer segments, you'll need to optimize each store individually to make its content and offers relevant to the intended audience.
This might involve targeting local keywords, promoting country-specific offers and deals, using a different site design or URL structure, and creating locally relevant content for your website visitors.
Centralize your order management
Keeping track of all the orders that come through your stores can be difficult. This is where a centralized order management system can help.
By centralizing your order management, you'll have an easier time fulfilling and keeping track of orders and returns.
Use a product information management (PIM) system
Product information management can become very difficult and time-consuming for businesses that run multiple stores. This can result in messy and inaccurate data.
A product information management (PIM) system enables you to standardize all your data, clean it and keep it up to date on all your stores.
Create a unified customer support system
A unified customer support system allows you to keep all your customer queries and order information in one central inbox from which your customer support team can deal with all the issues quickly and effectively.
Implementing such a system will help you avoid confusion among your customer support team members and result in an improved customer experience, which, in turn, will lead to increased customer retention.
4 best Shopify apps that will help you manage multiple Shopify stores
Best Shopify app for managing inventory across multiple Shopify stores – Veeqo
Displaying the correct inventory across your store is important. Sales would be lost if the inventory of a product is listed as zero online while still available in the warehouse. Or it might turn out to be a bad experience if there is inventory displayed online but in reality, it is zero.
While managing inventory across a single store might seem manually achievable. Things get messy when it comes to managing inventory on multiple Shopify stores.
Veeqo provides a solution to this problem of managing inventory across multiple Shopify stores.
Veeqo has a multichannel inventory management system that allows retailers to sync inventory across multiple Shopify stores, channels, eCommerce marketplaces and warehouses in real-time, helping eCommerce entrepreneurs ensure that their products are never oversold or undersold.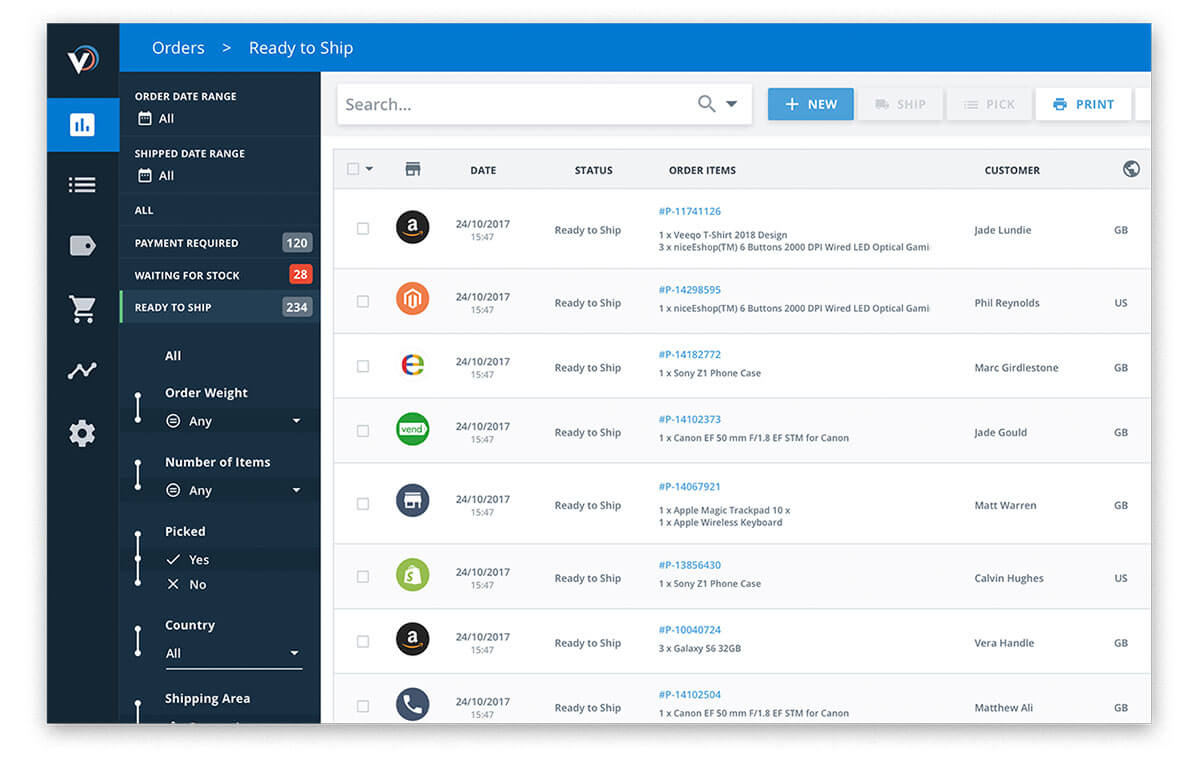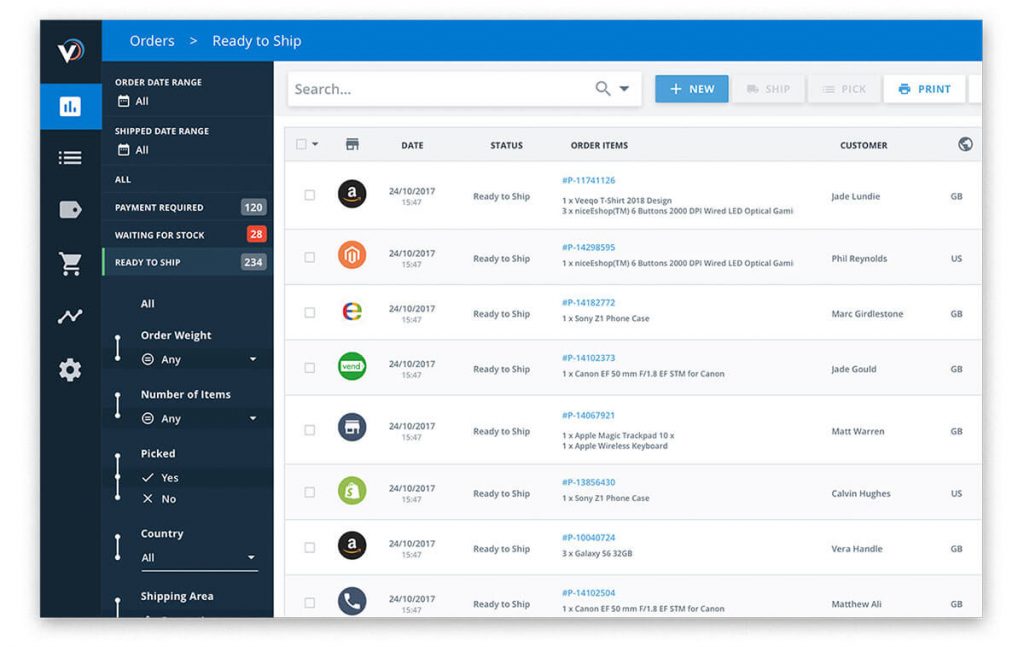 Features
Warehouse Inventory Transfer
Automated Purchasing Management
Cycle Stocktake with the Veeqo Scanner
Perfect stock taking
Keep inventory synced across multiple warehouses
Inventory automation rules
Create product bundles
View detailed performance reports
Take control of warehouse management
Streamline your accounting
Easily manage purchase orders
Run a cloud-based operation
Connect physical stores
Price: $120/month
Best Shopify app for order fulfillment across multiple Shopify shops – Shipmonk
ShipMonk | Order Fulfillment is a critical tool for all Shopify e-commerce administrators to streamline your order processing, production, and shipping. With ShipMonk | Order Fulfillment, you are enabled to take a pro-active approach to delivery and fulfillment.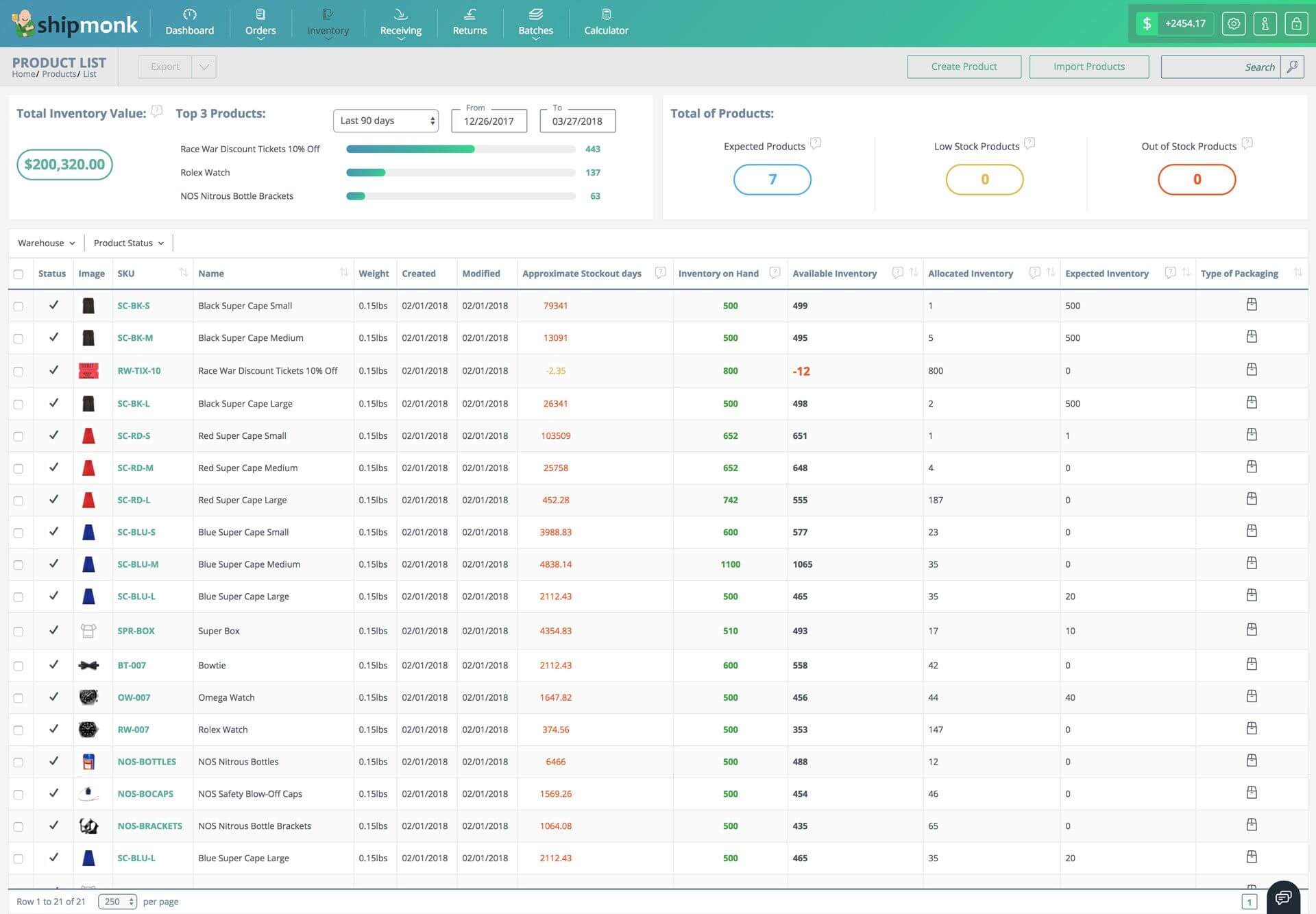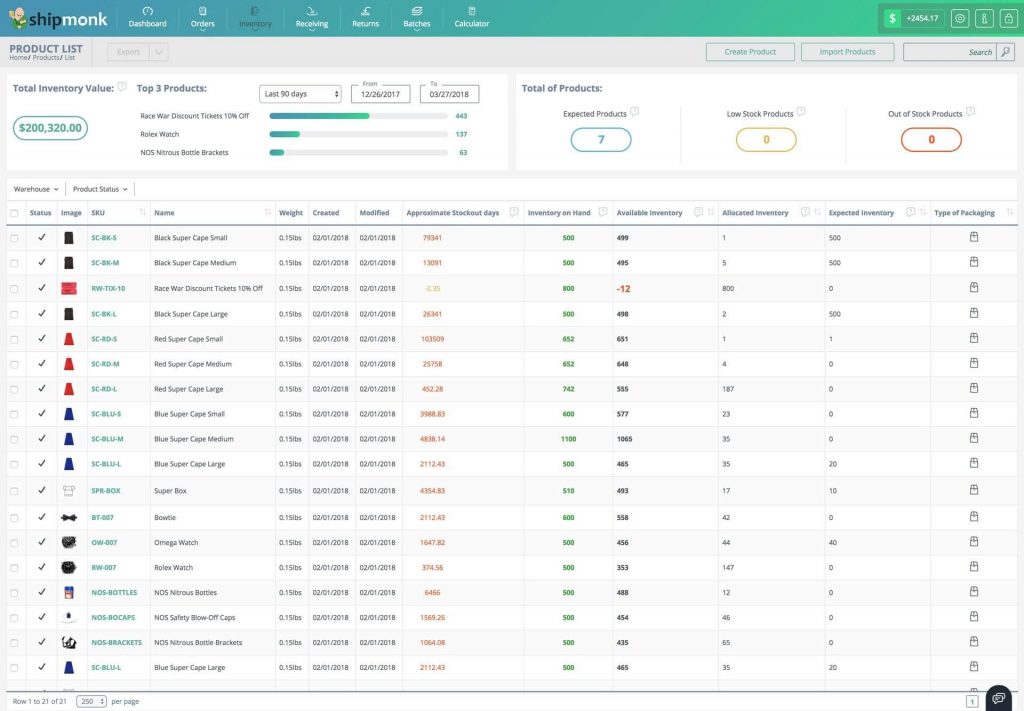 Features
Inventory management
Returns
Snap 'n Pack
Order tracking
Multiple warehouses
Billing breakdown
Data importing
SKU photos
Automatic reship

Price: Contact custom quote.

Best Shopify app to take backups across multiple Shopify stores – Rewind

Rewind backup is a wonderful tool for internet-based stores to improve the competitive advantages via the security system. Rewind backup has a lot of outstanding features whose aim is to make the home pages of e-shops run more effectively.




Features

Get rid of manual CSV export
Provide with error checking and report
Support customers via chat, email and phone
Rewind backs up millions of items
Comply with GDPR legislation

Price: Free plan available. 7-day free trial. Additional charges may apply.

Best Shopify app to monitor multiple Shopify stores from a single place – Putler

Putler is your go-to tool that helps you monitor, manage and grow all your multiple Shopify shops from a single place.

You can connect unlimited Shopify stores to a single Putler account and then manage, monitor all the stores from one place.

You don't have to remember multiple passwords, share logins or compromise the security of your stores.

Keep reading on how Putler makes managing multiple stores on Shopify a breeze!




How to connect all your Shopify shops to Putler?

Putler lets you connect unlimited Shopify shops into Putler. The process is simple. Once connected Putler automatically pulls in the data and shows you reports and insights on your data.

Steps to connect your Shopify store to Putler

Once you sign in to Putler, click on the Shopify icon.
Give it a shop name and your shop URL.
Log in to your Shopify account.
Grant permission page appears – Click on grant permission.
Your Shopify account is added successfully to Putler.

Once you connect one Shopify shop, go to Settings > Link new data source and connect your next Shopify shop.
Continue until you have connected all your Shopify stores to Putler.

Supervise stores as a whole or individually




Once you connect all your Shopify stores with Putler you have two options:
1. View combined reports of all the stores
2. Toggle and view reports of each store individually.

While you connect all your Shopify shops to Putler, Putler will automatically pull in data from all stores, aggregate and consolidate it and show you combined reports.

Whereas, if you want to see individual reports, you will have to create teams and assign team members to them. Here's how.

View reports, metrics and data within seconds

Putler is an all-in-one reporting tool. It consolidates data from all your Shopify shops and gives you complete reports with accurate data.
Here are all the dashboards and KPIs Putler provides:

Weekly emails

As store owners we track how our business is progressing. We probably spend a few hours each week collating data from all our multiple Shopify shops, exporting CSV's, carrying out excel operations etc etc.

Putler saves all those extra hours for you. Once you connect all your multiple Shopify stores to Putler it syncs all your store data at runtime, giving you up-to-date reports.

Additionally, Putler also sends you/ your team a weekly email with all your important stats.

Team sharing

Just like weekly emails help you stay on top of your data, your team needs to stay on top of data too. So Putler makes this possible with it's team sharing feature.

You can invite as many team members to Putler and provide them access to only those stores that they are associated with. Also choose between two roles Admin and Support, so you decide on who is able to see what data.

Toggle between multiple Shopify stores

I understand viewing combined data is magical but at times, you might want to analyse Shopify stores individually, right?

Putler helps you with that as well.

You can easily create individual views of your Shopify stores and then toggle to see reports pertaining to a single Shopify store.

FAQs on running multiple Shopify stores

Can you have multiple Shopify stores?

Yes, you can have multiple Shopify stores.

Why build multiple Shopify stores?

There are tons of reasons why you should consider building multiple Shopify stores. Some of them are if you are selling in different countries, if you wish to create a separate brand, if you want to create an outlet, if you want to target a particular customer segment.

Can you make multiple Shopify stores on one account?

The average Shopify store owner purchases one of 3 accounts on the platform: Basic Shopify, Shopify or Advanced Shopify. Unfortunately, none of these plans permit you to open multiple shopify stores under one account.

The only way to have more than one store on one account is to opt for Shopify Plus. Shopify Plus is reserved for large businesses with exceedingly high traffic, which the vast majority of store owners do not have.

If you are indeed a large business with $2,000 per month to spend on your eCommerce solution, then Shopify Plus offers an unlimited amount of stores. You get 10 included in your plan, but have to pay $250 per month for each additional store.

Can I have multiple domains on Shopify?

Shopify allows for one primary domain only. However, you can have unlimited domains associated with your account.

How can I open multiple Shopify stores?

As we mentioned before, the only way to open multiple Shopify stores is by creating an account for each one.

Though you can register all of these stores under one email address, you'll be running all of them separately on separate Shopify accounts.

However, there are apps available in the Shopify App Store that help with the management of multi stores.

For instance, if you want to run 3 different stores, you can really make your life easier by using an app to migrate data from your current store, centralize your operations, monitor all data or establish customer support.

How much does it cost to open multiple Shopify stores?

The short answer to that is a hefty sum.

Here are some of the costs you'll incur for each of your stores:

Shopify plan – Monthly payment between $29 and $299, plus credit card fees between 2.4% and 2.9% + 30¢ per transaction, depending on your plan.
Theme template – One-off payment between $0 and $180.
Shopify apps – Monthly payment around $120 (based on Shopify News' average app price and average number of apps per store owner).

Multiply those costs by the number of stores you wish to open.

Over to you

Managing multiple Shopify stores can be exhausting. But if you follow the good practices and have the right tools it is highly achievable and very rewarding.

Do give Putler a try. You will love it.

Try Putler for free for 14 days