Putler now speaks German!
We are very happy to announce that Putler is now available in Deutsch language as well. Putler automatically detects default language from your operating system and shows German or English (the default) interface appropriately. You can also change the language from Settings.
Here's how it looks in German: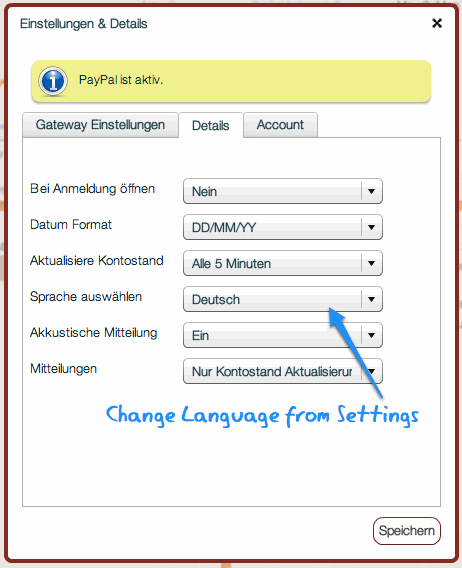 We do not speak German though!
Nobody in Putler team speaks German though. I (Nirav) can barely make some sense of it as my brother in law is German, I've worked on another large project in German language and I've been to Germany once – that's my exposure to Deutschland… So we won't be able to provide support in German language. Please use English for your support requests!
A Putler user contributed these translations
Stefan Steigerwald is a long time Putler user, he has contributed a lot of great ideas, and I consider him a mentor for Putler. He gladly (and quickly) translated Putler and we are very thankful to him. I requested him to give us an intro paragraph and a link to his website, so we could put a proper credit. And here's what he said:
regarding the credits: no thanks, as this is just a friendly turn on my side and I really like Putler. The credits all belong to you for coming up with this idea and implementing it in such an easy-to-use way without bloating anything.
We love you Stefan! And I am sure all German users will too!
Other Items in the latest release
German support is added to Putler v1.1. Here are a couple other things we improved on:
Added option to limit visual notifications to Balance Updates only – this would turn off the tips
Moved notifications to the top of screen for Windows, instead of bottom
Want Putler to speak your language?
If you want to contribute by translating Putler to your own language, please contact us. We would be happy to add more languages to Putler.