Sensible

Analytics

Track and grow your e-commerce business. Putler analyzes billions of dollars for people who want freedom, clarity and results.
We know how it feels!
You are doing the best you can, but there is always more to-be-done than done. Your business is growing, but markets are changing faster. You want to utilize your full potential, but are stuck in daily chores and chasing targets.
You know there is a lot you can learn from the data your online business collects – payments, customers, visitors.. But analytics tools are either too complex, superficial or just don't work.
You need a solid analytics software that shows meaningful analysis of your business. Something that runs on autopilot, grows your business and gives you control. Something that makes you win.
It's time for Putler.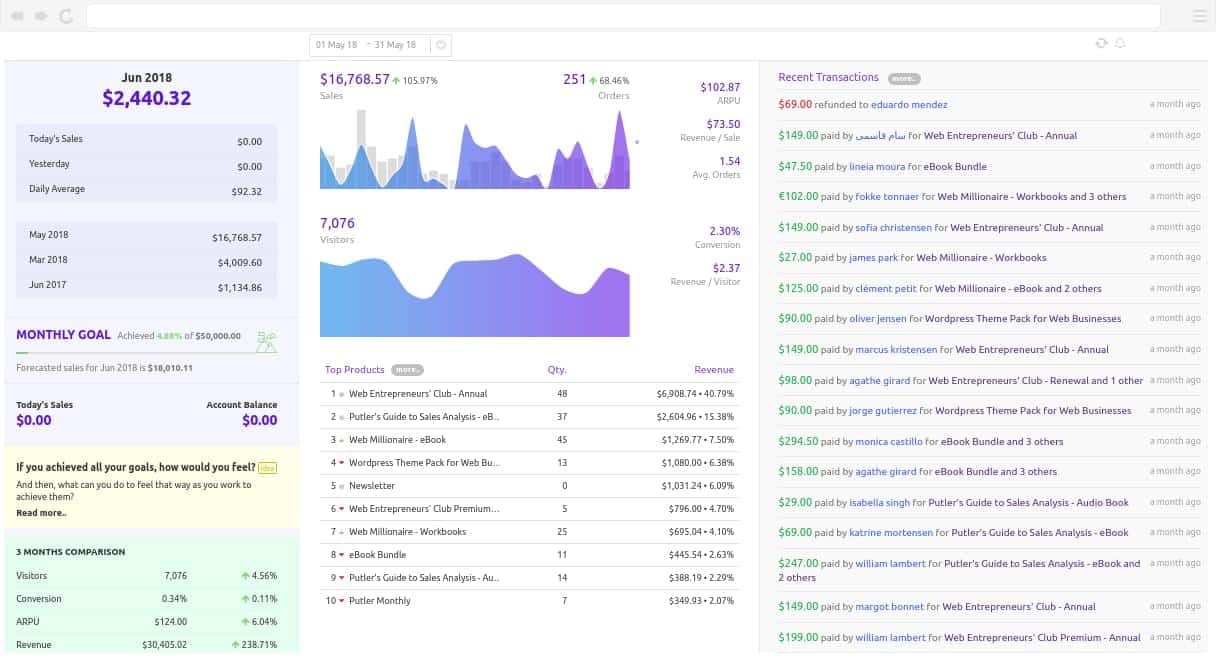 Putler gives you accurate analytics, business insights & takes care of routine tasks
Comprehensive reporting on sales, products, subscriptions, customers and visitors
Pre-built dashboards answer your everyday questions – instantly
Enhanced customer profiles, RFM segmentation, products leaderboard, goal tracking – there is a lot to Putler
Powerful aggregation across multiple businesses, payment gateways, ecommerce systems and currencies
Search, issue refunds and manage subscriptions 10x faster
Personalized business growth ideas and expert advice
Team sharing, mailing list export, weekly email reports and much more
Real-time reports and insights for your favorite platforms