"aggregated 21 accounts"

"powerful analytics"
Combine multiple eCommerce channels.
Get accurate analytics and control.
Consolidate transactions from PayPal, Stripe, WooCommerce and 14 other platforms. Advanced eCommerce analytics on sales, products, customers and website visitors. Monitor, manage, dig deeper. All by yourself, instantly, from a single app.
Quick setup. Profit making insights. No credit card required.
Putler intelligently syncs together different platforms.

Putler users reported:
34% net revenue growth YoY
41% higher orders
27% growth in unique customers
12% reduction in refunds & churn
10 years and going strong:
7000+ users
$5bn+ worth of orders analyzed
60m+ transactions
62 currencies
Bad analytics is harming your business.
Can you trust your current eCommerce reports? Do decisions feel like guesswork?
Yes, I know… you probably have your eyebrows lifted. But here are the problems with almost everyone's current "business intelligence" setup.
The main problem
Multiple accounts and messy data
PayPal, Stripe, WooCommerce, Etsy, Shopify, Google Analytics – your critical business information is scattered across merchant providers, shopping cart systems and website analytics. It's full of duplicates, missing data and out of sync records.
Google Analytics is complex and ecommerce analytics numbers don't match…
Your payment gateways and e-commerce systems differ with each other too, and have slow / limited reporting.
When you use multiple accounts, there is no real way to bring all data together. That means you don't have a complete picture of your own business.
Existing solutions are problematic too!
Inaccurate and complex reporting
Platform specific reports can report only on data within that platform. But your data lies in multiple systems.
Spreadsheets and home grown solutions are too much work and provide limited analytics power.
Big Data, Business Intelligence and dashboard tools require too much time setting up and are expensive.
Other analytics alternatives cater to SaaS businesses only, have limited integrations, are time consuming / expensive and don't merge records properly.
The real cost of all this
Decisions with false / incomplete info
There are other urgent / important things to take care in the business, and you don't have reliable / easy analytics. So you end up making big decisions with trial & error, gut-feelings and wild guesses. It's even worse when you have to rely on bad data.
If you detected a problem earlier, you can save a lot of money. If you can identify an opportunity sooner, it will help achieve your sales goals.
Marketing will give a much better RoI if you can targeted better segments.
If you had a dashboard telling you which products are not selling, you can either stop promoting them or offer them to the right customers.
If your cash flow prediction is more accurate, you can plan your business better.
All I wanted was cumulative sales numbers in a single dashboard – rather than logging into three different accounts, copying data in a spreadsheet and manually calculating everything. It was annoying and waste of time.
But no analytics software properly handled multiple accounts or currencies. And they were too complex even for simple reports. I built Putler to solve all these problems for founders like me!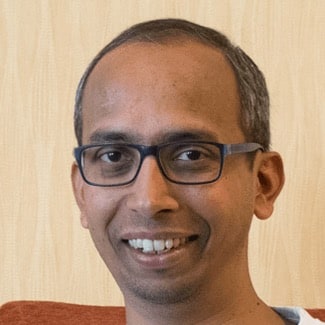 We all make intuitive decisions, but it's cheaper to use tools, technology and evidence.
Nirav Mehta, founder – Putler
From data mess to data driven profits.
Putler combines, cleans and enriches your data. You'll get accurate dashboards and can create custom reports on your own.
In other words, you will have a single source of truth for your orders, products and customers. You will see all important stats at a glance. You can drill down and segment instantly. Putler will help you better understand your business and make profitable decisions quickly.
Unique feature
Bring them all together
17 integrations – merchant providers, e-commerce, analytics
Smart merging and corrections
Automatic currency exchange rates and timezone conversion
Intelligent standardization and cleanup for emails, addresses
Customer profile enrichment and history
"PayPal, Stripe, WooCommerce, Google Analytics… Multiple currencies, stores and teams. We thought we were pushing the limits, but Putler consolidated, cleaned up and turned it all into sensible metrics."
Big time saver
Instant answers to your everyday questions on sales, customers, products…
What's current revenue, which products are trending, what's the best time to sell, which products to upsell, who are your top customers, who are the returning, who has churned… Putler answers all your questions.
200+ ready metrics & advanced eCommerce reports
Sales, refunds, orders: trends and KPIs
Products leader-board, variants, frequently bought together
Visitor & traffic analysis, devices, channels
SaaS metrics – MRR, churn, ARR, LTV…
Customer profile, history, address geocoding, website
Weekly email reports
"No more spreadsheets and delays now. Putler instantly tells me everything I need to know – sales, products, customers, subscriptions, visitors…"
Marketing power
DIY filters, segmentation & drill downs
Historical reports and comparisons
Drill-down on dozens of factors
Instant search as well as advanced filters
Save custom segments for later use
RFM customer segmentation
80/20 analysis
"I can filter, facet and segment my data in so many new ways. Our marketing campaigns have much higher RoI now and I discover a new opportunity everytime I dig into Putler!"
Putler paid for itself in 10 minutes!
It's amazing for lifetime value, top clients, top selling products, sales for the last two years, multiple PayPal accounts… Putler is the best app I've ever used! I just love Putler!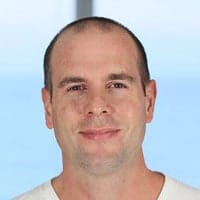 James Schramko
SuperFastBusiness
Instant clarity and peace!
All my different streams of income, all those website sales, it's all in one simple dashboard. I know my conversion rate, my churn rate, and I can project exactly how my business will look next month or even next year. I can sleep without worrying now.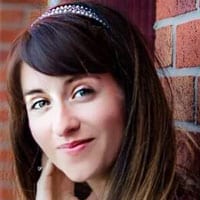 Jennifer Waldrop
Fuzzy and Birch
You & your team will love this!
Save efforts, improve marketing results,
build a better business.
Your support, operations and marketing teams will love this! Putler is not just an analytics software, it goes well beyond to help you put good data to good use.
Imagine how useful this is…
Search, refund and manage orders in seconds
Find customers, orders or products instantly
Issue refunds, manage subscriptions within seconds
Share with your team, but control what they can do
"Going to PayPal or Stripe, finding an order and issuing a refund took at least 5 minutes to complete for our support reps. With Putler, it takes 5 seconds. They love it, and I don't have to give everyone access to my PayPal or Stripe accounts!"
Cleaner data, better data
Enriched customer profiles, target segmentation, email, export…
RFM – recency, frequency and monetary value based automatic customer segmentation
Cleanups on customer's email address and physical address
Chrome browser extension to see customer details in helpdesk or other sites
Filter and export orders and customers
"Putler tells me a lot more about my customers than all my other systems. It even showed me my customer's website and their local weather! This saves tons of research time and allows my team to connect with the customers on a personal level when they call / email them. Can't put a price on this!"
Spot opportunities and bottlenecks
Business intelligence & growth
Discover best times / products / customers to run offers
Predict and plan for future with forecasting and modelling
Black Friday / Cyber Monday sales trends
Set and track monthly revenue goals
Growth modelling – what to focus on to 10x your business
Weekly summary email digest
"Assistant, accountant, mentor, accountability partner – Putler helps me in many different ways."
So glad I found Putler…
Most competitors only cater to businesses with monthly recurring revenue. I love how well Putler works whether you have MRR or not. Plus it's super easy to use.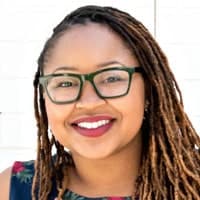 Tara Reed
Apps Without Code
Solves important problems
Putler solves important problems for us and is elegantly designed. Their attention to detail, product quality and ingenuity is very impressive.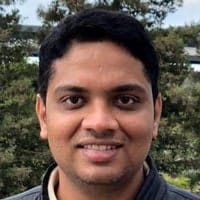 Sujay Pawar
Astra, CartFlows
Less noise, more insights.
People trust Putler to monitor and grow their businesses.
Thousands of businesses like yours are using Putler to create success and freedom. When are you getting onboard?

Others have gone from fire-fighting to strategic growth.
Track and grow your business
A single insight can be worth thousands of dollars. And hours of time savings will let you focus on more important things.
Try yourself – no risk, no credit-card and fully worth your time.
96% people said it was worth signing up for a trial.
Putler - Ecommerce analytics and growth insights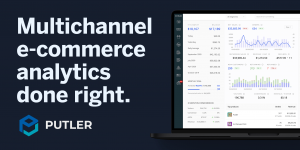 Nirav Mehta, founder - Putler
Price: 29
Price Currency: USD
Operating System: Web
Application Category: Business Analytics