Grow Your Business With Putler
Join 500+ savvy customers who use Putler to grow and monitor their business everyday
Consolidate Upto 3 Accounts
Upto 1000 Transactions / Month
No Access To Putler API
Expert Tips Only
Sales Dashboard
Products Dashboard
Customers Dashboard
Transactions Dashboard
75+ Metrics & KPI's
Transactions Aggregation Across Accounts
Automatic Currency Conversion
Desktop, Mobile & Web Access
Instant Search
Smart Refund Processing
Subscription Management
Subscriptions Reporting
–
–
–
–
Consolidate Upto 7 Accounts
Upto 2500 Transactions / Month
Access to Putler Outbound API
Expert Tips & Personalised Insight Reports
Sales Dashboard
Products Dashboard
Customers Dashboard
Transactions Dashboard
75+ Metrics & KPI's
Transactions Aggregation Across Accounts
Automatic Currency Conversion
Desktop, Mobile & Web Access
Instant Search
Smart Refund Processing
Subscription Management
Subscriptions Reporting
Forecasting (Coming Soon)
Customer Profile Enrichment (Coming Soon)
Segmentation (Coming Soon)
Cohorts (Coming Soon)
Consolidate Upto 25 Accounts
Unlimited Transactions / Month
Access To Both Inbound & Outbound Putler API
Expert Tips & Personalised Insight Reports
Sales Dashboard
Products Dashboard
Customers Dashboard
Transactions Dashboard
75+ Metrics & KPI's
Transactions Aggregation Across Accounts
Automatic Currency Conversion
Desktop, Mobile & Web Access
Instant Search
Smart Refund Processing
Subscription Management
Subscriptions Reporting
Forecasting (Coming Soon)
Customer Profile Enrichment (Coming Soon)
Segmentation (Coming Soon)
Cohorts (Coming Soon)
Our Customers Love Us

Jon Campbell
The Battle Buddy Foundation
Putler makes PayPal experience bearable
"I am amazed by how quickly Putler finds transactions compared to the PayPal. It also monitors how our SKU's are performing overtime.
Putler truly makes the PayPal experience bearable and a lot less stressful. It's totally worth the subscription!"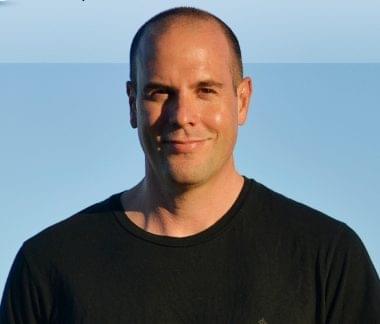 James Schramko
Business Coach, SuperFastBusiness
Putler paid for itself in 10 minutes!
"Putler is the BEST APP I've ever used! It is the most simple tool present in the market today.It's amazing for lifetime value, top clients, top selling products, sales for last two years, multiple paypal accounts.
I just love Putler! It's AWESOME and the support is PHENOMENAL!"
Common Questions