Looking for the pricing table?
I'm a lot like you! I see a lot of interesting software. But bounce away from the pricing page!
Sometimes I feel it's pricey for me. Sometimes I can't judge if it'd create enough value for my business.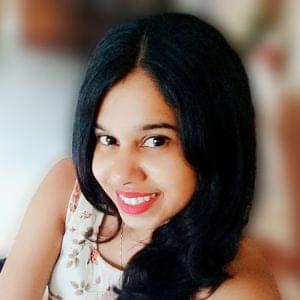 So, here's some perspective on Putler's value v/s price, so you can make an informed choice.
Andrea Juliao, Putler
Your time and efforts are not cheap.
You're spending $1000 every month on this problem already.
There is significant cost and effort to get basic reporting in place – even if you're just using Google Analytics and your eCommerce platforms' reporting.
| Current activity | Person | Average time | Minimum cost |
| --- | --- | --- | --- |
| Collecting, comparing and correcting stats | Assistant | 3 hours / month | $50-$200 |
| Reviewing sales and other numbers | You | 10 minutes / day | $150-$300 |
| Searching and managing orders, refunds | Team | 15 minutes / day | $100-$300 |
| Researching growth ideas, analytics | You + Marketing | 20 minutes / day | $300-$700 |
| Total | | > 20-25 hours / mo | > $600-$1500 / mo |
The real cost of alternatives or leaving things as they are…
You can keep using your current reporting system, build your own or find an alternative solution. But there are hidden costs everywhere – and sometimes they can be dangerously expensive.
| Not using Putler, and | Result |
| --- | --- |
| Building and maintaining a custom reporting system | |
| Making decisions based on inaccurate or incomplete reporting | |
| Not using analytics / data science to grow business | |
Even if we disregard the opportunity cost and value of business growth ideas, and consider the time and costs in this example are exaggerated, Putler will save you minimum 12 hours and $300 every month. That's 10x return on your investment – at least.
People call it priceless, yet affordable.
Get results first. Pick a plan later.
Putler does the work of an employee – taking care of reporting, operations, analysis and spotting growth ideas. Dollar to dollar – people say Putler was the best investment for the future of their businesses.
You don't have to pay anything to start benefiting from Putler.
Estimate your spend
Price is based on your monthly recurring revenue
Common to all plans
You will get an outstanding reporting solution irrespective of the plan you select.
Combine multiple accounts
Intelligent data cleanup, merging and duplicate resolution
Automatic currency rate conversion
Core analytics for sales, customers, products, subscriptions
Enriched customer profiles
Sales heatmap, top products, 80-20 analysis
Drill downs for order status and customer location
Weekly report in email
Planning tools – forecasting, revenue goal setting
Operations – issue refunds, manage subscriptions
Unlimited orders
No credit card required. Create your account today. Pick a plan later.
What's included
Single user

3 data sources

Up to 2 years historical data
Issue refunds, manage subscriptions
Advanced features (Drill downs, segments, RFM)
All common features
What's included
Everything in Starter plan
Unlimited users
Unlimited teams
Advanced features (Drill downs, segments, RFM)

15 data sources

Up to 5 years historical data
Dedicated account manager
Inbound API
Custom
We can tailor a plan to accommodate all your needs.
Contact Sales
Please mention this in the email
Your monthly revenue
Number of data sources
Number of years of historical data
"paid for itself in 10 minutes"

"definitely worth the price"
Plenty of evidence,
Putler will work for you too
Thousands of businesses like yours are using Putler to create success and freedom they deserve. You can too.
Putler delivers solid results
94% say they got better control on their business with Putler.
"campaign costs down by 78% and revenues jumped by 32%"
"gives us sixteen hours every week"
"from an hour issuing refunds everyday to under 10 minutes"
"no room for blind-spots, confusion or chaos within the team"
"$6045 in new sales in just few days using Putler's insights"
"from false, hope driven guesswork to concrete data driven actions"
Instant clarity and peace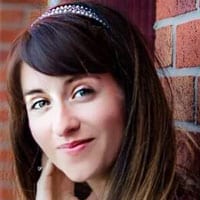 Fuzzy and Birch
Solves important problems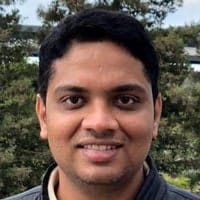 Astra, CartFlows
The best app I've ever used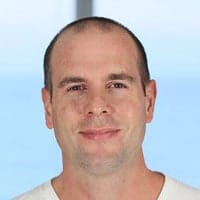 SuperFastBusiness
So glad I found Putler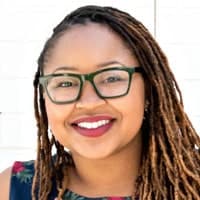 Apps without Code
Exactly how it should be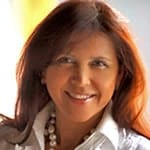 SendWork
Totally awesome and life changing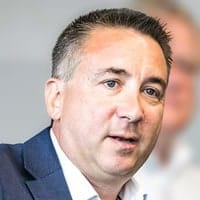 Helpdesk Habits

Still hesitant?
Answers to common questions
Here are answers to questions people often ask us before signing up. If your question is not answered, contact us.
Each external account you connect with Putler is considered a data source or integration. Putler syncs with all popular payment gateways (PayPal, Stripe, Braintree, 2Checkout etc), e-commerce systems (WooCommerce, Shopify, BigCommerce etc), marketplaces (ebay, Etsy) and Google Analytics among others. Putler also connects with MailChimp.

Different plans allow for different number of data sources.

You need to first sign up for the 14 day trial. Once you are ready to pick a paid plan, you can log in to Putler > Settings > Plan and hit continue using Putler. You will be automatically taken to the checkout page where you will be billed $1.

Putler will then track your revenue for the next 30 days and will bill you according to your respective revenue slab.

For example: If your revenue is within $10K for those 30 days, you will be charged $20 for that month. Suppose your revenue grows to $25K the next month, Putler will check which plan you now fall under and charge you the amount for that revenue slab which is $50. Similarly, if you revenue falls to $8K the next month, Putler will again check which plan that revenu falls under and charge you that which is $20.

Putler has metered billing. That means, Putler tracks your revenue every month and then checks which plan that revenue falls under and bills you that amount. Incase, your monthly revenue falls or rises in the future, Putler will take care of the billing changes automatically.

For example: Suppose for a month you made around $25K revenue you will be charged $50 for that month but incase your revenue fell in the next month to around $10K, you will be charged $20 for that month. You can check the various revenue slabs and plan charges in the slider above.

Putler is a platform. We let you bring in your data even from sources Putler does not directly integrate with. For example, using the Inbound API you can send orders from your POS to Putler. The Outbound API lets you take statistics out of Putler to any other system you use. Currently, Outbound is not open to all. It can be made available on case by case basis, at an extra cost. If you are interested in Outbound? Send us an email. We will get in touch ASAP.

Yes. You can upgrade your plan at any time. You will also get prorated credit for any balance in your account if you switch plans. You may downgrade or cancel any time too – cancellation will allow access until the end of current subscription, and won't charge you again.

Non Profits, do-gooders and educational institutes get Putler for 50% discount. If you are one, submit a request here with proof of your claim and we will send you a discount code! But remember, use Putler only for that purpose – don't mix commercial activities.

Putler tracks all the e-commerce transactions that happen on your store. And if you connect Putler with your Google Analytics account it can also show your website analytical data. Putler is also equipped to track subscription data and also allows you to carry out instant refunds.

There are lots of things in Putler that other analytics tools don't provide. Multi account consolidation, de-duping, accurate reporting, growth insights, customer profiles and ability to manage orders or issue refunds are some of Putler's unique features.

We understand you are busy, so we have designed Putler to save you time. Once you have initially connected your accounts with Putler (which takes about 10-15 minutes) you are done. Putler does the rest. It will pull in data from all your accounts and gives you one clear dashboard for making decisions. Putler will also proactively email you insights and recommendations.

In short, Putler will do all the hard work while you can concentrate on whatever you love to do!

Absolutely not. Putler is a very sophisticated product which does all the complex calculations by itself. We have ready integrations with most popular sources of transactions and the setup is really easy.

Feel free to contact us with any questions you have. We're happy to help.

Yes. The free-trial gives you all features. You can connect unlimited accounts and there's no limit on number of transactions or orders. However, the trial shows you reports based on your previous three months (90 days) of data from the current date.

You have come here because you are looking out for a solution or you want something better than your current analytics solution. So in both cases, Putler fits the bill. The initial setup of Putler is very simple and within no time you will see the benefits that Putler can offer your business.

Your data is safe and secure with Putler. Putler also has a team feature using which you can restrict data viewing for your employees as well.

No. You can fully test out Putler and all the features on 14-day free trial without adding a credit card or paying a thing. It is completely up to you if you would like to carry on using Putler after your trial has finished.

101%!! Every customer matters to us. Whether you are on a free trial or paid plan.
Continue spending $1000 every month, or try Putler?
Switch to Putler, it's worth it.
A single insight can be worth thousands of dollars. And hours of time savings will let you focus on more important things.
Try it yourself – no risk, no credit-card and fully worth your time.
96% people said it was worth signing up for a trial.