Insightful Reporting And Ecommerce Analytics For Your SagePay Orders
SagePay users lack the complete picture to grow their business due to the absence of strong insights. But, now with this in-depth reporting and analytics software Putler, it won't be the same.
Why in-depth reporting for SagePay is a necessity?
The standalone SagePay reports provides only transactions data which isn't enough for a business to grow.
If you really want to make your business stand out, you must get well versed with your business completely. Therefore, in-depth reporting is a must.
---
What's remarkable about SagePay?
With value of of transactions processed over 700 billion euros processed, SagePay – from the house of European software giant Sage is of the leading payment providers in the industry today. Some if its top features includes:
Omnichannel payment facilities – In-store, online, over the phone and mobile
Accepts any payment type including PayPal in 25+ currencies
Customisation and tracking of each stage of customer process
Cloud-based reporting for tracking transactions
SagePay built-in reporting – Transactions insights
SagePay traditional reporting gives you complete details about all your transactions and settlements. It has a customised reporting and admin feature that enables you to request, and produce your own reports.
Also, there is a provision to receive priority reports via email. Here's the details of SagePay reports:
Transaction reports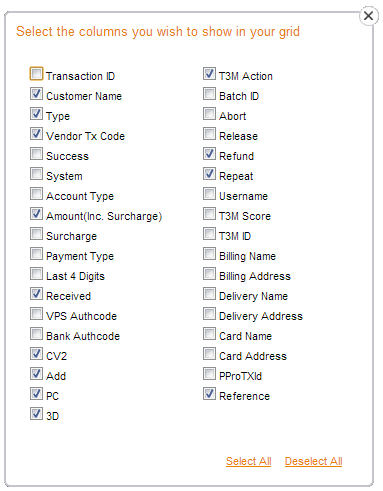 This report lists all transactions that have been processed through your account.
Moreover, you can ,refine the search to view transactions for a specified date range.
Once your report has been created, you will then be able to select the fields you would like to see within the report. You can then export the report as CSV for future reference.
Settlement report


The settlement report will show all funds that have been credited into your bank account for a specified date range.
After the date range has been selected, your report will be created. YOu can then export it as CSV.
Summary report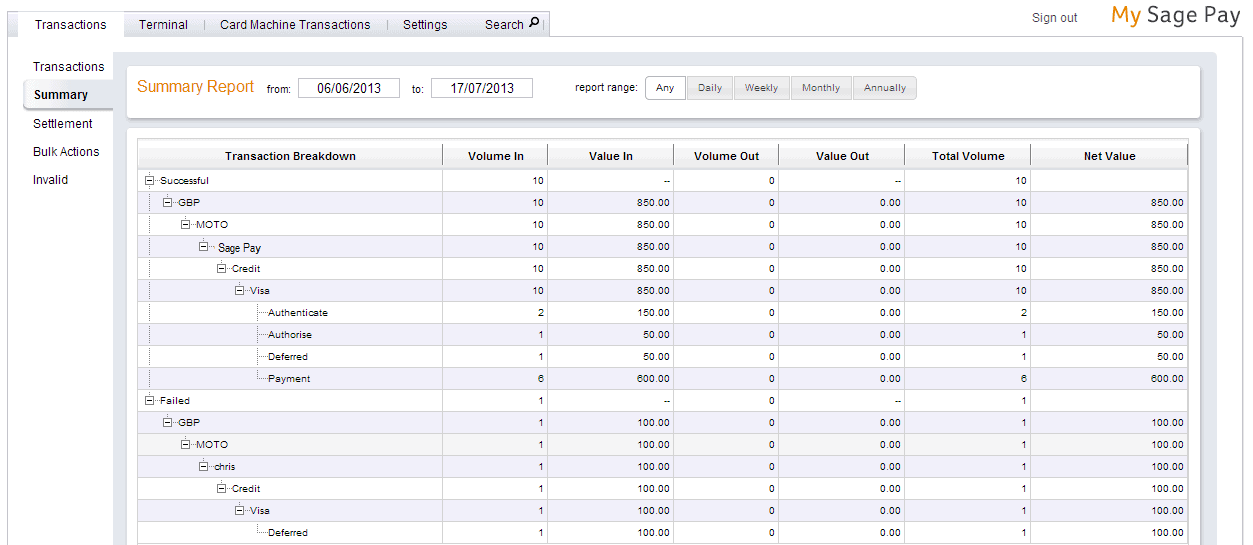 The summary report provides you a full breakdown of all transactions both successful and failed that are processed through your account for a specified date range.
Note: This report can't be exported and printed.
Shortcomings of SagePay reports
SagePay has done a fine job in bringing up the transactions and settlement reports.
But when it comes to growing your business, you can't stick with traditional SagePay reports. You need other strong insights and here's where SagePay reporting falls short.
Sales insights
Revenue breakup – hourly, weekly, monthly, yearly, custom; revenue growth comparison, order frequency, sales heatmap, etc. are not shown up in SagePay reports.
Product KPI's
Top selling products, quantities sold, product-vise refunds, whether product moves up or down in leaderboard based on sales, top 20% products and a lot more KPI's are unavailable in SagePay reports.
Customer metrics
SagePay also misses out on customer details like – new vs returning customers, customers segments – loyal, lost, champions, sleeping, etc.; customer profile with total orders, lifetime value, their details – email, name, avatar, phone, address.
Visitor data
Top search terms driving traffic to your sites, number of people using those search keywords, and their bounce rate, leads acquisition from social media and organic search, and other metrics too are not covered up in SagePay reports.
Is Putler the best SagePay reporting solution?
Putler is an all-in-one reporting and analytics solution for SagePay.
With Putler's out of the box Sagepay connectivity, you can easily import all your SagePay transactions into Putler and instantly see insightful statistics about sales, customers and products.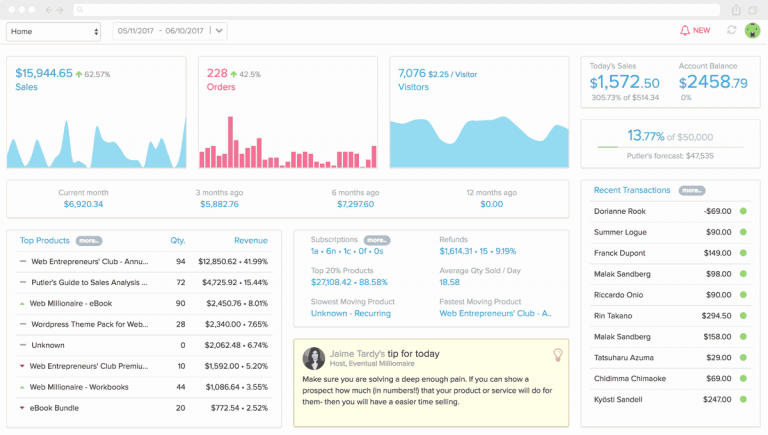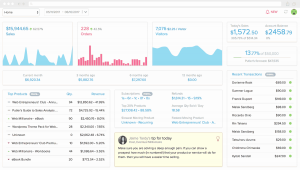 Conclusion
SagePay reports are very good if you just want to stick with your transactions data.
But, if you really want to grow and scale your business to a new high, a complete and in-depth reporting and analytics is all you need. Hence, you must use Putler.