Listed on Shopify
#1 Reporting tool for Shopify
Shopify store owners find it difficult to aggregate data from their multiple ecommerce stores/payment gateways and view the respective stats in Shopify reports. But now with this in-depth Shopify reporting tool called Putler, it won't be the same.
Why you need a better Shopify reporting solution?
The basic Shopify reports will only give you an overview of your dashboard and not the required insights.
If you are having multiple Shopify stores, other e-commerce platforms and payment gateways, you must opt for another alternative to view accurate & in-depth analytics and insights.
---
A quick sneak-peak into Shopify
Shopify is one of the easiest ecommerce platform that helps you create your online store and sell your products. Shopify currently powers over 377,500 online shops. It's top features includes:
Professional and customizable themes to make your store appear more polished and attractive
Shopify App store having over 1400 apps to add more functions to your store
Hosting & backup that manages entire hosting process of your shop
Mobile ecommerce options to make your store look great and professional on mobiles too
Shopify reports & analytics
Shopify has done a good job in the reporting and analytics section. It brings up the required metrics related to sales, customers and visitors.
Built -in Shopify reporting
The basic Shopify reporting solution will give you just an overview dashboard and finances reports(including payment and taxes).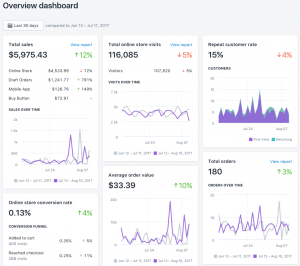 If you opt for higher plans, you could access Shopify reports that contains the following metrics –
Sales reports- Orders, returns, taxes, etc.
Customers reports- At-risk customers, returning customers, loyal customers, etc.
Acquisition reports- Visits over time, marketing campaign, etc.
Behavior reports- Top online store searches, website cart analysis, etc.
Custom reports- Create reports as per your requirements
Shopify reporting cons
No aggregated stats for multiple stores
If you have multiple Shopify stores and need to view stats, you won't be able to view combined stats together. You need to view stats for each of your store individually.
Only Shopify store connection
Since you are using Shopify, you can only connect your Shopify store and only see stats for that. If you are using another e-commerce platform for selling or need to connect payment gateways to view the respective business stats, you can't connect them into Shopify.
No multiple currency support
Shopify gives you reports only in a single currency. If you have multiple stores accepting different currencies, the transactions do not get converted into that particular currency.
Absence of subscriptions dashboard
Shopify doesn't provide any reports if you are into a subscription business. MRR, LTV, Churn rate, ARR, and other important subscription metrics are not available within Shopify reports.
Just overview and financial reports
For full access to Shopify reports, you must be on a higher plan of either $79 / mo or $299 / mo. Otherwise, if you are on basic plans, you need to be settled with just the overview dashboard and finances reports.
Overcoming limitations of Shopify reports – Is Putler the Best Reporting Tool for Shopify?
Putler is a complete analytics and reporting solution for your online business. 153+ in-depth metrics, customers and products insights, expert recommendations, etc. makes it a hot favorite among business owners.
Putler in addition to basic reporting and sales analytics also has many unique features which you won't find in shopify.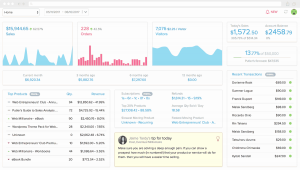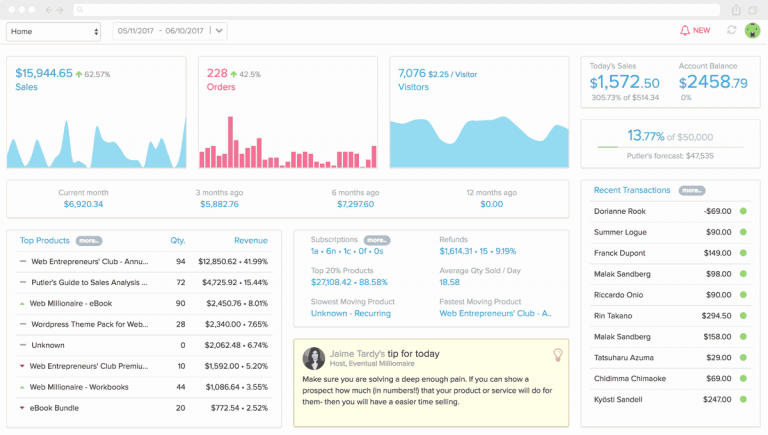 Increase your ecommerce sales using Putler
Shopify is one of the best e-commerce platforms. Shopify reporting is also good except for a few drawbacks mentioned above.
Hence, if you want to grow your e-commerce business, you need to look beyond traditional Shopify reporting and that's where Putler comes into picture.