Bring Stripe Orders to Putler
Experience outstanding analytics today!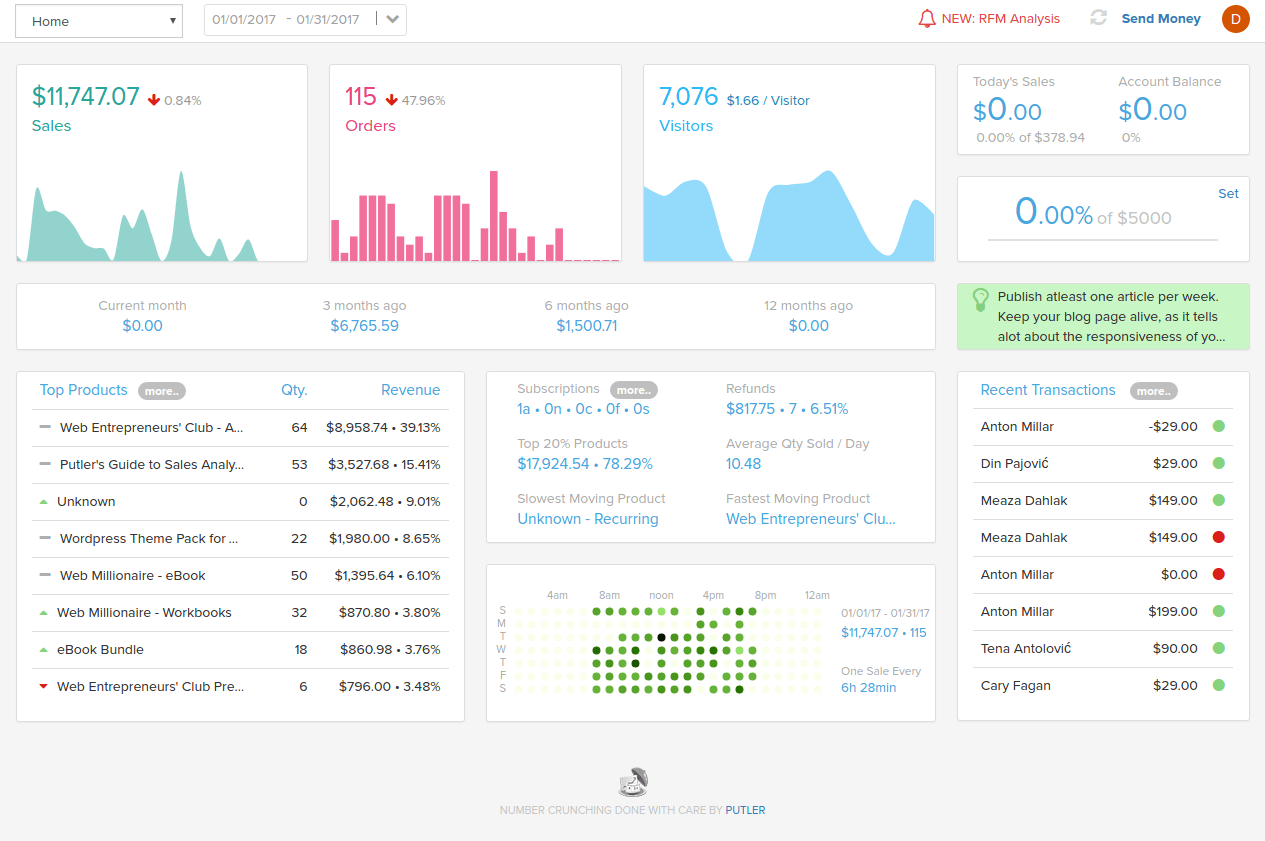 Hello Stripe
Stripe is an easy-to use payment gateway loved by online businesses & web developers for its simplicity and power. With Stripe, you can accept Visa, MasterCard, American Express, Discover, JCB, and other cards directly on your store.
Why People Like Stripe?
Friction-free checkout process
Great for subscriptions and recurring payments
Easy solutions for building a marketplace and splitting commissions
Extremely developer friendly – powerful stripe api, mobile payments and more
Stripe's Built-In Account Reporting
Stripe's built-in account reporting helps you keep track of overall sales, payouts, orders, customers and products. You can generate custom reports using the stripe api. Stripe's reporting dashboard is good to get started with.
You get to know your monthly summary report, monthly activity summary, transfer and balance summary, transfer reconciliation, account activity reports and other reporting options.
But as your business grows, you would like to have more comprehensive analytics for Stripe.
Custom Stripe Analytics & Reporting Alternatives
Since Stripe's core reporting capabilities are limited, many companies offer comprehensive reporting integrations for Stripe. Some popular stripe reporting tools include Putler, Baremetrics, ChartMogul, GetControl, MRR.io, etc.
Steps To Integrate Stripe With Putler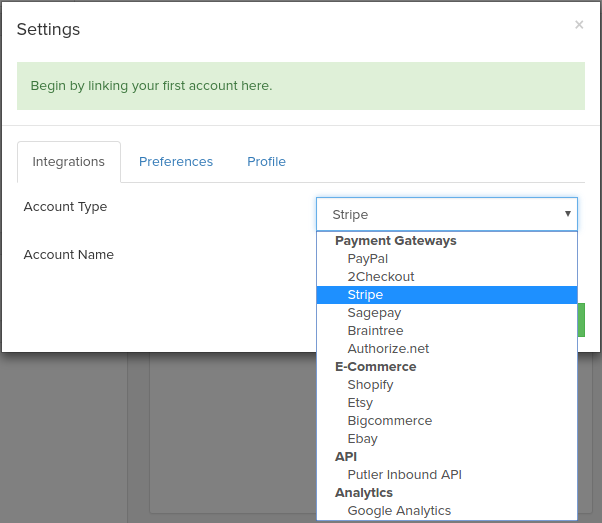 Sign-Up for Putler or go to My Account and enter credentials
Go to Profile > Settings > Integrations > Add
Select Stripe from the drop-down menu in the Account Type category
Click on Continue. It will ask you to enter your Stripe credentials. Enter it and you will see instant reports of your business.
Integrating Stripe into Putler couldn't have been easier. Our company has used Putler for several years now and it's an invaluable tool for our management team to monitor daily sales as well as quickly assess our financial goals and find potential weak spots in our pricing.
Caleb Caruth, President, Catapult Distribution
Additional Resources