Comparison & Review
Best Supermetrics alternative – Putler
Supermetrics is a tool designed for startup agencies and nerd marketers, it consolidates information from multiple marketing platforms for analysis and reporting. Putler, on the other hand, is an advanced sales analytics and reporting tool. While the former provides just marketing reports and insights the latter provides reports on other aspects of any business too.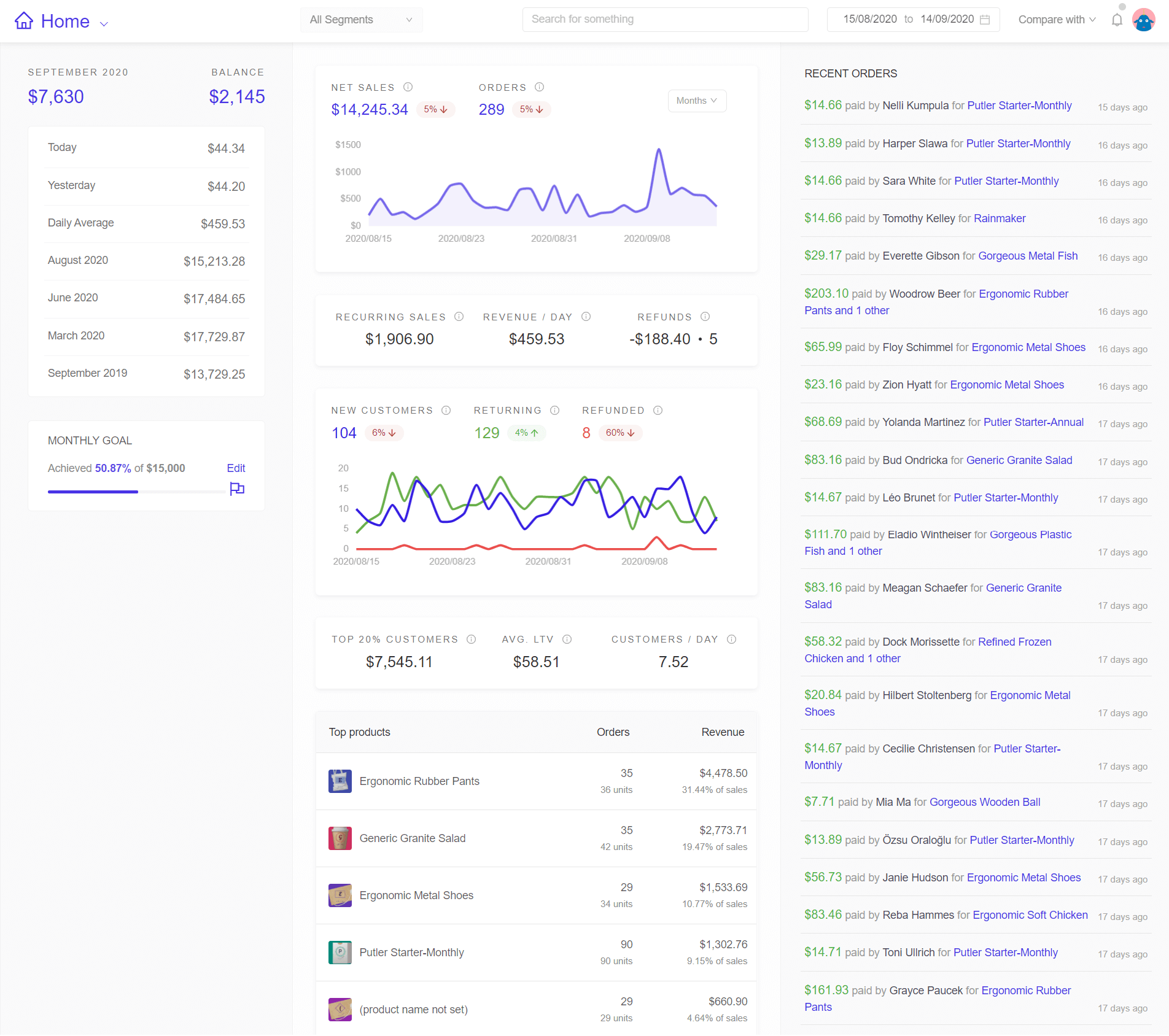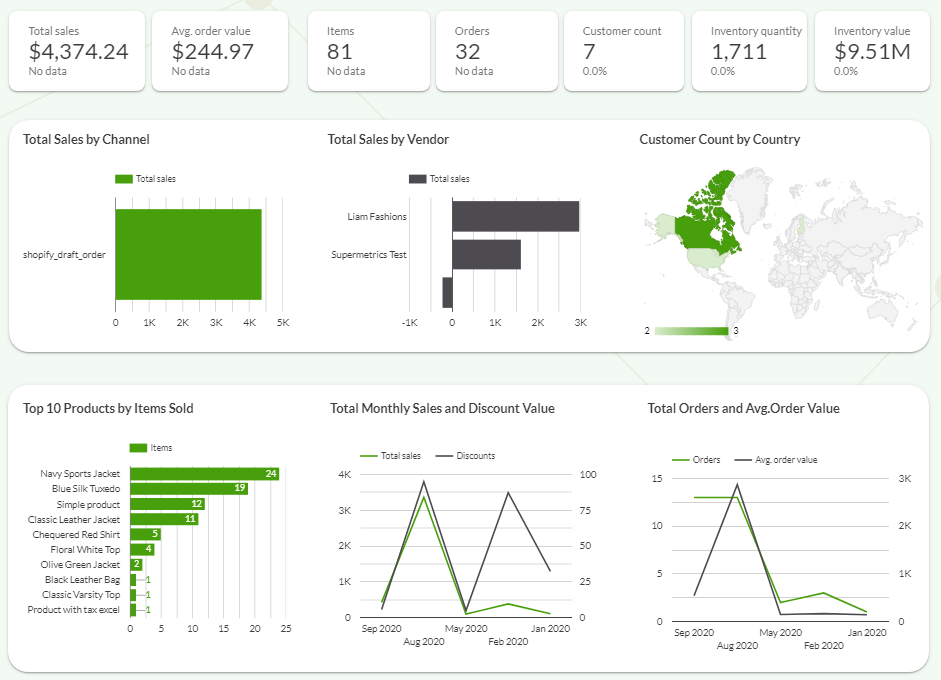 Basic comparison and differences
Putler vs Supermetrics
When looking for a tool that can help you track your online business and improve conversion rate, both Supermetrics and Putler does the job for you. However, delving deeper into the advanced solution, the two differ dramatically.
Supermetrics, even though a good solution, doesn't provide visualizations and mandates manually mapping data.
Putler, on the other hand, deploys a comprehensive reporting mechanism and provides meaningful visuals of the sales and other eCommerce processes.
| Feature | | |
| --- | --- | --- |
| Track ad campaigns that drive traffic | | |
| Compatible with Google analytics, studio and sheets | | |
| Analyzing key performance indicators | | |
| Instant Search filters | | |
| Email Marketing | | |
Reporting dashboard
Business overview at a glance
Where Supermetrics is a limited to marketing reports and insights, Putler has intuitive dashboards that display business-driven data. Supermetrics might work fine for the small size organizations but when you have tons of data that needs to be scanned, Putler is the get to go.
| Feature | | |
| --- | --- | --- |
| Reporting and scheduling tasks | | |
| Inventory reporting | | |
| RFM Segmentation and Analysis | | |
| Integration with payment gateway | | |
| Integration with marketing platforms | | |
| Real-time Reporting | | |
| Suitable for all business – SaaS & Non SaaS | | |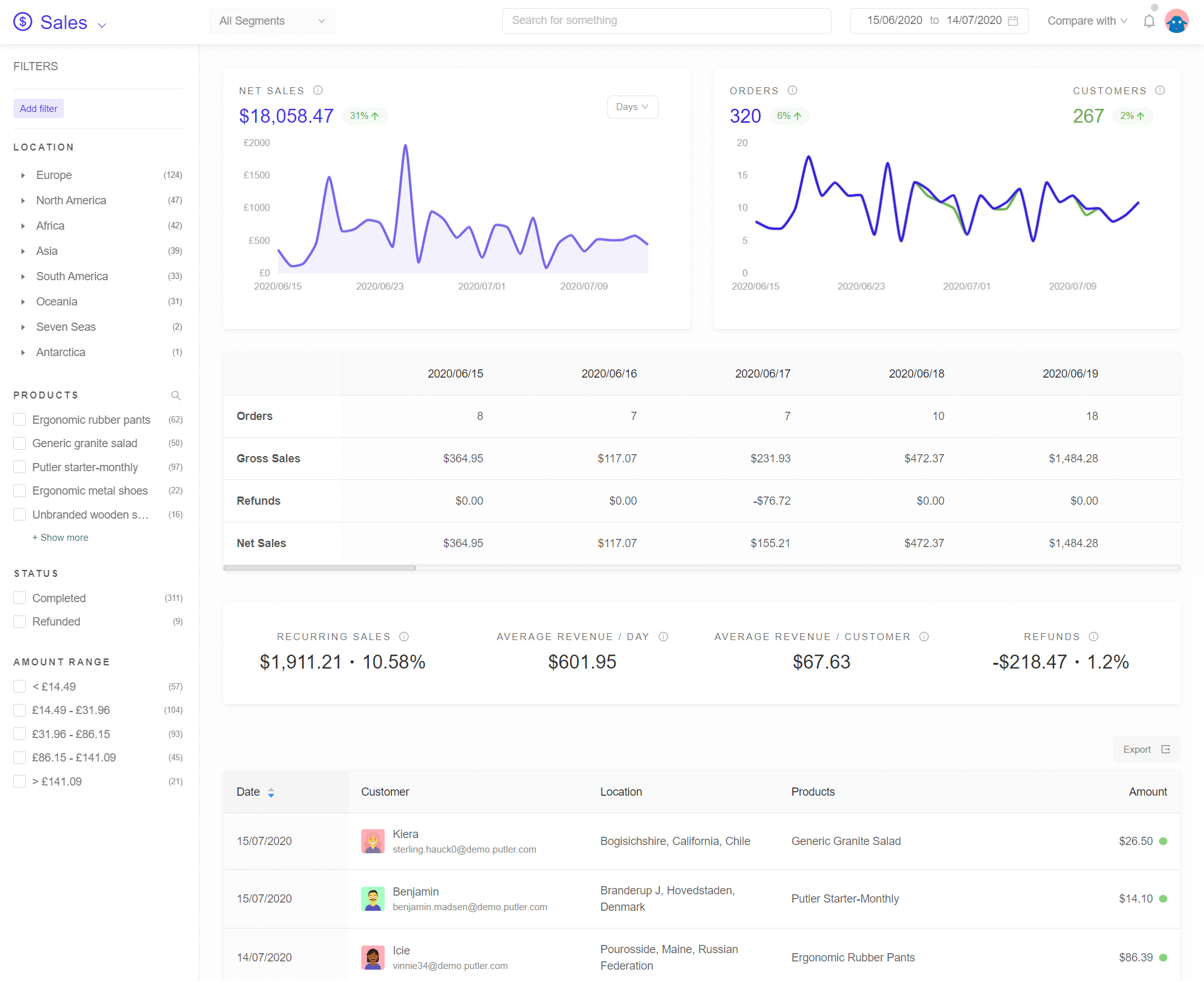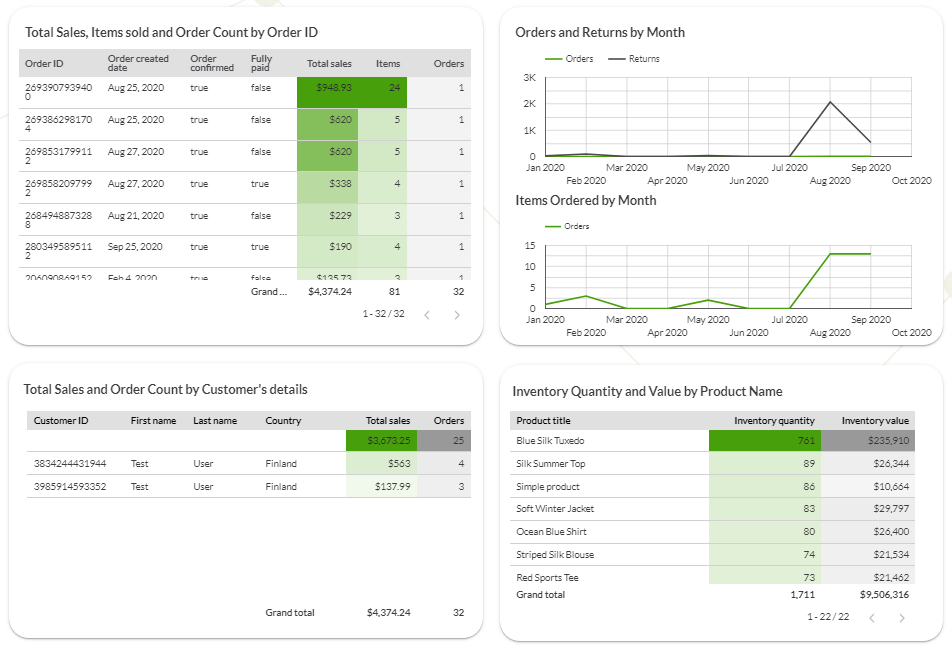 In-depth sales and product analytics
Actionable Sales and Product Insights
Both tools offer significant information pertaining to sales in real-time. Out of the two, Putler is one that has advanced and in-depth sales analysis and reporting features with RFM segmentation and goal tracking abilities.
| Feature | | |
| --- | --- | --- |
| Connect with multiple eCommerce stores | | |
| Customizable Dashboard | | |
| Powerful Drilldown | | |
| Pull data from different platforms into a single page | | |
| Delve deeper into metrics such as LTV, ARR, MRR, etc | | |
Product & Customer Reports
Products metrics and in-depth customer profiles
Dive deep into the details of your online store and find out who is buying what and when from Putler. Supermetrics lacks in-depth customer information but makes up wherever paid ads analysis and reporting is concerned.
| Feature | | |
| --- | --- | --- |
| Product Leaderboard | | |
| View customer profiles | | |
| Customer segmentation | | |
| Frequently bought together | | |
Interesting: Behind the scenes
The people behind Supermetrics & Putler
Supermetrics was founded by Mikael Thuneberg in 2013. He started it solve his own frequent requirement of moving Google Analytics data to excel. Today it is grown into a full fledged marketing analytics tool connecting to multiple marketing platforms.
Putler has a similar story. It was born 10 years back to solve the trivial (but frequent) need to view sales from PayPal. Nirav, the founder faced the issue of logging into extremely slow PayPal interface just to have a hold of his sales data multiple times a day. Today, Putler aggregates data from multiple stores, multiple payment gateways and even Google Analytics. It has grown from just a s
Unique + useful
What gives Putler an edge over others?
Supermetrics is more of a marketing analytics platform. It helps marketers makes sense of their data. But Putler is a business analytics tool which does more than simple reports. It provides store analytics, growth insights, assists in operational tasks and also helps in gathering marketing insights. In a nutshell, it is a tool that can be used not just by marketers but by every level within a team – CEO to the support guy! Hard to believe? Here's proof…
Aggregation & cleanups
Unify multiple e-commerce platforms, payment gateways, currencies, teams, segments… Putler is the only solution that can handle such complexities – so you can make better decisions.
Powerful analytics
Sales, products, customers, subscriptions, forecasting, website audience… Instant search, filters, facets, comparisons, drill downs… Get power and convenience both.
Segmentation, RFM, useful metrics
Develop marketing campaigns with holiday season insights and automatic RFM segmentation on customers. Create custom segments. Monitor your business with 153+ pre-bulit metrics.
Beyond marketing and C level
Business owners, executives, marketing, data analysts, fulfillment and even customer support. Putler has reporting as well as operational tools – and supports unlimited teams and team members.
Blazing speed means faster answers
Need to find a transaction? Want to find some stat? Curious about metrics for a product, geography or segment? Putler is built with cutting edge technologies to get you answers quickly.
For every business, not just SaaS
Well known analytics products cater only to recurring billing businesses. Most also support limited platforms. Putler works for e-commerce, digital products as well as subscription businesses.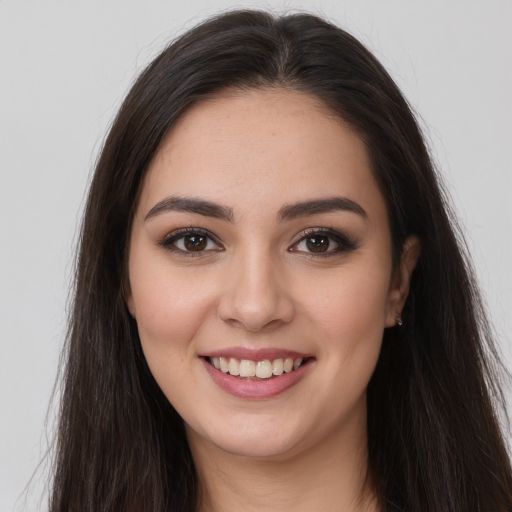 If you have multiple businesses, Putler is a must have. The way it handles aggregation of data from multiple PayPals is unmatched. Before Putler I had to depend on my accountant to give me monthly stats but with Putler it is just a click away. Not just my accountant but everybody in my team uses Putler. It is the best all-round business reporting tool we could ever ask for.
Final verdict
So what's better? Supermetrics or Putler?
Supermetrics is awesome if you only want to analyse your marketing data. But running a business means taking care of other aspects too. Like; products, sales, customers, website visitors etc. This makes Putler a better alternative for most users.
Putler integrates with 17+ services. Combines and cleans up the data to remove duplicates, anomalies, orphaned or incomplete data. This is big for anyone who wants accurate metrics.
Easy setup, huge value right out of the box, powerful analytics and useful growth insights: Putler makes a lot of sense intuitively, and gives you a whole lot of reporting flexibility.
Multi business, multi user, multi currency friendly: Putler works with different types and sizes of businesses – and is affordable.
Fast and secure: Putler is snappier than most other analytics solutions. It also emphasizes security and offers 2FA.
Overall, the conclusion is that Putler is a clear winner over Supermetrics.
Winner is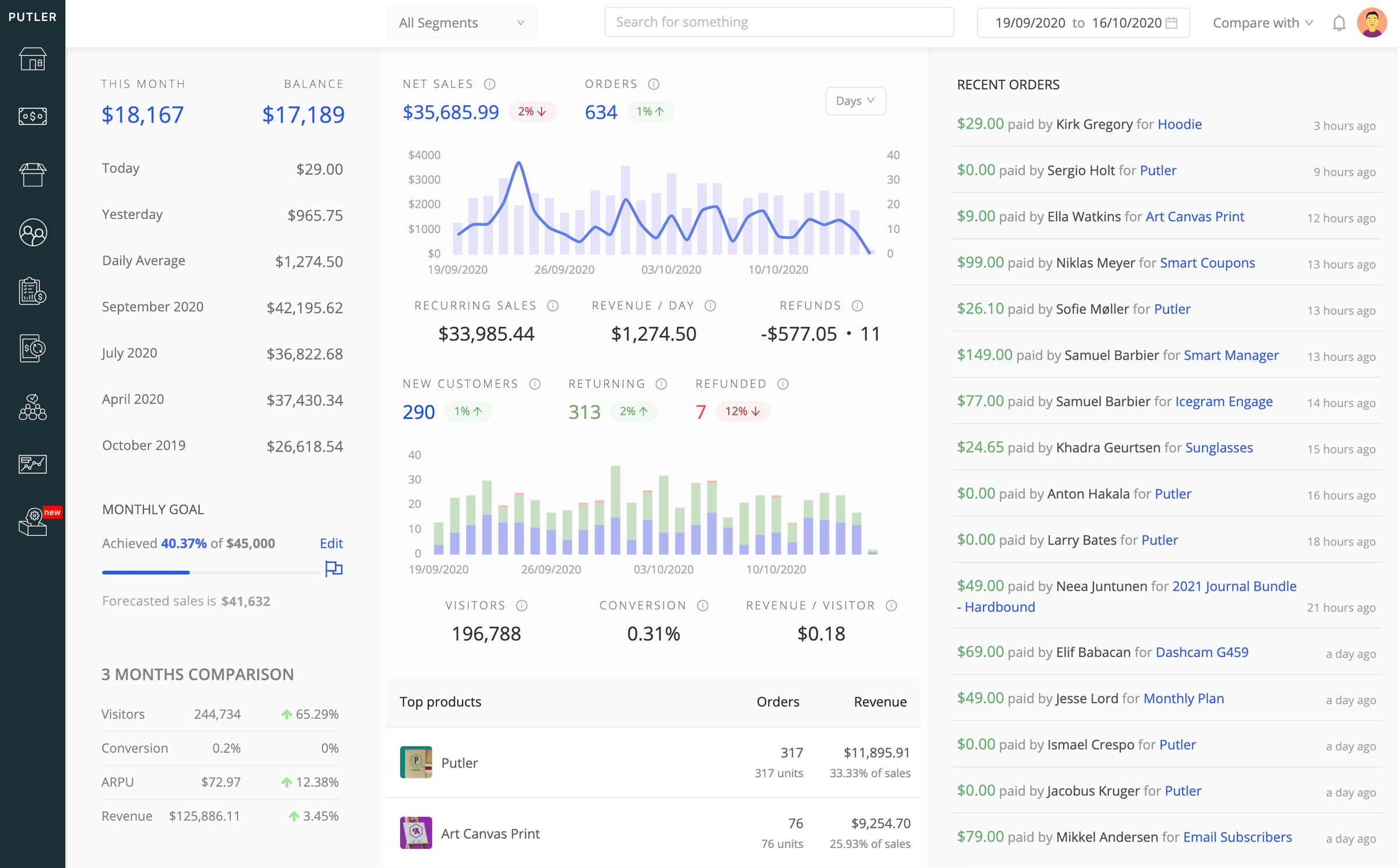 Ready to track, understand and improve your business – with powerful unified analytics?
Trusted by thousands of online businesses. Quick setup. Don't delay now.

Putler intelligently syncs together different platforms.