Simpler, privacy-focused and accurate
alternative to Google Analytics
Stay on top of your web data and customer journey with our lightweight web analytics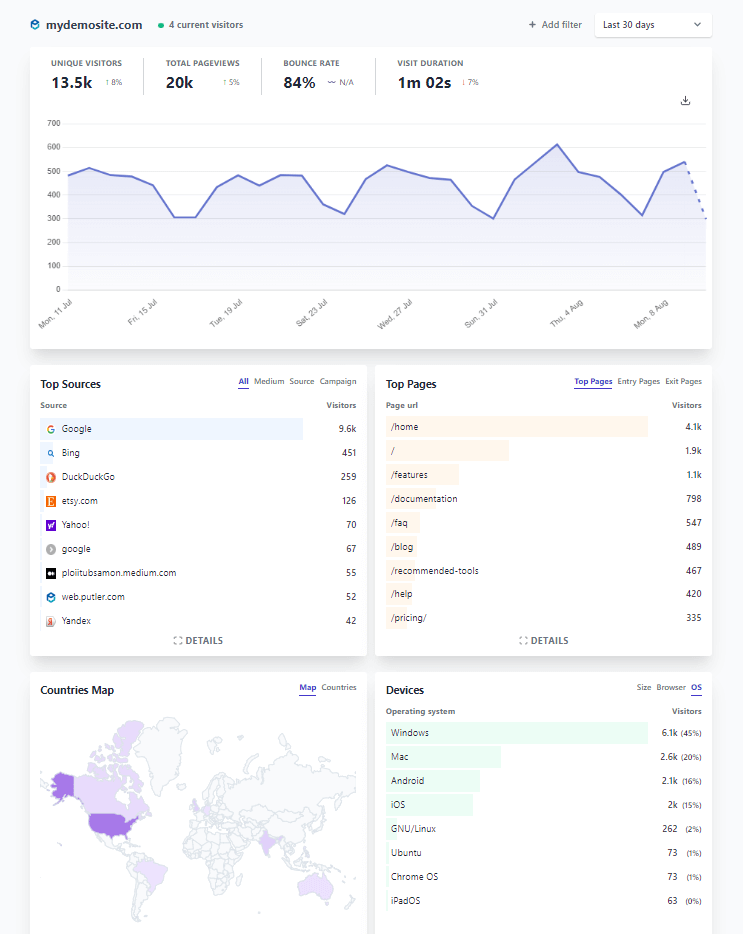 Are you looking for a Google Analytics alternative?
The reason
Complex, confusing & inaccurate reports
Google's web analytics is a trusted name but with the recent GA4 developments, there are a number of questions left unanswered. No data migration from Universal Analytics, inaccurate eCommerce revenue tracking, data privacy concerns, UI complexity and a lot more.
The result
Frustration and bad decisions
Inaccurate data, complex interface, and uncertainties of the GA platform have made customers frustrated. They are being forced to let go of their historical data and start GA4 tracking from scratch. And the inaccurate eCommerce tracking still remains unsolved further leading to lost opportunities.
Build Better Web Analytics
We empathize with you, so we are rolling out a Google Analytics alternative that will provide more accurate metrics, tighter eCommerce integration, and interesting insights.
Identify the top funnel
Figure what's working for your business. Find out the key entry points and use this information in taking critical data-driven decisions.
Top pages
Top countries
Top channels
Top devices
Customize your reports
Our web analytics is a one-page solution. But it can be customized. Create filters using various parameters to dig deeper into data and view reports.
Pages
Countries
Goal
Devices
Powerful link tracking
Don't make assumptions. Track and identify the origin of visitors that land on your website.
UTM tracking
Source tracking
Medium tracking
At a glance metrics
No more confusion or juggling with multiple interfaces. You get all the key metrics in a single dashboard, in one place.
Unique visitors
Total page views
Bounce rate
Visit duration
Ready for better web analytics?
Get started in two steps
STEP 1: Insert code that was emailed to you in the head tag of your website
STEP 2: Open Putler > Web Analytics dashboard and done!
Need help? Have feedback/suggestions? Contact us