Segment customers
Segmentation of customers is important.
It helps you understand various groups of customers and devise strategies for each.
Putler deeply understands customer buying behavior and groups them based on the recency, frequency and monetary value.
You can use these segments to target laser sharped marketing campaigns, take management level decisions like pricing or simply understand your audience.
The best thing, you can segment customers in just a few clicks, here's how...
Steps to segment your customer base​
Log in to Putler

Go to the 'Customer Dashboard'

Change the date range according to your liking

Once the dashboard refreshes, click the RFM segment you want on the chart

All the customers belonging to this segment within the selected date range will be loaded.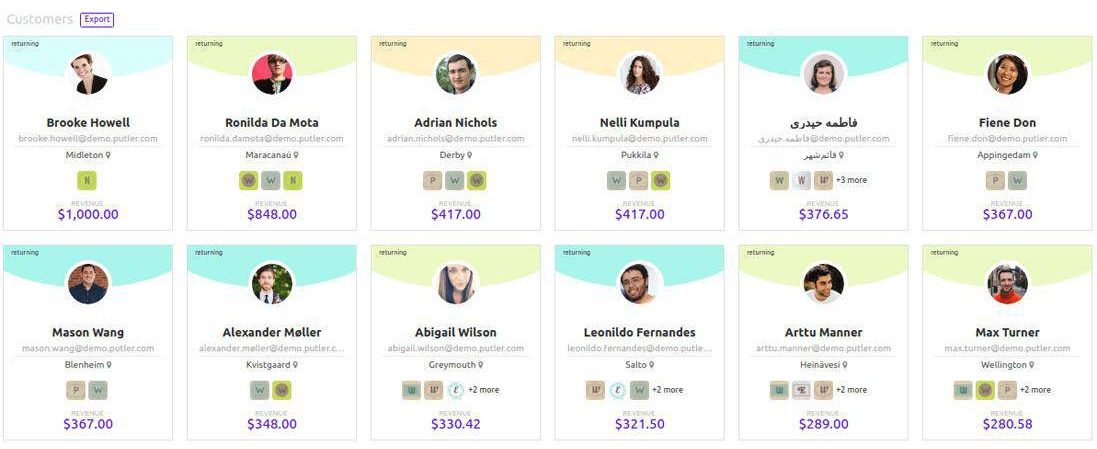 You can now scan through these customers or export it as CSV
Yes, it's that simple. No creating excels, viewing reportings, analysing patterns or any of that hard work. Just a few clicks and you will have all the segments at your fingertips.