Comparison & Review
Best Glew alternative – Putler
Glew is an eCommerce insights tool whereas Putler provides metrics and insights for both SaaS as well as eCommerce businesses. Both these softwares provide a ton of overlapping and unique features, so here is a detailed comparison about its features, pricing, differences and which one would fit your business needs the best.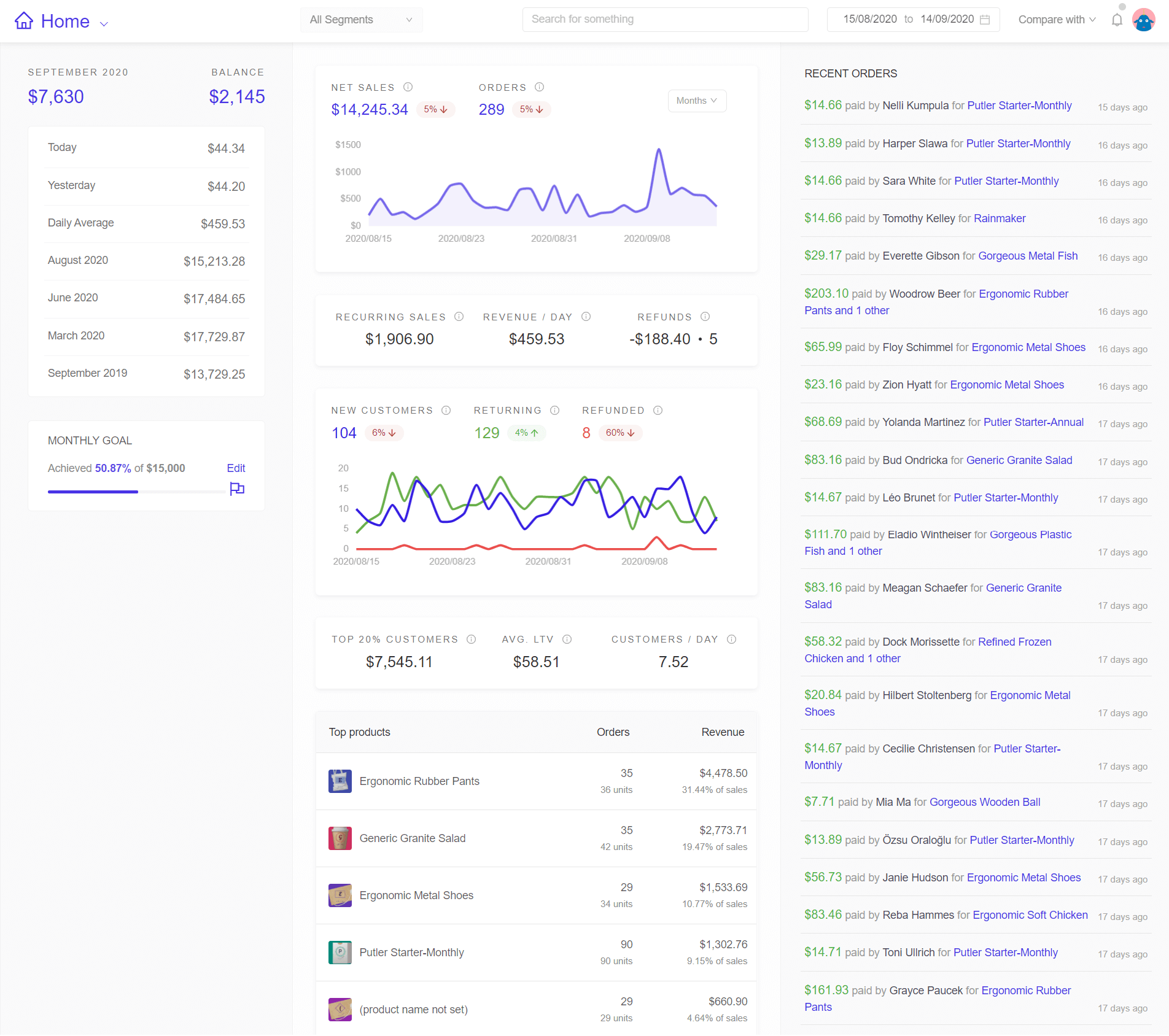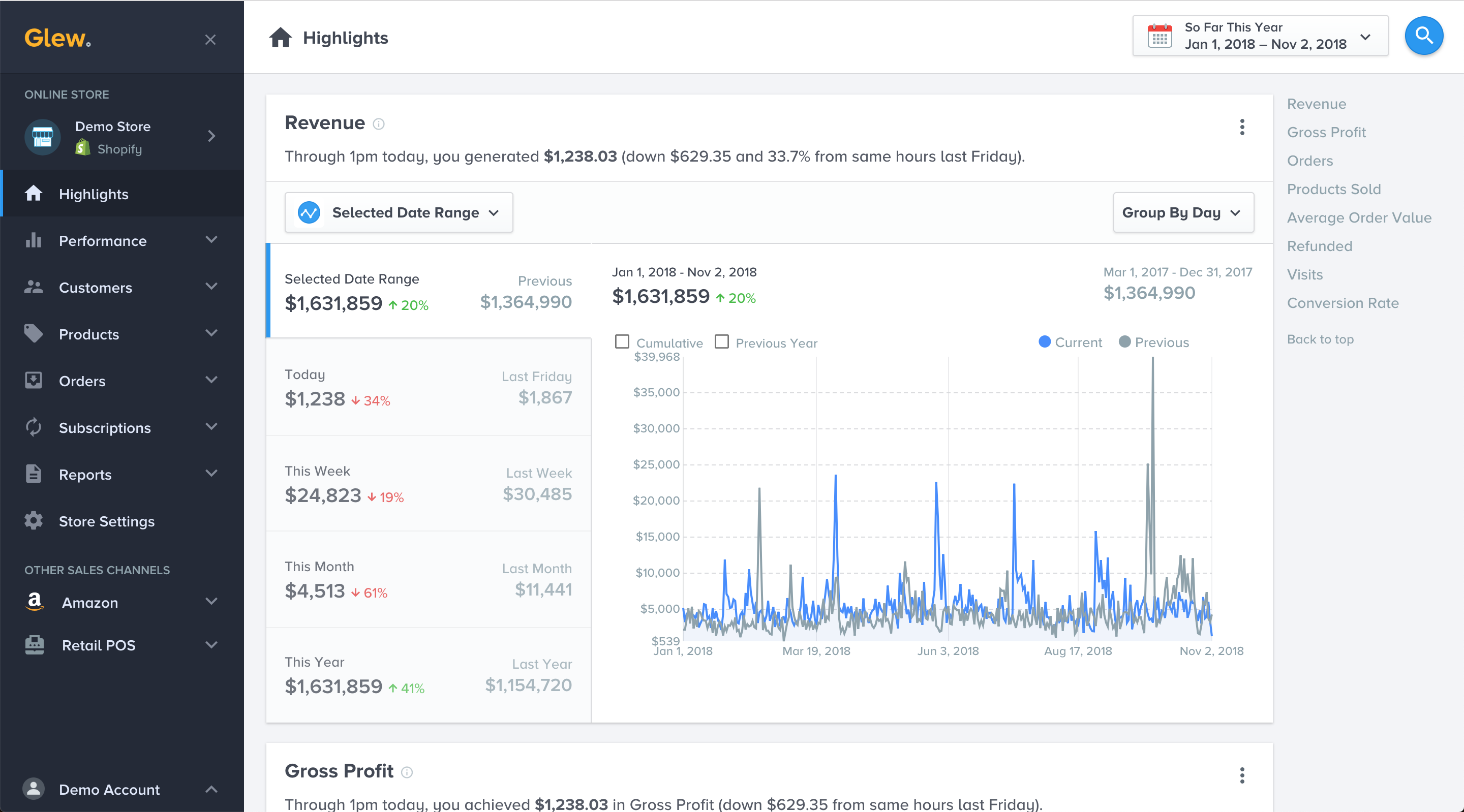 Basic comparison
Putler vs Glew
If you want to view consolidated reports of your online business, both Glew and Putler are a good fit. But they do differ fundamentally in many aspects. So let's look at basic similarities and differences first.
Glew is designed specifically for eCommerce merchants and provides eCommerce as well ad spending reports.
Putler, on the other hand, deploys a comprehensive reporting mechanism and provides meaningful visuals of the sales and other eCommerce processes.
| Feature | | |
| --- | --- | --- |
| Connects to major eCommerce platforms | | |
| Connect to top payment gateways | | |
| Connects to Google Analytics | | |
| Connect to marketing channels like Instagram, FB ads, Google Ads | | |
| Price value | | |
| Inbound API | | |
| Aggregation, de-duping, data cleanups and enrichment | | |
| Email alerts | | |
| Segmentation, KPIs, Reporting capabilities | | |
Reporting dashboard
Useful analytics at a glance
Both Glew and Putler provide you important metrics for your eCommerce business. While Glew focuses more on providing an overview of what money is coming in your business and what goes out. Putler provides you a deeper understanding of your sales revenue, revenue growth, visitor-conversion ratio, product metrics and live stream of your business.
| Feature | | |
| --- | --- | --- |
| Sales chart and revenue growth | | |
| Website traffic reports | | |
| Ads spend chart | | |
| Product Leaderboard | | |
| Orders live stream | | |
| Monthly goal setting and tracking | | |
| COGS reporting | | |
| Key sales metrics | | |
| Suitable for SaaS as well as Non SaaS businesses | | |
| Monthly sales forecasts | | |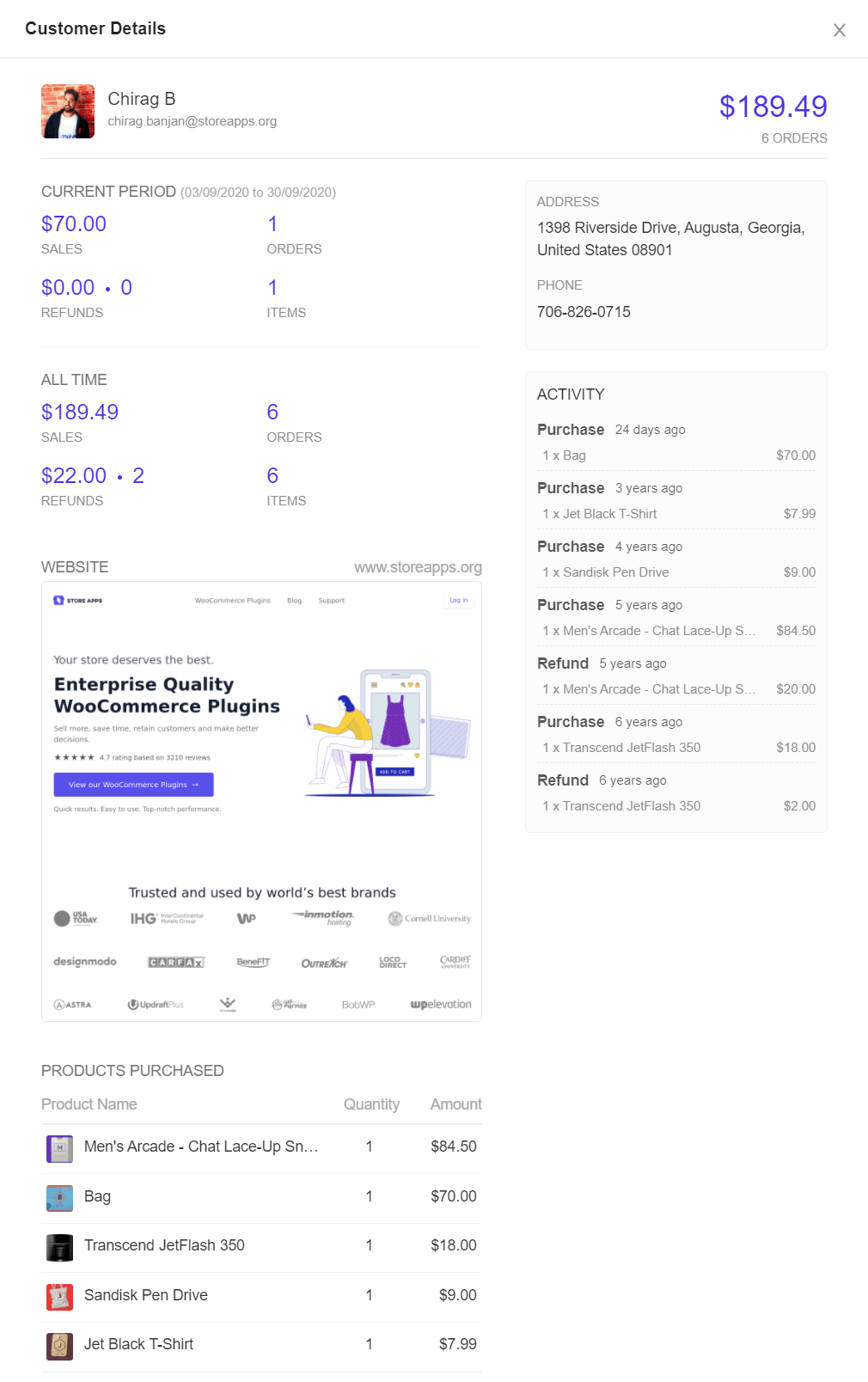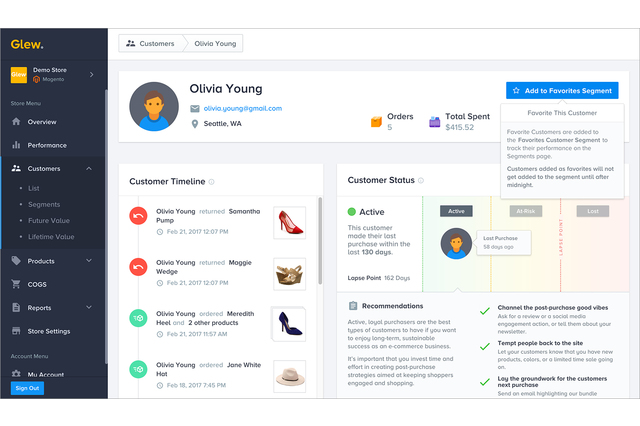 In-depth customer metrics
Customer reports and segments
Both Putler and Glew provide you useful sales and customer stats. While Glew provides you an overview of your data. Putler gives a more in-depth view of sales, orders and products for every customer.
| Feature | | |
| --- | --- | --- |
| In-depth customer details | | |
| Customer segmentation | | |
| Customer LTV | | |
| Manage orders and process refunds | | |
| Order notes & tags | | |
| Easy & powerful instant faceting | | |
Product analytics
Interesting product reports and metrics
Both Putler and Glew provide in-depth product analytics. While Glew provides you a excel like view of your products and helps you sort them by various parameters, Putler provides a more in detail information of each product like metrics, charts, customers and much more.
| Feature | | |
| --- | --- | --- |
| Product Leaderboard | | |
| In-depth product metrics | | |
| Inventory reports | | |
| Frequently bought together | | |
| Customers who bought a product | | |
| Product categories | | |
Interesting: Behind the scenes
The people behind Glew & Putler
Glew just like Putler is a multi-channel analytics company. It was founded by Michael Vadini in the year 2014. It is headquartered in North Carolina and it boasts of having 150+ prebuilt metrics for eCommerce merchants.
Putler on the other hand is a decade old and is built by Nirav Mehta who is also the founder of Store Apps and Icegram some noteworthy brands in WooCommerce and the WordPress domain. Putler was created with a vision to pull together data from various places and make decision making simpler and more accurate for eCommerce entrepreneurs
Unique + useful
What gives Putler an edge over others?
Glew has great product and customer reports. While Putler has no COGS or inventory reporting. But there are lots of things in Putler that give it a solid competitive advantage – here are some…
Aggregation & cleanups
Unify multiple e-commerce platforms, payment gateways, currencies, teams, segments… Putler is the only solution that can handle such complexities – so you can make better decisions.
Powerful analytics
Sales, products, customers, subscriptions, forecasting, website audience… Instant search, filters, facets, comparisons, drill downs… Get power and convenience both.
Segmentation, RFM, useful metrics
Develop marketing campaigns with holiday season insights and automatic RFM segmentation on customers. Create custom segments. Monitor your business with 153+ pre-bulit metrics.
Beyond marketing and C level
Business owners, executives, marketing, data analysts, fulfillment and even customer support. Putler has reporting as well as operational tools – and supports unlimited teams and team members.
Blazing speed means faster answers
Need to find a transaction? Want to find some stat? Curious about metrics for a product, geography or segment? Putler is built with cutting edge technologies to get you answers quickly.
For every business, not just SaaS
Well known analytics products cater only to recurring billing businesses. Most also support limited platforms. Putler works for e-commerce, digital products as well as subscription businesses.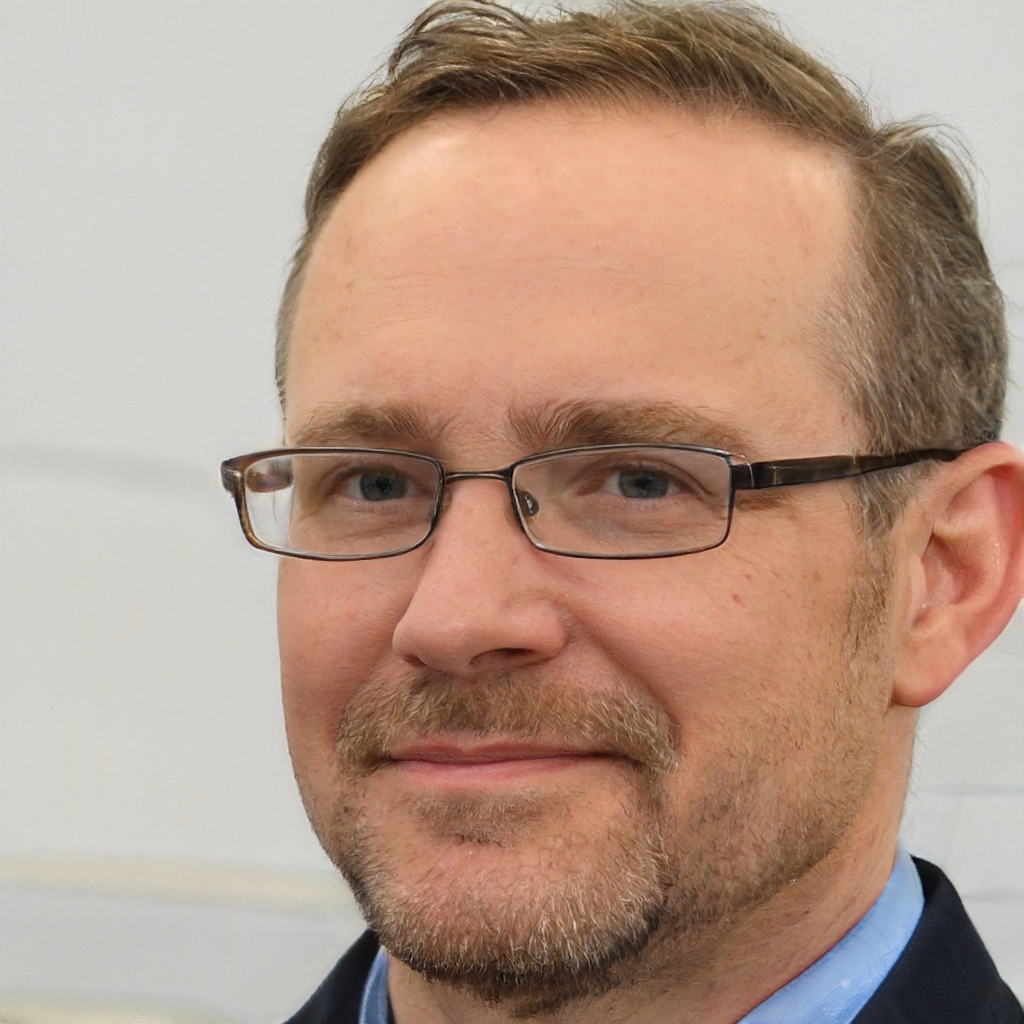 My store quickly grew so it became increasingly difficult to keep a track on my products and customers.Initially I tried Glew for a couple of months and liked it. But I soon felt the need for going more in-depth my products and customers data and get insights which would help me make decisions with regards to sales. That's when I came across Putler. I took an extended trial and when the sales heatmap helped me make a few extra sales I was convinced to switch to Putler. Its an investment worth making!
Final verdict
So what's better? Glew or Putler?
Glew is great. It has amazing reports for Product, customer and ad analytics. But Putler is an all-rounder when it comes to eCommerce analytics. It provides a in-depth view of all aspects be it sales, products, customers, transactions or website audience. A few more notable features are –
Putler integrates with 17+ services. Combines and cleans up the data to remove duplicates, anomalies, orphaned or incomplete data. This is big for anyone who wants accurate metrics.
Easy setup, huge value right out of the box, powerful analytics and useful growth insights: Putler makes a lot of sense intuitively, and gives you a whole lot of reporting flexibility.
Multi business, multi user, multi currency friendly: Putler works with different types and sizes of businesses – and is affordable.
Fast and secure: Putler is snappier than most other analytics solutions. It also emphasizes security and offers 2FA.
Overall, the conclusion is that Putler is a clear winner over Glew.
Winner is
Need more proof? Read Glew review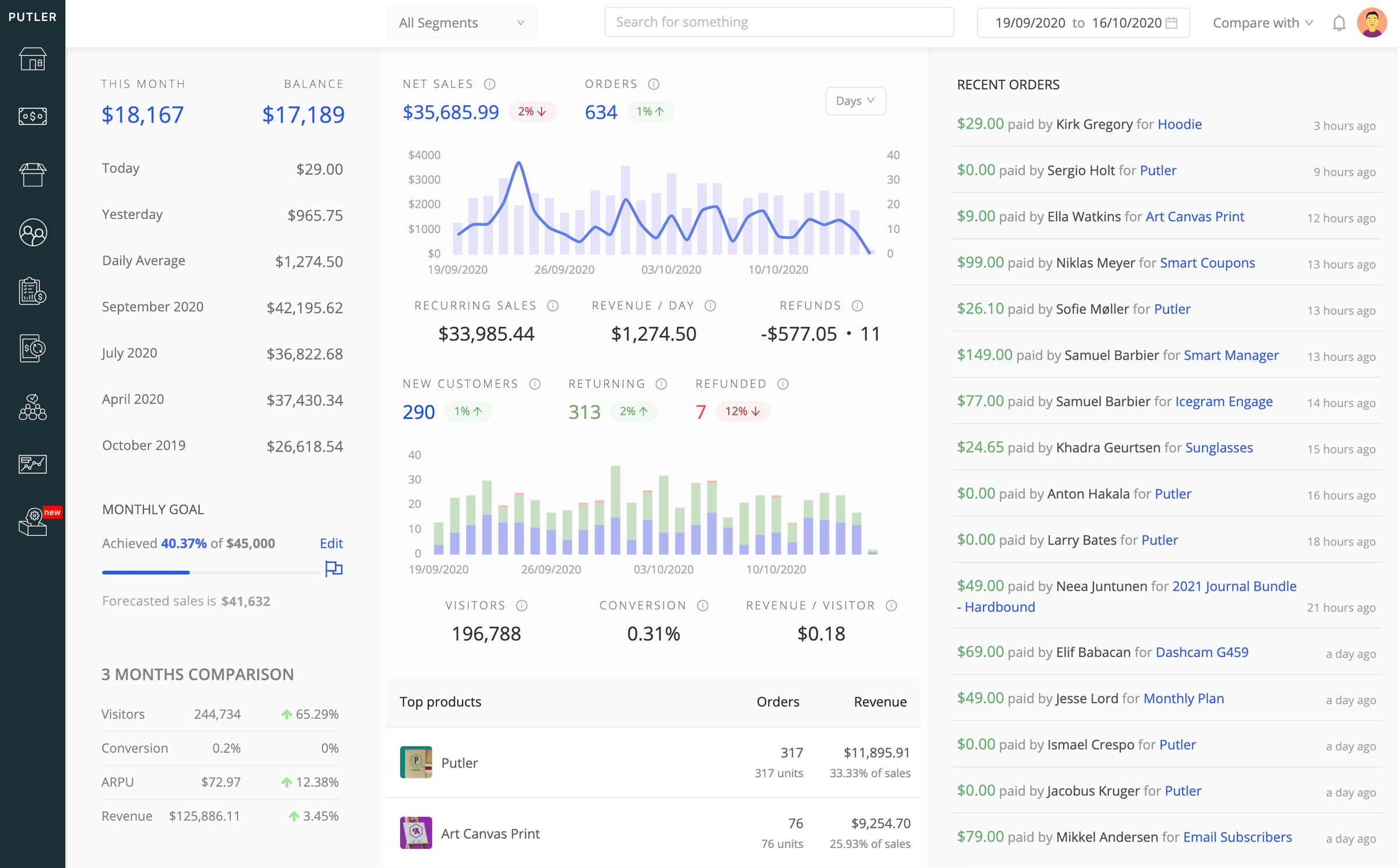 Ready to track, understand and improve your business – with powerful unified analytics?
Trusted by thousands of online businesses. Quick setup. Don't delay now.

Putler intelligently syncs together different platforms.