Last updated on August 6, 2020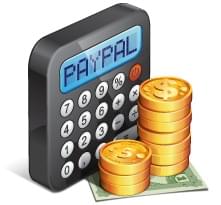 GaragePay is a Mac OS X desktop client for PayPal. It lets you download, view, search and archive all your PayPal transactions without having to log into the PayPal website. It handles incoming as well as outgoing money transfers.
GaragePay is indeed a great product. GaragePay automatically downloads PayPal data, allows for smart searches and lets you send money. There is CSV export too and everything is packed in a nice user interface. As a matter of fact, I used GaragePay before we built Putler.
So how does Putler compare with GaragePay?
Putler was created because GaragePay did not solve all our problems
If you review GaragePay and Putler, you will realize that both fundamentally solve similar problems – getting PayPal data on your desktop and letting you work with it. While GaragePay is focused on day to day operations of transactions management, Putler goes a few steps beyond and addresses strategic and business intelligence goals of small business owners and web entrepreneurs.
Putler was built because GaragePay (or for that any other app that does PayPal reporting / analysis) did not do everything we wanted out of a PayPal client app. We are passionate about helping web entrepreneurs and small business owners. And see Putler can significantly improve business results for millions of PayPal users.
Feature by Feature Comparison
Here's a feature by feature comparison table.
Feature
Putler
GaragePay
Download PayPal data automatically
Y
Y
Transactions listing
Y
Y
Search
Y
Y
Multiple Account Support
Y
Y
Multiple Currency Support
Y
Y
Multiple Language Support
Y
Y
Issue Refunds
Y
Y
Send Money
Y
(using MassPay)
Y
Smart Search Folders
X
Y
CSV Export
Y
Y
Visual Reporting via Charts
Y
X
Sales Trends
Y
X
Product Performance Analysis
Y
X
Customer Analysis
Y
X
Product Level Refund Control
Y
X
Target Setting and Monitoring
Y
X
Notifications
Y
X
Key Performance Indicators
Y
X
Easily Switch Accounts
Y
Y
Easily Switch Currencies
Y
X
Mini Mode
Y
X
Hot Linking for quick searches
Y
X
Business Insights
Y
X
Cool Themes
Y
X
Cross Platform
Y
X
Mobile / iOS Compatibility
Y
X
30 day money back guarantee
Y
X
Price
multiple options
$24.99
Want More? Learn more about GaragePay here. Discover all Putler features here.
Conclusion
Frankly, if GaragePay provided detailed business insights in an easy to understand manner, I wouldn't have built Putler. GaragePay is good for day to day operations, but falls short on useful business analysis. Putler does not provide some of the features GaragePay has – specifically saved searches, CSV export and send money – but they are on the development roadmap and will come soon. On the other side, the ability to refund individual products, extensive business insights, ability to set sales targets and a ton of other features give a clear upper hand to Putler. We even have customers who've told us they recovered Putler's cost in the first half an hour using it. Business insights they got from Putler were so valuable.
What do you think?
What do you think about GaragePay / Putler? Do you have some feedback about our comparison? Anything to correct?
Is there another PayPal software you would like us to compare with Putler?
Post a comment below and participate!