Customer retention plays a major role in the management of a successful business. You do want to keep your customer coming back to you, choosing you every time, right?
A study from Loyalty360 shows that the success rate of selling to an existing customer is 60%-70% more than acquiring any new customer.
Small or large, customer retention strategies work for both.
---
What is customer retention?
"Customer retention simply means the ability of a product or company to retain its customers".
Strategically, the main focus is that the customers keep coming back and purchase the products over and over. In simpler terms, we retain our customers so that they stick to our product or company and do not choose other competitors in the market.
What are the benefits of Customer Retention?
For long term success of any company or product, not only customer acquisition or customer satisfaction is important but the key role is played by customer retention. For that matter, you should be aware of the main benefits of customer retention.
Increase of repurchasing behavior: Repurchasing and customer retention has direct as well as a positive relation. It directly points towards increased company's turnover as customers will keep on repurchasing, hence a positive relationship will lead to an amazing impact.
Declined price sensitiveness: Retained customers are loyal to the company or product, so they are more likely to accept a price increase. It does prove that retained customers are more loyal and less cost-sensitive.
Positive word of mouth and recommendations: The satisfied and loyal customers do advertise your product by positive word of mouth. Without many efforts, it turns out to be an economically beneficial and enhanced method.
These were only some of the benefits that customer retention provides. It also provides some basic advantages like; declined costs for the acquisition of new customers, strengthening of the unique selling proposition, getting feedback accordingly and many more.
What is a customer retention strategy?
A customer retention strategy is about retaining the customers you've acquired. It includes developing programs to increase customer loyalty and decrease turnover.
How to stop customers from leaving?
Retaining customers is much more important than acquisition but the question arises how can you retain your customers?
Top customer retention strategies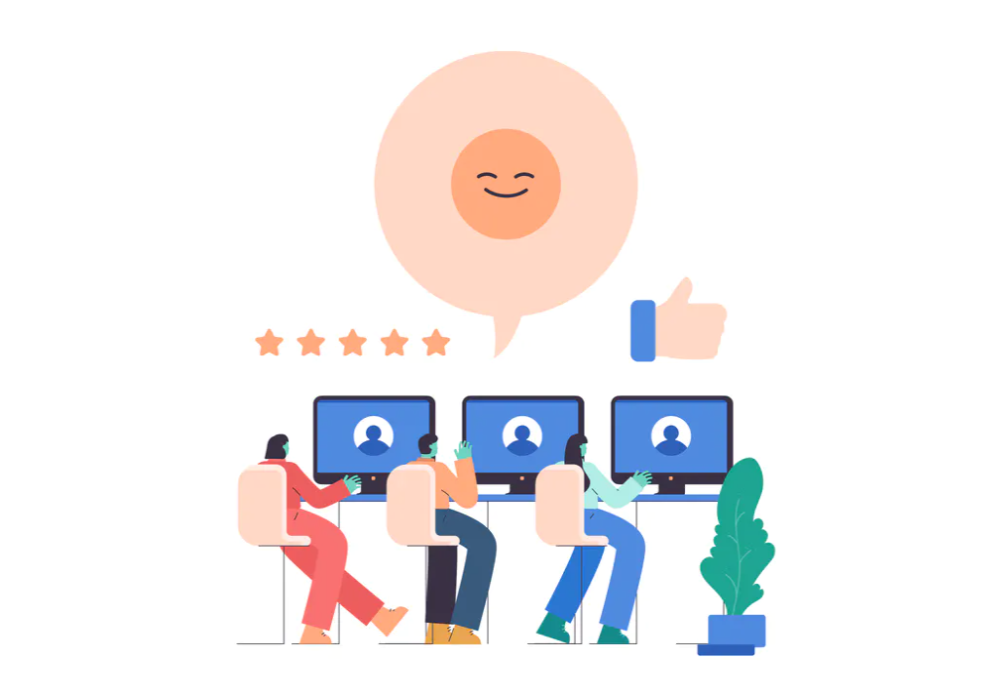 Provide great customer service: Customer service is key. Customers measure how useful your tool is at ever step. Especially when they run into a problem or issues. Having a friendly and quick customer service at such times only reassures their confidence in the product and makes them stay for longer.
Care for your customers: Many times customers leave when they think that you just stopped caring for them. By care it is meant that taking their feedback seriously, responding to them accordingly and resolving the problems if any.
Keep in touch with them: Communication is the most important factor. When you communicate with your customer you come to know what they actually need and in turn, they choose to stay with you continue using your product or company.
Work on maintaining a good record: Loyal customers are the ones who will look at your products or company and will not choose to go to your competitors out there. Maintain a customer database and figure out who are the loyal ones and then try to maintain a positive relationship with them. So the first step is identifying the loyal customers and Putler's RFM analysis can help you spot your loyal customers in a few clicks.
Provide quality services: Make sure there your product and company do lead in the field and the customer himself would never want to leave you in the first place. You just have to focus on the quality of the services you provide to make your customers stay.
Training your employees: In a niche state, not everyone will realize how important a loyal customer is for the company. Training your employees, telling them the importance and asking them to do things and come up with ideas which could be beneficial to our customers can be an effective way so that everyone will be aware of the importance of customer retention.
Polls and surveys: This is a fun strategy which does help retaining customers. This is also an effective method to know what your customers actually perceive. Create short yet interesting polls, surveys or questionnaires for your customers asking their opinion, experience, suggestions, etc and see your customer retention rate rising constantly.
What are negative customer retention strategies?
Negative customer retention happens when a company chooses to end their relationship with their customers. It might sound disastrous because our main focus above was to retain the customers and try every possible way to keep up with them but the truth is not all the customers that we try to retain are profitable for us. Some are not the best fit for the product or service because of the following reasons:
Not all customers will be happy: As customers might not find the services provided satisfactory, they might also leave a negative impact on others even though the company tried its best to resolve every issue.
Trying unethical ways: Customers might try unethical ways to use any service or product. That is why companies take every measure to keep malpractices away.
Sometimes it's on the company: Not all customers are detrimental, some are loyal and good but companies might decide to take a business-related decision involving the loss of that segment of customers or maybe its on the company if any factor is creating a loss for them and it is becoming economically unmanageable for the company to keep that segment of customers.
In short, there might be many reasons for ending a company-customer relationship but how to do it the right way? What are the most effective negative customer retention strategies?
Here is the list of some of the best negative customer retention strategies:
Increasing costs: It is common that the customers mostly look for pocket friendly products or services. Increasing costs will lead customers into a dilemma and he might look elsewhere instead of disturbing his own budget.
Deals that are not so attractive: Customers will look out for many deals and if he finds anything which is not so attractive and pocket friendly, he might choose to look elsewhere.
Closing their account: It might happen in case of any unethical issue where the company has forewarned the customer and then closes their account.
Not responding to their emails: It might sound rude but ignorance is needed at times. When you do this, customers automatically realize that you've stopped caring for them.
Reducing the services provided by you: Sometimes customers stay with you even if you choose to increase prices, in that case reducing the amount of services is a strategy that will work for you.
Importance of customer retention
As already mentioned, the success rate of selling to an existing customer is 60%-70% higher than acquiring a new customer. And that's why customer retention is essential for every business.
But it's not just about profits…Customer retention is also important for knowing customers, resolving their issues, offering them better services and creating a life long bond with your customers.
Over to you!
A product or company is not just about providing services or acquiring customers but it is also about retaining them. Increasing your sales and investing less is the key and customer retention helps to achieve both.
We might try both positive or negative customer retention strategies, but the main aim should be maintaining a positive relationship with loyal customers.
Try applying such strategies and see your eCommerce business bloom.
BTW if you have any trusted tricks/ strategies/ tools that have helped you retain customers in your business, do share it with us in the comments.
Ready to track and grow your business using Putler?
Take the 14 day free trial. No coding or credit card required.
Try Putler For Free