An important factor that determines the success of eCommerce is figuring out what customers want. Once that's figured, you need to track which channel are getting you those customers. Using Google Analytics we can have a clear idea of which sources bring in revenue, which bring in traffic and a lot more. That's why Google Analytics is a must for every website.
In this article, we will list out some of the best google analytics plugins that you can try out on your WooCommerce store. I will help you pick the best WooCommerce google analytics plugin that will help you track visitors, page views, and monitor customer behavior.

Actionable Google Analytics for WooCommerce
This WooCommerce Goole Analytics plugin will help you make use of several important features of Google Analytics including eCommerce conversions and user ID tracking. In addition, it will help you track ads conversion, Facebook Pixel and several other custom metrics.
It is easy to set up and save you quite a lot of time compared to the complicated manual integration of the Analytics code. If you are looking for an extensive reporting plugin with effortless Google Analytics integration, surely this one could help.
It is compatible with several other popular WooCommerce plugins and is GDPR compliant. The admin interface is quite intuitive and user friendly.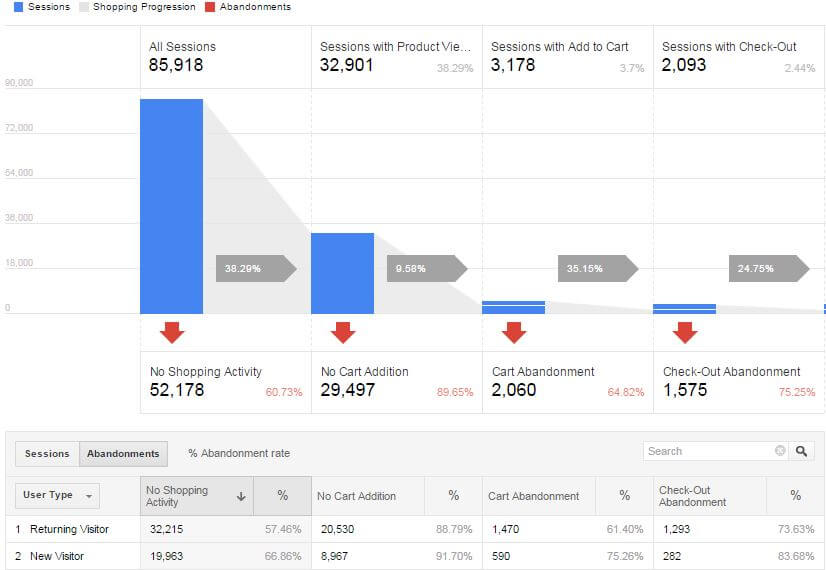 Features:
Identify customer preferences over payment methods.
Get detailed insights on your marketing efforts and product refunds.
Provides access to a range of eCommerce metrics crucial for your online store.
Automatically implement Google Optimize snippet.
Understand user behavior and interactions on different devices.
Pricing: $135
Open Actional Google Analytics
WooCommerce Google Analytics Pro
This is an advanced WooCommerce google analytics plugin that allows you to track preset metrics, as well as custom defined metrics. It doesn't come with the reporting aspect, but offers you an easy and cheap way to set up custom Google Analytics events and goals.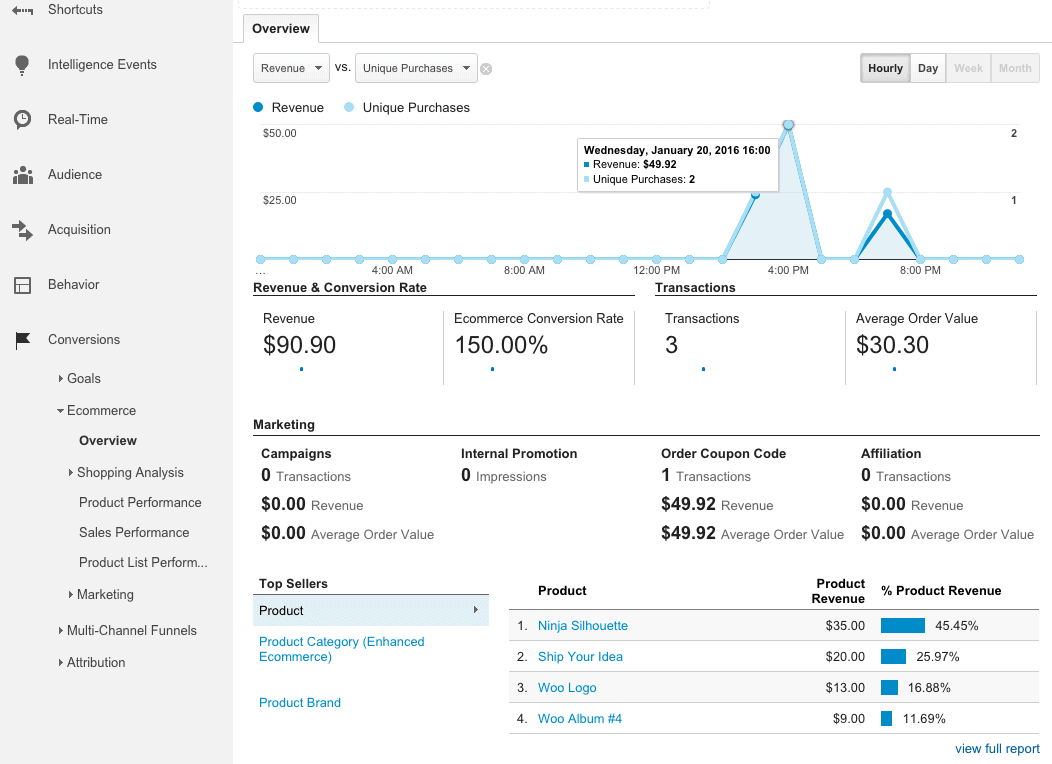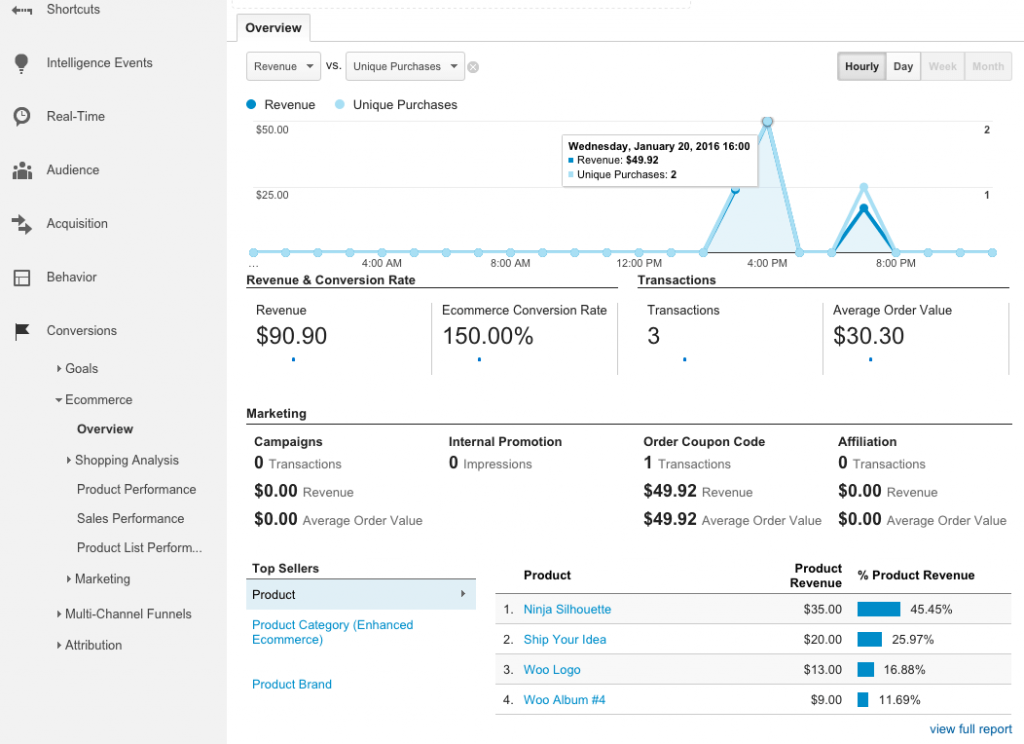 Features:
Powerful Customization
Detailed Tracking with Easy Setup
Advanced eCommerce Reports
Detailed Event Tracking
Pricing: $79
Open WooCommerce Google Analytics Pro
MonsterInsights
This plugin is one of the most recommended WooCommerce google analytics plugins that helps you to see how your visitors find and use your website so that you can convert and update your content and keep them coming back to your site. The eCommerce tracking feature will let you track your sales for your WooCommerce store & Easy digital downloads store. You can see the most popular posts, pages, and sections of your site.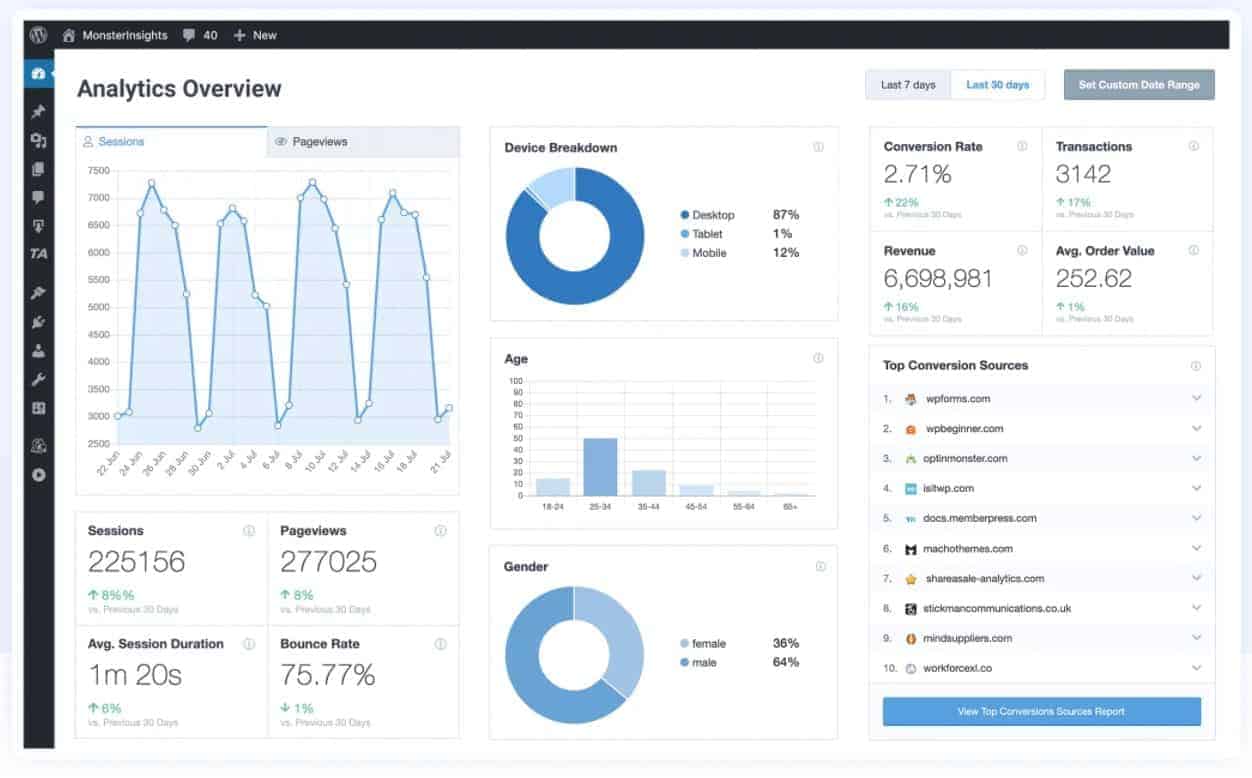 Features:
Real-time Stats.
Universal Tracking.
Google Analytics Dashboard.
Page Level Analytics.
Enhanced Ecommerce Tracking.
Affiliate Link & Ads Tracking.
Custom Dimensions
EU Compliance (GDPR Friendly)
Pricing: $99.50/ year
Putler
Putler is a comprehensive analytics tool. It has a super simple GA setup. Unlike other tools, Putler doesn't only concentrate on website analytics but it also provides in-depth reports and advanced analytics on all aspects of your WooCommerce store- Products, customers, orders, sales, subscriptions & website visitors.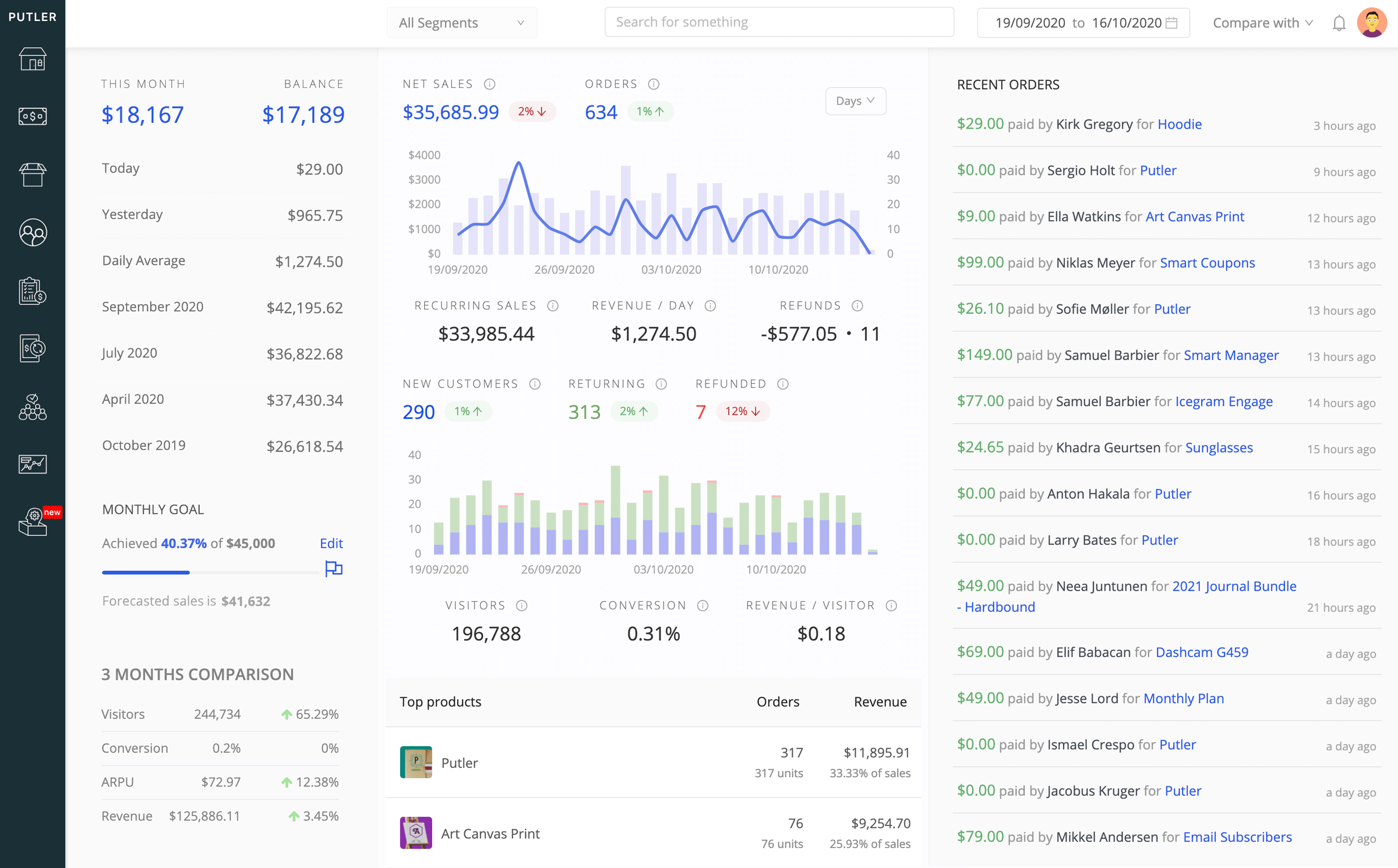 Features:
Easy, one-click report sharing
Custom, scheduled reports
Option to issue refunds from within the platform
Automatic currency exchange rates and timezone conversions
Customer profiles and histories
Address geocoding and more.
Pricing:
Starter plan – $20/mo
Growth plan – starts at $50/mo
ExactMetrics
ExactMetrics is the best premium woocommerce Google Analytics plugin. It helps you properly setup all the powerful Google Analytics tracking features without writing any code.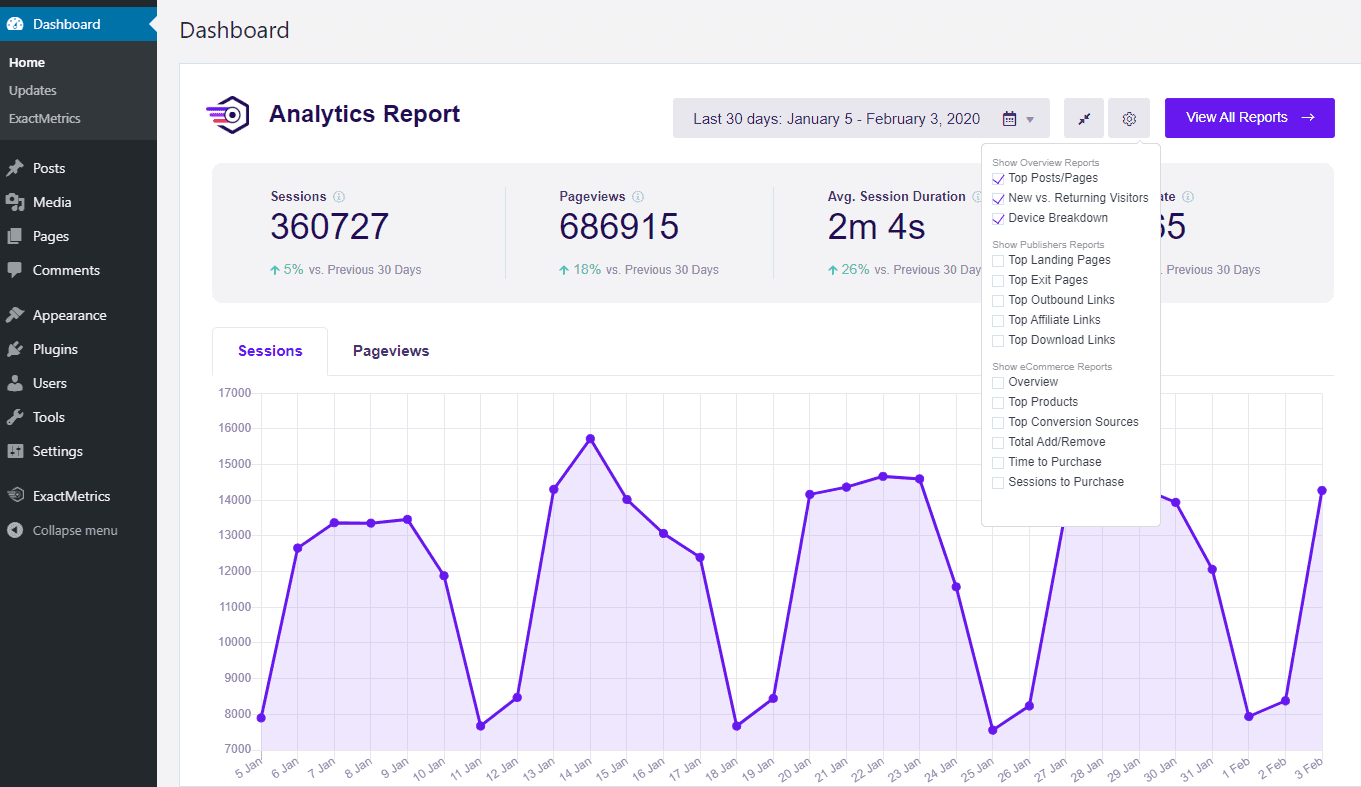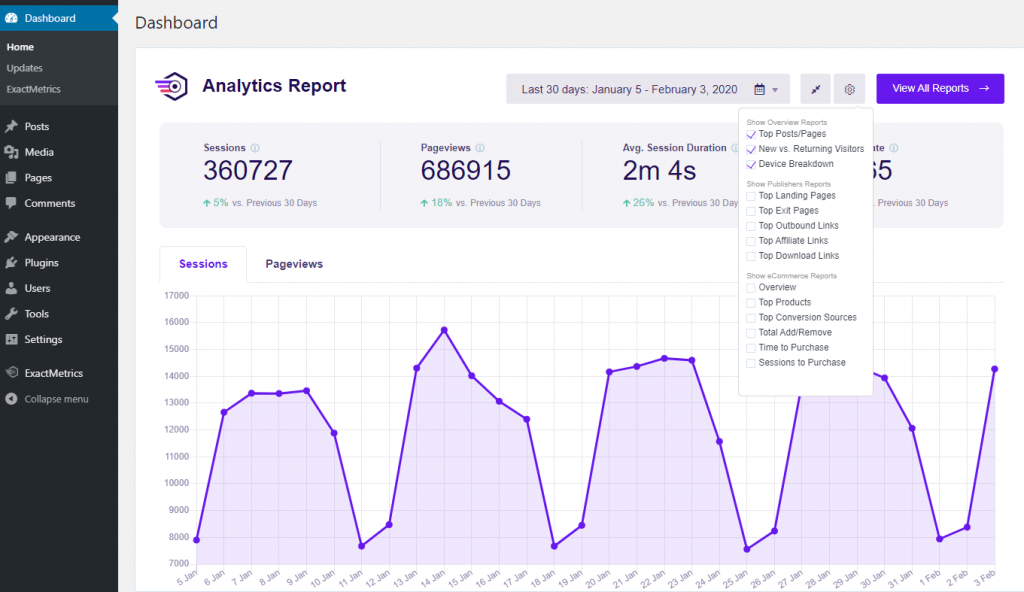 Feature:
Easy Google Analytics Dashboard
Accurate Tracking
Google Analytics 4 Support
Dual Tracking
Real-time Stats
Ecommerce Tracking
Affiliate Link Tracking
GDPR / CCPA Compliant
Affiliate Link Tracking
Ad Tracking
File Download Tracking
Outbound link tracking
Custom Dimensions Tracking
Google Analytics for AMP
Pricing: Free. The premium version starts at $39.
Jetpack
All users with Security and Complete plans can use Google Analytics support on Jetpack.
Quick stats of all the traffic on your site is already available in Jetpack. Along with visitor activity, users can see likes, comments and new posts, so it's easier to get your head around the numbers shown.
Using a funnel report you can easily find out the path visitor's usually take on your site and using conversion goals you can find out how visitors complete any specific task such as completing registration or reaching product detail page. If there are other projects where you use Google analytics you can see stats from all projects at one place.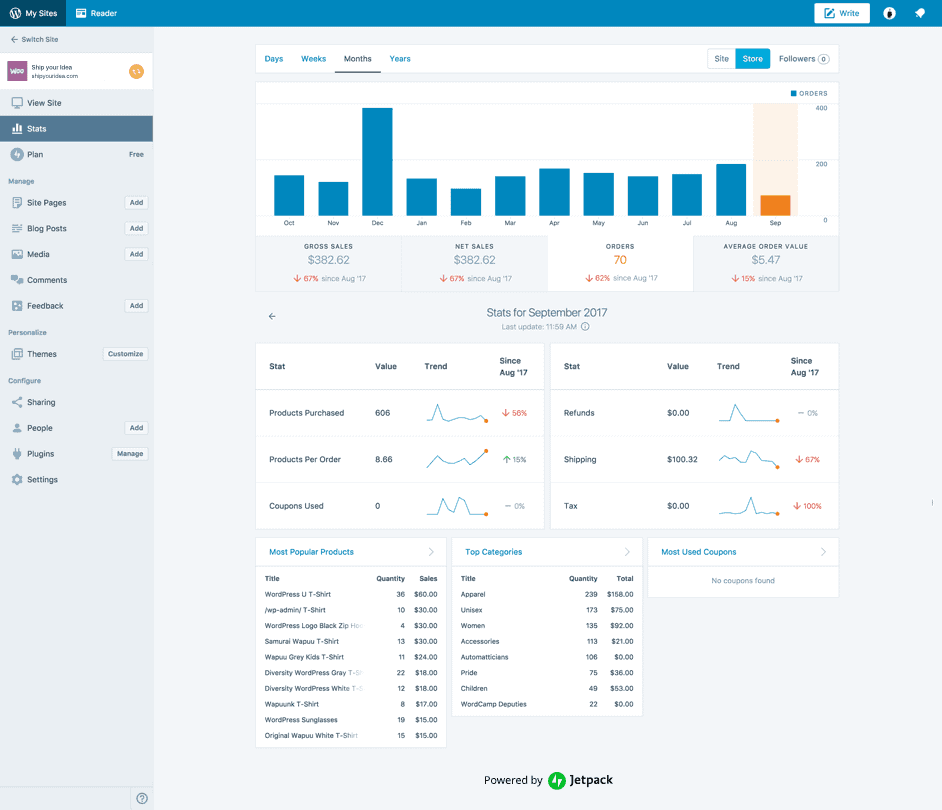 Features:
All Security Daily features
Real time & off-site backup
Site Search: up to 100k records
Unlimited video hosting
Unlimited storage – no extra fees
Pricing: £2/month (billed annually)
Analytify
Analytify is the Woocommerce best Google Analytics plugins that offers super easy installation and just like MonsterInsights. You can also get page-level analytics for every page and post, as well as detailed stats for your custom post types, like portfolios, galleries, and testimonials.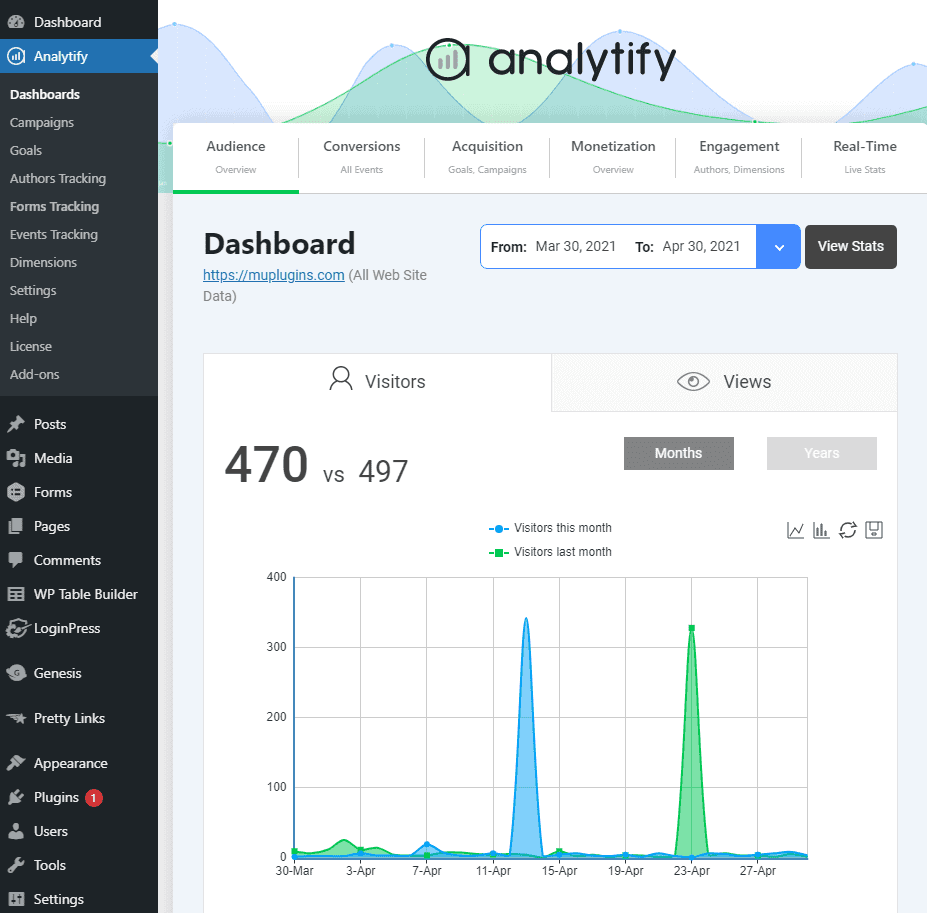 Features:
Track Product Clicks, Impressions & Detail pages
Coupons & Refund Tracking
Country wise tracking
Track Checkouts & Purchases
Products Performance
Shopping Behaviour funnel
Pricing: $59 / Annually
WooCommerce Google Analytics
This is a free plugin that simply integrates your WooCommerce store with Google analytics, allowing you to track basic conversion metrics, how customers end up on your ecommerce shop, and what pages they view.
If you need more advanced analytics, opting for the pro version by SkyVerge is recommended by the WooCommerce Dev Team.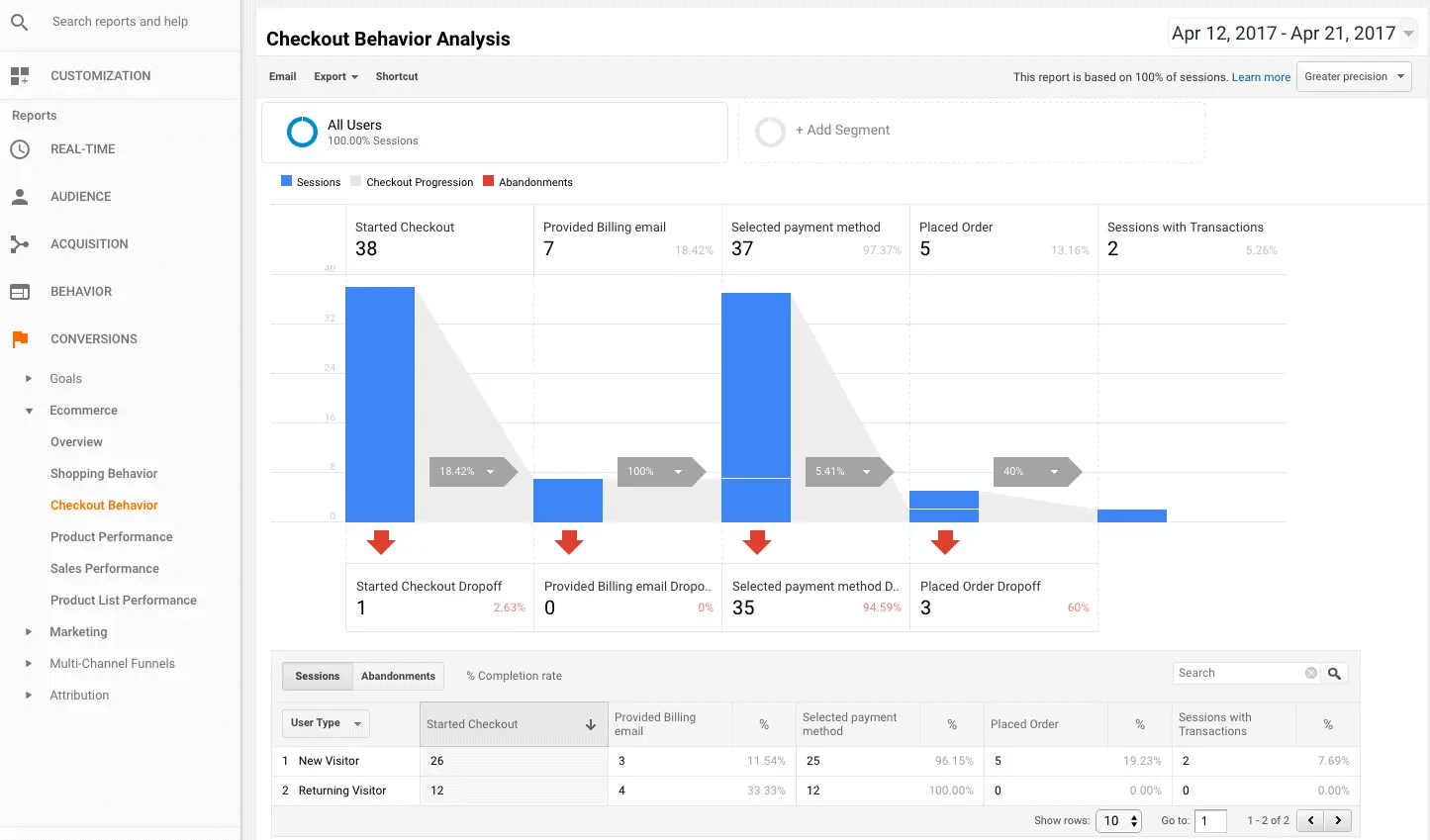 Features:
Support for Display Advertising.
Track basic data including sessions, users and events with Universal Analytics.
Exclude visits from administrators to get a more accurate picture of customer data.
Integrate Enhanced E-Commerce Analytics to get basic eCommerce data, including cart actions and product views.
Pricing: Free
Open WooCommerce Google Analytics
Site Kit by Google
Site Kit is the official WooCommerce google analytics plugins from Google. It helps you manage different aspects of Google tools integrated with your website. Basically, you will get insights from different Google tools on your WordPress dashboard, including Google Analytics.
It provides authoritative, up-to-date insights from multiple Google products directly on the WordPress dashboard for easy access, all for free.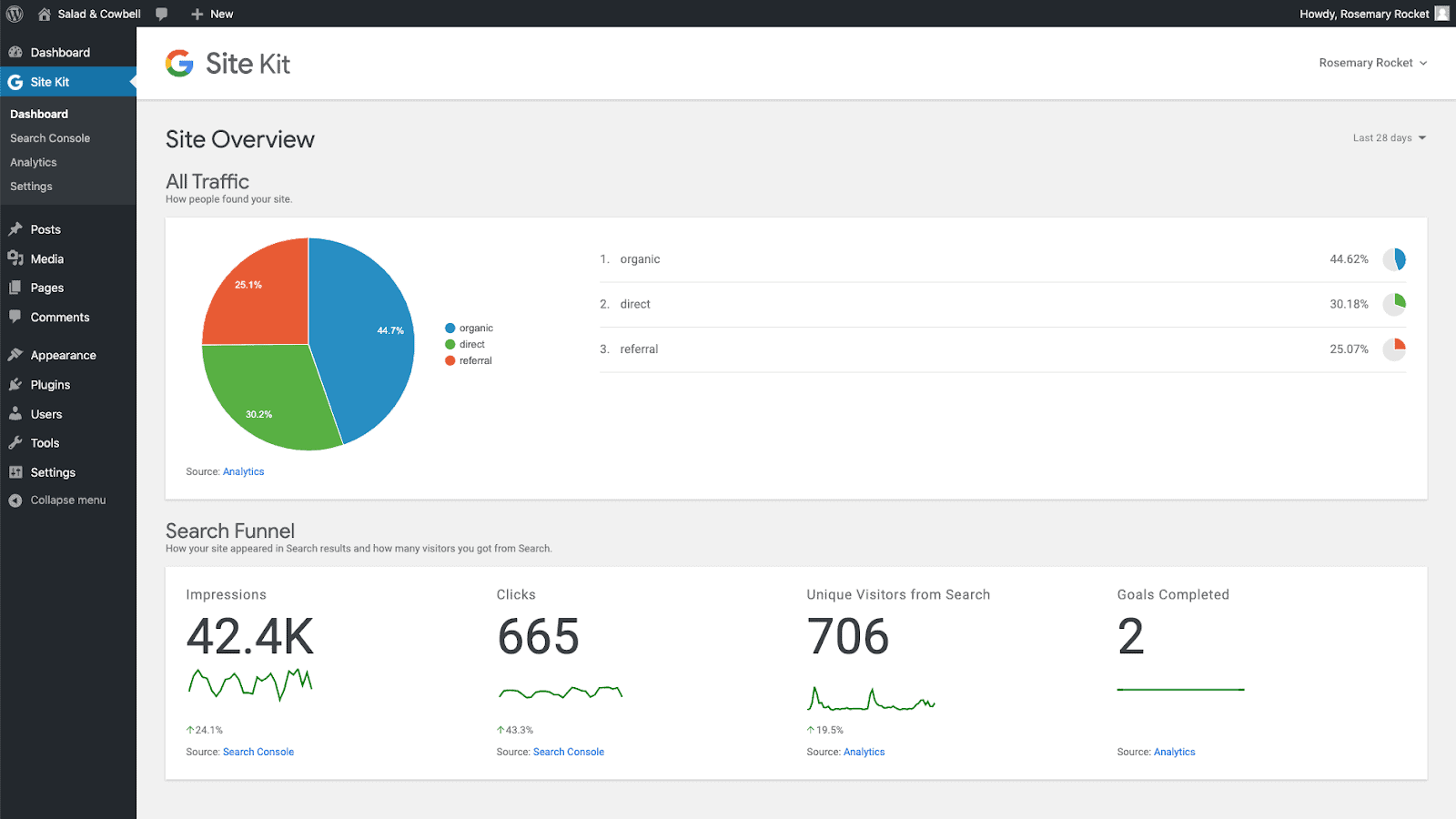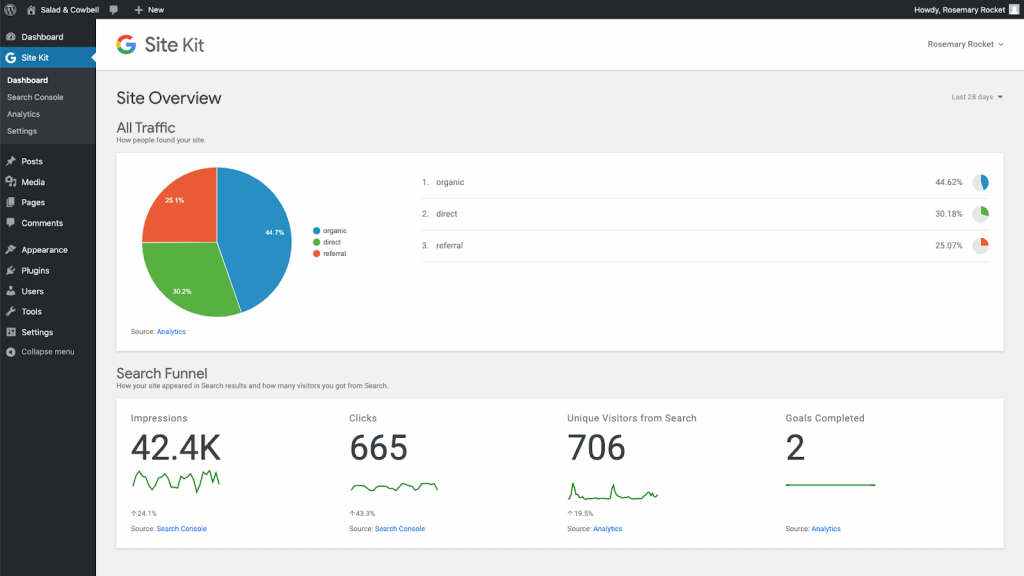 Features:
Metrics for your entire site and for individual posts
Official stats from multiple Google tools, all in one dashboard
Easy-to-understand stats directly on your WordPress dashboard
Quick setup for multiple Google tools without having to edit the source code of your site
Easy-to-manage, granular permissions across WordPress and different Google products
Pricing: free
Over to you
Google Analytics is important when it comes to analyzing the traffic on your website. And the above mentioned plugins will only make integrating GA to your WooCommerce store easier.
So do give them a check and feel free to comment in case of queries.