PayPal has been an all-time favorite for doing online transactions within or outside the country boundaries. This online payment platform has been used by 286 million people already and by the time this article reaches you, a few more people must have used it to collect or send money.
While PayPal is making online transactions a piece of cake, it has a bad reputation in quick account suspension. Its terms and conditions are so stringent that one can violate them without even knowing. That's the reason why many people ask: Can you have two PayPal accounts?
There is one more issue that makes PayPal a headache. It's not easy to maintain multiple accounts from the same device. Well, this is the puzzle that you wanted to solve for a long, gauge what's going to state next in this post. It will teach you the art and science of managing multiple PayPal business accounts in the least possible hassle. So, let's get started.

What Are Multiple PayPal Accounts And Why One Needs Them?
To begin with, PayPal allows one user to have a maximum of two accounts. One is for personal use while the other one is for business use. End-users are allowed to add as many email addresses for accepting/sending payment.
For having more than one personal PayPal account, it's essential to have multiple personal details, contact details, and IP addresses to make this work. Such accounts are commonly known as stealth accounts.
When to consider having multiple PayPal accounts?
Having two accounts – One personal and the other business account works for most users. But there are legit cases (nonfraudulent, of course) where the user might require more than just two accounts.
Let's discuss some of these cases in detail:
Separate brands
Suppose you have a single company but if you have multiple brands within it. In such a case, it is ideal to have a separate PayPal account for each of your brands.
Having an independent PayPal account for each brand offers multiple benefits. Like;
Streamlined transaction
Better control and monitoring of your financial data.
Easy transfers at the time of mergers/acquisitions.
Selling on multiple platforms
Suppose you have a single product that you sell on multiple platforms and you wish to have separate PayPal accounts linked to each of these platforms.
In this case, having a separate PayPal account for each platform makes sense.
Now that you know the various reasons to have multiple PayPal accounts let's jump to the big question…
Can I have more than one PayPal account?
Yes, you can. But, this is not going to happen with regular accounts.
Only PayPal stealth accounts can be used to merge multiple PayPal accounts. This simply means that one has to have unique credentials for creating each multiple PayPal account.
However, if you don't know how can you have more than one PayPal accounts, read ahead.
How to set up multiple PayPal accounts?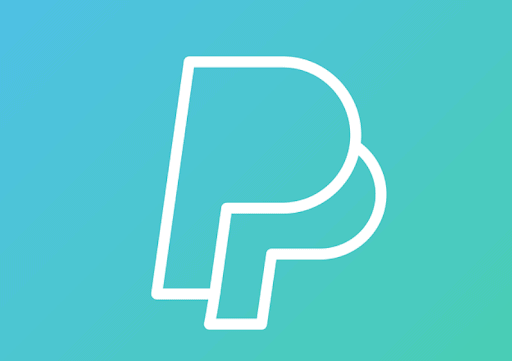 As quoted above, PayPal has very strict account monitoring policies and takes not a single second to suspend an account if anything suspicious is spotted. So, if you want to create multiple PayPal business accounts or merge multiple PayPal account then you need to be extra careful and perform the task with full perfection.
Steps to set up multiple PayPal accounts without creating stealth accounts
Stealth accounts are risky. They are constantly under PayPal surveillance and might get banned at any point in time.
So instead of creating stealth accounts, we would recommend a more full-proof way of creating multiple PayPal accounts and that is by contacting PayPal's support.
Though not spoken openly, Paypal does allow you to have multiple brands (accounts) under one FEIN or corporation or business as you want to classify it.
You should create individual accounts each needed account connected to an individual email address. Make sure you use the EIN and business information of the ONE business PayPal calls it PARENT'
As you guessed, the various brands (separate accounts) you created, PayPal classifies them as children.
Once you've created the children account, email the PayPal representative.
In the email you will detail the parent account with the parent email address.
On a separate line (to minimize confusion) you will list the account number and related email for that single brand.
Do this for all your brands at once in a single email.
The rep should respond to you fairly quick (within 4 hours) with the now linked accounts under the ONE Parent company you had.

The only draw back is that it will use a single bank account, that is, the funds will be deposited into the PARENT account.

The pro is, you can trace each transaction separately as you follow the email that brand was related to.

Though I would recommend the above method of creating multiple PayPal accounts, there are many who resort to creating stealth accounts as well.

Following are the steps they follow-

Steps to set up multiple PayPal accounts (Stealth account creation)

Step 1: Create multiple unique personal information

The very first step to creating multiple PayPal accounts is to have multiple unique personal information entries. You will need an unique email address, unique phone number, unique name for each of you multiple accounts.

Step 2: Get the different IP addresses

To own multiple PayPal accounts, the IP addresses should be unique and separated. For the same IP addresses, generating PayPal accounts is not possible. To have different IP addresses, using proxy servers or VPNs is a great way out.

Step 3: Get a multiple-profile browser

Obtaining a browser that supports different profiles is the next step. Multiple profile browser software like Gologin, Multilogin, and Kameleo. Using this software, creating as many browser profiles is possible.

Step 4: Create an account

Using the different contact details, email addresses, and IP address, create different multiple PayPal account. Don't forget to change the IP address and browser while entering the new set of contact details.

NOTE: Kindly take a look at

PayPal's TOC

before creating multiple PayPal accounts. They have several background processes which keep checking for fake/fraudulent PayPal accounts. If these algorithms suspect a fraud account, they will immediately freeze it.

So it highly recommended, to only create as many PayPal accounts as genuinely required by your business. Please make sure, you are able to follow the above steps without resorting to any malpractices.

Advantages of having multiple PayPal accounts

With multiple PayPal account, businesses or personals are going to have:

Quick payment receiving process: When you have two or multiple payment accounts, it's easier to receive payments quickly & easily.
Ready recovery: In case of technical issues with one business account, the other one can remain fully functional. This decreases the odds of technical failure
Streamlined payment receiving process: When more than one accounts are operational, businesses allow their end-users to pay without any hassles. In fact, these multiple accounts can be used for multiple e-commerce stores. It increases the cash flow of an organization and reduces the occurrence of pending payments.
Stress-free sellingSuppose, at any point, you wish to sell off your business/brand. If you have a separate PayPal account linked to it, it becomes very easy to transfer this PayPal account to the new owner. The new owner will have access to all transaction related to this business since the very beginning. Also, since there is no messy filtering/loss of transactional data, you will have an advantage at the time of deciding the selling price of your business.

Disadvantages of multiple PayPal accounts

While having multiple PayPal business account is bliss, it has few drawbacks as well.

Difficult and tricky setup: Setting up multiple PayPal accounts is not as easy as it sounds. One has to access a different kind of credential, IP address, and browser profile to make this happen. Some sort of technical expertise is required to accomplish the job with the least possible hassles.
Monitor each of them is time consuming: Another major issue that bothers the owners of multiple PayPal accounts is to keep an eye on all of them. Multiple PayPal account monitoring is a tough job to accomplish. One human brain and a set of two eyes are not enough to keep tabs on all of them. When left unmonitored, these multiple PayPal accounts can create end-up hassles as violating PayPal terms, missing payments, pending transfer, and the like.
Remembering multiple credentials: Managing two PayPal accounts with different credentials is a trouble in itself. Now imagine remembering multiple such credentials.

But don't worry. We've got a solution that can tackle all the above issues.

How to monitor Multiple PayPal accounts in a single place?

As quoted above, managing and monitoring multiple PayPal accounts can give sweaty palms to many and is not an easy job to done. Gladly, tools like Putler are making this task effortless. Designed with high-end AI & technology, Putler is a highly competitive multi-channel analytics tool offering help to businesses of all kinds to monitor all the PayPal accounts from a centralized place.

Advantages of using Putler for your multiple PayPal accounts

All your PayPal accounts in one place

The Putler PayPal Integration brings everything crucial to a single place and allows end-user to have a consolidated view of all the PayPal accounts. This prevents users from multi-hop from one dashboard to another.

You can connect unlimited PayPal accounts to Putler and Putler will automatically pull in data from each and provide you combined reports in a single place. If you don't want to have a combined overview? Putler will help you have a separate overview of different PayPal accounts and switch between them as per the need of the hour. Such kind of monitoring is quick, easy, and allows one to have a detailed overview of the account performance.

Benefit: You save tons of time as all your PayPal accounts are under one roof. Also, you have the ability to view both combined or independent reports without the hassels of remembering multiple login credentials.

Refund, manage subscriptions, check balance directly from Putler

Putler is secure and it can help you do tasks like processing refunds, managing subscriptions and check balances within all your PayPal accounts right within Putler itself.

Adding a note on refund

Benefit: You no longer need to log in to each PayPal account to perform these tasks. Also, you need not provide your PayPal credentials to your support team for carrying out these tasks.

Quick search

Putler's search claims to be 12 times faster than PayPal. It also has the autocomplete feature which helps you make searching quicker and more intuitive.

Benefit: Search for anything and get the exact results. You no longer need to restrict your search to certain parameters like transaction id, customer email. Pulter searches the entire database for your search term and provides you accurate results within seconds.

In-depth analytics and insights

PayPal's reports are good but not in-depth. Putler provides you in-depth reports on all aspects of your business – products, customers, orders, sales, transactions a.k.a everything. Not just reports, Putler also provides you insights from this data which help you take more data-driven decisions with confidence.

Benefit: Get actionable insights from your PayPal data. Use these insights to take profitable decisions and increase sales.

Product and Customer insights

Unlike PayPal, Putler provides you insights on products and customers as well. It also helps you segment your customers based on shopping behavior and various other parameters.

Benefit: PayPal concentrates mostly on sales, transactions. Putler takes it a notch higher and provides you reports, insights on Products and Customers as well.

Handles multiple timezones, currencies

Putler provides automatic conversion of currencies and timezones. So, no matter from which part of the world your client is making payments, Putler will bring a balance between you and him/her and make the transaction a bit smoother.

Benefit: More accurate reports. No more manual calculations needed.

When you should refrain from having multiple PayPal accounts?

Well, most blogs, Quora discussions, Reddit threads revolve around – Multiple PayPal accounts and how to set them up.

But, is it really necessary to have multiple PayPal accounts? Or when should you say no to multiple PayPal accounts?

Low volume of transactions

Remember PayPal assigns different commission rates based on the volume of transactions per month that an account generates.

So if each of your brands/businesses have few transactions individually, it will be more practical to link all your brands to a single PayPal account.

In this way, you have a better chance of reducing the commission rate for your business.

No plans to sell your brand(s)

If you have no immediate plans to sell your brands, you can continue selling it from a single PayPal account. However, you can still pass your payments through various email addresses.

So incase, you ever decide to sell your brand, you can use filters to separate the transactions for the respective brand.

Lesser decision making

One common issue faced by PayPal merchants having multiple PayPal accounts is that, they are confused when it comes to choosing the account to process expenses from.

So if you have just a single PayPal account, there is less stress and no confusion when it comes to processing expenses.

Big Question: Can I get banned for having multiple PayPal account?

PayPal has a strict policy towards fraud accounts. It doesn't prohibit you from having multiple PayPal accounts. But it does prohibit you from having multiple fraud PayPal accounts.

Long story short, if you have created multiple PayPal accounts for a genuine reason and have adhered to the various requirements, your PayPal shouldn't be banned.

Here's what Gloria Wilcox, former PayPal account manager advices –

Conclusion

PayPal is one of the many online payment platforms that are here to streamline the payment receiving/sending process. Having multiple PayPal business accounts makes the process a bit more streamlined. It gives additional support and reduces the odds of the collapse of the entire payment system as there is one more account that is functional.

But not to forget, keeping tabs on all these accounts is not an easy task as tons of complexities are involved. Using Putler – one of the best multi-channel eCommerce analytics tools – can make things better than ever as it brings everything under one roof. Try it once as there is a 14-days free trial and experience its power. We know that you won't be disappointed.

Additional resources