We are happy to announce the release of our newest feature – Performance Comparison insight. You can compare your whole business, SBU's, teams and data sources to view key performance metrics at a single place in just a few seconds.
Comparison fuels growth
One of the most necessary catalysts to grow is to compare.
Only when we compare our growth to that of our competitors or best our present performance to that of our past performance, do we ignite the fire to grow and achieve bigger goals.
Keeping this principle in mind, we started creating 'Performance Comparison' within Putler. And today I'm happy to announce that it is ready.
Introducing Performance Comparison insights for your business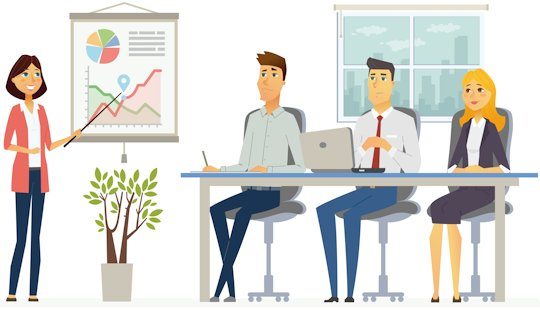 Business managers, entrepreneurs, marketing executives etc. often do a performance comparison to know the pulse of their business.
Now if they don't have Putler, they usually need to collect data from various departments, dig in the data, create reports and combine key findings.
But with Pulter's newest release of the 'Performance Comparison' feature, Putler will allow you to create the Performance Comparison insight report within a matter of seconds.
All the KPI's in a single place
Comparison of key performance metrics is good. But viewing all the essential metrics in one go is even better. Right?
How we came up with this feature 🤔
We run 3 businesses ourselves plus we have tons of Entrepreneur friends, so we kinda understand what are the most important performance metrics one would love to evaluate from a business perspective.
Putler's Performance Comparison insight pulls in the required data from these individual dashboards – Sales, Customers, Subscriptions and Audience.
Thus to view these KPI's.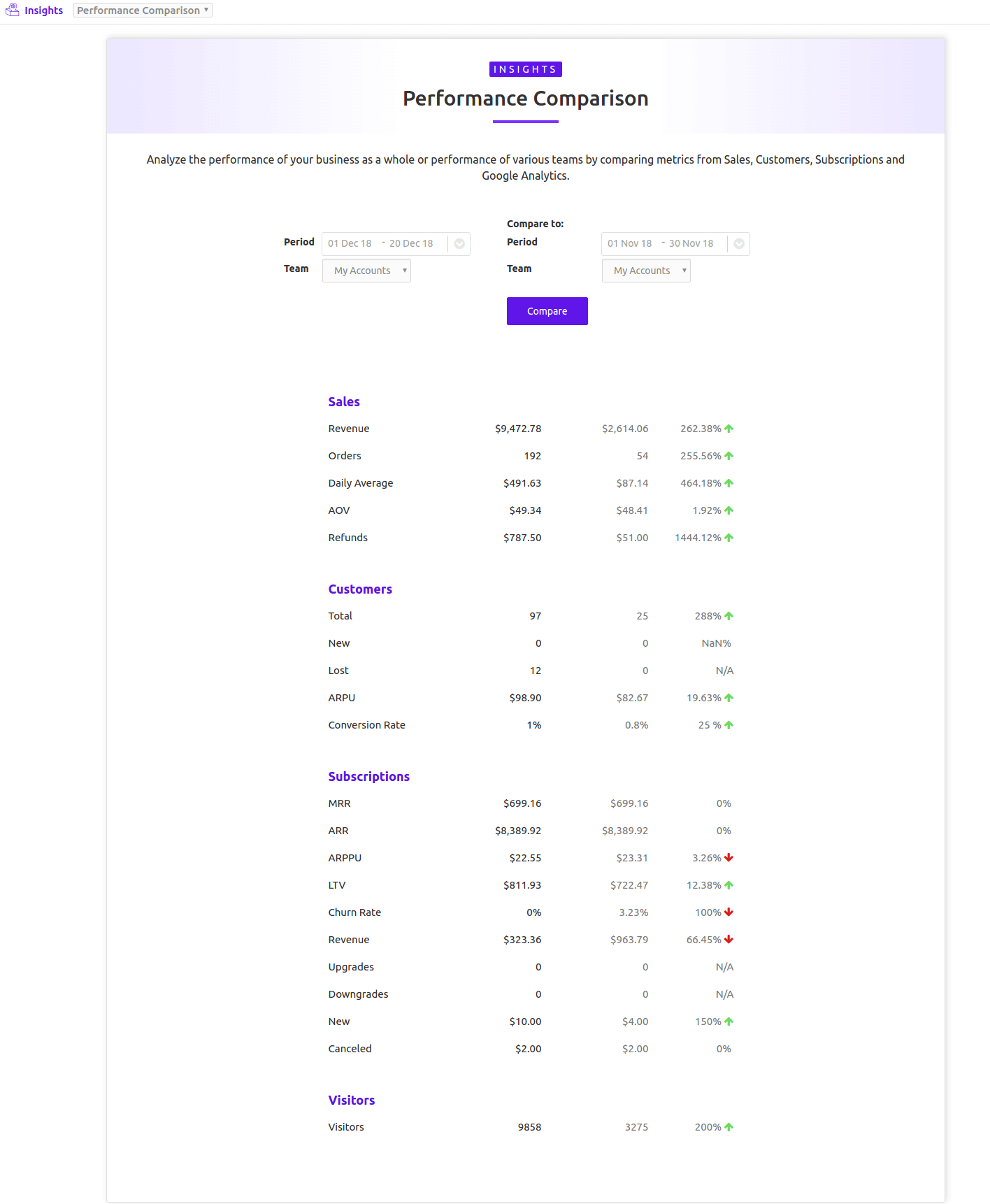 ---
How to fetch your Performance Comparison insight?
Step 1: Go to the Insights Dashboard in Putler and select 'Performance Comparison' from the drop-down given at the top.
Step 2: Select the date range you want to compare the performance for.
Step 3: Select the teams you want to compare the performance metrics of.
Step 4: Click 'Compare'.
That's it! Putler will pull in the performance metrics in seconds and display it on your screen.

Get this insight now
---
Compare anything…(Literally!)
You must be wondering what can you compare in this report? Right?
The answer is everything…
Let's take it one by one:
Compare your sole business
Many of us like to compare how our business performs periodically – monthly/ quarterly/ half yearly/ yearly. Using Putler's Performance Comparison you can view such reports in mere seconds.

All you do is select 'My Account' (In this case, I've selected my business – Putler) and select the dates you want the comparison to be performed for. Here, I'm viewing 'Quarterly reports'
Compare different accounts/ teams/ SBU's
Another way to use this feature is comparing different accounts/ teams/ SBU's. Either for the same period of during different time periods.

Suppose you have 2 businesses A and B. And you have created two teams in Putler.
Team 1 – Business A and Team 2 – Business B.
You can select both these teams and then select either the same date range or different date range and view which business performed better.
Compare different payment gateways
One dilemma we store owners have is to decide on which payment gateway to remove and which to keep on our website. But not anymore…
Putler's Comparison dashboard solves this issue.

Firstly you need to configure the payment gateways as separate teams.
For example – Team 1 – PayPal and Team 2 – Stripe. Once done, select the teams and compare their past performance (preferably in the same date range).
Then look at how both the payment gateways perform in terms of the number of orders, revenue, refund rate, upgrades, LTV etc.
Once you figure out which payment gateway is the most preferred by your customers, stick to that.
Compare different E-Commerce stores
Just like payment gateways, you can compare the performance of e-Commerce systems too.

Suppose, you have multiple stores like Shopify Store US and Shopify Store UK.
Select both these stores as individual teams and the date range you want to view the comparison for and compare.
Putler will instantly pull in all the performance metrics and you can then decide which store is performing better.
---
Over to you
That's it, folks! We tried creating the most sought for Performance Comparison for businesses. And tried keeping it as simple, straightforward yet helpful as possible.
I'm sure once you give the Performance Comparison insight a look you will resonate with whatever I've spoken of in this article.
I'm hoping you try it right away and send me your most honest reviews in the comment section below.
Try Putler for free for 14 days