Yes, the video is on this page, right after this true story…
9th July 2006 in Berlin.
The first FIFA World Cup Final since 1978 in which neither Germany nor Brazil competed. Two neighbors fighting for the top spot – Italy and France.
France had Zinedine Zidane – their star player. It was also the last match of his career for Zidane. Unfortunately, Zidane couldn't bring the coveted trophy to his country. Worse, he could only score a single goal.
Italy won 5-3, on penalties after a 1-1 match.
Why?

The man that became a national icon…
Gianluigi Buffon.
While Buffon was already famous, his goal keeping in this particular match made him a national icon. He was the "wall-of-China" for Italy in this game.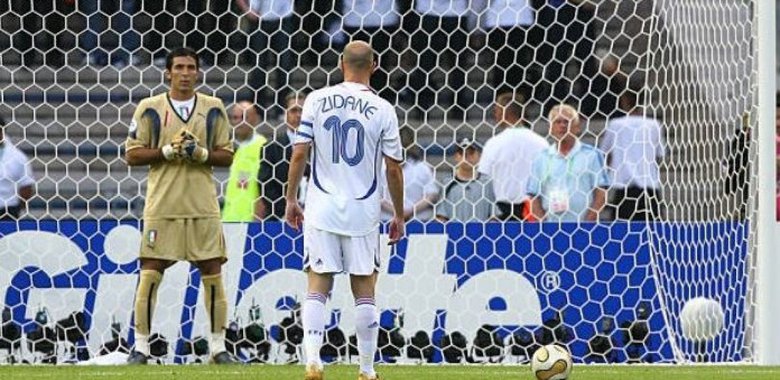 Buffon retired in January 2018, but is considered the best goalkeeper of all time. His excellence in the game is unrivaled, and everyone loves him.
And what does he do?
Save goals.
That's right. He's not the guy who gets the limelight. He's not the guy who's striking those jaw-dropping hits.
He's the guy who's jumping and falling and swaying the ball away.
His job is to avoid goals at all costs.
And from another context, his job is avoiding mistakes.
Avoiding mistakes is a big thing
Charlie Munger is famously quoted for saying this:
There's a truckload of wisdom in that one sentence.
Think about it.
Watch this short video I made for you. On what you need to do if you want to be happy.
You need to make a "No" list…
Yes, watch the video. I'll wait.
It's not just in soccer. The game of tennis is also similar. Focus on not-losing, and you will eventually win.
And like I said in the video, more than 2500 years of research hasn't told us what makes us happy. But we certainly know factors that can make us miserable.
Making a list of things, emotions, circumstances, people, behavior you want to stay away from, clears your life's landscape for things that you want.
If you Google for "not to-do list" you will find quite a few interesting articles about the topic.
Including some sample lists.
You can adapt from those lists.
You can even copy my "No", "Minus" and "Plus" lists template and make your own lists…
But what's critical is for you to think. What is it that you want and don't want in your life?
And honestly, it's a darn good time right now to do that.
And post a comment below with some items from your no-list!
BTW, do you know New Year Resolutions don't work?
Yeah..
I'm planning to write about how I plan my goals and review my progress. Would you like to get the full process? Let me know!