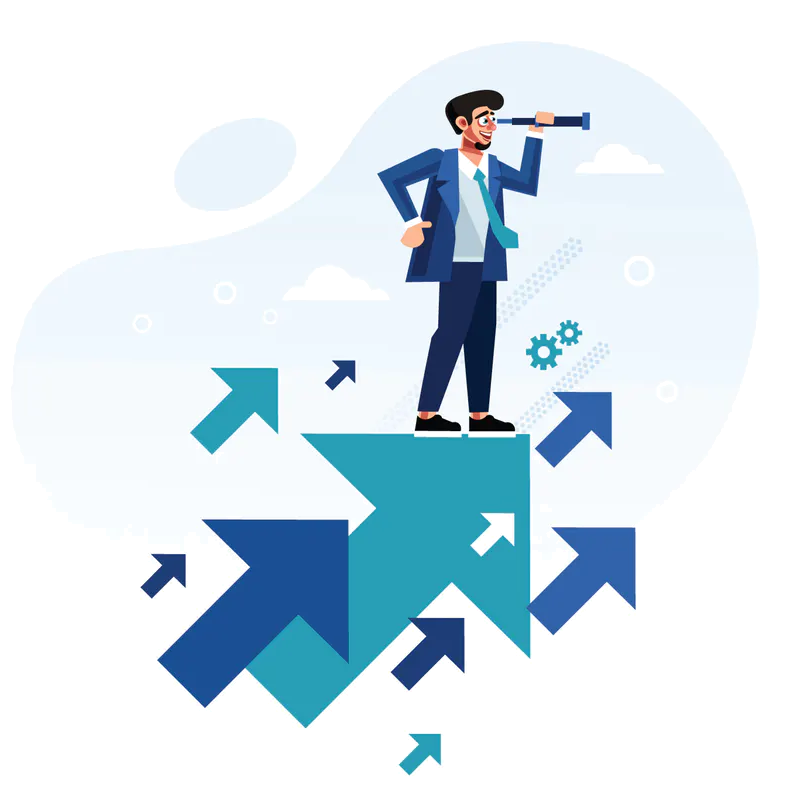 ---
Home Dashboard
Know where your business is going
Track critical KPI's
View real-time transactions
Get a pulse on sales, products & customers
---
Hawk eye view of your business
Putler's Home Dashboard is your go-to place
for getting an overview of your business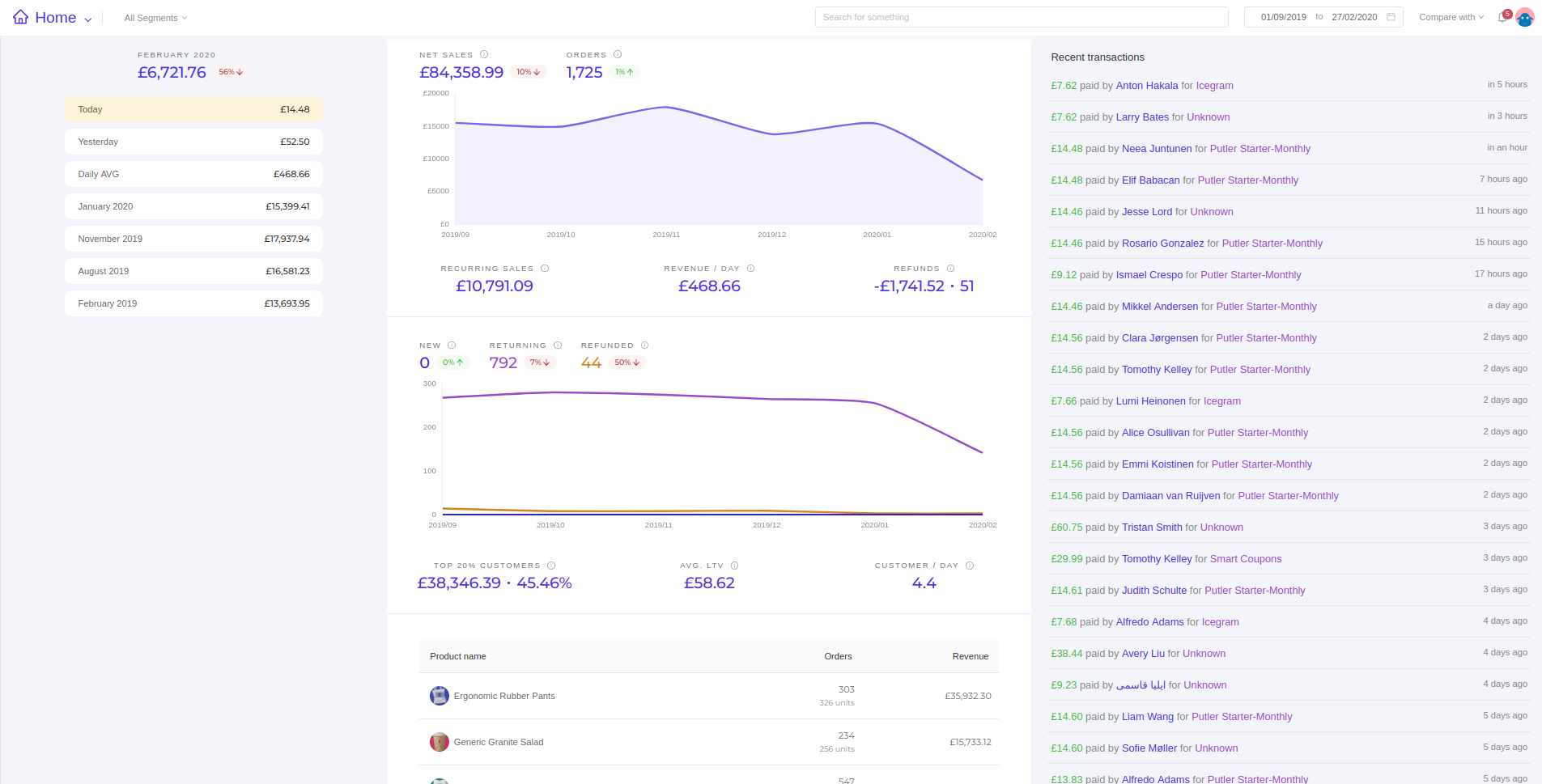 Let's dive in deeper…
Here's everything you get on the Home Dashboard
---
Critical Sales KPI's

Sales is the yardstick for business success. Putler recognises this and displays all important sales numbers on the Home dashboard.
Here are some critical sales KPI's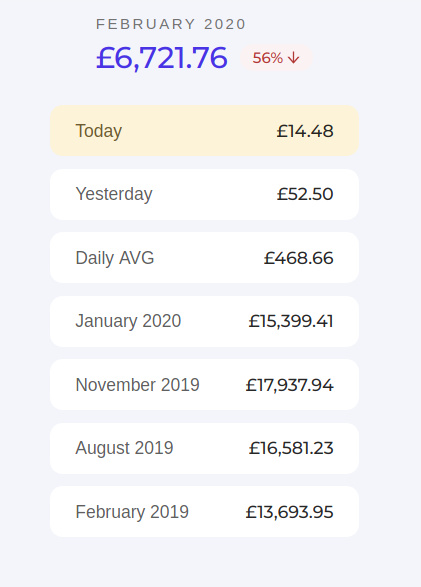 Current month's sales
Today's sales
Yesterday's sales
Daily average
Last month's sales
Sales 3 months' prior
Sales 6 months' prior
Sales 12 months' prior
---
Sales Analytics Graphs

This graph gives you an overview of the sales and orders in the selected date range.
It also gives important sales KPI's like;
Recurring sales
Revenue/day
Refunds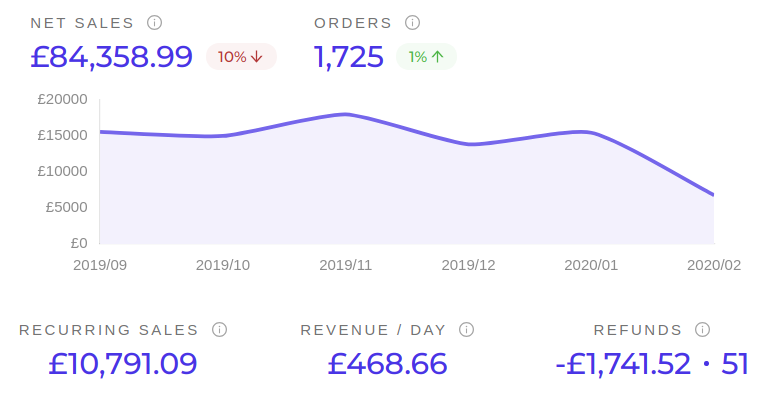 ---
Customer Analytics Graphs

This graph gives you an overview ofyour customer base for the selected date range in the date picker.
You can easily find out 3 main customer KPI's for your business:
New customers
Returning customers
Refunded customers
Here's how this graph looks:

---
Transaction Activity

Every business owner is interested in knowing what is happening in their business at any point in time.
Putler's Transaction Activity gives you a complete list of transactions that takes place in your business in the selected date range.
It provides information about the customer and his corresponding transaction activity – (refund, payment completion, order cancellation)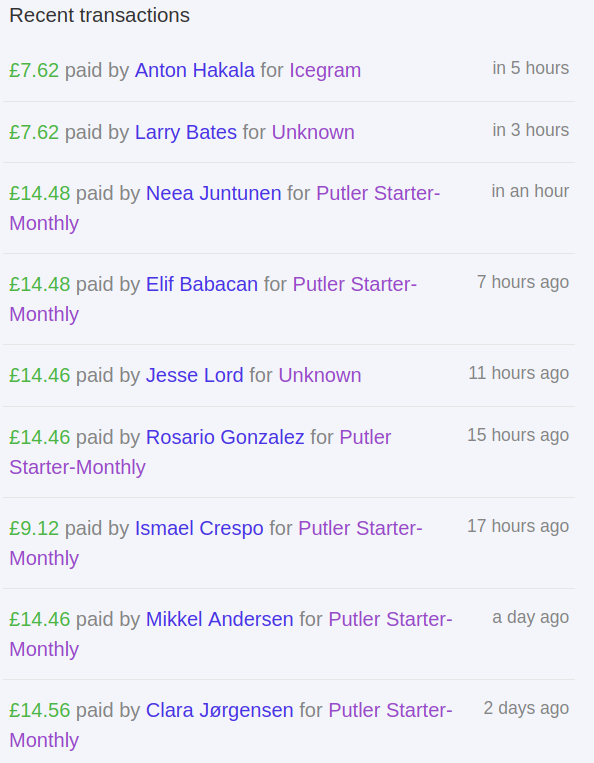 ---
Product Leaderboard

This feature is specially dedicated to products.
It gives a complete idea of how your products are performing during the selected date range.
The Product leader board features the top 10 products on your store.
Now, what if you have less than 10 products on your store?
No issues, Putler will still process all your products and make a list of the best performing product to the least performing product.
Take a look at the Product Leaderboard now;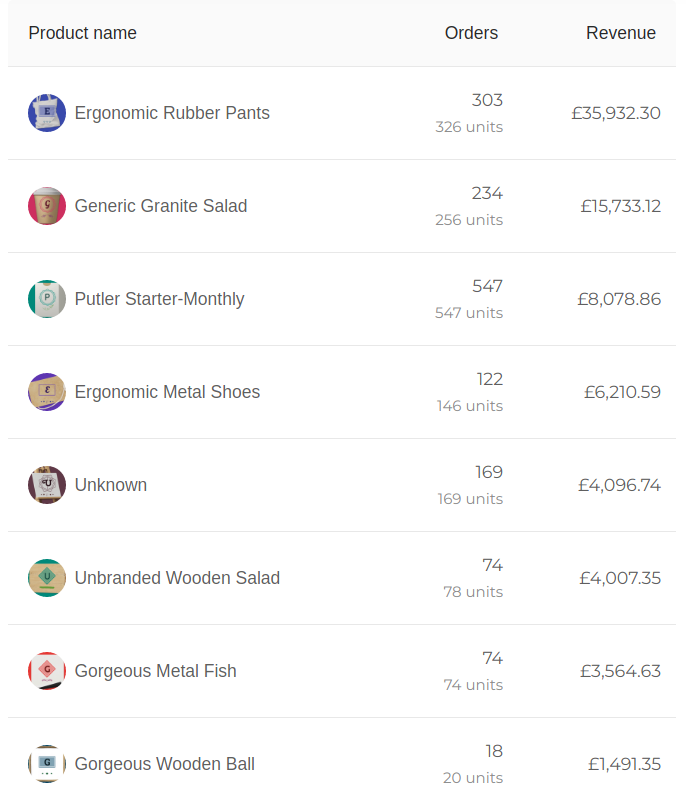 ---
Practical ways to use the Home dashboard
Know the pulse of your business by viewing the critical sales KPI's
Create product strategies like upsells, downsells, bundles based on their performance on the product leaderboard.
Keep an eye on the transaction activity and act on transactions like refunds, cancellation etc.
Take a look at your customer growth and formulate strategies to grow these numbers.
How are you going to use this eCommerce dashboard?
Well, those were some of my ideas. I know you will discover a lot more once you take a look at the new Home Dashboard. So go ahead and check it out.
Your feedback and ideas are always welcome!
Ready to track and grow your business using Putler?
Take the 14 day free trial. No coding or credit card required.
Try Putler For Free