As a business owner, you need to keep an eye on your product/ service every single time.
You need to track the product performance, trends, opportunities and a whole lot more.
This makes product analytics a tad difficult. So here is the solution-
In this article, I will show you how Putler provides you all the important product metrics in one place. I will also provide you real-life examples of how you can use these product stats in your business.
Products Dashboard
Grow your product sales by data driven insights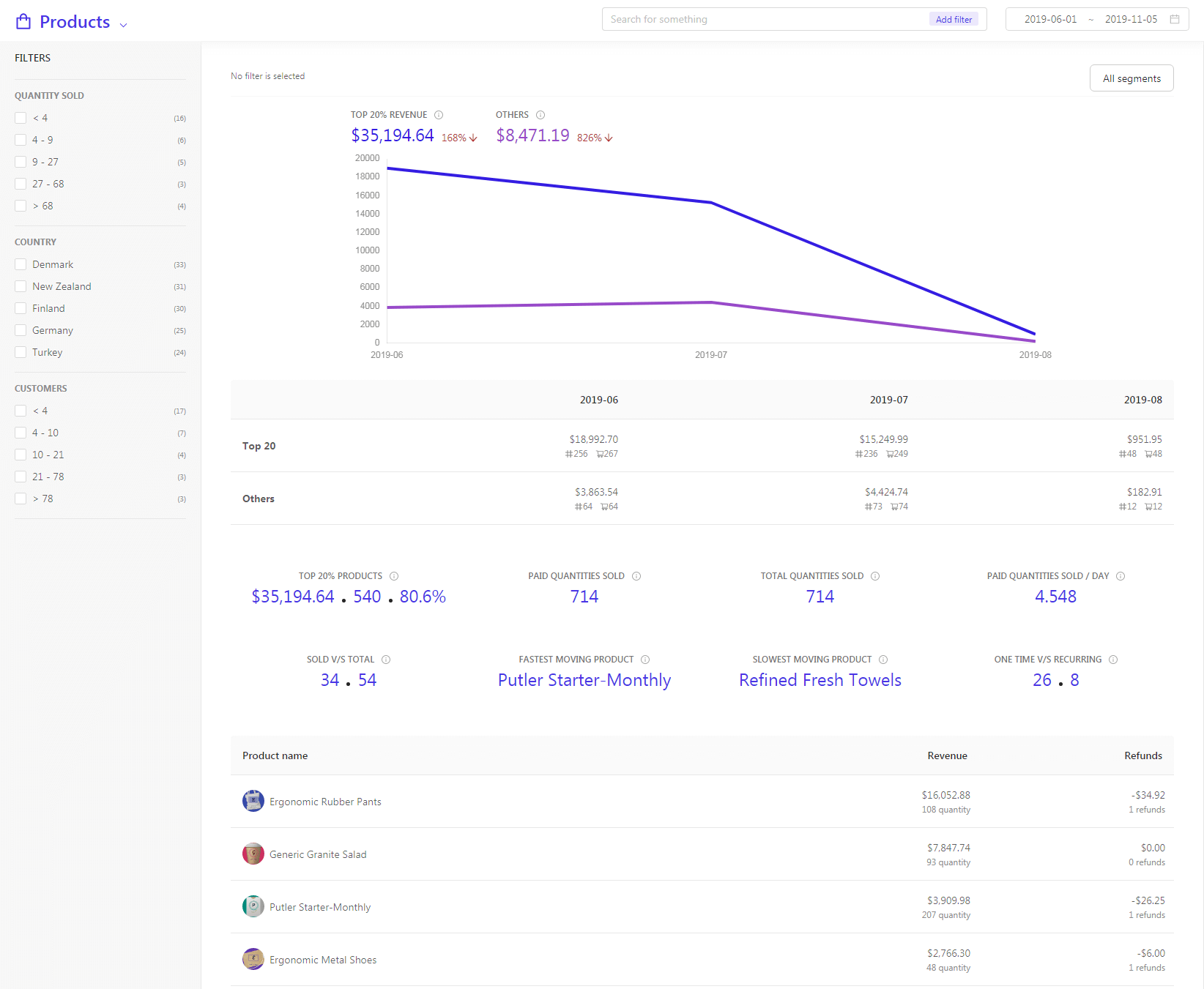 Single/Multi Product Store Putler's Products Dashboard Handles Both With Ease
Better product analytics within seconds
Putler let's you have better control over your products and take wiser decisions.
Facets: Use pre-defined filters to narrow down product data and get interesting insights.
Product-based metrics: All important product KPI's at a glance.s
Summary & chart: Get graphs as well as numerical reports and make better sense of your data.
In-depth Reports: Get the broader picture of your product data.
FACETS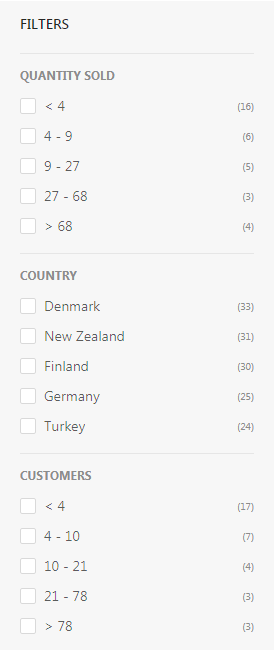 Facets are nothing but pre-made filters that help you narrow down data.
You can filter data based on various parameters and have a deeper understanding of your product data.
Types of Product Facets available in Putler
Quantities Sold
Number of Customers
Customer Location
Average Price
Refund Percent
---
Here are ways you can use facets to make better business decisions
Filter by Quantities Sold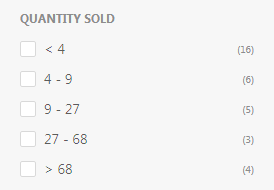 This filter is useful when you have a multi-product store. As the number of products on your store increase, it becomes difficult to keep a track of what got sold how many times. This filter tracks how your products have been performing and create buckets so you can keep a track of the quantities within a few clicks. It calculates and recalculates these buckets as per the date range that you select.
Filter by Number of Customers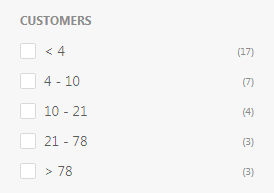 Similar to the quantity sold, a business owner is also interested to know how many customers have purchased their product right? This filter gives you a count of the number of customers which when clicked will show you the Products that fall in this bucket.
Filter by Customer Location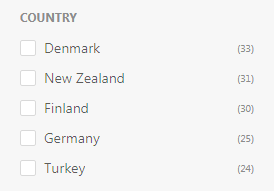 This facet is a common facet in all dashboards. It will show you the top countries with total quantities where your products are sold. On selecting the country, all products sold in the selected country for the selected date range will get loaded in the grid besides.
Filter by Average Price
Pricing is an important factor that determines sales. And as business owners, we keep experimenting with it. At times we have had so many price variations we tend to forget which price range actually worked and by how much. To make the math simpler, Putler's Average Price facets segregate data based on the price. On click of it, you will know which product got sold in that range and by how much.
Based on this information, you can better decide which range works for your audience and which doesn't.
Filter by Refund Percent
Just like pricing, refunds are also important. Every business owner should know which product is getting refunded and then attempt to find the reason why? Now to know which product is getting refunded you don't have to go hunting in the database. Putler makes it simple by filtering out the refund percent of your products. On clicking the refund percent you can see which product got refunded and then take curative measures to reduce the refunds.
Explore ways to use these filters
Summary & Chart
Instead of giving you a simple chart of your top products, Putler gives you a comparison chart and summary table of revenue contribution, orders and quantities sold by top 20% of your products v/s the rest of the products. Take a look at both the Summary table and the chart here:

Product summary

Product-based metrics
Products are a major element of your business and they deserve product specific metrics.
Putler processes all your business data and gives you key product based metrics like:
Top 20% revenue (amount and percentage contribution)
Qty. Sold
Fastest Moving Product
Slowest Moving Product
Qty. sold per day
Products Sold vs Total
One time vs Recurring
Trending Up [Coming soon]
Falling Down [Coming soon]
In-depth Product Reports
Just like Sales and Customer reports, Putler provides an in-depth, tell all kind of report for every product on your store.
This report helps you see how the product has been performing in a single glance.
You can see the revenue contribution, refunds, customers who have bought the product, day-wise quantity sold, etc.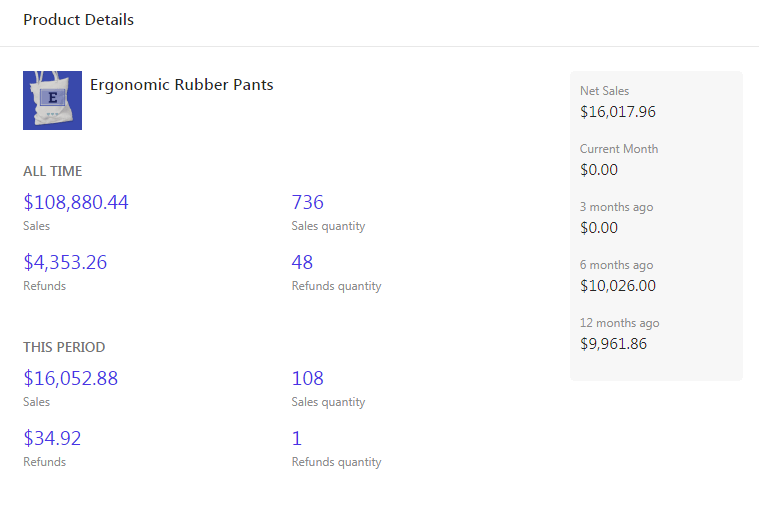 Product details
Over To You
Take a look at the Products Dashboard and comment below with your most favorite metric or report.