GA4 is not everyone's cup of tea. There are quite a lot of GA4 metrics that are crucial yet difficult to understand.
So what if I say you could get the most important KPIs for your Shopify stores at one place without learning GA4?
Let's find out.

Enhanced Shopify GA4 reports and data
If you are using Shopify, you can connect multiple Shopify stores to Putler and get detailed analytics on your sales, customers, products, transactions and more…
You can view both combined stores and individual store reports.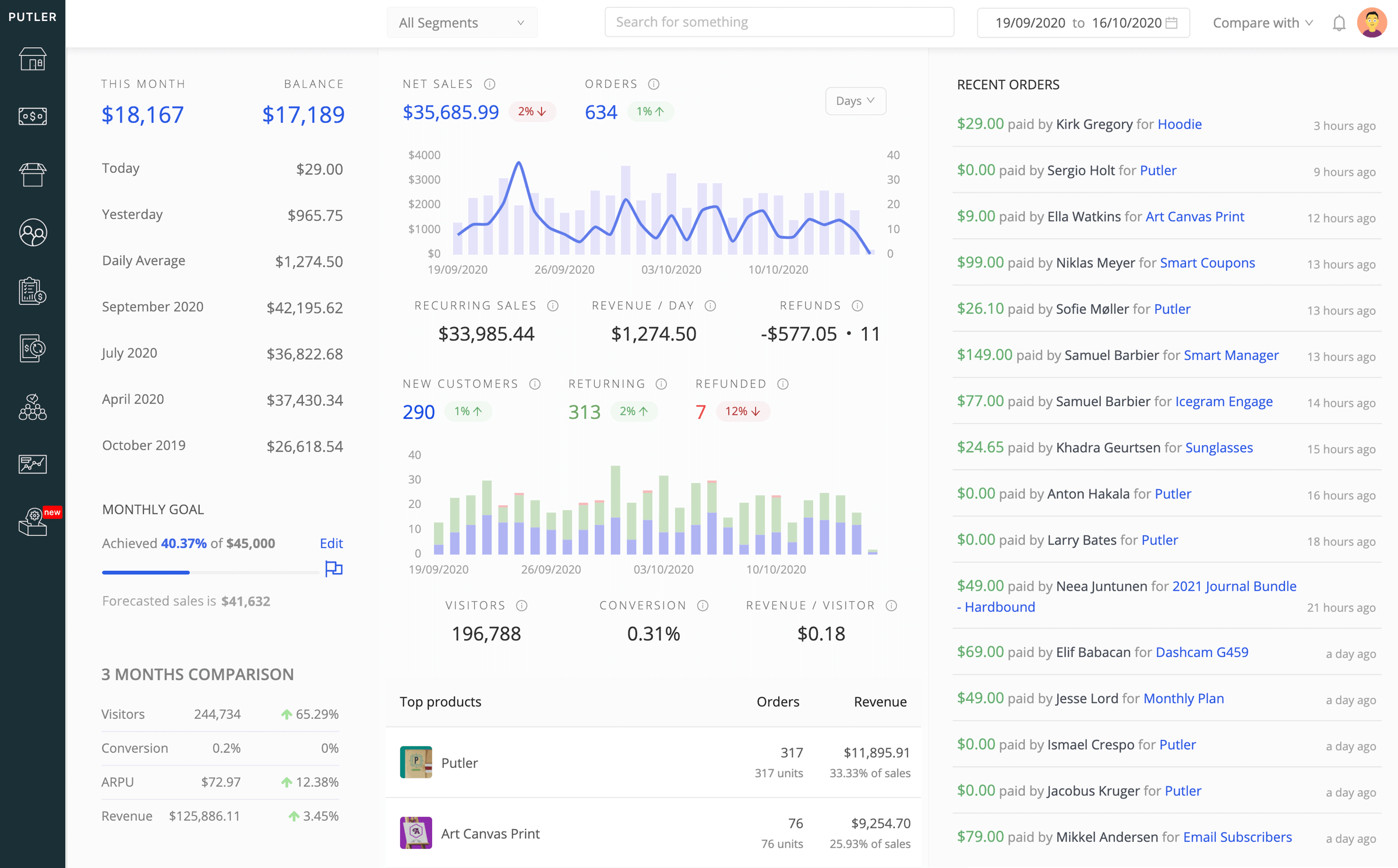 In addition, you can also connect your Google Analytics account to Putler and view the required visitor analytics for Shopify stores in your Audiences dashboard.
Top landing pages on your Shopify store
Bounce rate
Top search terms
Number of visitors from different countries
and many more…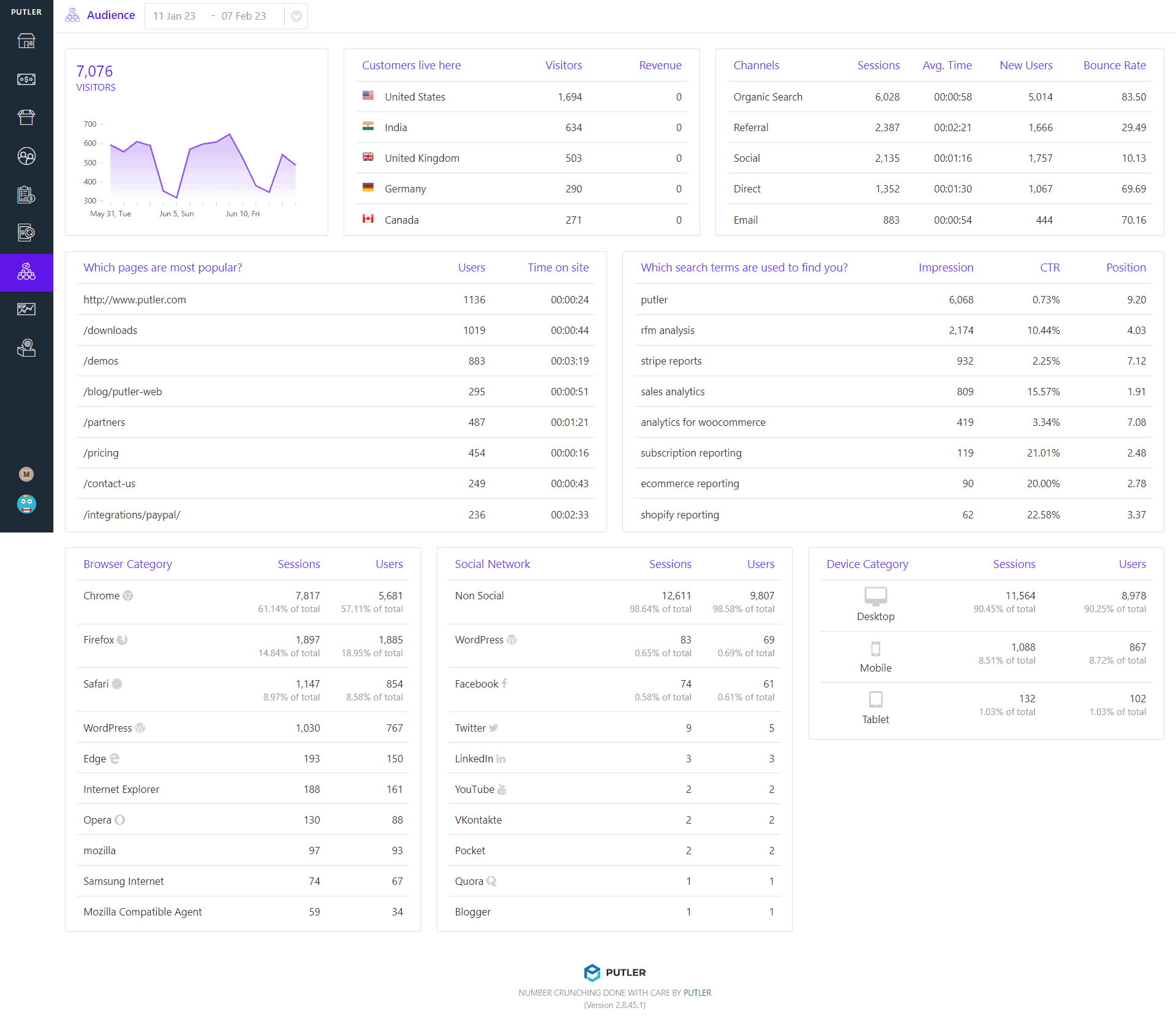 Now, this data you view in Putler is for Shopify stores connected to Universal Analytics.
Once you connect your Shopify and GA4 accounts to Putler, you can view all your important GA4 metrics in one place within Putler as shown above.
Even if you don't know GA4, analyzing your Shopify GA4 stats within Putler will help you identify what's working and what's not.
You also have the option to choose from GA4 or Universal Analytics to view their stats in your Putler dashboard.
To connect GA4 on Shopify, refer to the steps here.
Other advantages of using Putler for Shopify stores
Putler does not calculate extra transactions or fewer transactions thus giving you the exact sales count and other data.
Putler also tracks exact refunds.
Real-time transactions which you can see on the spot.
Accurately combine multiple Google Analytics accounts and view web analytics for them.
Subscription metrics like MRR, churn and LTV.
In-depth customer details and segments, product insights and more…
Final words
We have already made a lot of progress on Shopify GA4 integration for better reports in Putler and will soon push this benefit out to you.
For any questions, please drop your comments below.