If you are confused about WooCommerce versus Shopify, we won't blame you for that. Have a look at a few facts:
WooCommerce is used by more than 30 percent of online stores (4+ Billion) in the world, and Shopify sits beneath 500,000+ active Shopify stores while having 1 Billion merchants in 135+ countries.
Shopify POS is being used by 1M merchants and 25.8 million app downloads by businesses have already happened for Shopify. On the other hand, the list of WooCommerce plugins and themes is never-ending.
WooCommerce is in the core of 22% shops among the top 1 million e-commerce websites, and Shopify is currently the third-largest retailer in the US.
In short, the competition is indeed neck-to-neck; doesn't mean that you will remain confused, thinking 'Shopify or WooCommerce?' while starting your online store.

Shopify vs WooCommerce: Overview
This in-depth comparison is written from a perspective to help new sellers pick an eCommerce solution, i.e. WooCommerce or Shopify, for their upcoming online store.
After introducing you to both the platforms, we will explain the essential characters of the right eCommerce platform, features of Shopify and WooCommerce, their cost, supported payment options, Shopify WooCommerce integration, ease-of-use rating, pros, and cons.
What is WooCommerce?

WooCommerce is an open-source e-commerce plugin, developed by Automattic. With 5+ million installations, flexible nature, extreme ease-of-use, and cost-effectiveness, this eCommerce store development store is the first choice of many.
There are unlimited free and paid plugins/themes that are compatible with WooCommerce, making it a perfect choice for small businesses as well as enterprises.
Top brands like AeroPress, Weber, Good Dye Young, and All Blacks use WooCommerce for their online store (and not to forget 4+ million other sites!). You need to download this free plugin and add it to your existing/installed WordPress website in order to make it function.
What is Shopify?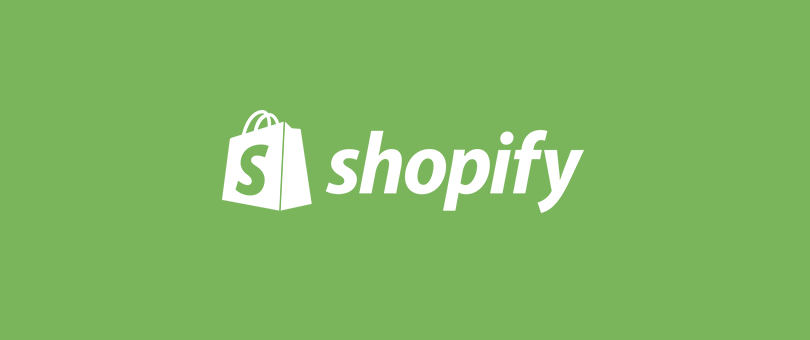 With the help of Shopify, one can easily start an online business and run it well. This eCommerce company provides the shop owners with all capabilities related to selling, marketing, store management, and so on.
This all-in-one e-commerce platform lets you accept payments, handle inventory operations, do label printing, and so on. Shopify POS (point-of-sale) solution is quite useful for retail businesses.
While using Shopify, hosting, shop security, backup management, and caching are not your headache. All its packages come with numerous features and free SSL certificates.
Shopify or WooCommerce: What to look for while choosing an eCommerce platform?
Before you choose one between Shopify Vs WooCommerce, read what a reliable eCommerce platform must provide to businesses:
All needed features specific to your business/industry (in your budget)
An Admin-friendly dashboard
Ease-of-use for end-users
Ability to add multiple payment methods and perform other essential integrations
Security
Scaling capability when the business grows
Branding capabilities
WooCommerce vs Shopify: How these platforms work for eCommerce business owners?
Shopify to WooCommerce or the eCommerce platform you finalize for your online business – each must have the traits listed in the previous section. Besides this, you might want dropshipping, delivery, taxation, inventory management, invoicing, and customization facilities for your online store too
Shopify Vs WooCommerce: Features
WooCommerce features:
Sell physical as well as digital products
A large number of free as well as premium WooCommerce compatible themes and plugins
Built-in blog, powered by WordPress
Create a shop home page, product description pages, policies pages, and more.
Classify your products in categories and add tags,
Product ratings and reviews
Enable free shipping
Customization to an extent beyond your actual needs
SEO-friendly
Has tax options
In-built sorting, searching, and filters options for your buyers
Product imports and exports
Built-in payment processing module
Shipping rate and options customization
WPML-supported (for multi-language stores)
Shopify Features:
Sell physical as well as digital products
Manage store through Mobile app
Multi-location stores
Free SSL Certificate
Add Gift cards, discounting, and voucher functionality
POS functionality and label-printing
Fraud analysis
Payment processing capabilities
Share Shopify products in social media
Cross-marketplace selling facility
Multiple staff accounts (store backend)
Around-the-clock support facility
Multi-language (up to 5)
Shopify Vs WooCommerce: Cost comparison
WooCommerce Cost: WooCommerce is a free plugin. However, running a fully-functional online store isn't actually free through it. There are payment processing commissions for installed gateways, hosting fees & domain prices that the shop owners have to pay. All premium plugins, businesses use to improve their user experience and store efficiency, come with an added cost too.
Shopify Cost: Shopify offers 3 plans for sellers, priced at $29, $79, and $299 respectively (See details). All have different feature sets and capabilities. Above this cost, you will have to pay commission for the received payments (charged by payment gateways/methods).

WooCommerce vs Shopify: Ease of use comparison
WooCommerce is a self-hosted platform while Shopify is fully-hosted.
This means Shopify doesn't need installation, managing data, backups, updates, security upgrades, compatibility-confirmation, etc. Store building can be done using its drag-n-drop interface.
On the other hand, WooCommerce needs you to have a little technical knowledge (or a developer) to start the online store.
As far as managing the store products and other store activities are concerned, WooCommerce and Shopify are both admin-friendly.
Your online stores for end-users can be more customized through WooCommerce. So, if you are investing enough, WooCommerce can offer a way better user experience to your buyer in comparison to Shopify.
Shopify and WooCommerce: Payment methods
Shopify lets you enable Credit cards, debit cards, and Popular-third party payment gateways (e.g. PayPal, Skrill, Stripe, etc.) payment.
WooCommerce supports credit cards, popular third-party payment gateways, debit cards, bank transfers, local gateways, and so on. Truth is, all kinds of payment methods can be enabled for WooCommerce through the available plugins.
In both cases, there will be added commission per transaction.
WooCommerce vs Shopify: Support options
Shopify provides 24/7 email, live chat, phone calls, and Twitter support.
WooCommerce has a big user community, amazingly-detailed documentation, FAQs, guides, plugin documents, and a support forum. But dedicated support for hosting or store is not immediately available.
Besides the above, you may also hire Shopify or WooCommerce support experts too. Hiring WooCommerce professionals is easier, faster, and cheaper as it is more widely used.
WooCommerce vs Shopify: Integrations
Shopify WooCommerce integration is incomparable. WooCommerce has the upper hand here. Though Shopify comes with a powerful API and multiple add-on options, it couldn't yet match the variety and cost of WooCommerce integrations, especially when your need is unique.
WooCommerce Vs Shopify: What's the Difference?
Shopify Vs WooCommerce cost for final implementation is less for Shopify if we talk about starting the business, while for WooCommerce when we talk about long-term.
Starting, running, adding features, and customizing the store as per your business is possible through WooCommerce as well as Shopify. However, WooCommerce customization and flexibility are unmatched.
For enabling a lot many payment options, local ones especially, WooCommerce will be suitable.
Shopify vs WooCommerce: Pros and Cons
Shopify pros:
Sellers can handle everything on their own
Inherently-secure
Cheap with all capabilities when you are starting a business
Shopify cons:
Limited store customization capabilities
Custom Shopify development charge is high
WooCommerce pros:
Very powerful when you make its best use and customize it well
Unlimited themes and plugins
You may give unique look to your store
Cheap for long-term
Rich in payment method options
WooCommerce cons:
Tough to customize on your own when you are weak in handling technicalities
Needs security and caching implementations by shop owner
Verdict: Which is better – Shopify or WooCommerce?
Shopify Vs WooCommerce results will be different for different businesses. As per your priorities and needs, the answer will differ. To comprehend what's best for you, the above information will help a lot.
The Final Word – WooCommerce or Shopify
WooCommerce and Shopify are indeed the pioneers in the eCommerce development industry, but online stores cannot grow through their user-friendliness and features. Inventory management, demand forecasting, digital marketing, educational content creation, and a lot of offline and online activities are required to become the top brand in any sector.
For this, your eCommerce platform must have advanced reporting capabilities. All the above aspects are directly or indirectly affected by the analytics & reporting process you utilize for your store. On this front, WooCommerce, as well as Shopify, don't support sellers and store owners.
But no worries; whichever platform you go for – Shopify or WooCommerce, Putler supports them both. Putler is one of the top analytics solution for both WooCommerce and Shopify. You may take Putler's trial, see if it is helpful and thereby decide whether you should keep it a part of your eCommerce progress strategy (be it Shopify or WooCommerce) or not.
Enhanced reporting for both Shopify, WooCommerce
As mentioned above, both WooCommerce and Shopify are great eCommerce platforms. They have pretty great reporting too. But inorder to grow your eCommerce business you need a reporting tool that provides you advanced and accurate metrics and growth insights.
Putler fills this requirement.
Our tool Putler is a multi-channel analytics tool that can provide advanced, in-depth reports and insights for both PayPal as well as Stripe. In fact, you can add multiple WooCommerce accounts, Shopify accounts to Putler.
To summarize, here are some advantages of using Putler for analyzing your WooCommerce, Shopify stores:
Faster and accurate reports
Quick CSV exports
In-depth products, orders, customer reports
Actionable growth insights
Saas metrics
Multi-account reporting in a single place
Faster intuitive search
Realtime reports