Every business is interested in growing. And inorder to measure their growth they need to measure various KPIs.
KPI is nothing but key performance indicators which are quantifiable measure of performance over time for a specific objective.
And KPI reporting is a management tool that facilitates the measurement, organization, and analysis of the most important business key performance indicators.
Keeping all this in mind, if you need to meet your organizational objectives? Then you need the proper measures in place. And a KPI report is a great place to start.
Let's dig deeper…
What is a KPI report?
A KPI Report is a tool that visualizes the Key Performance Indicators of a business. Companies use these reports to track progress against targets in order to improve performance. A KPI Report will typically contain a mixture of Charts, Graphs and Tabular information.
As businesses differ, the KPI report for every business varies. The most important step for a business is to figure out which are the crucial KPI they want to measure and then measure them correctly.
In this article, I will be providing a sample KPI report which is also commonly referred to as a KPI template or KPI measure template which describess every element you need to implement at your own organization.
But before we go that far, you first have to understand what is a KPI report? and why KPIs are critical to your company's success?
Why Are KPIs Important?
Every organization has objectives or high-level company goals. Key performance indicators (KPIs)—also called "strategic measures"—are both actions and tools of measurement used to monitor the progress toward achieving these goals.
So a KPI is a measurement device that helps you understand how your organization is doing in regard to its goals.
So why are KPIs important? Because they act as a proxy between your organization and the goals you're looking to achieve.
Types of KPI Reports
Depending on your business goals, you can set up various KPI reports. The most popular KPI report templates include:
Growth reports
Financial reports
Marketing reports
Sales reports
Management reports
SaaS reports
Before we dive into each, its important to understand the goal of your KPI reporting – why do you need to track all those specific KPIs? The best practice is to monitor only the metrics that are easily measured, informative, and actionable (meaning that you can improve the numbers by taking a specific action).
The advantages of KPI reports are:
Important metrics are accessible in a few clicks
Automated real-time updates on the performance
Tracking project & sales performance
Beautifully visualised data is easily understood
Actionable metrics help to make the right decisions
KPI examples
Now, to illustrate the power of such Kpi reporting, here are 6 KPI examples that are specific to 3 of the most critical areas of business: financial, management, and sales.
Growth reports
For small businesses and startups, it's highly important to be aware of growth and customer retention.
KPIs used:
Customer Lifetime Value
Monthly Recurring Revenue (MRR)
Account Retention
Net MRR
Account Expansion
Marketing reports
Businesses put in tons of effort to improve their marketing. So tracking their marketing activities is very important. These KPIs help measure marketing success. These are usually monitored by the marketing team, digital marketers, website analysts.
KPIs used:
Website Traffic
Social Media Engagement
Campaign ROI
Time on Site
New Leads / Month
Financial reports
Financial KPI reports tell you about the financial standing of any company. They are usually monitored by the company's accounting team and the CEO.
KPIs used:
Net Profit Margin
Operating Cash Flow
Burn Rate
Working Capital
Monthly Net Revenue
Sales reports
This KPI example offers an ideal overview of the progress of your sales department, drilling down on sales KPIs such as sales growth, sales targets, ARPU, CAC, and CLV.
This key performance indicator report empowers sales managers to take a full snapshot of their sales operations without losing any data, enabling them to create an extensive sales report.
Here it's possible to take an overall glance at your sales performance or analyze specific pockets of information to your advantage, increasing metrics like customer lifetime value and average revenue per unit as a result.
KPIs Used:
Sales Growth
ARPU
Lead to opportunity ratio
Opportunity to win ratio
Lead Conversion Rate
Management reports
This management-centric KPI dashboard focuses specifically on total revenues in addition to customer-based revenues while providing vital insights that will help you set informed sales targets for your organization.
These management reports are useful to anyone who is in a managerial position in order to access the health of their business.
KPIs used:
Customer acquisition costs
Customer lifetime value
Sales target
SaaS reports
The 3 most critical areas relevant to any SaaS-based organization is– customers, recurring revenue, and costs.
Saas businesses wish to track metrics like churn rates, lifetime values, MRR, ARPU etc. These reports give them a clear view of how their SaaS business is performing and what areas need to be improved.
KPIs Used:
What are the best KPI reporting tools?
There are many KPI reporting tools available in the market. But since organizations differ, their goals and objectives differ too. So the best KPI reporting tool might differ based on the need of the organization.
Some of the best kpi reporting tools you could look at are:
Putler
Geckoboard
Klipfolio
Grow
SimpleKPI
Smartsheet
Each of these tools provide an array of KPIs and are also easy to setup.
But since KPI reporting is important for all departments of any business, it's essential to evaluate which of these tools will be most beneficial to you and to your entire team.
But before that, let's define which KPI reports are important for your business and later evaluate the tools that provide it.
How do I prepare a KPI report specific for my business needs?
Now that we've established why KPI reports are valuable, let's explore how to go about actually creating your own KPI report to fulfill the needs of your organization.
Step 1: Decide on the scope of your KPI report
The first step in the process of creating a good KPI report is to be very specific about what you're trying to represent.
Step 2: Select your KPI reporting style
There are several ways that you could go about presenting your KPI report. Here are two KPI examples of the most popular formats for KPI reports:
Option 1: Dashboard style
Option 2: Table / Snapshot Style
Step 3: Select the KPIs to include in your KPI report
The last part is to jot down the KPIs you want in your KPI report. If you're struggling to come up with what KPIs you want to track in general, take a look at our KPI examples for different departments.
If you are still on the fence and need more guidance, take a look at the tool mentioned below. It's a tool that covers the most important key performance indicators necessary for every online business.
All-in-one KPI reporting tool for your business
Now that we know the importance of KPIs and why its important to track them, lets talk about how to track all the important KPIs in a single tool.
Putler is a KPI reporting tool that helps track all the important business KPIs in a single place. So instead of using multiple tools and sharing access to each within your team, Putler helps you save time, lessen confusion and track all the important metrics for your entire business.
Key Performance Indicators you can easily track in Putler
Putler has around 153+ metrics across verticals like products, sales, customers, website traffic, SaaS and lot more. But to give you a quick snapshot, here are some of the most important business Kpis you can track within Putler.
Sales KPIs
Sales is the most important aspect for any business. So measuring sales is very critical. Putler provides multiple KPIs which makes measuring sales simple and easy for the entire team.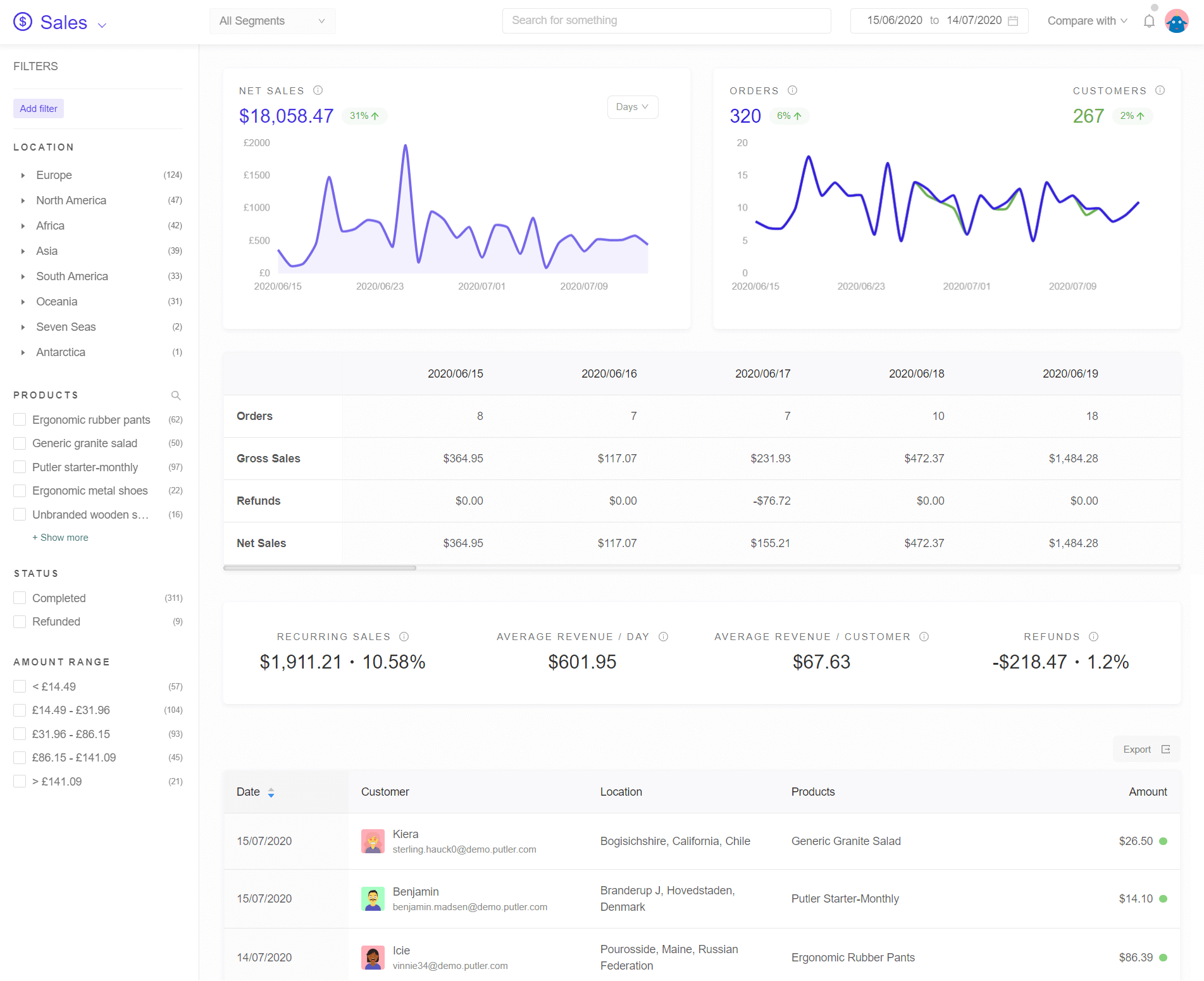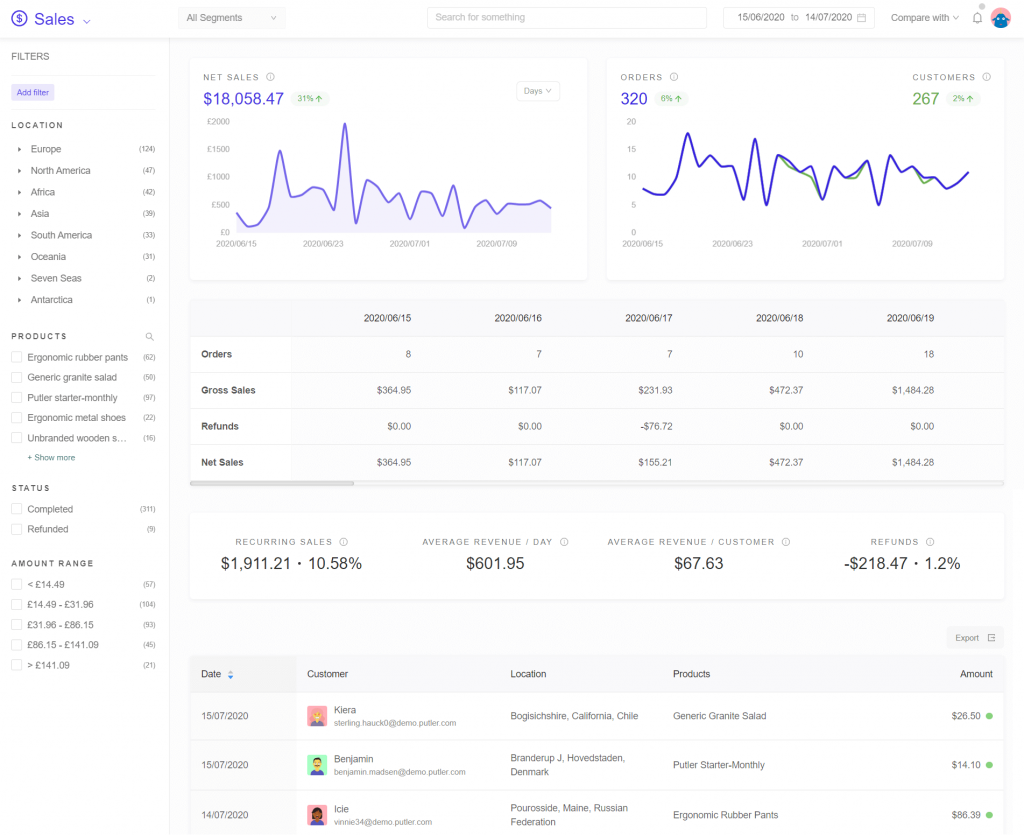 Sales KPIs tracked in Putler:
Net Sales
Gross Sales
Average Sales
Recurring Sales
Forecasted Sales
Sales heatmap
Product KPIs
Putler also provides metrics to measure the performance your products. Some of the key metrics related to products provided in Putler are: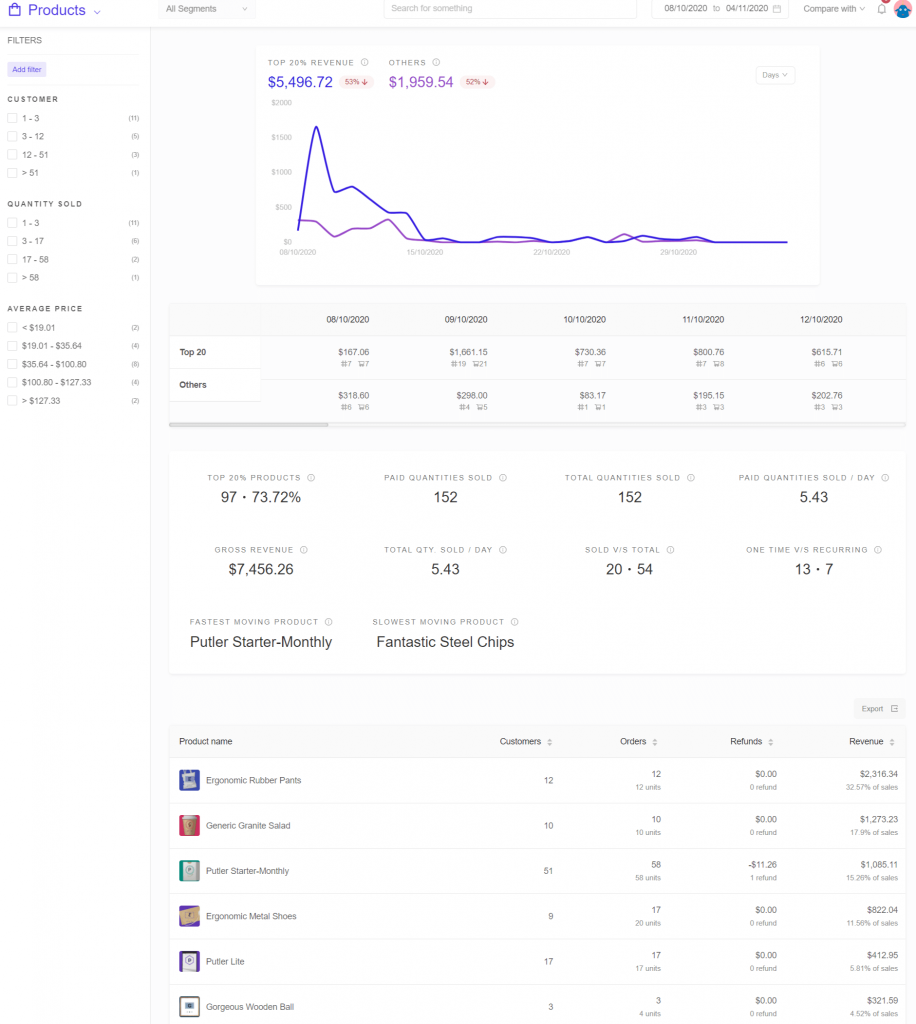 Product leaderboard
Top 20% product contribution
Fastest moving product
Slowest moving product
Product trending up
Product falling down
Product frequently bought together
Customer KPIs
Similar to products and sales, Putler provides key metrics related to customers as well.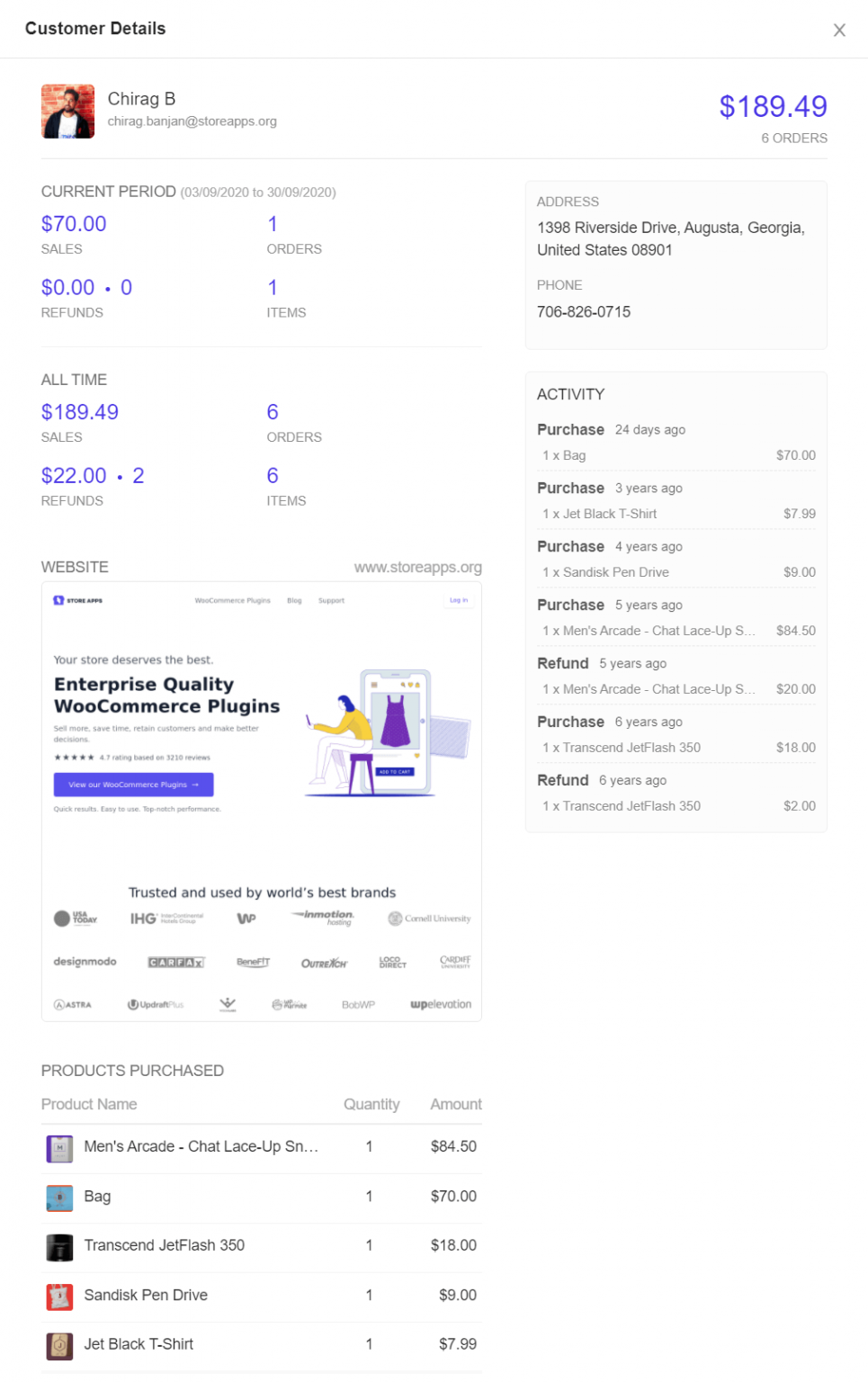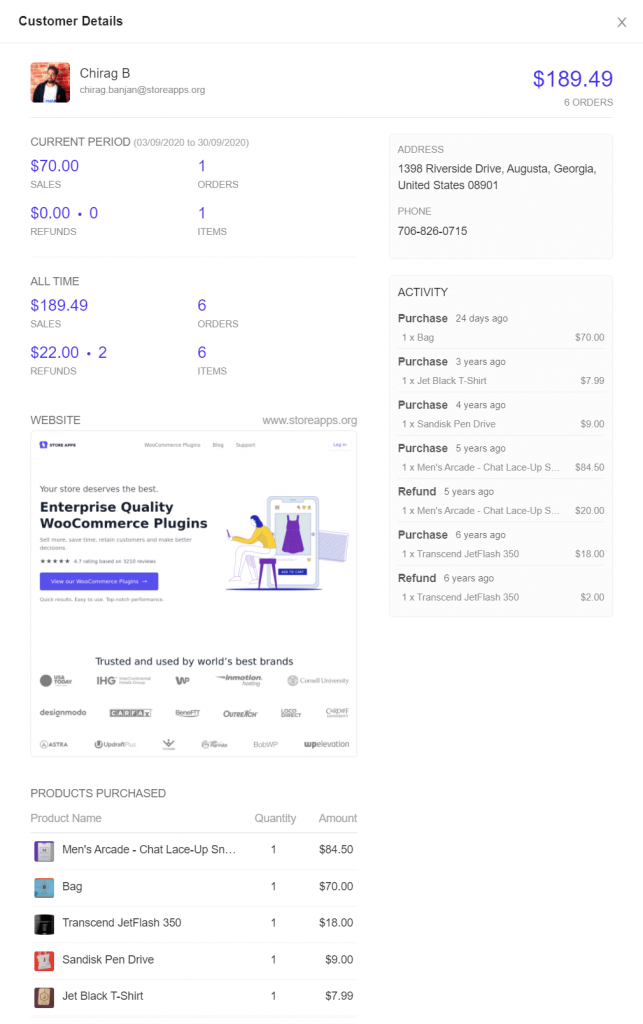 Average LTV
Order/customer
Revenue/customer
Refunded
Top 20% customer contribution
Purchase history
Customer segment
New, Returning, Lost
SaaS KPIs
Unlike other reporting tools, Putler handles both SaaS as well as non SaaS businesses. Putler provides important SaaS metrics which help measure the performance of the Saas businesses.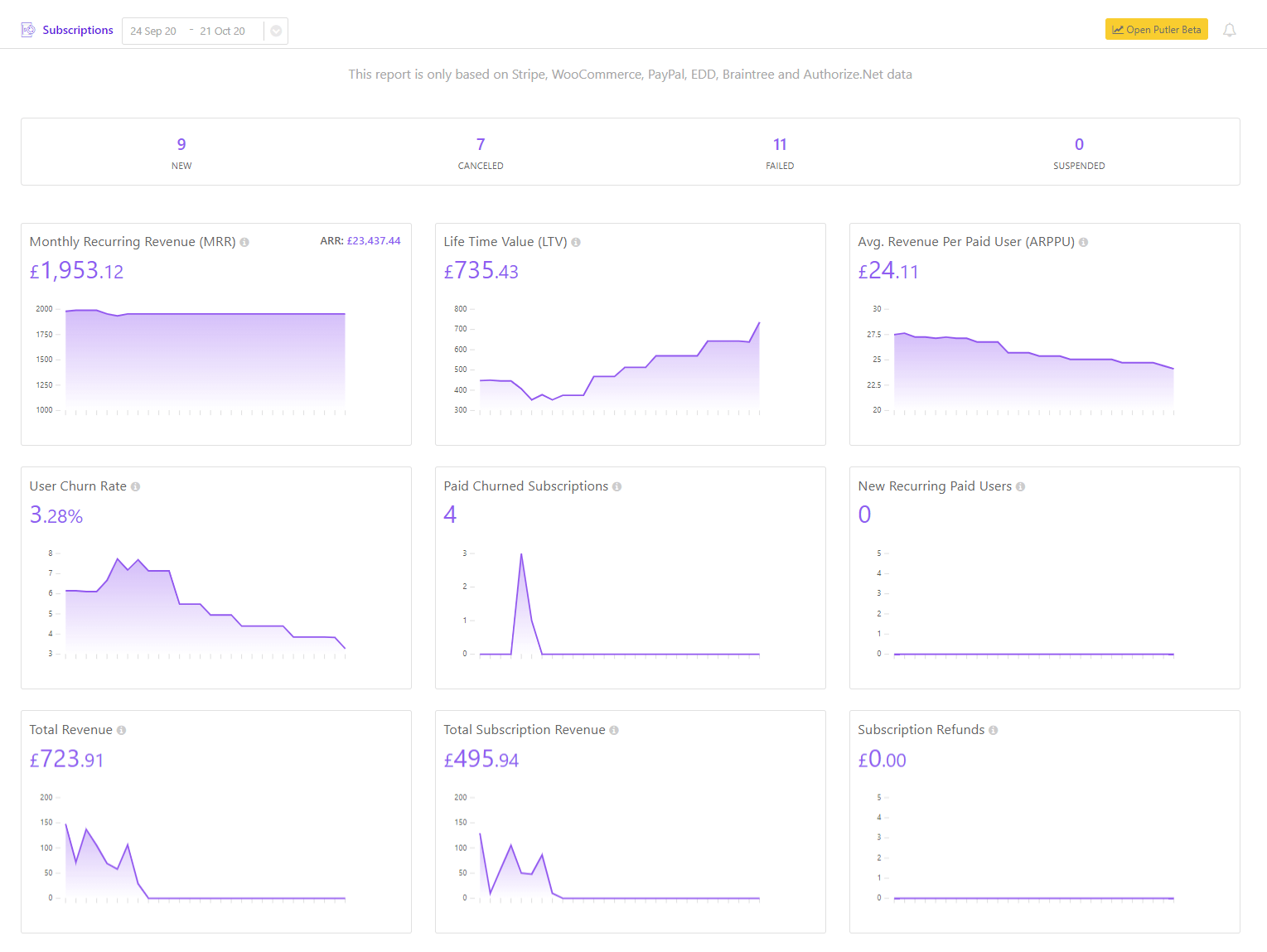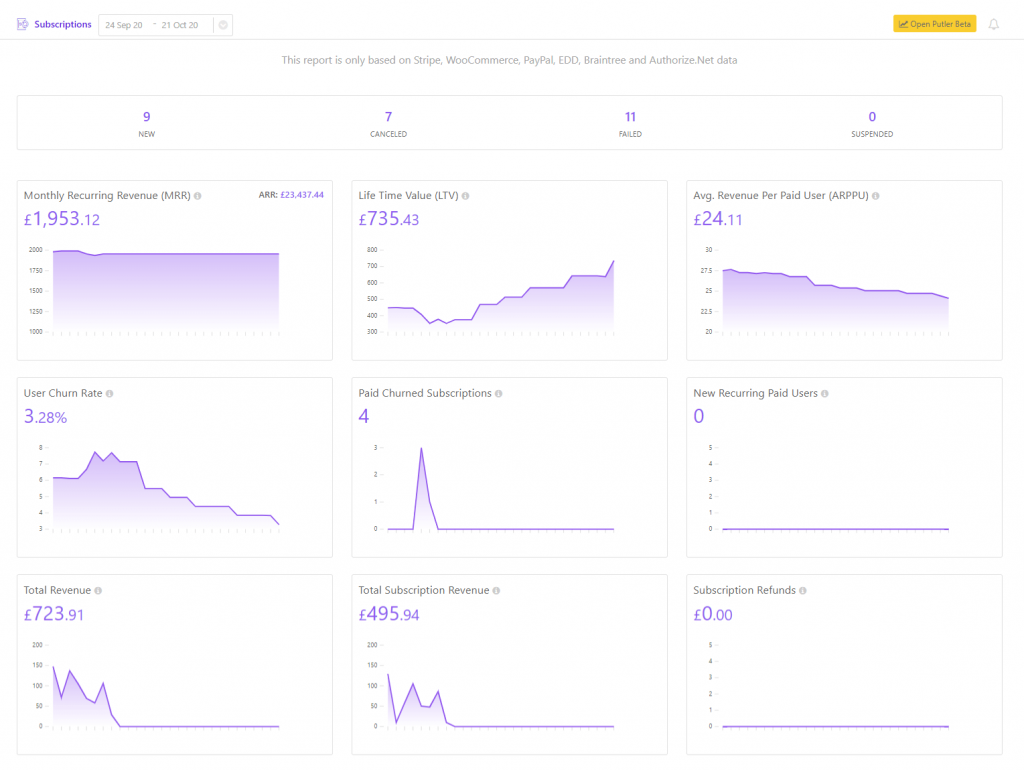 MRR
ARPU
Churn
CLV
Subscription refunds
Trials
Upgrades
Downgrades
Website KPIs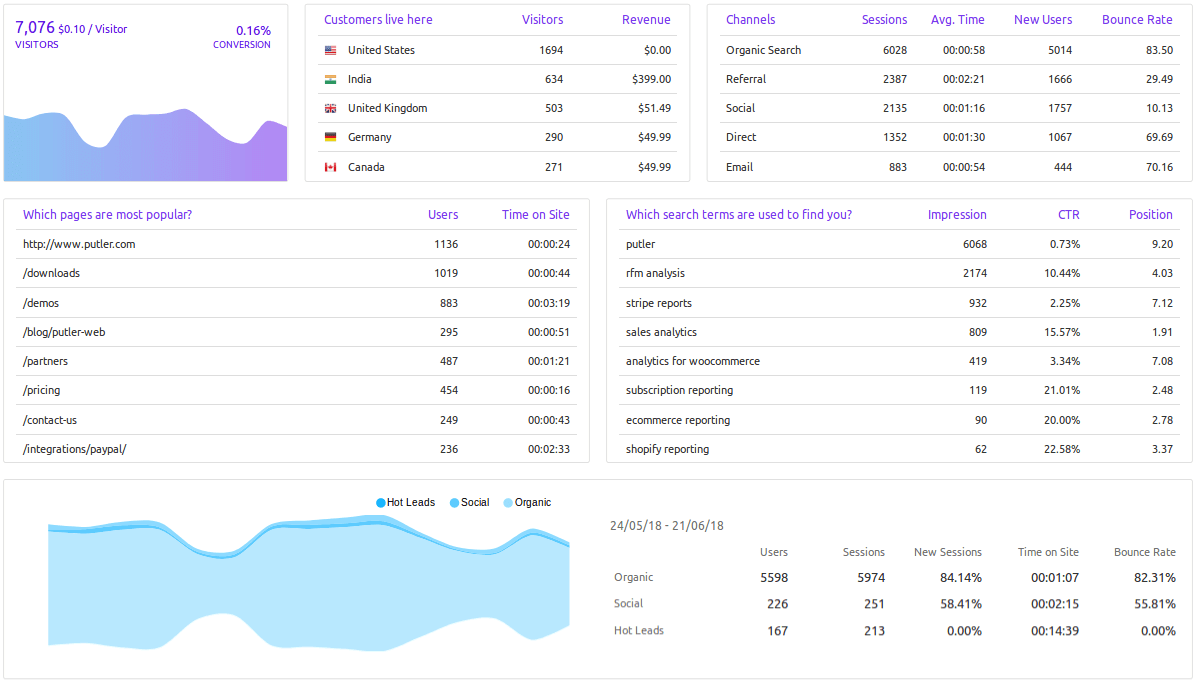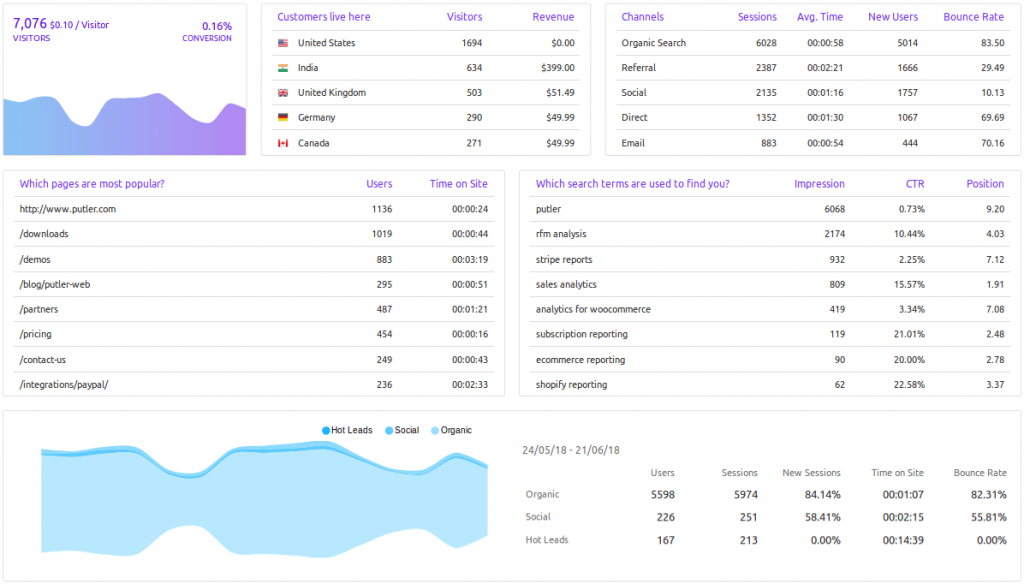 Putler integrates with Google Analytics and pulls in all the important website metrics like-
Visitor metrics
Conversion metrics
Google Ads metrics
Search keywords
Channel metrics
Our final word
A KPI is associated with the core goals of your organization. It requires an understanding of your business and its objectives and the ability to turn those objectives into measurable goals. As business goals differ, the tools to measure these goals also might differ. But if you wish to stick to just one tool for measuring all your KPI's, Putler is a great option. It covers most of the most important business KPI's, it can easily be shared across teams, it is easy to understand and use and takes minimal time to setup.