Want to know which eCommerce platform in BigCommerce Vs Shopify will be right for you? This comparison is going to be the perfect place to figure out the same. Read ahead.
BigCommerce Overview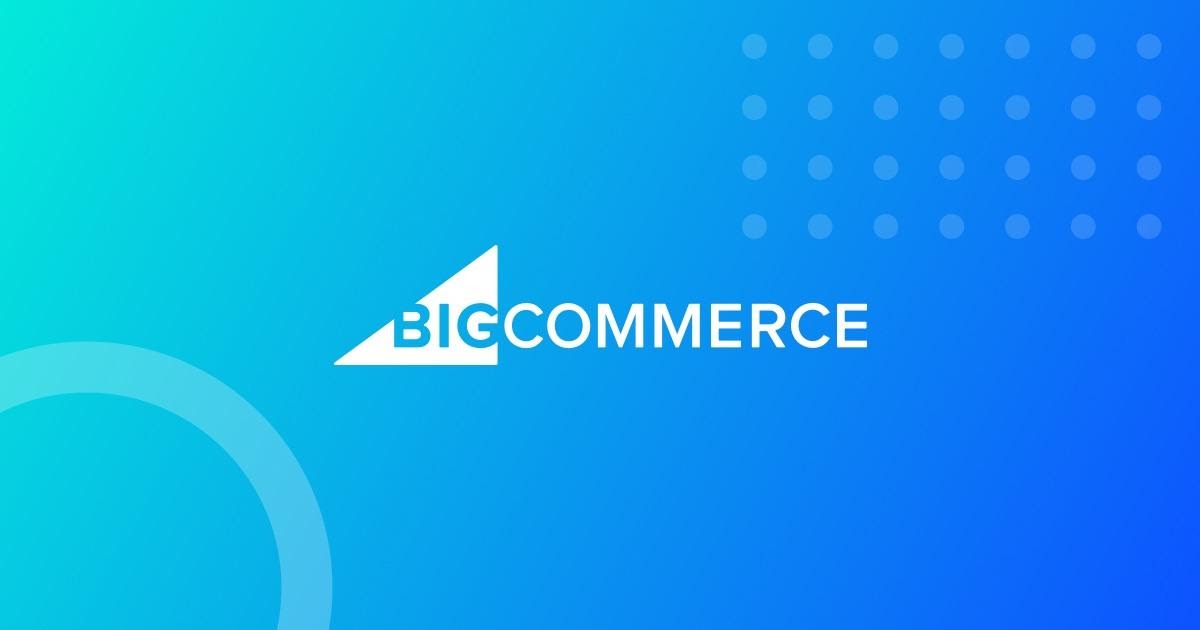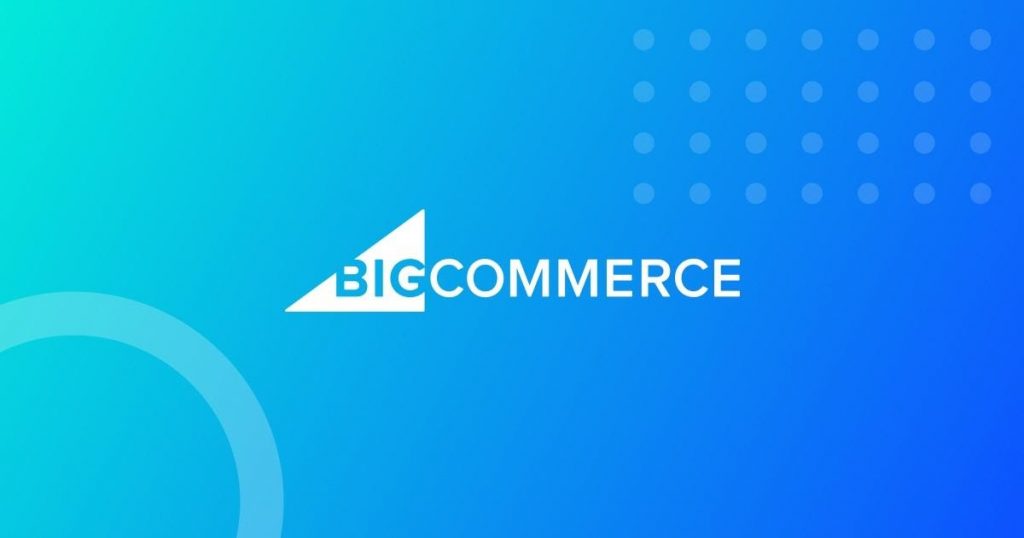 BigCommerce is an eCommerce platform that helps business owners and entrepreneurs to build their own store and sell products online. It is built with advanced technologies and comes with powerful features like built-in professional web hosting services, payment integration, marketing tools, and security features that you will need for crafting your store.
BigCommerce is Software as a Service (SaaS) which means you don't buy the software but pay a monthly fee for using it. More than 80,000+ stores are currently powered by BigCommerce and some of the major users include Toyota, Skull Candy, and many more.
Shopify Overview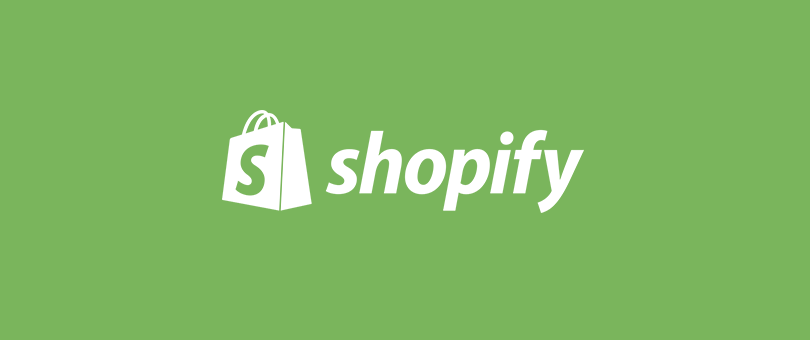 Like BigCommerce, Shopify is also an eCommerce platform that facilitates businesses to develop their online store and start selling and shipping the products to the customers.
Shopify is very famous for its low startup cost and easy-to-use interfaces. Right from startups to bigger enterprises are benefiting from using Shopify as there are numerous integrations that can be made to this software which helps in your business growth.
This SaaS application provides businesses with an admin panel where you can store data, delete add products, and process orders.
How Fast Can You Build a Store Using BigCommerce and Shopify?
Creating your first store using BigCommerce is quite easy. The minimum amount of time to build your store is close to 20 minutes and can go up to 2 hours depending upon the customization.
The time taken from start to finish on Shopify is 20-30 minutes which includes creating your store, adding products, and hitting the go-live button.
The minimum time taken to build an online store with zero or less customization in both BigCommerce and Shopify is the same. If we compare customization features, Shopify gives you more privileges.
BigCommerce and Shopify Performance test Results
The most vital parameter to check for any eCommerce platform is its loading time. The average loading time for an eCommerce store powered by Shopify is 1.3 seconds and that with BigCommerce is 2.2 seconds.
Shopify Vs BigCommerce Features – Similarities
Both Shopify and BigCommerce come with the most advanced features that an eCommerce platform that you would expect to have. While comparing the features between these two platforms, both platforms will provide you with:
1. Unlimited products can be added and orders can be placed.
2. Unlimited bandwidth and unlimited disk space (No limit on the traffic to your store)
3. 24/7 live chat and phone support
4. Shopping cart facility and fully-featured online store.
5. Drag and drop functionalities to add to your store.
6. Multiple online gateways with shipping integration
7. Integrate SEO tools with your store and site audit reports.
BigCommerce Vs Shopify: The Difference
The list of similarities is enormous that you can find in both Shopify and BigCommerce. The most noticeable difference is Shopify is easier to use and has many built-in tools whereas BigCommerce is also powered with many features but requires some technical knowledge to properly utilize them.
Payment Options and Transaction fees: BigCommerce Vs Shopify
Shopify does not charge any amount if your store is powered by Shopify payments. When you integrate an external gateway like PayPal to your store, Shopify charges a 2% fee per transaction for the Basic Shopify plan,1% fee for the Shopify plan, and 0.5% for the advanced Shopify plan.
On the other hand, BigCommerce does not charge any transaction fee for integrating external gateways.
Shopify versus BigCommerce: Pros and Cons
Shopify pros:
Shopify has unique theme options and has thousands of tools to choose from.
Management of your store is easy with Shopify's dashboard
Shopify cons:
Limited payment options; it relies more on third-party apps for payment integrations and the charges transaction fee for third party payment options
For changing a theme the entire store has to be reformatted.
BigCommerce pros:
It has a large number of features with no need for external installations
No transaction fee for its party payment applications.
BigCommerce Cons:
There is not much variation between various themes
Optimization of features is less as compared to Shopify
Shopify versus BigCommerce: Marketing tools
BigCommerce Plans include:
1. Creating custom discount codes
2. Automated site maps and customizable URLs, title tags, and metadata for SEO
3. Professional reporting tools for analysis
Shopify Plan Includes:
1. Generating custom coupon codes for shoppers
2. Analytics for products performance and finance summaries
3. SEO features like customizable URLs, title tags, and meta-tags.
While these marketing tools can uncover the basic functionality for you, having a good multi-channel ecommerce tool is still needed to have better insights and improved sales. For instance, Putler Integration for Shopify could have wonderful results.
Shopify Vs BigCommerce – Design
Both Shopify and BigCommerce offer very few themes in their free version, 9 from Shopify and 12 from BigCommerce. Shopify offers over 60 themes on their paid plans and BigCommerce offers 140+ themes. Although BigCommerce offers more themes they are slight changes of versions from one other.
Between Shopify Vs BigCommerce, Shopify offers more uniqueness and attractive designs than BigCommerce but BigCommerce allows for a lot of customization.
Shopify Vs BigCommerce – Check out
Both these eCommerce platforms provide an easy checkout process, but BigCommerce provides a single page checkout which is not available in Shopify. This can be integrated with Shopify using a third-party app.
BigCommerce Vs Shopify: Plugins and Integrations
Both Shopify and BigCommerce have their marketplace from where you can install plugins and add customized features to your stores. Shopify and BigCommerce provide APIs for easy integration with your stores. Payment gateways, shipping services, analytics tools and more can be added for Shopify BigCommerce, both.
Tip: Integrate Putler to BigCommerce to gather super-insightful analytics reports for your eCommerce business.
Shopify Vs BigCommerce – Point of Sale
Shopify and BigCommerce offer POS, but Shopify offers a better point of sale as it allows you to manage inventory from the application even when in-person sales take place. For BigCommerce you can download using a third-party app and integrate it with your store for POS.
Shopify Vs BigCommerce – Multi-Currency Support
Shopify or BigCommerce, you can start doing international business with both, as they support transactions in multiple currencies. Shopify provides payment options with 130+ currencies and BigCommerce with 100+ currencies.
Shopify Vs BigCommerce – Fulfillment
Shopify has a built-in fulfillment feature whereas BigCommerce integrates with nearly two dozen third-party fulfillment services as they don't have one of their own. Shopify charges based upon the square foot of place taken and also notifies when the inventory is running low.
Shopify Vs BigCommerce – Dropshipping
If you are looking to start dropshipping, Shopify is the best choice as you can integrate your store with Oberlo, Ali Express, or any dropshipping app with ease. BigCommerce allows dropping shipping but you need to download an application to do it.
Head to Head – Ease of use
Both Shopify and BigCommerce are one of the leading eCommerce platforms and provide lots of features to allow businesses to build their online stores. Although BigCommerce offers a lot more features to customize the store, Shopify has better ease of use as it is simpler for beginners to add products and set up their store. The choice entirely depends upon the preferences and application you are looking at.
What's The Better Website Builder for Selling Online?
Shopify
BigCommerce
Build Time
Around 20 minutes to 2 hours + Customization
Around 20 minutes to 2 hours + Customization
SEO
Customizable URLs, title tags, and meta-tags
Customizable URLs, title tags, and meta-tags
Customer Support
24/7 Live chat, phone support and a vast knowledge base that is accessible from the user dashboard.
24/7 live chat, phone support and limited knowledge base that requires manual searching.
Security
free SSL certificate
free SSL certificate
Pricing
Basic Shopify: $29/month
Shopify: $79/month
Advanced Shopify: $299/month
Shopify Plus: Custom pricing for enterprise-level customers.
Standard: $29.95/month
Plus: $79.95/month
Pro: $299.95/month
Enterprise: Custom
Other Alternatives to BigCommerce and Shopify
Some of the other alternatives to BigCommerece and Shopify are:
1. WooCommerce
2. Wix
3. Volusion
4. Magento
5. LemonStand
6. 3dCart
7. BigCartel
Apart from these, there are many eCommerce platforms such as PinnacleCart, Shift4Shop, Simvoly, and more too.
Which is better BigCommerce or Shopify?
This BigCommerce and Shopify comparison article will be incomplete if we didn't tell you the winner of the battle. So, here is our take:
One biggest advantage of Shopify is that the basic plan is very much affordable for small businesses and the major advantage of BigCommerce is that there is no transaction fee for third-party payment integrations.
Conclusion
Whether you are choosing between BigCommerce or Shopify/ migrating from BigCommerce to Shopify or Shopfiy to BigCommerce, both these platforms have attractive themes and templates, easy-to-use tools, and multiple other options to customize the store. Much of the decision lies on what your individual preferences and the objective behind building the store. Whichever you finalize, make sure to enable a reliable eCommerce analytics tool so that you could ensure your business's growth.
Additional resources