WooCommerce export orders is a critical feature that is used by every WooCommerce store owner. Sadly, this feature is not available in the core WooCommerce.
Core WooCommerce only allows you to export products.
So in order to export orders/customers/coupons from your WooCommerce store you need to download a plugin that cost around $79 ( for a single site).
You can read more about how this plugin works here.
The Big Question
Are you okay spending $79 per site just for the export functionality?
I (and you should too) personally feel it's silly!
However, since export is a must have functionality for every WooCommerce store, you might feel pressured into buying the $79 per site option.
But STOP, DON'T. What if…you spend the same $79 and get all this –
Export functionality for seven sites (Pay $29 if you need it for just one/two site)
Plus get other features like multistore reporting, customer segmentation, forecasting, email sending, customer profiling, refund, subscription management, goal tracker etc.
In this article, I will provide you a feature-packed option for exporting WooCommerce orders.
Keep reading….
The Cost Effective Solution for WooCommerce Export Orders – Putler
Putler, the all-in-one reporting app for WooCommerce is a one-stop solution for exports.
As described above, it provides not just WooCommerce order exports but tons of valuable features that you can use for growing your WooCommerce store.
In a nutshell, once you connect your single store or multiple stores to Putler, you get this:
Export feature – Products, Sales, Transactions, Customers (Interesting filters too!)
Consolidated reports
Multi-store reporting
Segmentation
Forecasting
Goal tracking
Performance comparison
Filters and segments
Customer Profiling
But in this article, I will expand on the various ways you can filter and export WooCommerce orders using Putler.
8 Cool Ways You Can Export Orders From Your WooCommerce Store
Once you have connected your WooCommerce store (s) to Putler. Putler will allow you to export WooCommerce orders within seconds. Here are the steps:
1. Go to the Sales Dashboard
2. Select the date range you want to export orders for
3. Select the filter you want to extract the orders for
4. Export as CSV
WooCommerce export order filters provided within Putler
1. Export Woocommerce orders by date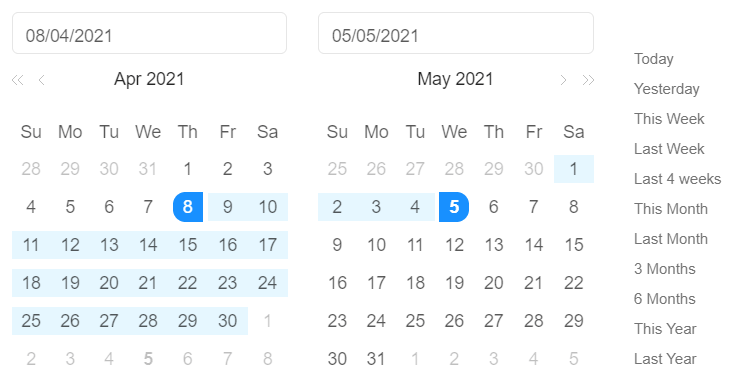 This is the most basic filter. Every store owner would want to export orders from their WooCommerce store for a specific period; say – a month/ year/ a week. Using Putler you can either choose a predefined period or export WooCommerce orders for any custom date range within seconds.
Actionable tip: The generated CSV can be used for accounting purposes, inventory planning, analysis and a lot more.
2. Filter Woocommerce orders by product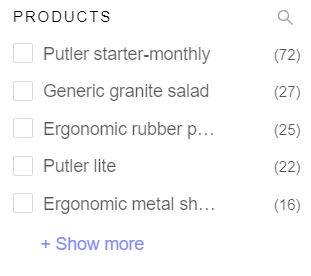 Using this filter, you can export WooCommerce orders by product on the Sales and Transaction dashboard. Putler will list all the products on your store below the Product facet, so you can choose whichever product you want to export the orders for. You can also choose multiple products at one time, Putler will filter orders for all the selected products and display it within the dashboard. You can then export.
Actionable tip: Exporting orders by products can help you check the popularity of your products, plan inventory better.
3. Filter woocommerce orders by country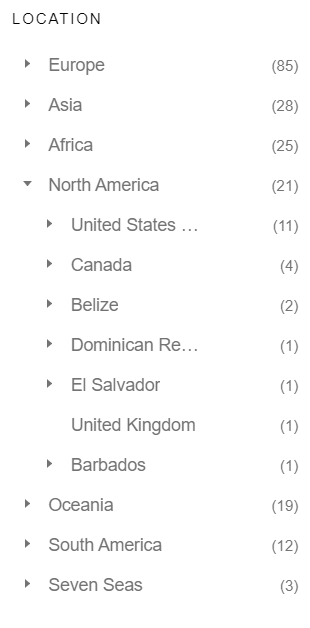 Again, this filter is available on the Sales, Transaction dashboard within Putler. With Putler you can not only export WooCommerce orders by country but you can export WooCommerce orders by continent/state/county. Simply select one location or multiple locations and Putler will pull in all the orders of the customers that were from the selected location.
Actionable tip: Exporting orders by country can help you send out targeted emails, festive offers and lot more.
4. Export woocommerce orders by payment method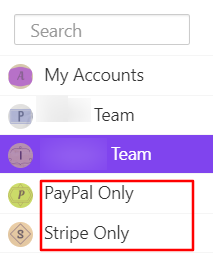 Putler allows you to filter WooCommerce orders by payment method as well. Here is a full fledged article explaining how you can export WooCommerce orders by payment method.
Actionable tip: Exporting WooCommerce orders by payment method can help you decide which payment gateway gets more clients, calculate fees, segregate orders etc.
5. Export WooCommerce orders by status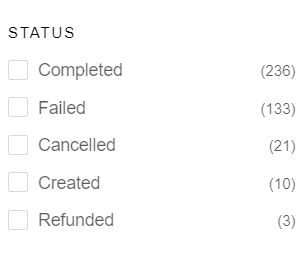 Using Putler, you can filter WooCommerce orders by status in the Transaction dashboard. You can select any status (Completed, Failed, Canceled, Pending, Created, Refunded) you wish to and export a CSV of all the orders that have that status in the selected date range.
Actionable tip: Once you export orders by status you can then reach out to these customers and send them targeted emails based on their recent activity on your site. For instance: If the status is refunded, email them for feedback.
6. Export orders by email


At times, a store owner might want to export orders for a particular email id. Right? It is one use case that might happen on a day to day basis. Using Putler, you can easily filter orders based on email ids too.
7. Export orders by name


Similar to email ids, you can also export WooCommerce orders by name. Simply search for the name of the customer and Putler will show you all the orders placed by that customer in a list. You can then export these WooCommerce orders.
8. Export orders by attribute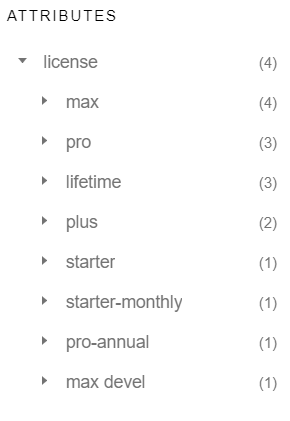 This type of WooCommerce order export is beneficial for stores that have variation products. They need to track how many orders of a particular variation were placed in a particular period. Putler's Attribute facet makes filtering and exporting such orders a piece of cake.
Actionable tip: Exporting attributes gives you clarity on which variation is performing better and which isn't. You can then take proactive inventory decisions based on the performance.
Try these out
So those were 8 ways you can start exporting orders from your WooCommerce store. If you think I missed something, feel free to drop a comment. I'd be happy to add it to the article.
Also if you have any questions with regards to WooCommerce orders exports, shoot me an email.
If you plan on trying out Putler, sign up for our 14 day free trial. Happy exporting!