Unlike other traditional shops, an online Etsy shop demands a set of digital parameters that you must keep an eye on to achieve tremendous success with your online store. Say it's the shop's digital performance, the number of visitors your shop gets, bounce rate, conversion rate, and more.
So, in order to track all these key parameters and work on improving your Etsy shop's performance, setting up Etsy Google Analytics is one of the most effective ways to get the most out of your business.
Don't wait any longer! Learn how to add Google Analytics to Etsy shop in this article, but before we begin, let's first understand what it is.
What is Google Analytics and how does it benefit your Etsy shop?
In the digital age, understanding your online customers is crucial for the success of your Etsy shop. That's where Google Analytics comes in. It's a powerful tool that gives you insights into your shop's performance and user behavior.
Here's why Google Analytics with your Etsy shop is a game-changer.
Comprehensive data collection
Google Analytics tracks metrics and collects valuable data about your shop. You'll know visitor numbers, sources, and shop navigation. This information helps you understand your audience better and make informed decisions to improve your shop.
Enhanced Shop Performance
By analyzing data from Google Analytics, you can identify what attracts visitors, popular products, and drop-off points. Besides, you can also optimize design, placement, and user experience for more engagement, lower bounce rates, and higher conversions.
Know your audience
Google Analytics reveals visitor demographics like age, gender, and location. Tailor marketing and products accordingly. Customize promotions for specific regions with high visitor numbers.
Track eCommerce performance
As an Etsy shop owner, tracking your products and sales is vital. Google Analytics helps you monitor revenue, conversion rates, and average order value. Identify top-performing products and effective marketing channels. Optimize strategies based on data.
Set and measure goals
Google Analytics lets you define goals, like newsletter sign-ups or completed purchases, and measure marketing success, and overall performance. Allocate resources wisely for maximum impact.
Integrating Google Analytics with your Etsy shop unlocks a world of data-driven decision-making. By leveraging its comprehensive insights, you can optimize your shop's performance, understand your customers better, and drive growth.
Why do you need Etsy Google Analytics integration?
"Real-time" can be an excellent source for your business development. Especially on digital platforms, it helps you to make successive strategies.
But how do you find this real-time data that permits you to know the ins and out of your Etsy shop online?
Yes, here's where Etsy google analytics integration comes into the picture. With the simple Google Analytics Etsy integration, you can find useful insights that can help you with improving marketing strategies, upgrading products, or scaling your Etsy business.
Now without further delay, let's hop on to the article and learn how to add Google Analytics to Etsy shop
How to add Google Analytics to Etsy shop?
To connect your Google Analytics account with your Etsy shop, you first need to have a Google account. If you do not have an account, click here to learn how to create one.
If you already have one, here are the instructions for setting up Google Analytics for your Etsy shop.
Step 1: Go to https://analytics.google.com/ and log in to your Google account. Once you are on the Google Analytics Dashboard, it's time to set up your account.
Step 2: Click on the Start Measuring button. If you already have a google analytics account, all you have to do is click on the Create Property icon.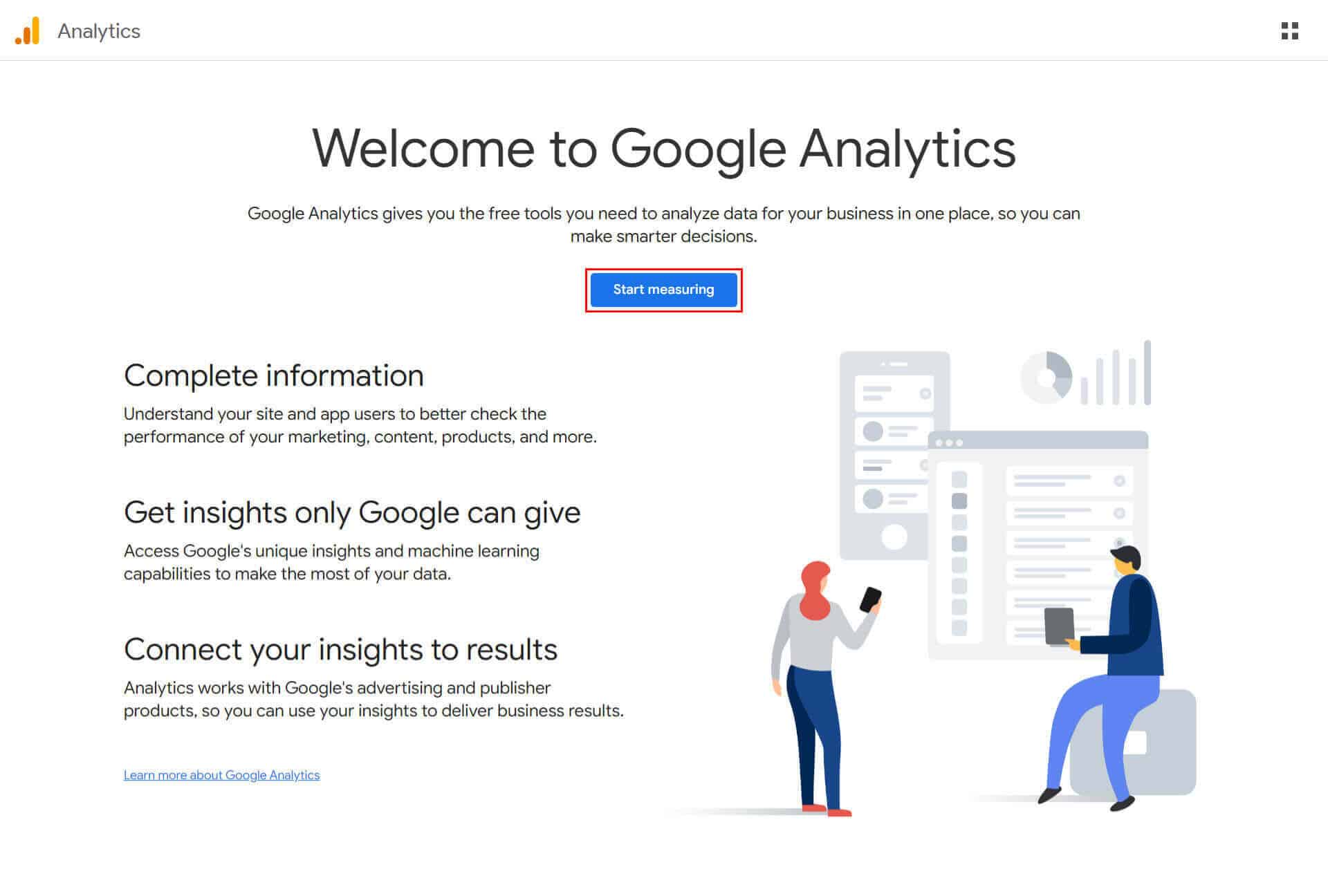 Step 3: Enter your account name in the box given there.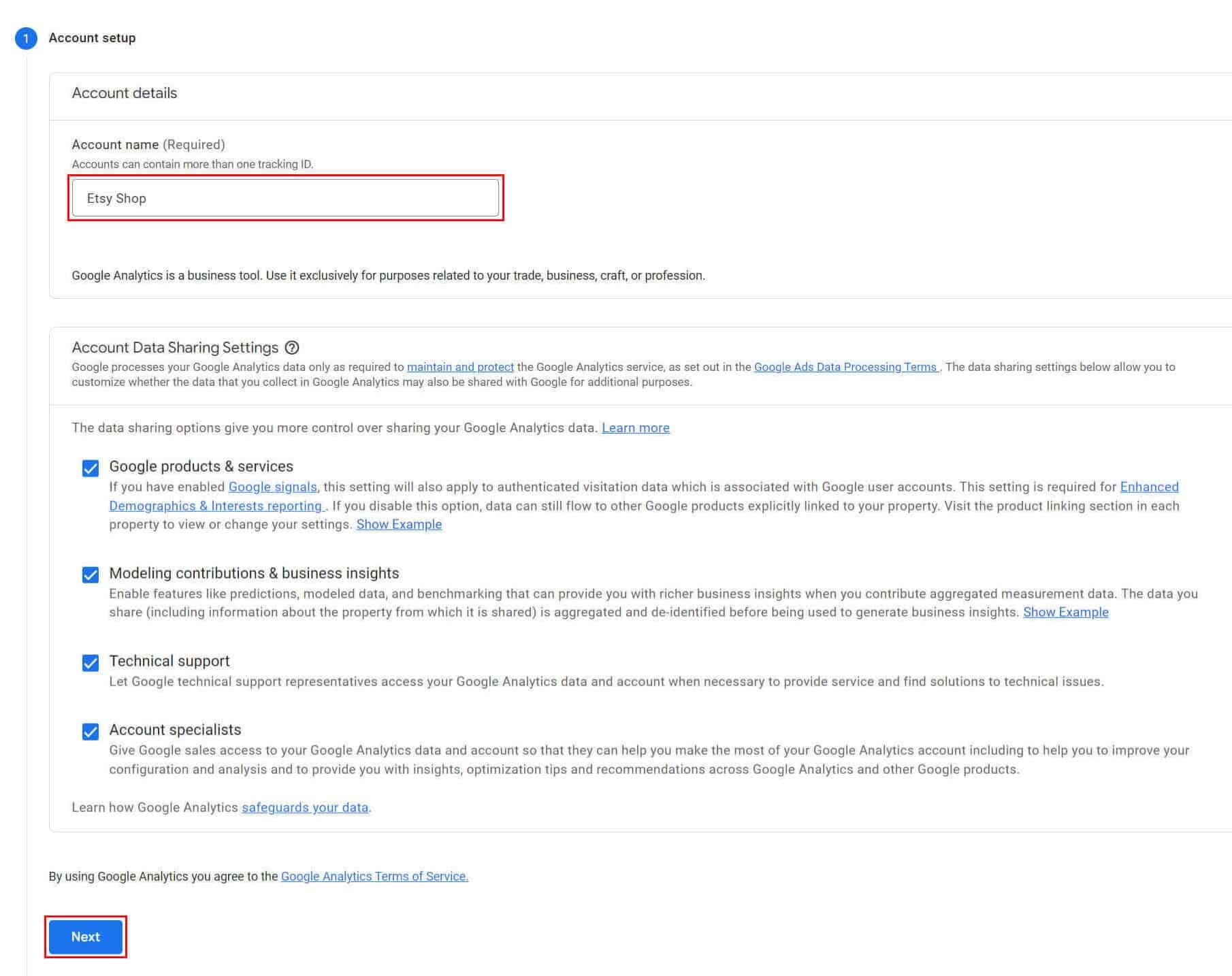 Step 4: Read the Account Data Sharing Settings and select the ones that are right for you and click Next.
Step 5: Enter your Property details and set your time zone and currency.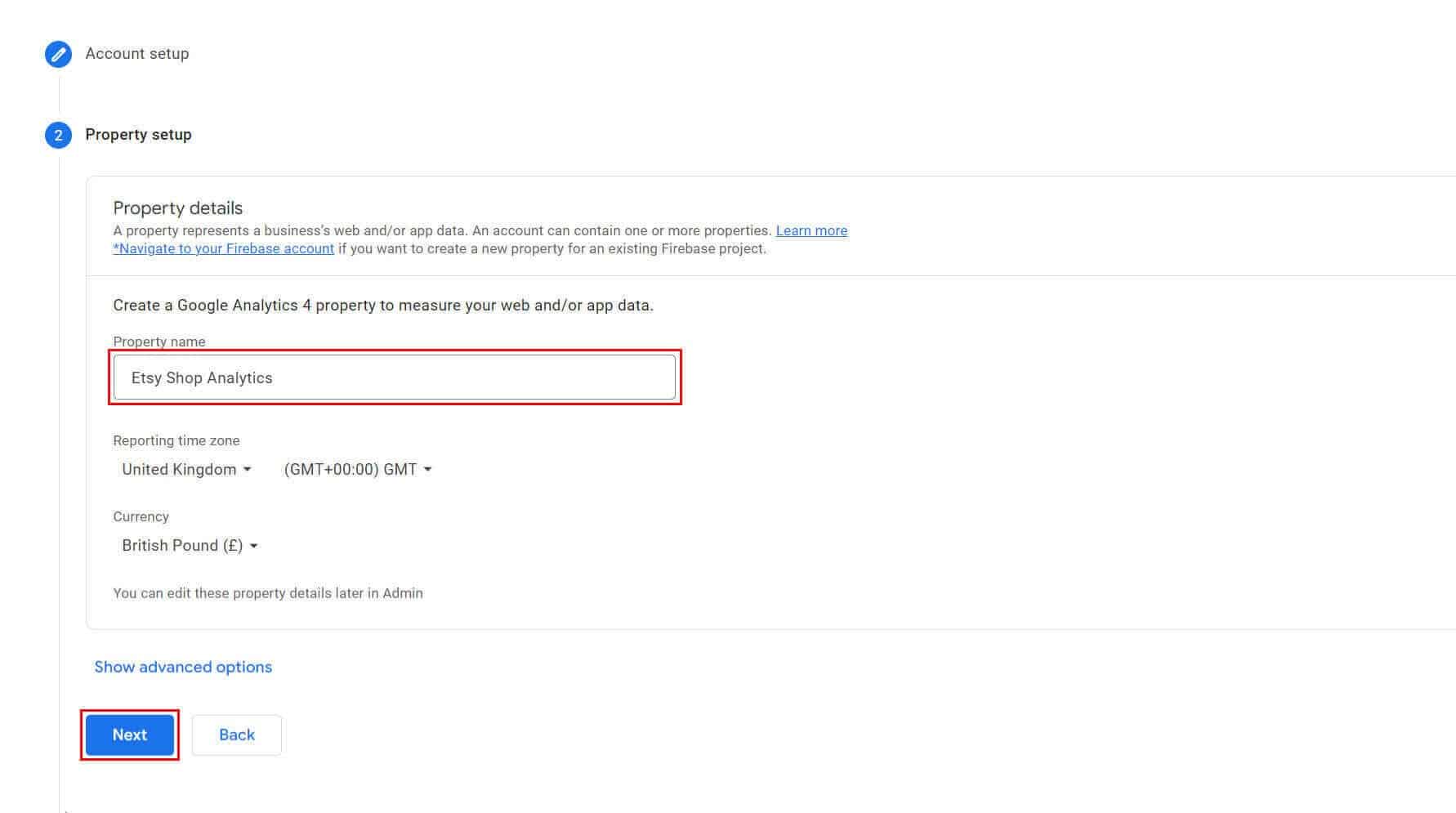 Step 6: Click on the Show advanced options button and enable the following setting: Create a Universal Analytics property.
Step 7: In the website URL field, simply type: www.etsy.com and click Next.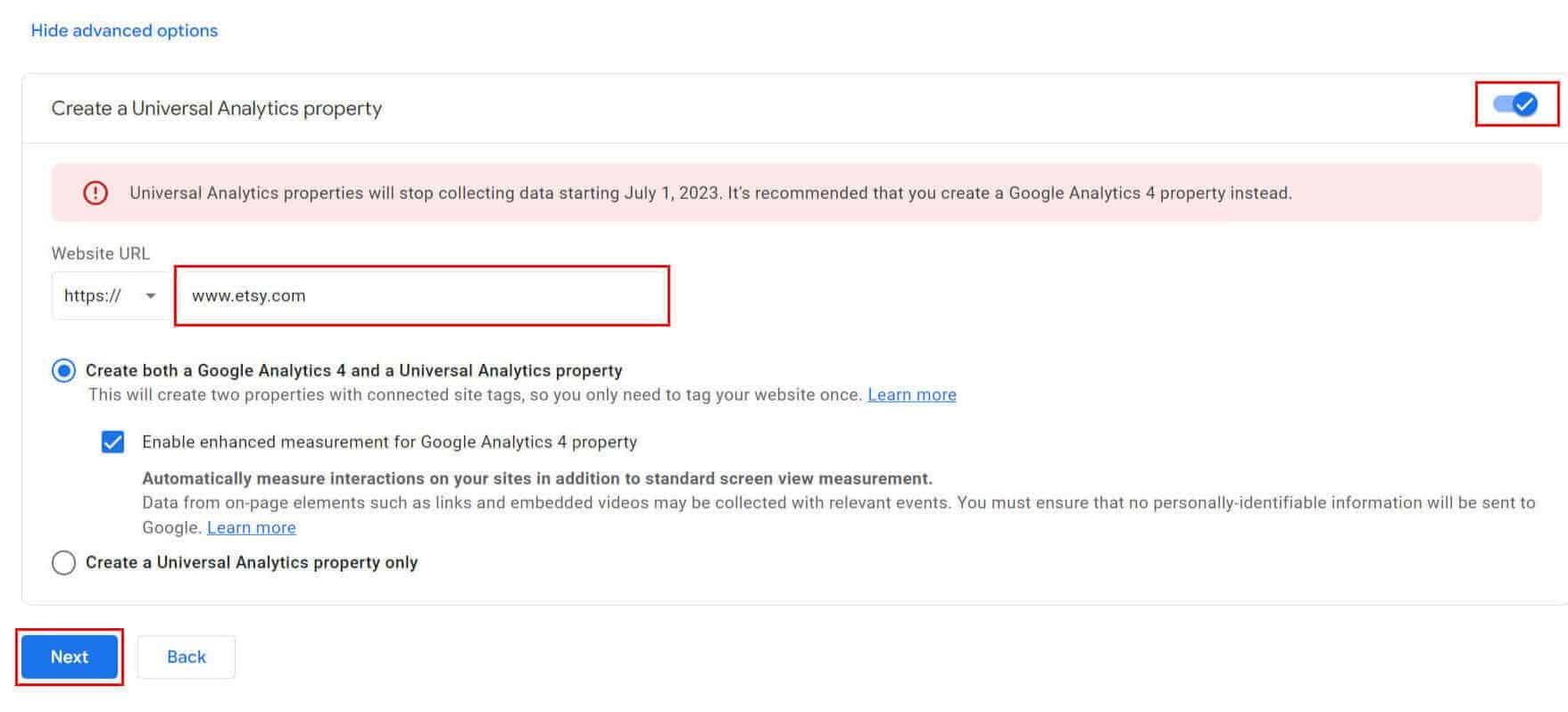 Step 8: Provide your business details and click Create.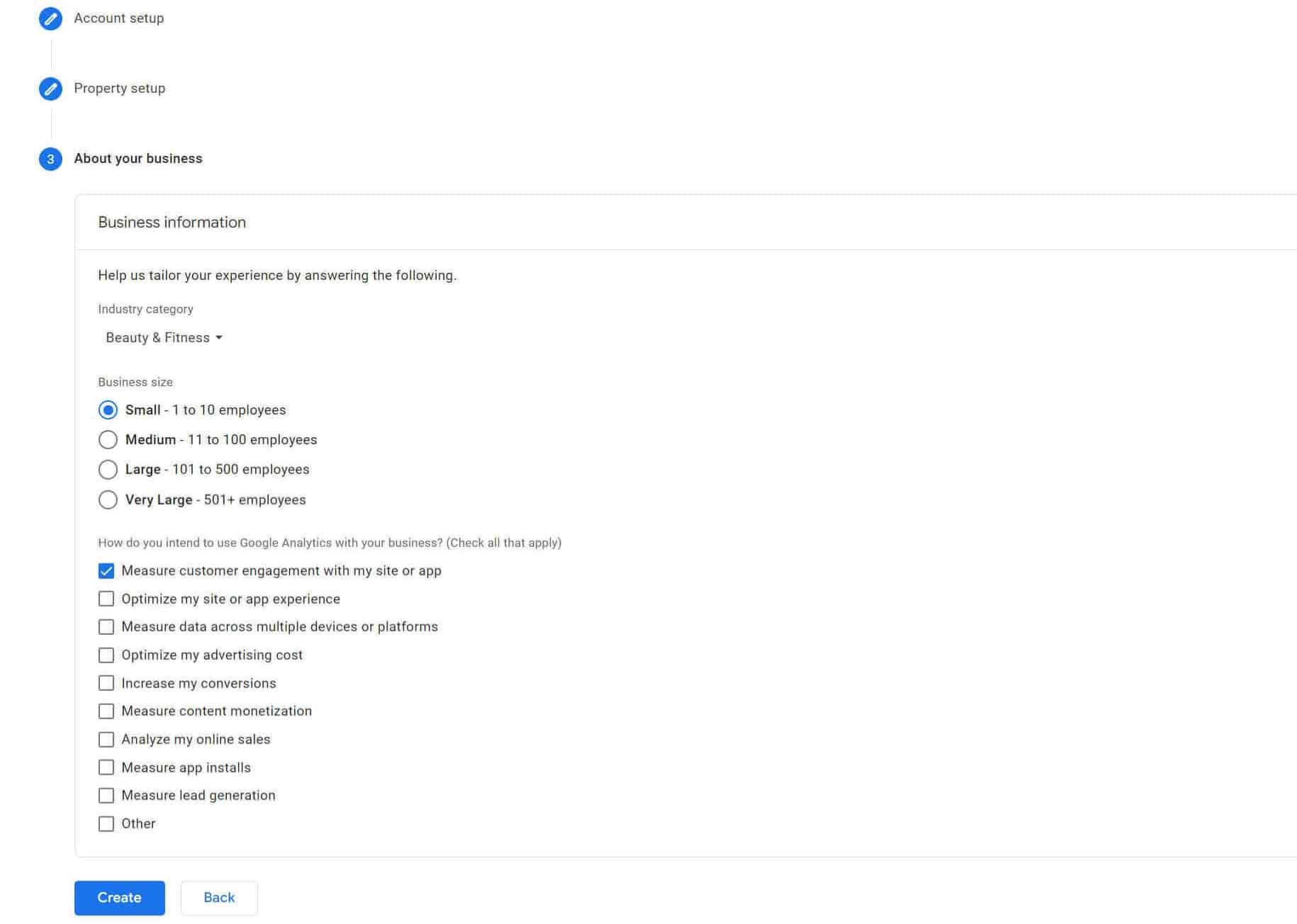 Step 9: To finish setting up the google analytics account, accept the terms and conditions provided there.
But, but, but! There are a few more tasks to go!
– Copy the tracking ID that is given at the top of the page. Now log in to your Etsy account-> shop manager -> settings->Options.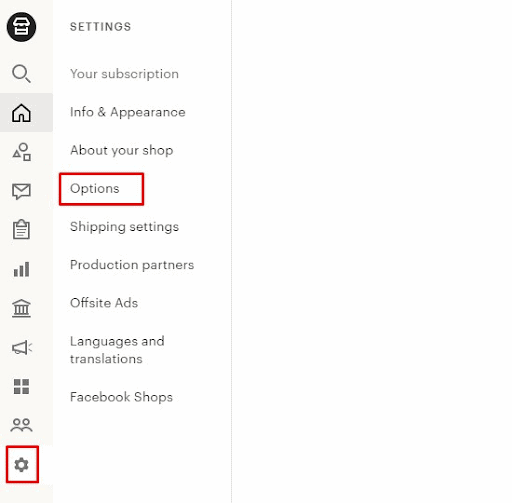 -You'll get to see three tabs, click on the "web analytics" tab and paste the Google Analytics Tracking ID in the web property ID field.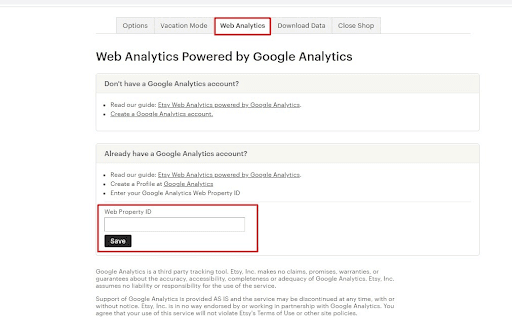 That's it! You've finally connected your Etsy shop to your Google Analytics account.
How does it benefit your Etsy shop?
It is understandable that you might be wondering what benefits this integration will bring to your Etsy shop? Honestly, there's more, but below are some exhilarating benefits you must know when you connect Etsy analytics.
Behavior report

You can easily analyze on which page the user shows their interest and on which page they exit quicker. This can help you to improve the quality and content of those pages.

Data patterns

Evaluating the previous data patterns (historical data), the Etsy Google Analytics shows which period is seasonal and which is not. This helps you with varying product ranges according to their needs.

Real-time overview

The real-time overview shows the number of active users in your Etsy shop.
E-commerce metrics you should track in Google Analytics.
Here are a few E-commerce metrics that you must track using Google Analytics for Etsy shops to learn about your store and improve it. That includes,
Visitor's in-depth metrics

These in-depth visitor metrics let you know the geographical location of your user, the devices from which your user visits your store, and so on.

Conversion rate

With the provided conversion rate, you can evaluate the total revenue that can be expected in your business. You can also make future strategies considering those metrics.

Bounce rate

The bounce rate denotes the number of visitors who visit your site and leave. Note: The rate is always expected to be less.

Exit page reports

This tool specifically shows the exit page percentage to inspect the reason for the exit and make the page perform better.

Source reports

With the source reports, you get to know the social platforms, and where the targeted traffic drives from.
The problem with Etsy Google Analytics
Although Google Analytics is known for its exemplary features, there are some insights it fails to provide. That includes,
Etsy Google Analytics doesn't always provide in-depth customer insights.
They sometimes fail to disclose closer pictures of the purchase metrics.
The sales & transaction data that they provide are incomplete.
Information like recurring sales and additional purchase metrics are not disclosed.
So, it's better to look for a tool that can provide a complete reporting solution for your business.
Is there a simpler alternative?
Yes, there are similar tools available in the market that can provide an end-to-end solution for your business needs. But it's very challenging to choose one among those tools, as the internet is flooded with arrays of tools.
Comparatively, Putler seems to be working well for an Etsy business that needs a complete reporting solution.
Let's dig in a bit to know "Putler" better.
How Putler is the solution to your Etsy Google Analytics worries?
Putler is a go-to solution for many Etsy shops that are trying to land a huge decision depending on the analytics. When it comes to analytics "Putler" stands out of the box to provide both the visitor's data and e-commerce data in a single dashboard. The best part, you can connect both your Etsy shop as well as your Google Analytics account to Putler and see all detailed reports in one place. Sounds interesting, right?
Here are some cool things that Putler provides,
Accurate eCommerce analytics
Discovers loyal customers
Deep growth insights.
So, what are you waiting for? Simply integrate Google Analytics account with Putler and generate important reports today to run successful business tomorrow.
What other reports does Putler provide for your Etsy store?
Putler goes the extra mile by offering a diverse range of reports that provide valuable insights into your Etsy store. Here's a sneak peek into the reports available to you: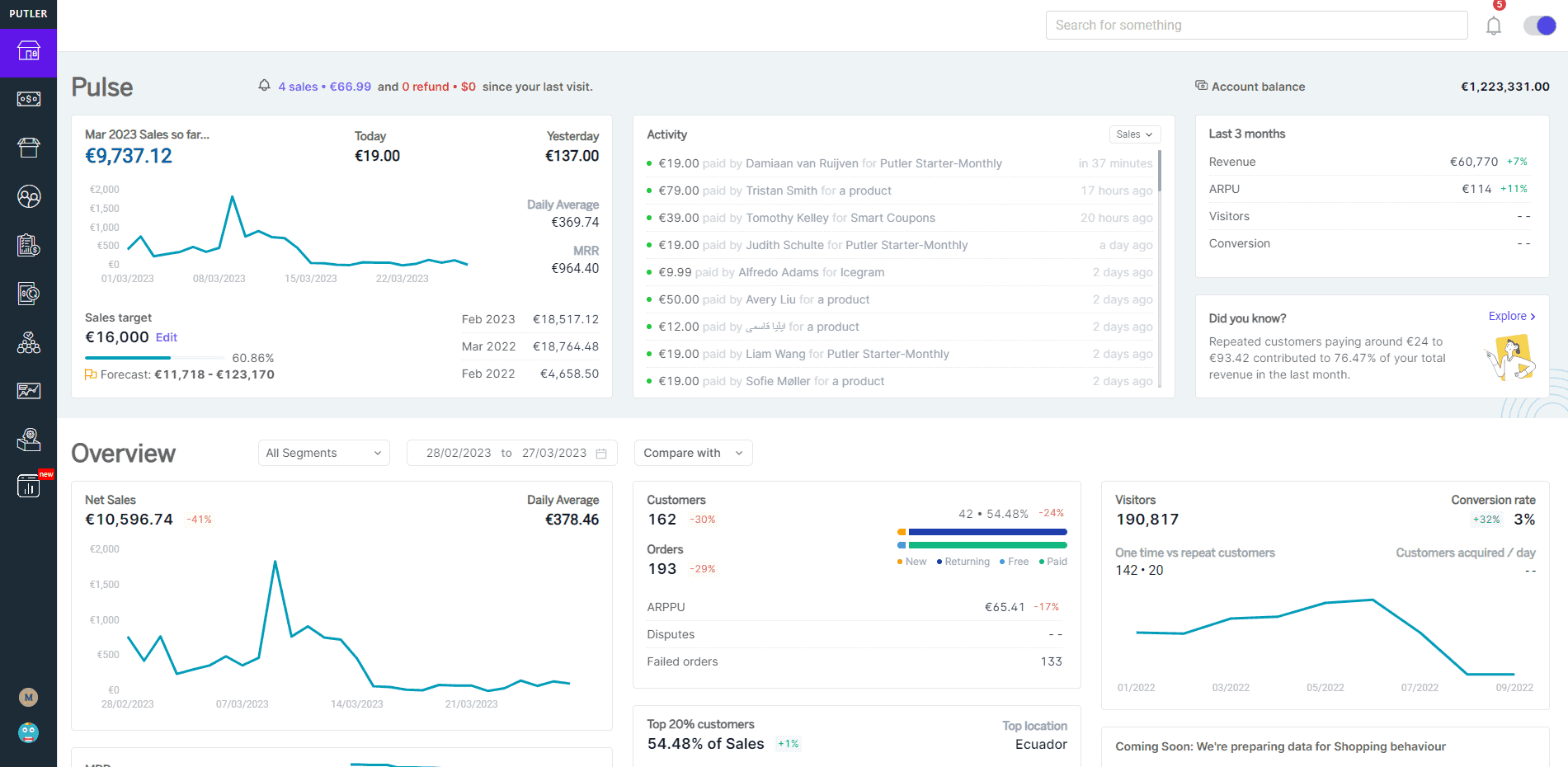 Product Reports: Dive into detailed analytics on your product performance. Discover which items are flying off the shelves and track the products that have performed better in a given timeframe.
Customers: Get to know your customers better with insights into their behavior and demographics. Uncover your most loyal customers and understand their lifetime value.
Sales: Analyze your sales data, including revenue trends, average order value, and order fulfillment metrics. Track your sales growth over time and identify patterns and opportunities.
Audience: Understand your audience like never before. Explore reports on visitor demographics, traffic sources, and user behavior. Identify which marketing channels are driving the most traffic and conversions.
Forecasting: Putler offers forecasting features to predict future sales and revenue based on historical data. This helps you plan products, marketing campaigns, and business strategies effectively.
Segmentation: Segment your data to analyze specific groups of customers or products. You can also segment your data with Putler's RFM segmentation to analyze customer and product groups. Gain deeper insights and optimize marketing strategies based on customer behavior and product performance.
Goal Tracking: Set goals within Putler to track specific metrics or objectives. Monitor your progress and measure the success of your marketing campaigns and business strategies.
Frequently Bought: Identify product combinations that are frequently purchased together. Optimize cross-selling and upselling strategies to increase average order value and customer satisfaction.
Trends: Spot trends and patterns in your sales data over time. Analyze seasonal fluctuations, identify emerging product trends, and adjust your inventory and marketing strategies accordingly.
These reports offered by Putler go beyond the standard analytics and provide you with valuable information to optimize your Etsy store. With Putler, you can make data-driven decisions, uncover hidden opportunities, and drive growth in your business.
However, if you are focused more on Google Analytics then why don't you pick an alternative that respects your privacy? Check out Web Analytics from Putler.
Conclusion
Even though Google has introduced a tool for tracking all your business social metrics, "Putler" is a go-to platform for many Etsy shop owners today. Its " one-roof" and "complete reporting" solutions are highly trusted by clients worldwide.
So, if you're someone who is looking for a simpler and all-in-one e-commerce solution for your business, Putler is going to be your best mate. Try it today!
FAQ's
How do I get Etsy analytics?
Access Etsy shop analytics through the built-in dashboard provided by Etsy, which offers performance insights like views, favorites, orders, and revenue. Additionally, explore third-party tools such as Google Analytics or Putler for more comprehensive insights on sales trends, revenue, product performance, and customer behavior. Putler's user-friendly interface and visualizations simplify data analysis, enabling informed decisions and business growth on Etsy.
How do I track my Etsy sales on Google Analytics?
To track your Etsy sales on Google Analytics, follow these steps:
Set up a Google Analytics account and create a new property for your Etsy shop.
Enable e-commerce tracking in your Google Analytics settings.
Copy the tracking ID from Google Analytics and add it to your Etsy shop's settings or use a third-party integration tool like Putler for a streamlined process.
Verify the tracking setup by making a test purchase or using tools like the Google Analytics Debugger browser extension.
By implementing these steps, you can effectively track your Etsy sales on Google Analytics. Accessing data on revenue, conversion rates, and product performance will provide valuable insights for optimizing your shop and improving sales performance.