As one of the world's largest marketplaces of handmade items, Etsy is a great place to buy and sell high-quality, handcrafted products. However, with 2.1 million active competitors, standing out as one of the top-rated Etsy sellers can be tough.
The good news is that there are loads of Etsy seller apps designed to help you achieve your goals.
So if you sell on Etsy, here's a list of 10 Best Etsy seller apps that will help you gain more visibility, increase productivity, and boost sales.
Watch this video to discover the top 10 seller apps on Etsy. And if you wish to dive into the details of each app, keep reading.
Etsy seller app for referral marketing – ReferralCandy
ReferralCandy is the best referral marketing app for Etsy sellers. It is simple and easy to use.
Your customers get a personal referral link, which they can share with their friends. Whenever a friend of your customer makes a purchase via the referral link, your customer gets a reward, and this process snowballs, leading to more referrals and sales.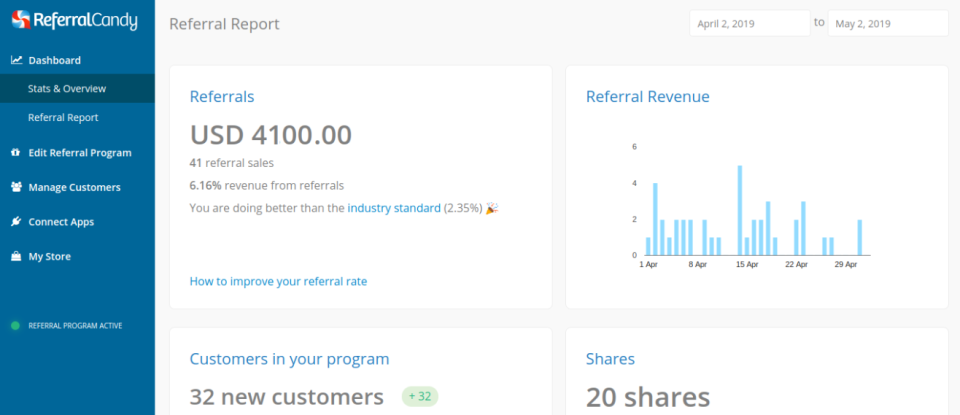 Price: Starts at $47/month Billed yearly
Features:
Integrate with your store, seamlessly
Connect with your marketing apps
Automate your entire referral program
Promote your referral program across marketing channels
Pros
Customer oriented and efficient
Brings in a great number amount of new customers!
Cons:
No A/B testing capabilities
Integration can be a little confusing
Etsy seller app for reporting – Putler
Putler is the best analytics and reporting app for Etsy sellers. It pulls in transactions from one or multiple Etsy shops, effortlessly, providing you with an X-ray view of your Etsy business. Putler can also connect with multiple data sources, such as payment gateways (PayPal/Stripe, etc.) as well as Google Analytics, aggregating all your data in one place and showing you detailed reports on products, sales, customers, and website traffic.
Not just reports and metrics, Putler also provides growth insights and marketing features like sales heatmaps, forecasting, customer segmentation, and a lot more.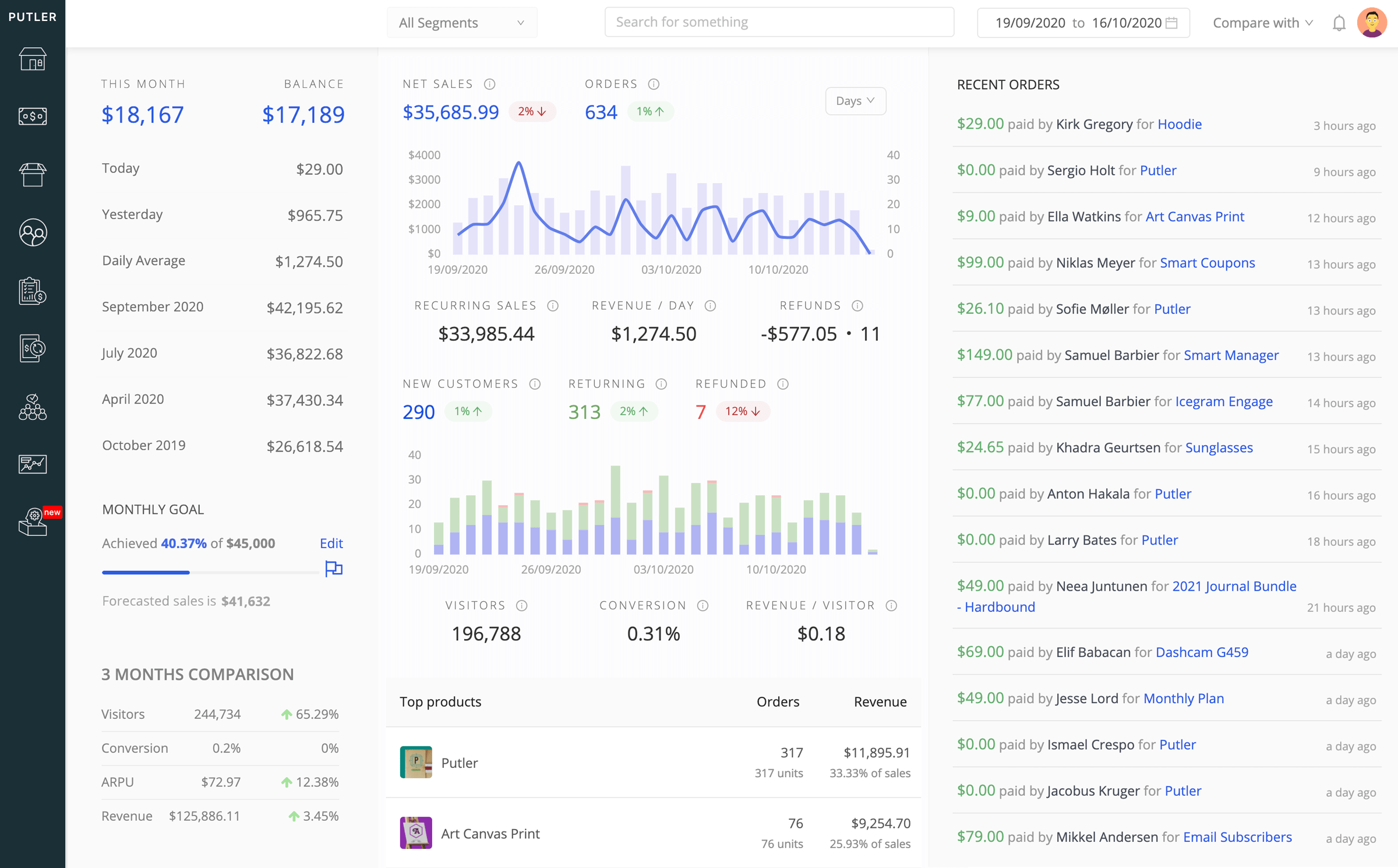 Price: Starts from $29/Month
Features:
Personalized growth recommendations
200+ key performance indicators and reports
Issue refunds and manage subscriptions
Inbound & Outbound API
Import data from multiple sources
Automatic cleansing, de-duplication, enrichment, currency, and timezone conversion
Comprehensive Reports
Can be used by both SaaS and non-SaaS businesses
Pros:
Most competitors only cater to businesses with monthly recurring revenue
Affordable pricing compared to competitors
Easy statistics for products and total orders – easy to track and follow customers
In-depth customer analytics
Easy to use
Cons:
No mobile app
No inventory reports
Etsy seller app for seo – Marmalead
If you sell on Etsy, you know the importance of SEO. SEO can turn your store around, and Marmalead is just the tool you need to be the top Etsy seller.
This Etsy app finds the keywords real shoppers use to find listings similar to yours. You can also check out the search volume and keyword engagement, as well as see the market-based pricing and how many days it usually takes to ship a product.
Once you have found the winning keywords, apply them to your listings, and buyers will be able to find your shop with ease.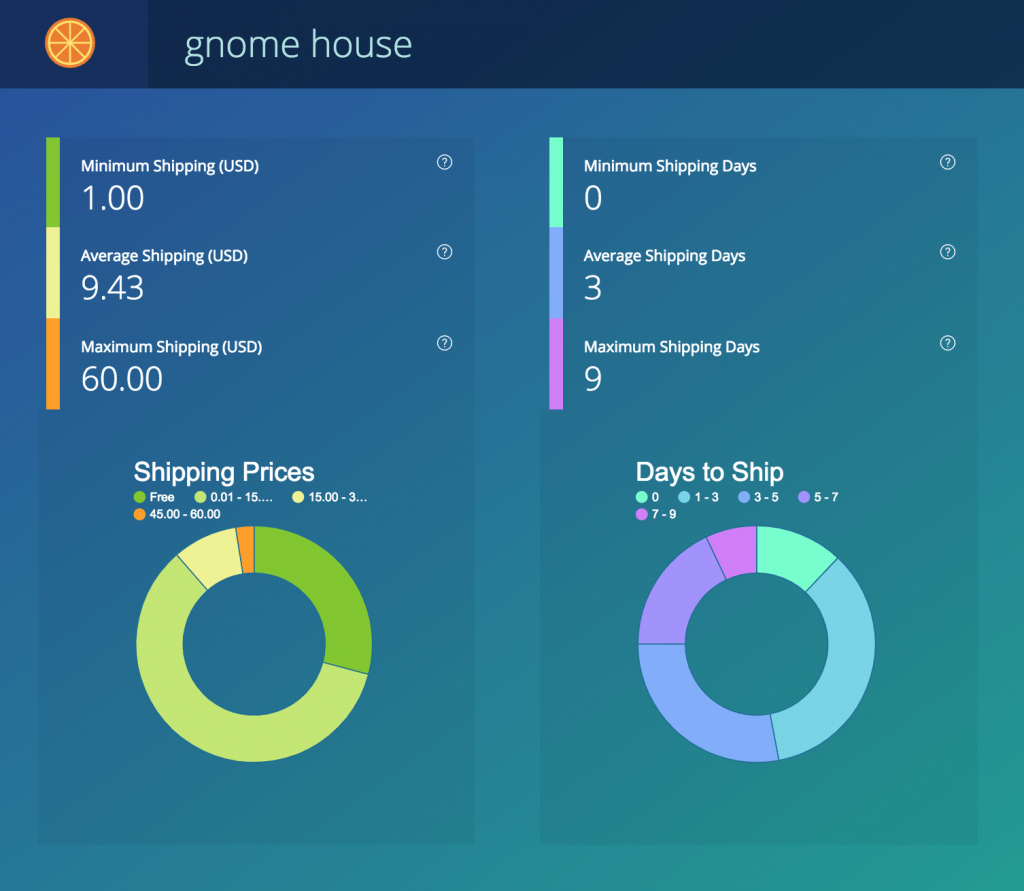 Price: The entrepreneur plan costs $19/month.
Features:
Keyword Search
Keyword Comparison
Keyword Tracking
Trending Tags
Pros
Generates the right title and tag for Etsy shop
Awesome tool for Etsy SEO success and easy to use!
Cons
Sked Social connects to almost all your social media accounts and allows you to plan daily and/or weekly posting activities for your shop. The app also integrates with Shopify, Etsy, ebay, BigCartel, and other eCommerce platforms. Other useful tools include hashtags, image collages, GIFs, and title tags.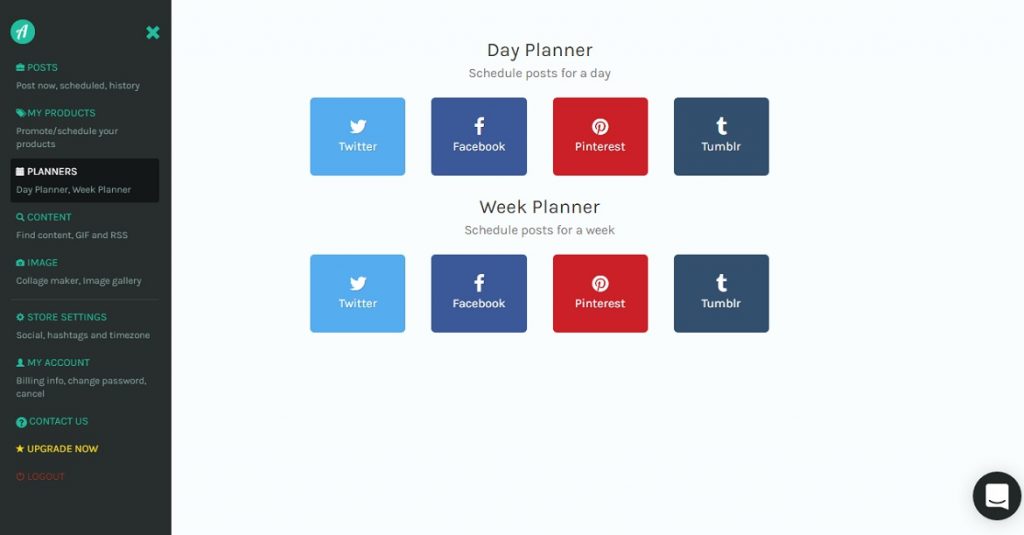 Price: Starts at $30 USD/month
Features:
Week and Day Planner: Create a week/day full of posts from your product listings with just a few clicks.
Social media calendar
Social media image manager
Collage maker
Content/GIF search to find engaging content
Pros:
Makes your business look professional.
Excellent online support
Increases conversion rate
Cons:
Weekly planner not included in the basic social planner
Posting could lead to spam if not properly planned
Etsy seller app for print-on-demand dropshipping – Printify
The Printify app is an all-in-one order fulfillment solution for Etsy stores selling customized or personalized products. It enables sellers to apply their own unique designs to more than 850 different products that can then be listed directly on Etsy.
Using Printify is free, and it connects sellers to a wide network of Print Providers all over the world, who print, package, and ship your custom products directly to the customers.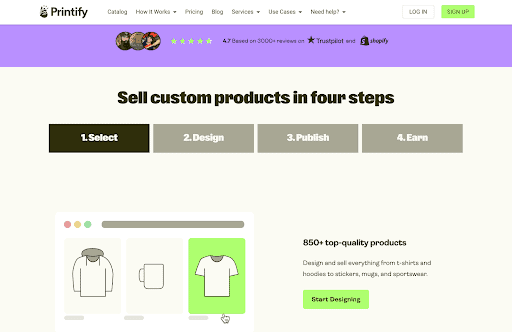 Price: Free to use; Premium Plan available for $29/month
Features:
Free and intuitive Mockup Generator
850+ products available for customization
Branding options
80+ printing facilities all over the world
Various customization options – DTG, sublimation, embroidery, and more
Pros:
No inventory or upfront investment required
Automated order fulfillment
Seamless integration with Etsy and other platforms
Cons:
Lack of quality control
Longer fulfillment times as products are made per order
Etsy seller app for bulk editing and store management – Zetsy
Zetsy is a home-grown Windows application shop management tool. The program downloads your store's information and saves it to a local database file.
The Etsy dashboard consists of listing information displayed in a scrollable grid along with views and graphs.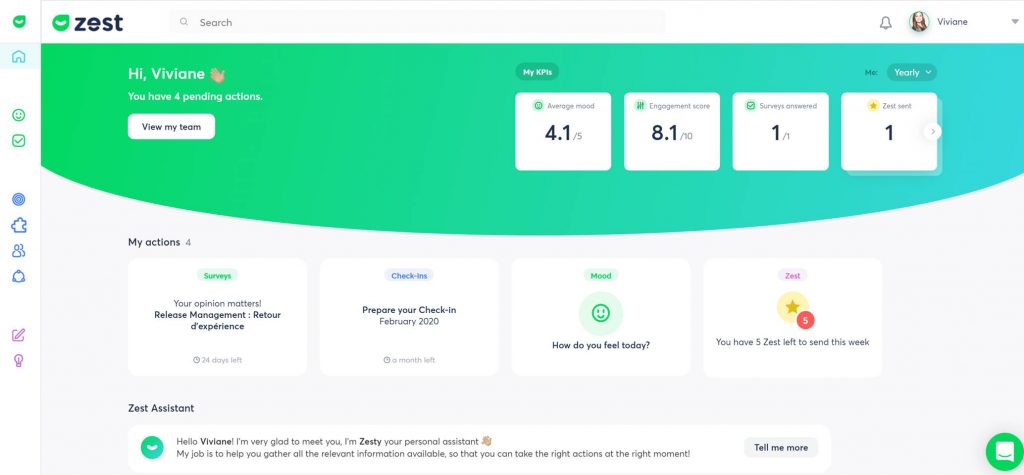 Price: Starts from $50
Features:
Unlimited content & users
Supported users
Dedicated account manager
Multi site management
Data migration
3rd party integrations
Pros:
Easy of use
Super convenient and saves a lot of expenses
Complete automation.
Cons:
Billing is not easy to understand
Etsy app for email marketing – Mad Mimi
Mad Mimi is a good match for Etsy sellers. Etsy sellers can drag and drop their product images and descriptions directly into their Mad Mimi newsletter via a simple and intuitive interface. Mad Mimi makes it simple and enjoyable to create beautiful HTML emails.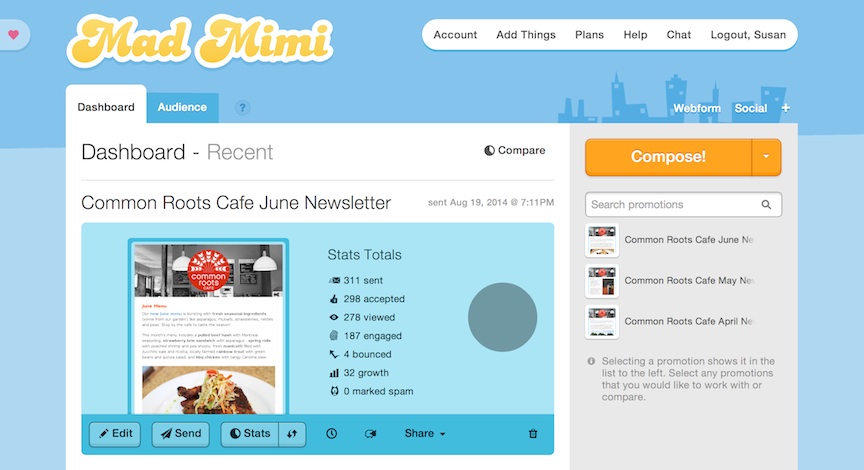 Price: Basic plan $10/month
Features:
User, role, and access management
Data import & export tools
Reporting & analytics
Pros:
Easy to use, fun and friendly environment
The interface is pretty easy to use and organizes by email lists
Cons:
Limited email templates and sign-up form options compared to other email service providers
Etsy app for affiliate tracking – LeadDyno
LeadDyno offers one-click integration with Etsy, making it incredibly easy to set up an affiliate program for your Etsy shop.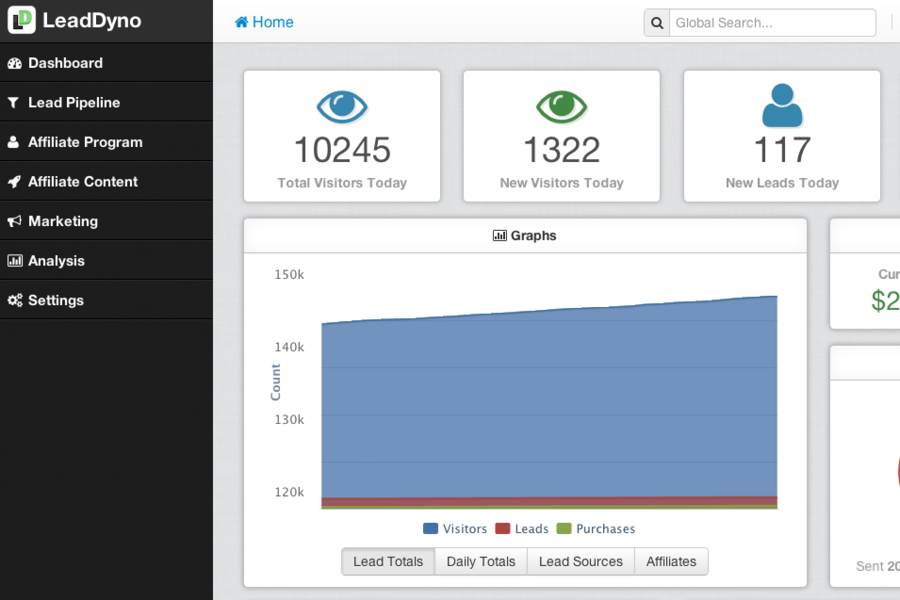 Price: Starts from $49/month
Features:
Mobile optimized
Single-click social sharing
Online marketing tracking
Easy marketing
Easy affiliate signup
Google Adwords conversion tracking
Pros:
Easy to sign up and navigate
Easy for influencers to use
Reasonable pricing
Cons:
Outfy is an Etsy tool that helps you promote your Etsy listings in just a few clicks and publish your social media posts automatically. You can review the posting schedule and adjust it to your needs, build promotion templates, and create a list of hashtags to use in your posts.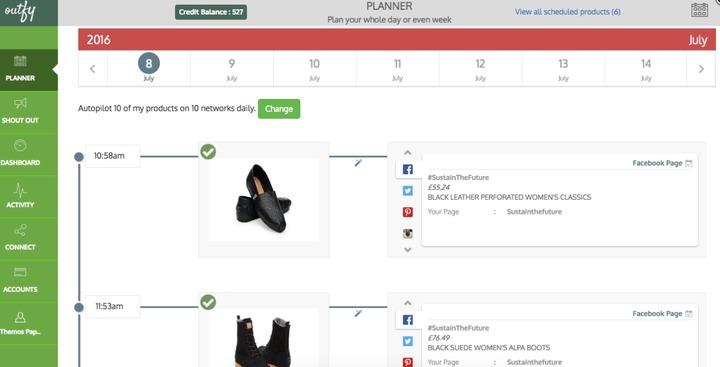 Price: The Starter plan is free to use for the first 30 posts, after that, prices start at 2.5 cents per share or post.
Features:
Get social
Beautiful videos
Animated GIFs
Pros
Easily create ads, videos, collages, and animated GIFs
Eye-popping designs, eye-catching impressions
Save time and money
Cons
Duplicates posts
Not ready for iPad, and the interface needs improvement
Etsy seller app for keyword research – Alura
Alura is an all-in-one platform designed to assist Etsy sellers in conducting effective keyword research. With a user-friendly interface, Alura simplifies the process of finding the right keywords that potential customers use to search for products similar to yours on Etsy.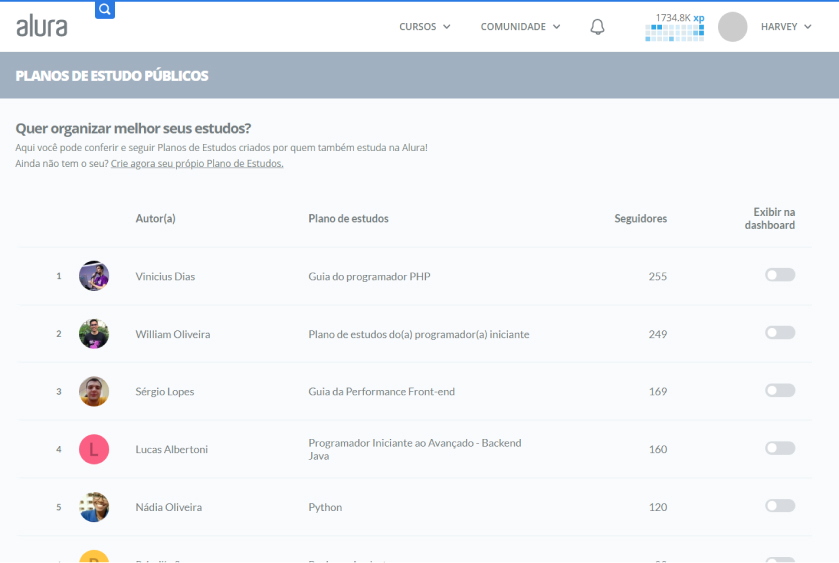 Price: Starts at $19‍.99/month
Features:
Product research
Listing optimization
Keyword research
Pros:
User-friendly interface
Comprehensive product research
Listing optimization
Cost-effective
Cons:
Limited free features
Premium plan cost
Etsy seller app for print on demand – Printful
The Printful app enables you to automate your Etsy shop so you can put your custom designs on the likes of clothes, bedding, mugs and posters. Integration of the app is free and the items will be shipped as soon as they are ordered.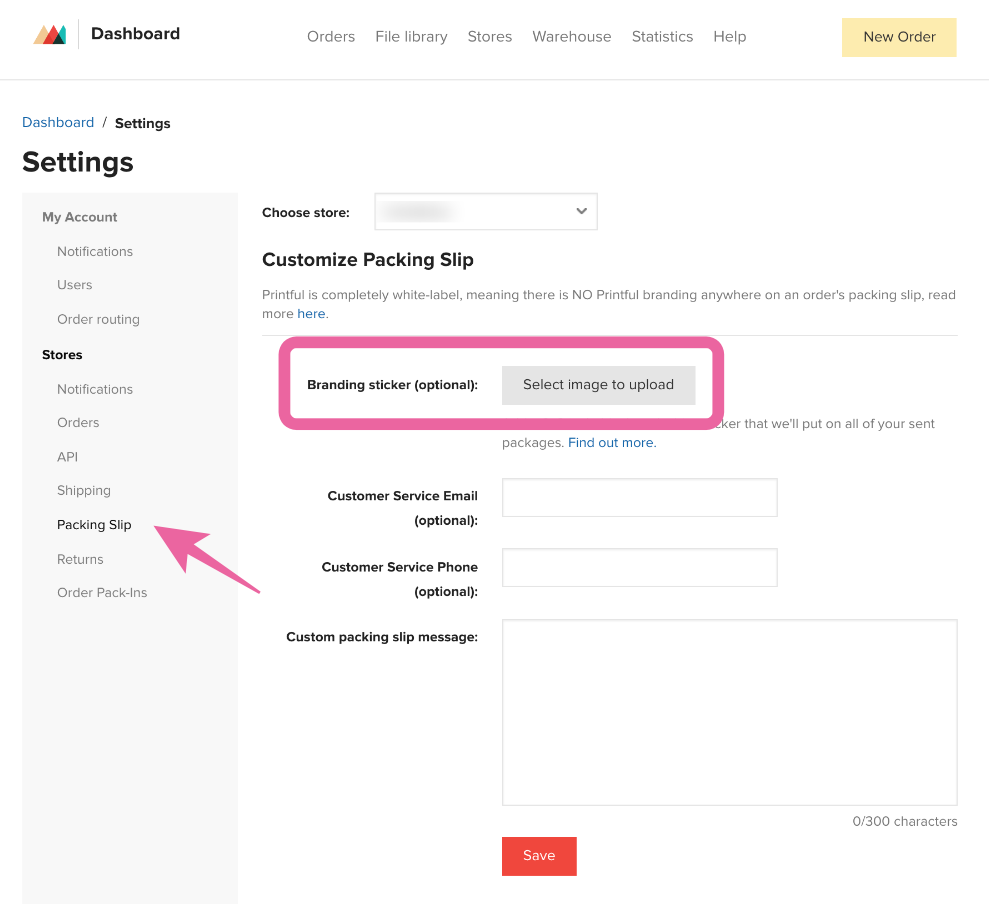 Price: Free to use
Features:
Customization service
Intuitive design tool
Integration with platforms
Smart features
Pros:
Save time on the technical side of running a business
Easy to establish your brand
Easy to customize your designs
Cons:
Returns management may require more attention
Order fulfillment takes longer
You lose control over the fulfillment process and quality of the products.
Over to you!
So these were our picks for the 10 best Etsy apps available for Etsy sellers. Each app has its unique benefits and assists you in the various aspects of running an Etsy shop.
But there are a couple of apps that every Etsy seller can benefit from no matter what they sell on Etsy – Putler and Marmalead.
Putler is the best Etsy seller app that provides in-depth analytics and reports from your Etsy data in an easy-to-understand dashboard. It provides you with actionable insights on how to grow your Etsy store by offering marketing features like forecasting, customer segmentation, sales heatmaps and more. And, the best part? Etsy recommends Putler too!
Marmalead helps increase the visibility of your products on Etsy, making it one of the best Etsy seller apps for promoting your store.
But ultimately, the choice is yours! Pick the best Etsy seller apps that fit in with your business goals.
If you wish to get started for free, take advantage of the 14-day free trial of Putler.