Crisp business intelligence minus the confusion.
Analytics are typically superficial & overwhelming. It's time to get real.
Crisp business intelligence minus the confusion.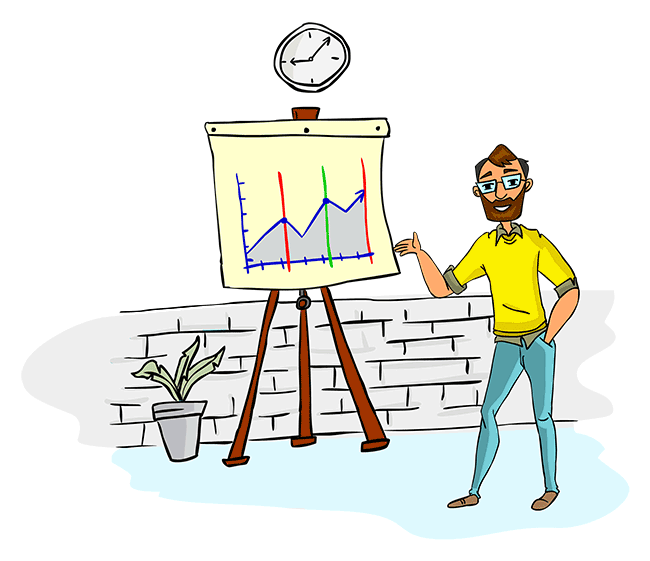 Uncover hidden metrics & KPI's
all at one place
No credit card required • 14 days free trial • Cancel at any time
WORKS WITH VARIOUS PAYMENT GATEWAYS, SHOPPING CARTS AS WELL AS GOOGLE ANALYTICS

Track & Monitor
Get a full grip on your business
Running a business is hard. But Putler makes it easy – it gives you full access to sales digits, product performance metrics and customer activity.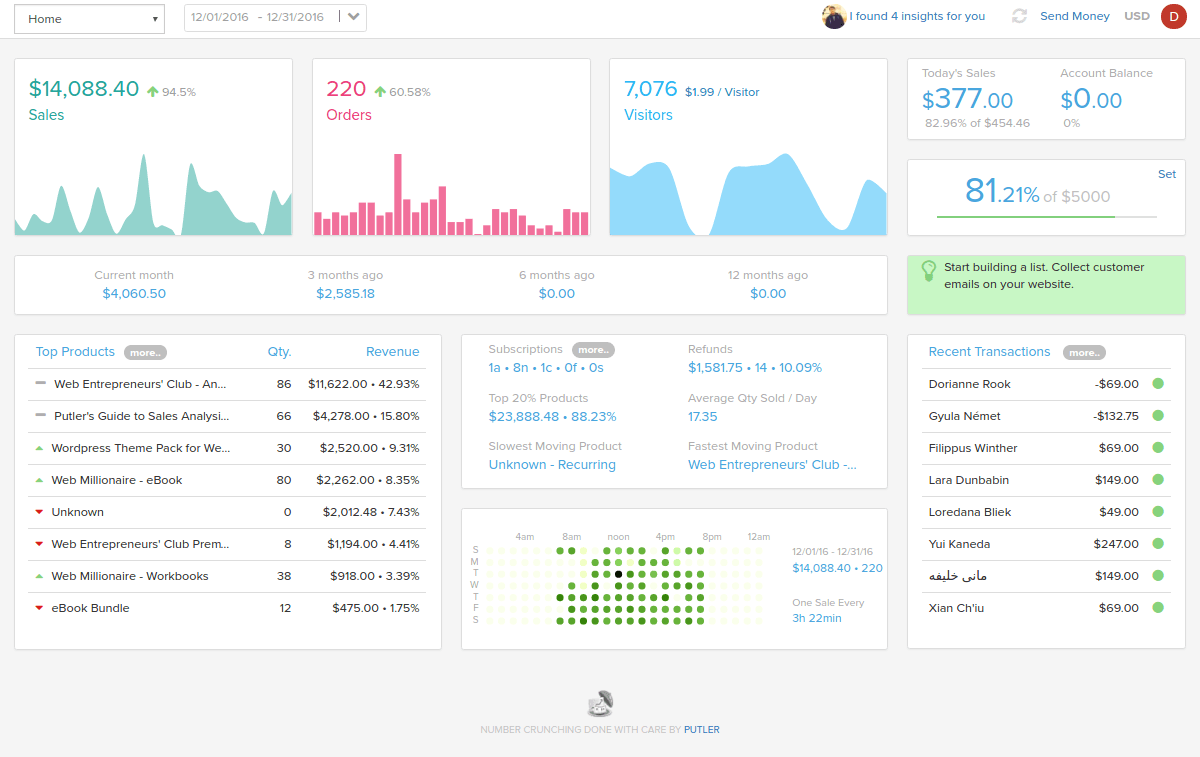 Best Value Key Metrics
Sales, Orders, Refunds, Transactions…
Get all the details about orders, customer purchasing trends & more
Study refund statistics and reduce them drastically by identifying trends.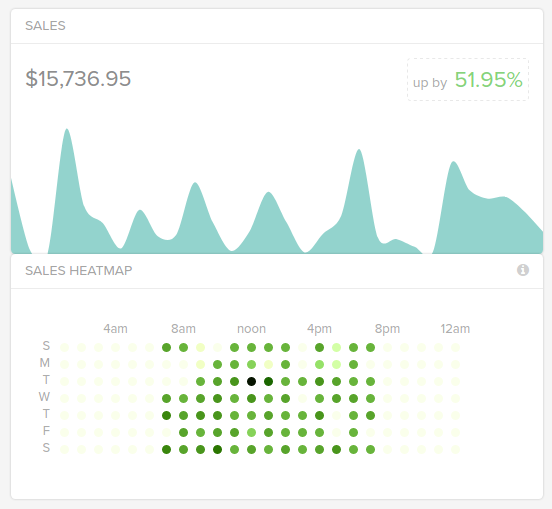 Sales: Revenue, Orders & Refunds
Today's Sales
Daily Average Revenue
Today's Revenue compared to Daily Average
Number of Orders
Current month sales, sales 3 months ago, 6 months ago & a year ago
Recent Transactions quick list
Refund Amount
Number of Refunds made
Refunds as % of Sales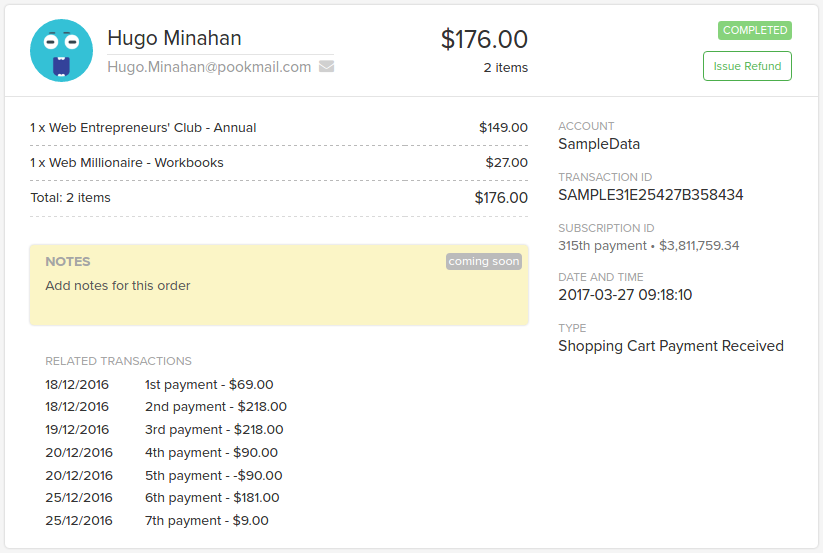 Transactions and Individual Orders
Date and time of a transaction
Type of transaction and its status – Shopping Cart, Subscription, Transfer, Refund, Payment,
Customer's name, email and avatar image
Account in which transaction occurred
Line items in an order with their names, quantity and amount
Management actions – Issue Refund, Suspend/Cancel/Reactivate subscription
Products Reporting
Products leaderboard, KPIs and detailed product reporting cover all your most common needs to see what sells and what does not.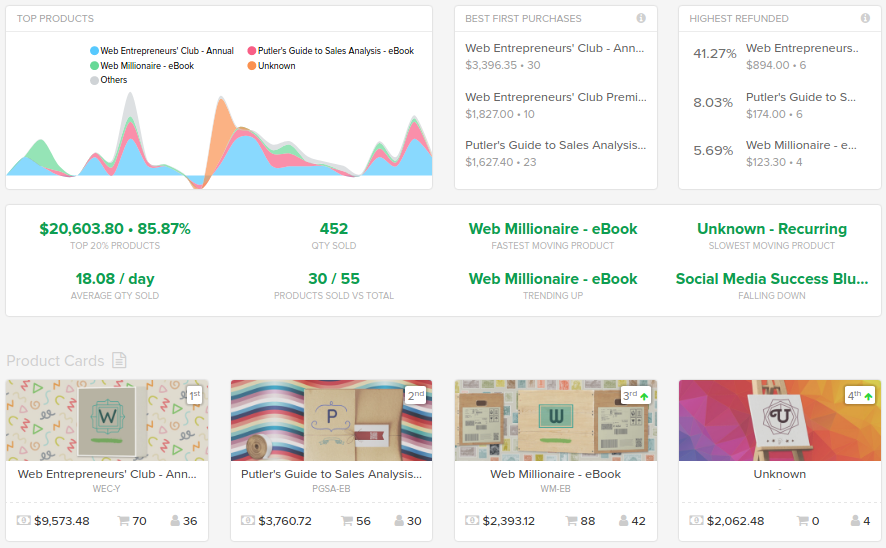 Product Metrics
Quantities sold & refunded for each product
Total sales for each product
% contribution of product to total sales
Most recent sale date for a product
Product wise refunds – amount and % to sold quantity
Sale Velocity – how quickly does this product sell
Month/Week/Day wise breakdown of sales, revenue & refunds for each SKU
Top 20% products contribution to revenue
Average quantity sold/day
Slowest/Fastest moving product
Subscriptions / Recurring Business Analytics
Get answers to monthly recurring revenue, customer churn rate, lifetime value, cancelled subscription etc in a single dashboard.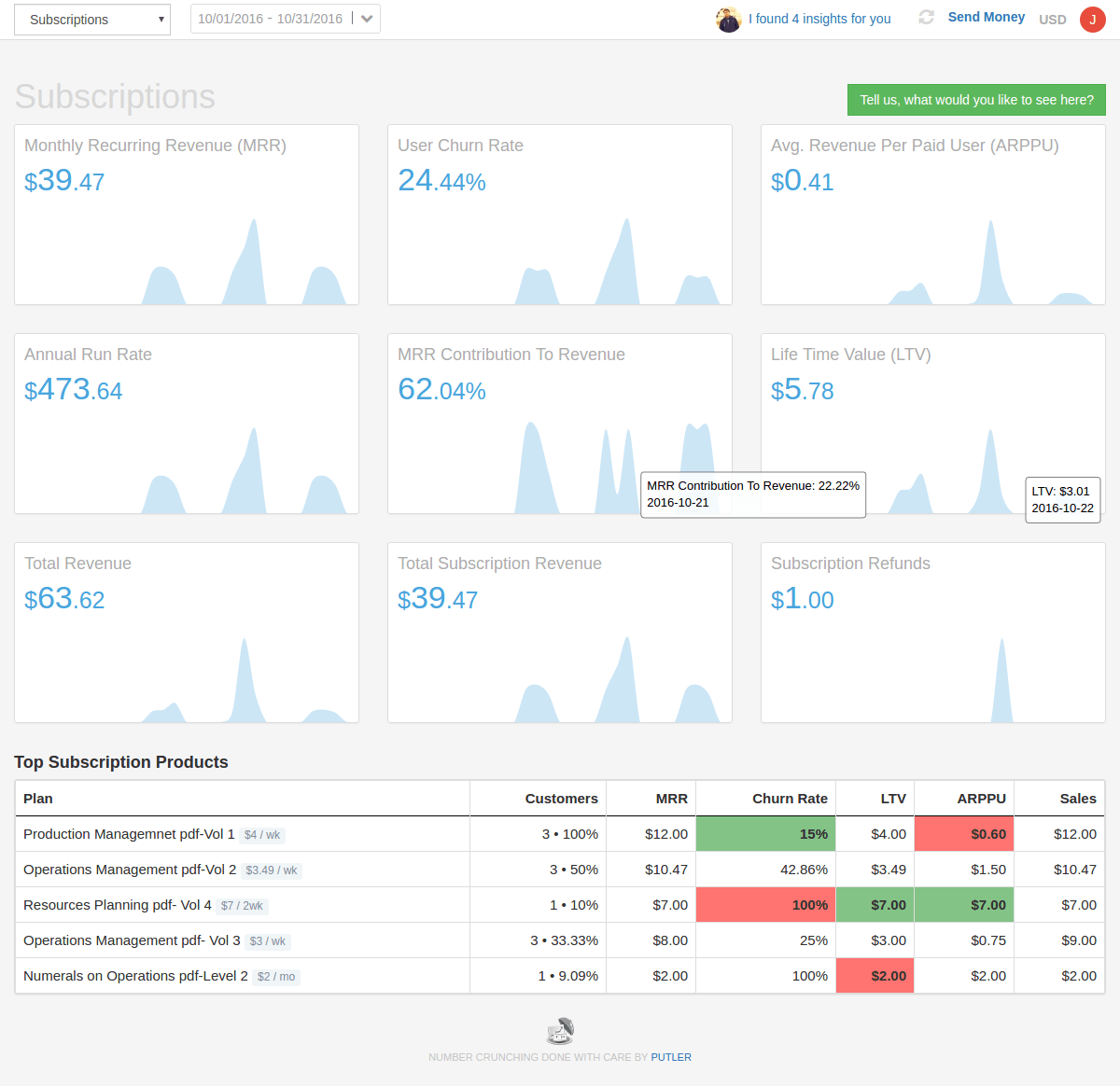 Subscription Metrics
Monthly Recurring Revenue (MRR) and MRR trend chart
MRR contribution to total revenue
Total Subscription Revenue
ARR – Annual Run Rate
Customer Churn Rate
ARPU – Average Revenue per Paid User
LTV – Customer Lifetime Value
Subscription Refunds
Subscription Statuses – Active, New, Suspended / On Hold, Cancelled / Expired, Failed / Pending Cancellation
All metrics comparison with last period and trend
Customers, Visitors & Leads Analytics
Track, understand the journey of every customer & convert cold traffic to hot leads to loyal customers. .
Customer Metrics
Total number of customers
Average Revenue per Customer/User
Number of Refunded customers
Returning customers
New vs Returning Customers trend
List of recent customers with their avatar images, name and email
Customers acquired per day
Top paying customers, their last transaction date & number of transactions
Customer profile with total orders, lifetime value, their details – email, name, avatar, phone, address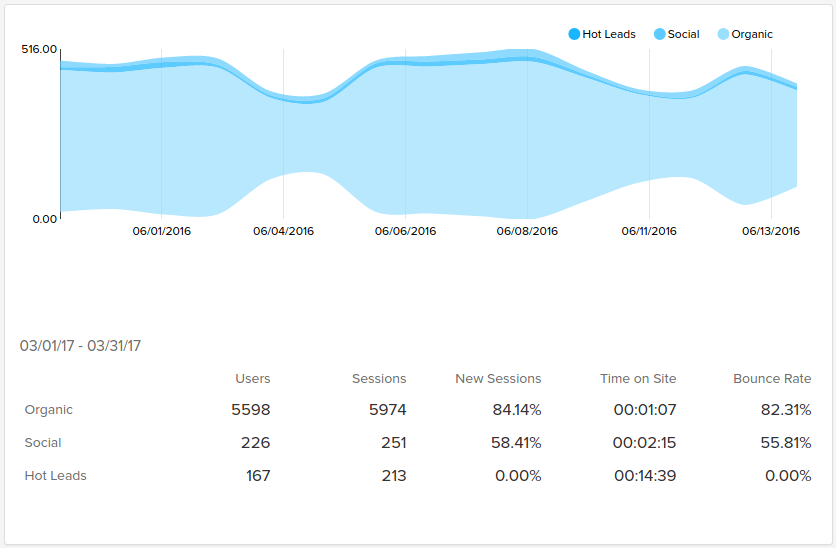 Visitors & Leads
Total Visitors, and trend for current period
Average Revenue per Visitor
Most popular pages on your website, number of people visiting them and their average time on site
Top search terms driving traffic to your sites, number of people using those search keywords, and bounce rate
Number of sessions, % new sessions, time spent on site, bounce rate in different categories-hot leads, leads from social media & organic search leads
Trend chart of lead classification with daily metrics
Complete business & website analytics as you like it
Apart from detailed analysis of sales, products, customers and subscriptions, you can use Putler to keep a track of overall numbers as well. You can even use smart date-range filters and keyword search to narrow down and dig deeper to get every analytics that you need.
Advanced KPIs, Filters and Options
Account Balance – consolidated as well as balance in individual accounts
Change in Account Balance from Yesterday
Smart date range selection: Today, Yesterday, This Week, Last Week, Last 4 Week, This Month,
Last Month, 3 Months, 6 Months, This Year, Last Year
Custom date range filter
Keyword search for Products, Customers and Transactions
View reports for single or multiple accounts
Automatically converts currencies, but can also filter by currency
Putler is an asset!
"Our company has used Putler for several years now and it's an invaluable tool for our management team to monitor daily sales as well as quickly assess our financial goals and find potential weak spots in our pricing and product offerings."



Caleb Caruth
President, Catapult Distribution
Uncover hidden metrics & KPI's all at one place
No credit card required • 14 days free trial • Cancel at any time
Our development roadmap is packed with ideas that will make Putler even more useful for you. From additional KPIs and insights to team accounts to forecasting and accounting software integration. There is plenty on our mind! Stick around as we both grow our businesses together!

Nirav Mehta,
Putler Founder