How to get Shopify API username, password and signature information?
Many apps (and developers) need API username, password from Shopify account. Here's how to get them.
---
Here's how you get your API details:
At the end of your "Installed Applications" page, you will see a box that reads "Are you a developer interested in creating a private application for your shop?". Click on the link there.

This will create a new application (e.g. "tool – 1") and show its API information.

While connecting your Shopify account with Putler, you don't need your Shophify API. Instead you only need The Account Number and the shop URL.
---
Want more insights of your Shopify store? Here's something you must check!
Shopify is great and it provides you many useful reports like finance, sales, customers, behaviour etc. But what about actionable insights from these reports?
That's where Putler fits in.
Putler not only analyzes, searches and manages Shopify transactions instantly but also provides you insights and strategies which you can apply to instantly to your business. Plus, you can combine multiple Shopify accounts, and discover valuable insights about your sales trend, product performance, customer loyalty and overall business with Putler.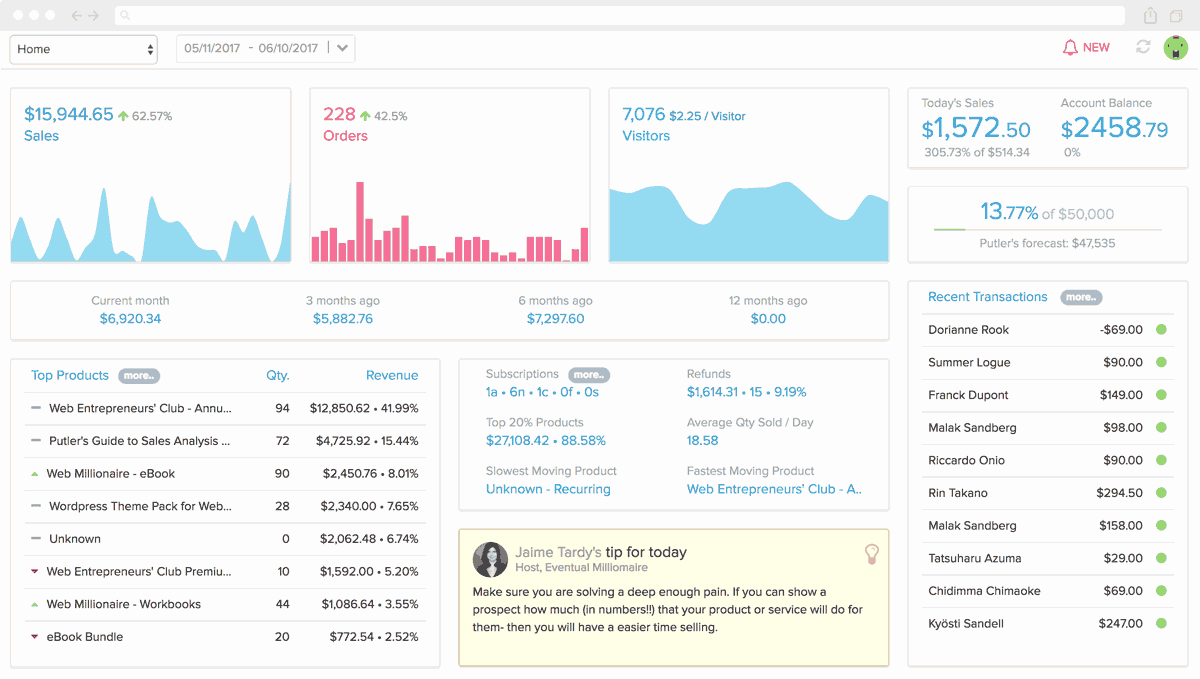 Thousands of online businesses rely on Putler everyday.
Read some customer reviews
.
Putler makes Shopify experience awesomer
"Putler impressed me so much that I don't bother to check my Shopify reports.It's fast and gives me more insights (much more than Shopify). Totally recommend this to anyone running an online business"
David Kamponali
Pulter is invaluable!
"Being a Shopify user, I found Putler super useful in many cases. It's fast, gives detailed information and provides invaluable insights."
Kyla Lawrencio, Fortune Designs