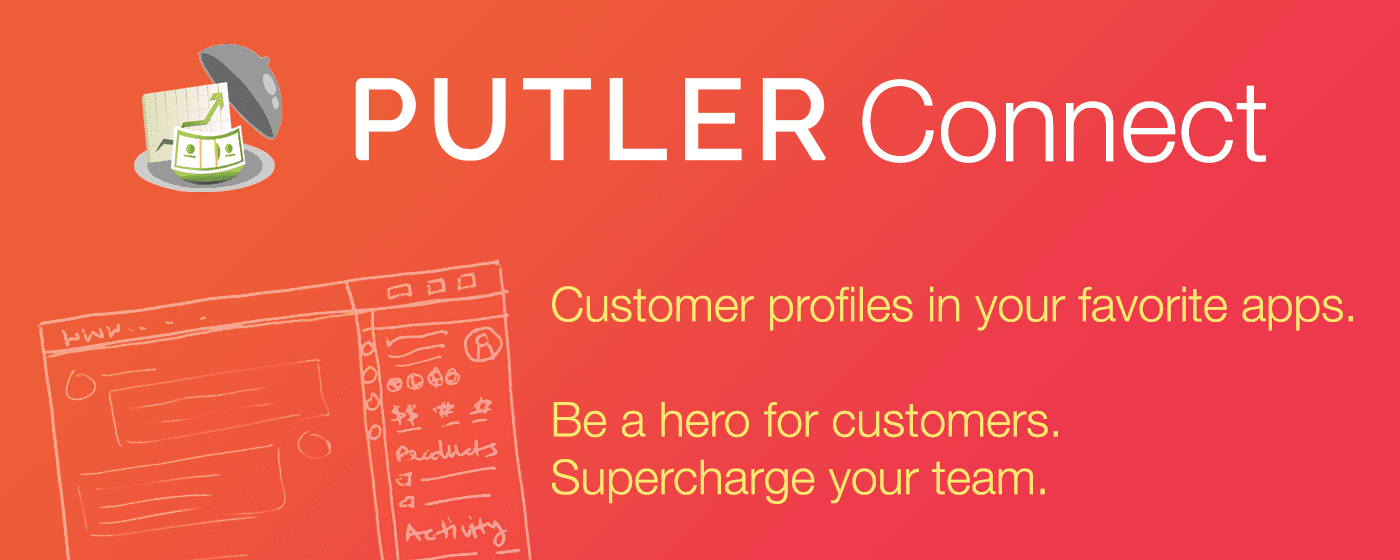 Putler Connect Chrome extension detects email addresses on any web page, checks to see if they are your customers and shows a complete picture of your relationship with them in a neat sidebar.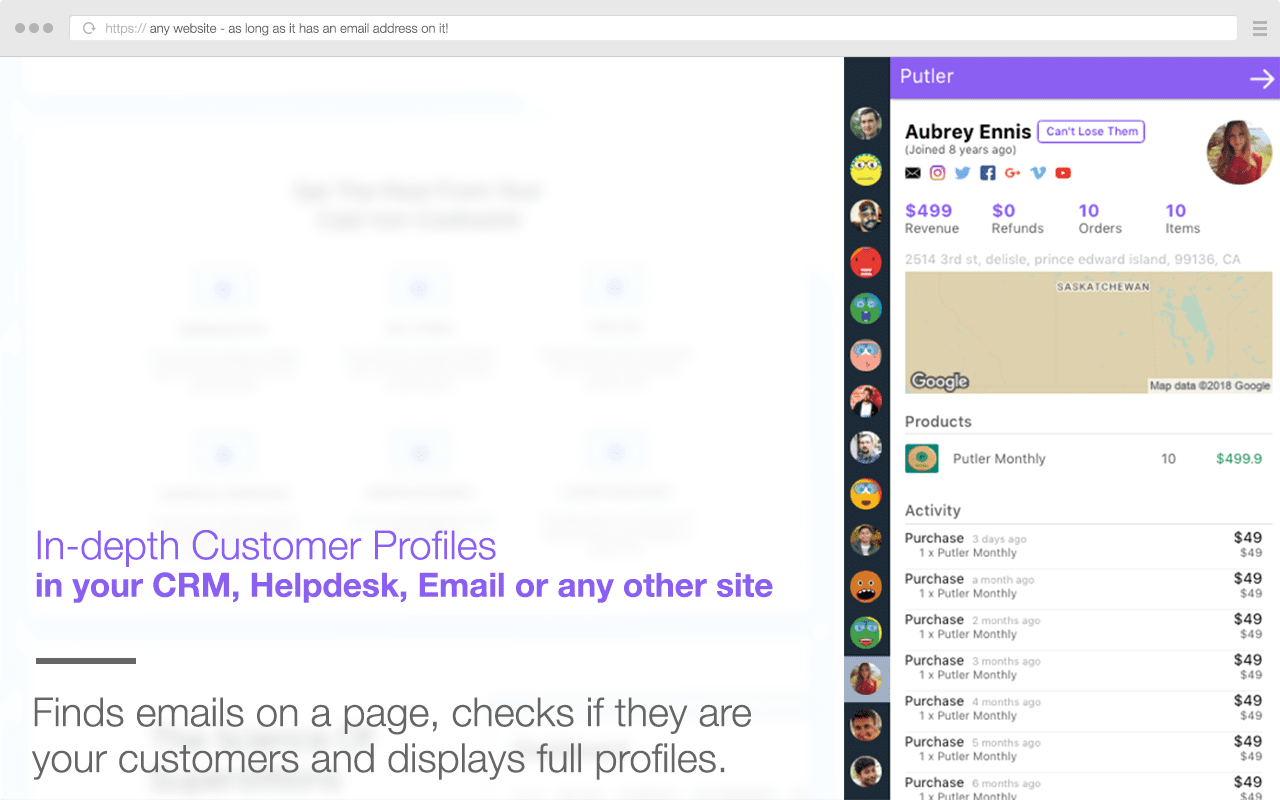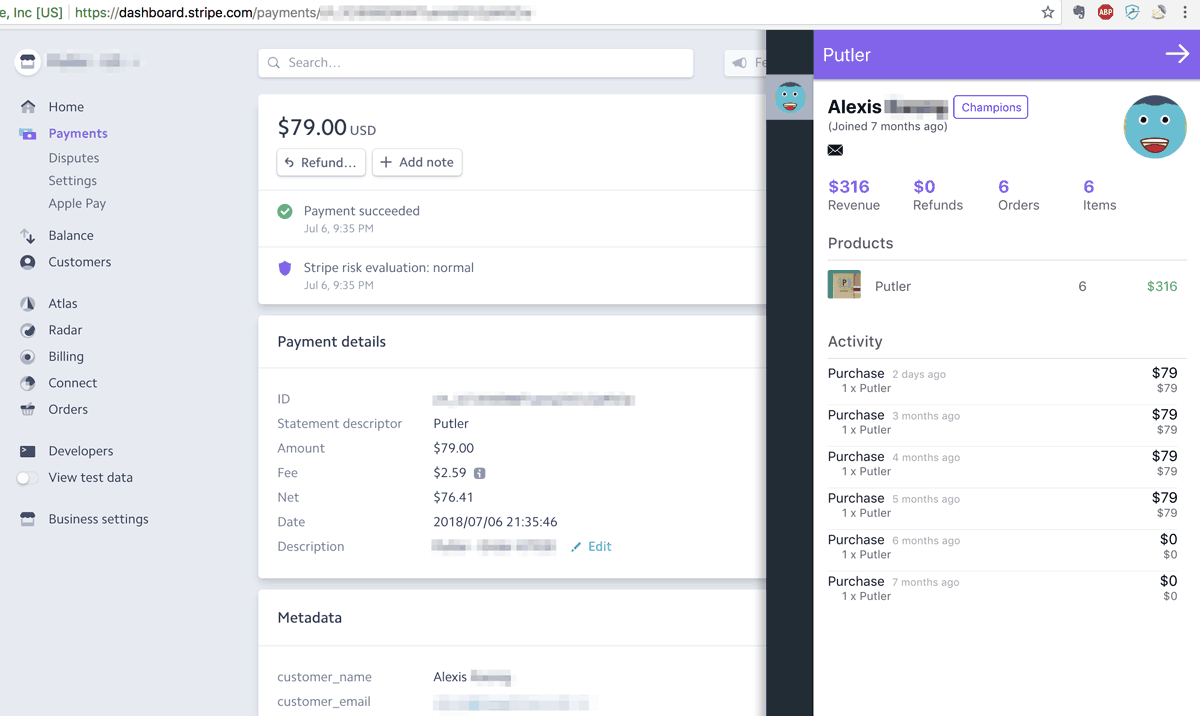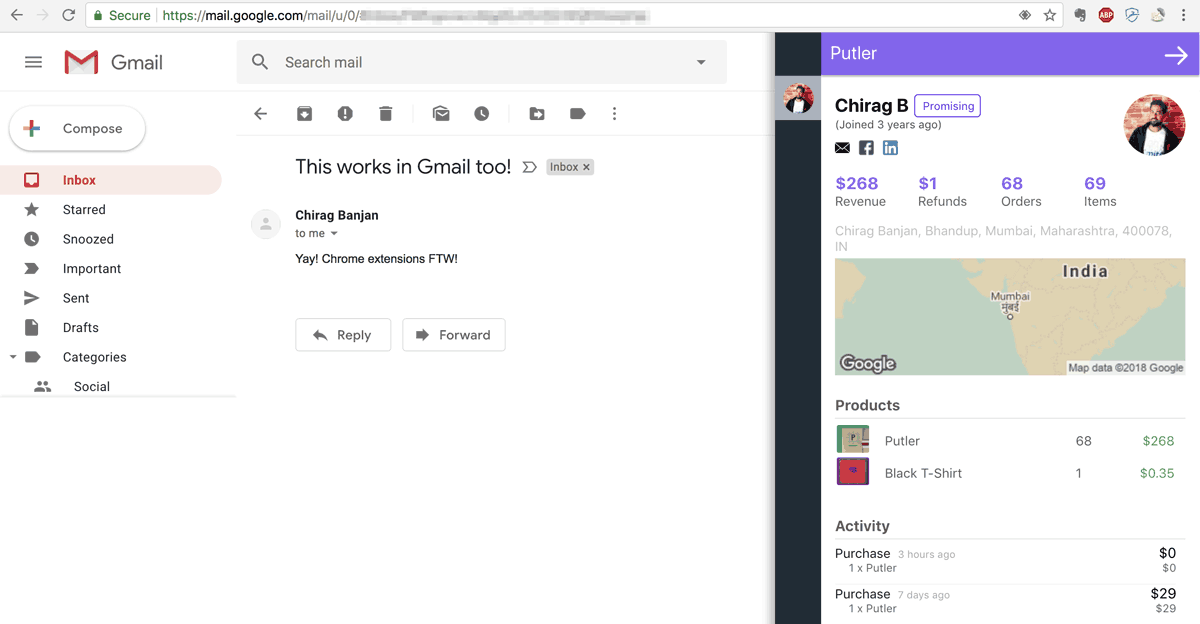 Get Putler Connect Chrome extension or read the story behind
Why do you need this?
You need to know your customers at every interaction point – in your CRM, helpdesk, web mail and many other apps. But customer profiles are locked up in your e-commerce system. Unless you remember all your customers, you don't really know who you are communicating with.
Putler's Chrome browser extension shows you complete profiles along with order history and key performance metrics for your customers in third-party apps. It brings customer data to other tools you use.
Look up customer's order history before answering their support question in your helpdesk, webmail or CRM.
Find detailed customer profiles in your marketing / mailing list app on a page with a list of subscribers.
Turn your e-commerce system or payment gateway in a mini CRM by looking up complete order history, location and social profiles for a transaction.
Basically, understand your customer before reaching out to them.
You and your team will get super productive. Read the back-story and further details about why we developed this extension and how it will be useful to you.
How to install and use this?
No integrations. No API. Putler Connect will work with any helpdesk, CRM, marketing tool, webmail, project management system, invoicing system…as long as the page has some email address.
If you are not a Putler customer, sign up for a free trial and set everything up.
It will work right out of box if you are logged into Putler. If you are not, it will prompt you to login. (I use "Remember Me" option!)
Once authenticated, click on the Putler icon in Chrome toolbar to open Putler Connect sidebar.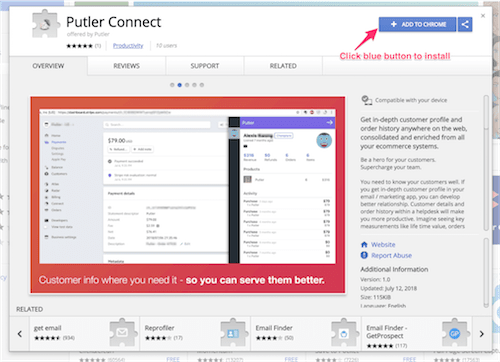 New to Putler? It's the meaningful analytics tool for online businesses. Learn more about Putler.