Being a PayPal user, you must be keeping a track of your business transactions with the built-in PayPal reports.
But, alike most PayPal users, does logging each time into PayPal to look out for transactions and waiting for minutes for them to load up keeps you frustrated?
Do the complex PayPal reports and numbers confuse you?
If so, this article will acquaint you with the best PayPal reporting solutions that helps you bail out from the traditional PayPal reporting drawbacks.

In-depth PayPal reports overview
For any business owner, whether in the online sector or offline sector, a record of daily business activities is essential for multiple reasons.
Here are some of the reasons why you need to track your business data everyday:
Keep an eye on sales and transactions
Be it daily, weekly or monthly, reports give you instant insights about sales you have made in your business. Also, analyzing your transactions gives you instant data about payment and order status.
Track product movement
Which products are best-sellers? Which one's do not sell? Which product contributes the most to refunds? And many more product details you can track using reports and work on further improvements.
Look out for best customers
Does a customer purchases frequently from the store? How much does he spend on average? Who are the most loyal customers? Answers to all these questions can help you improve your relationship with specific clients and build customer loyalty.
Monitor visitor's behaviour
What's the use of the website if it can't convert visitors to leads? Is it so that your best page/squeeze page has the highest bounce rate? Reports help you identify which pages do people visit and spend most of their time. This helps trash bounce rates thereby increase conversions.
All in all, these reports are very important in keeping you on top of your business, with adequate knowledge on how work is flowing.
---
The in & out of PayPal reporting
Having known the importance reports have on business, how about you get to know how they work? Well, here is what PayPal reports entail.
PayPal offers a number of reports. But if you visit their site, you will be confused with different report categories. Hence, we have handpicked the most important ones that can be beneficial to you.
Let's see quickly what each one has in store for you.
PayPal monthly financial summary report / Monthly statement report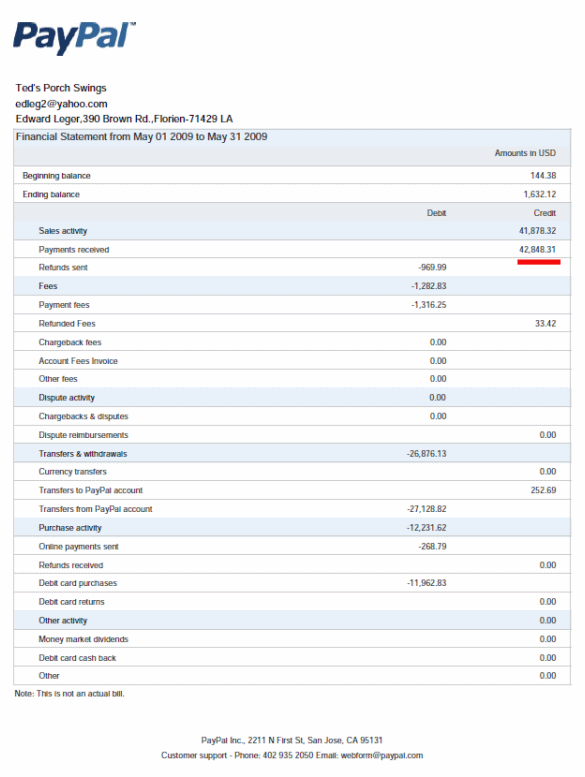 PayPal's monthly financial summary report gives you a line-item view of all your PayPal transactions. You have the summary of all your financial activity – customer payments, PayPal fees, business expenses, bank transfers, and more.
Each line item is presented as an aggregated amount. You can drill-down to track individual transactions.
3 Steps to generate your monthly statement:
Select a time period The default option is current month. You can set a maximum of 31 days range only that too, excluding the current day.
Select currency from the drop-down to choose your preferred one. You can only view transactions in a single currency at a time.
Click View Report to generate your report.
To view the report currently or later, you have the option to open and save it either in pdf, excel sheet, CSV export or in a tab format.
2. PayPal transaction details report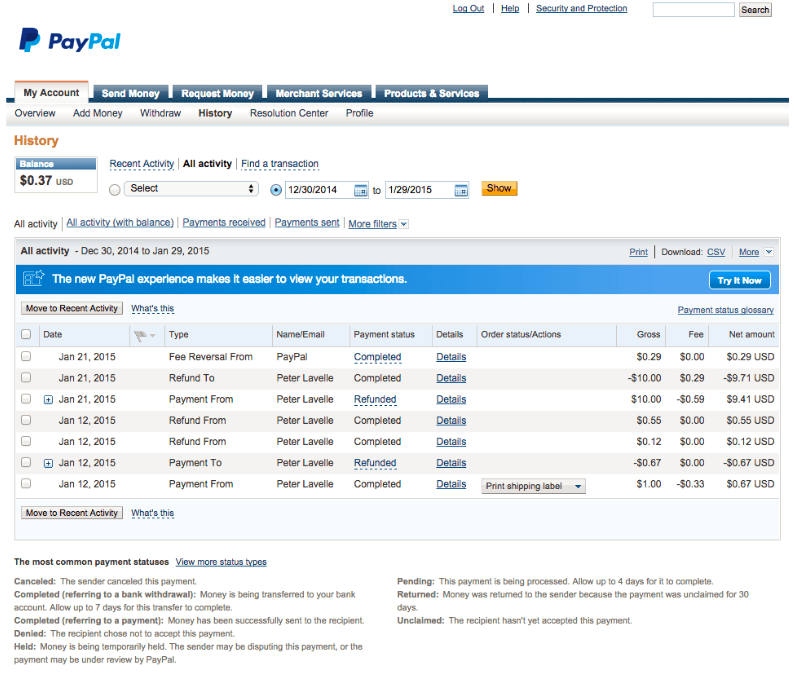 PayPal's transaction details report provides detailed information about each transaction occurring in the account (pending as well as completed orders). It also includes details on shipping status and PayPal Seller Protection availability.
Moreover, if you want to search for a particular transaction, you can do it, thanks to PayPal's search algorithms. The search results are also quite detailed and informative but they take a considerable amount of time to load.
3 Steps to generate your PayPal transaction details report:
Go to MyAccount>History>All Activity
Select the date range you want to view the transactions
Click on Show
PayPal settlement report
The PayPal Settlement report provides the store administrator with the information about each transaction that affects the settlement of funds. The report includes details about transaction event code and transaction initiation date.
PayPal case report
Previously known as the Downloadable Dispute Report – DDR, this report provides status and other details about all claims (disputes and chargebacks) made against your PayPal account.
These reports can be used as backup records during audits. Applicable in cases such as tax payments.
Other PayPal reports includes:
Revenue Share Report
Recurring Payments Profile Report
Subscription Agreement Report
Pre-approved Payments Agreement Report
Once you have acquired the PayPal reports, you need to understand the data provided in them.
You can try the long strenuous process of analyzing weeks of data by yourself, or you can let the PayPal reporting tools do it for you.
Know more about PayPal reports in detail
---
How to find and download PayPal reports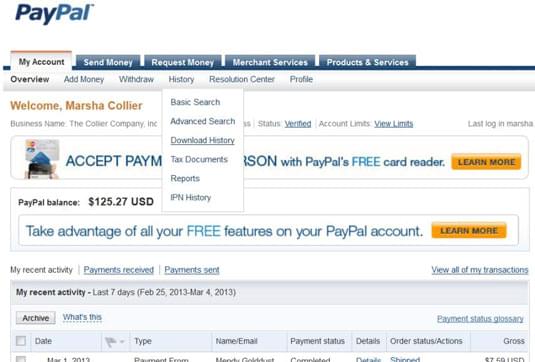 It involves some steps for you to access and download your PayPal reporting and here they are:
Step 1 – Log in to your PayPal account, click on the tab that is labeled My Account displayed at the top of your page.
Step 2 – Within this tab, you will see the 'History' item. Click Download History on the drop down menu after you mouse over the history item on the navigation bar.
Step 3 – Scroll down to indicate the level of your account's customization. Then click on the customize download link to take the page to where you can further refine the PayPal reporting data.
Step 4 – Select the fields that you would like for inclusion in the customization of the reporting data by marking the checkbox next to the desired data, and clicking Save. You will then return to the download history page.
Step 5 – Specify the date span in which you want the downloaded reports taken.
Step 6 – Select a format from the file types of download drop-down list for your downloaded reporting.
Step 7 – Finally, click the Download History button, and in a few minutes, your file will be ready to download.
---
8 Hidden problem with your PayPal Reporting
As efficient as the PayPal reporting is, some operational problems come with the traditional PayPal reporting.
Very slow transactions loading
Though PayPal loads transactions which you queried for, the loading process is very slow. It almost takes a minute to load transactions. Are you willing to spend so much time every now and then for transactions to laod?
No instant searches
Same goes with searches like transactions. If you are looking for specific details such as emails or client names, you will waste lot of time as you do in for transactions.
Complex reports
As you can see in the above images, the metrics and data in PayPal's reports seems a little difficult to interpret. They are rather challenging to read and analyse without prior experience.
High-level numbers
The report strictly provides high level numbers and details at all. Though they are important, it doesn't seems feasible all the time.
Poor accessibility
The processes of locating and the downloading PayPal's reporting as well as applying filters makes it rather difficult to locate specific data. For instance, payments made on a particular period of a month's report.
Limited report range
The report is limited only up to thirty-one days and cannot extend further.
Missing products & customer insights
Every business success depends on its relation with customers and the products that contributes to sales. With PayPal, you won't find details on your best selling / worst selling products, your loyal customers, best time for sales, etc.
Lack of sales insights
Same like customers and products, PayPal misses out on sales insights too. These include time when maximum sales occur, which country contributes to maximum sales, daily average revenue, etc.
---
Alternatives to PayPal reporting – Best PayPal Reporting tools for your business
Fortunately, for all the drawbacks posed by the traditional PayPal reporting tools, there are solutions.
These solutions come in the form of alternative PayPal reporting tools that are way faster and provide more options that are unavailable in the traditional PayPal reporting tools.
Options such the ability to access your PayPal reporting and analytics information without having to access your PayPal account (through an app).
The above are just a taste of the numerous benefits that accompany these PayPal reporting alternatives. The alternative PayPal reporting tools, in particular, are – Putler, GaragePay, ChartMogul, Control, etc.
Putler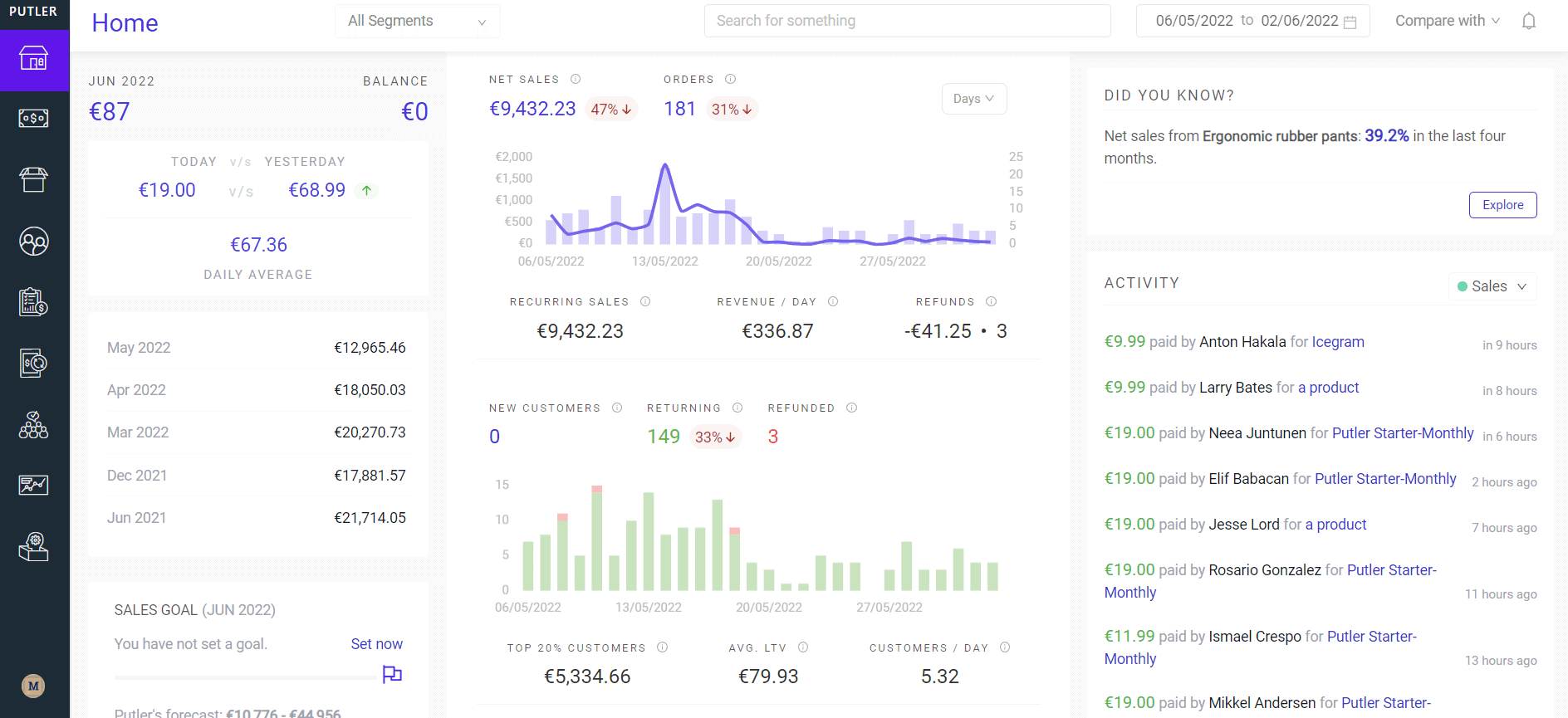 Putler within this compilation is appropriately termed as the best because of all the features it offers. This tool rates among the most accurate e-commerce analytics solution with more than 153 metrics and in-depth reports. Owing the level of accuracy that Putler provides to PayPal reporting,Putler is the perfect tool.
GaragePay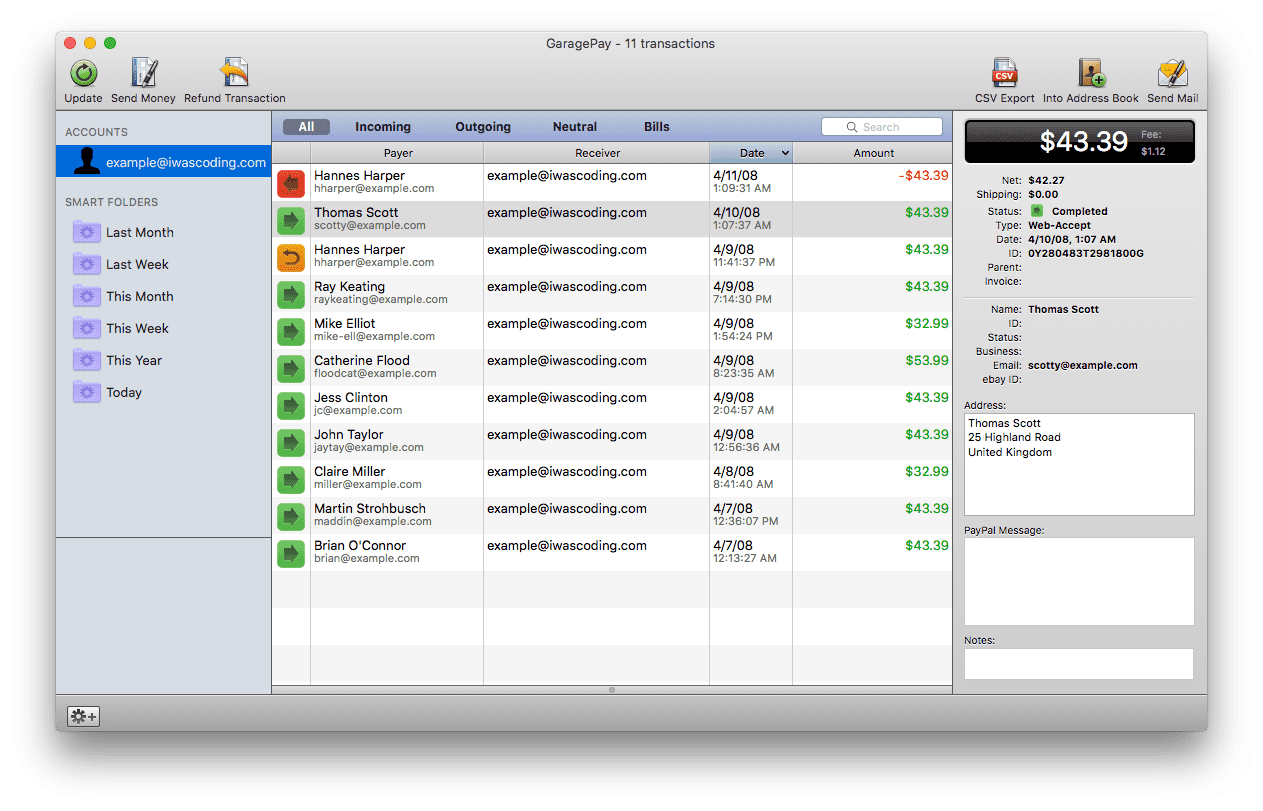 GaragePay is an application from Mac that lets you download, search, view and archive all your PayPal transactions without having to log in to the PayPal site. It downloads all your accounts' transactions while updating initially downloaded transactions. That enables you to access PayPal reporting and analytics even without internet connection since the information remains in the GaragePay database.
ChartMogul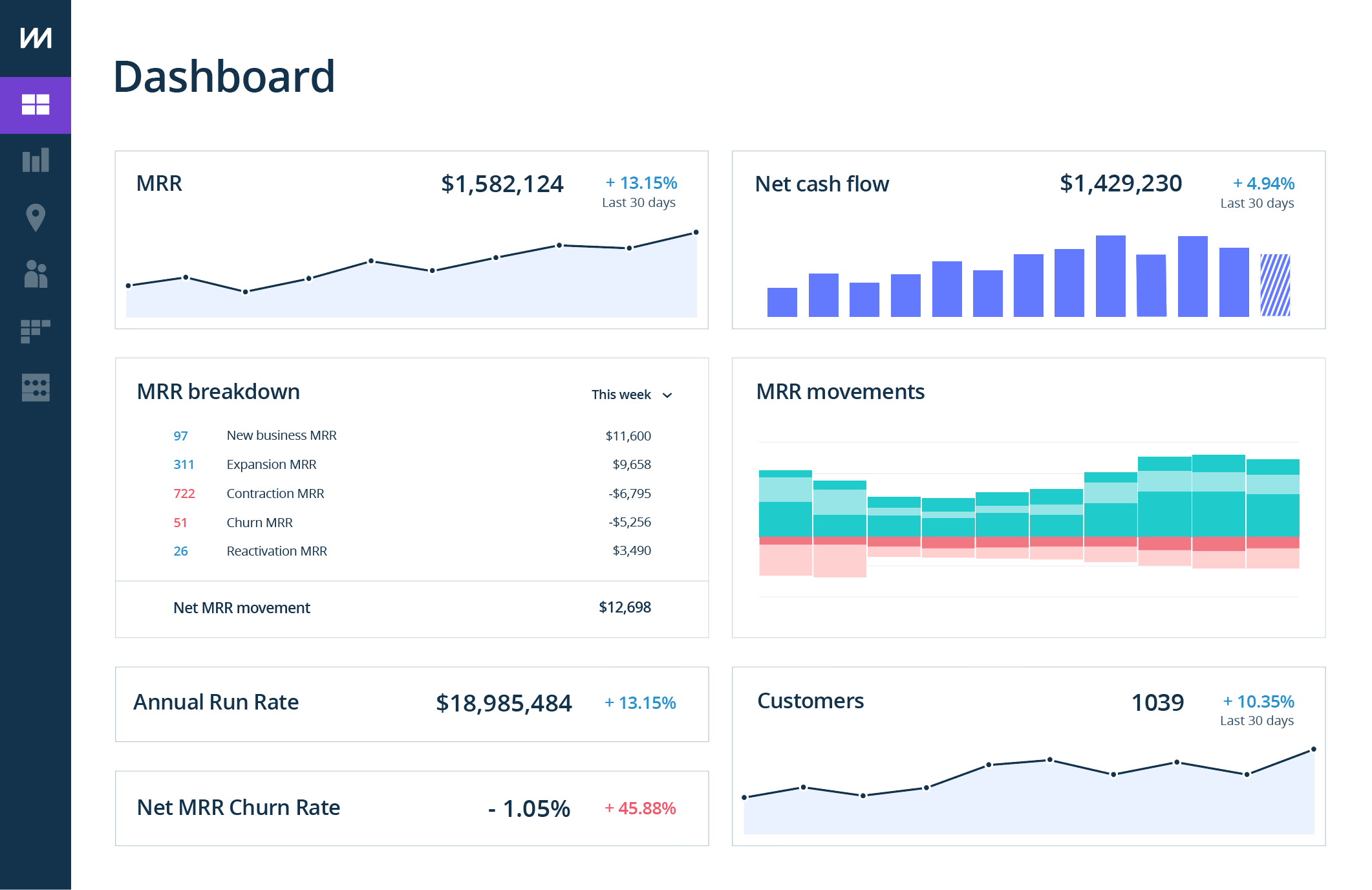 This PayPal reporting tool solves the complexity of metric accuracy through the integration of your other services, such as billing and customer support. It's for subscription businesses only.
GetControl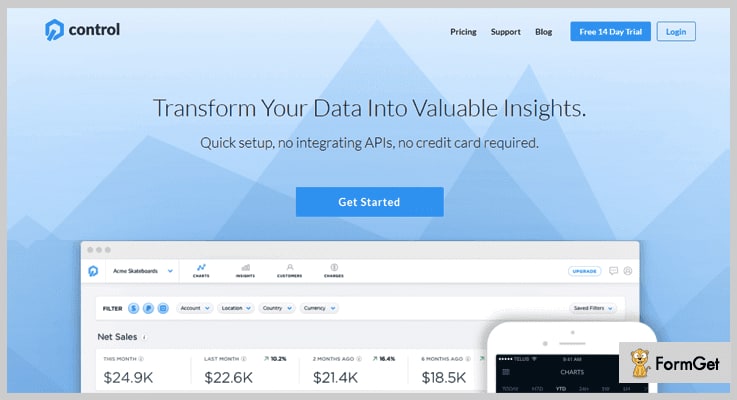 This PayPal reporting tool also comes in the form of a mobile application. In fact, it is the only consolidated B2B mobile app for PayPal both in Android and iOS app systems. After launching the PayPal Beta app, Control enabled businesses to track their PayPal revenue, approval rating, decline and other critical metrics through the phone.
Putler: The smartest PayPal reporting tool
Putler is an unmatched revolutionary tool that enables you to manage your e-commerce transactions effectively and discover significant insights about your online business.
What is even more fascinating is that you do not have to access your PayPal account to perform these tasks as long as you have Putler.
The following are some of Putler's features that make it more preferable than the rest as a tool for PayPal reporting and analytics.
Instant reports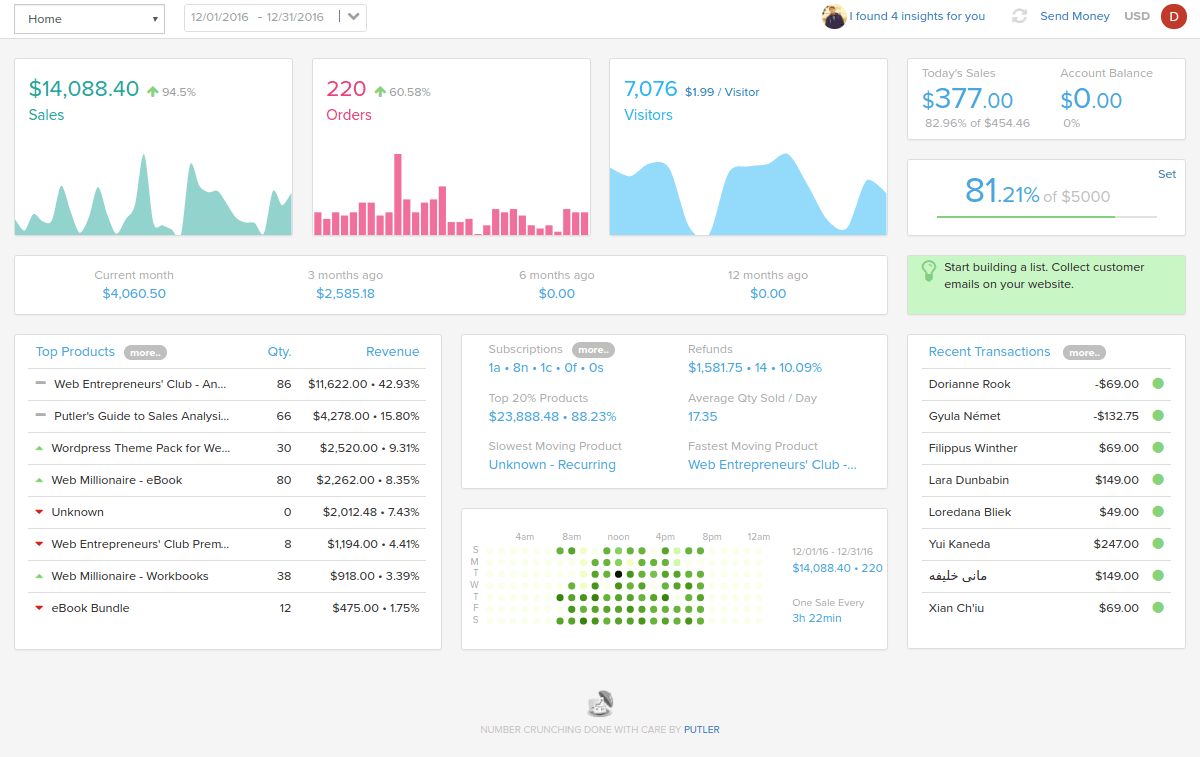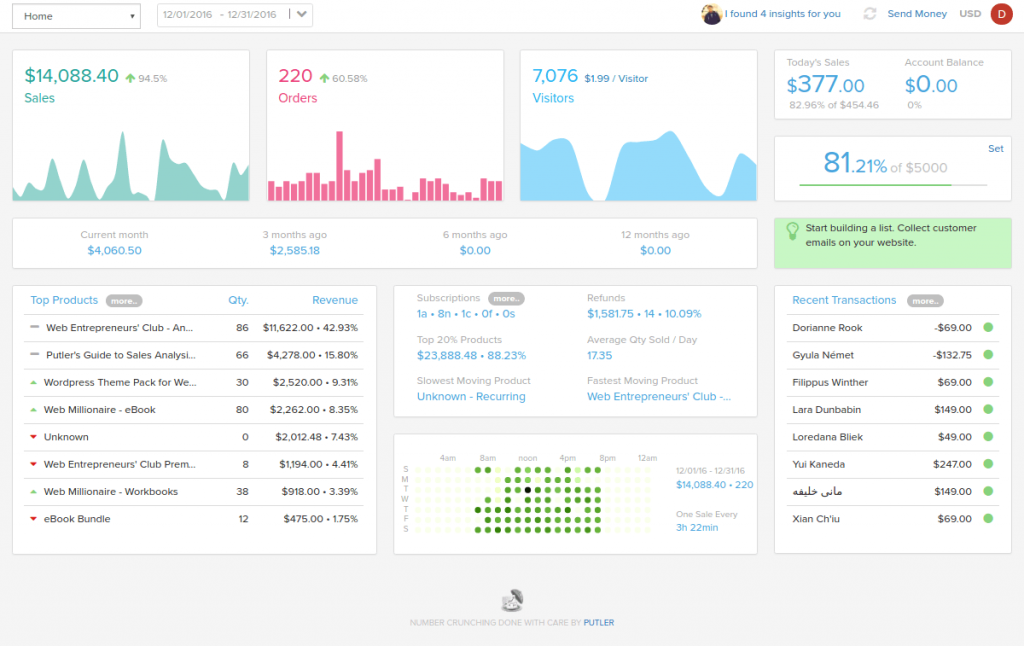 Putler provides all updates and reports instantly without having you to repeat the log-in process of PayPal and wait for reports to load every time.
Automatic sync's with PayPal
All you have to do is enter PayPal API details, and the rest is taken care of by Putler. That includes automatic downloading of latest transactions and updating of all statistics.
Automatic aggregation
Being an aggregator is one of Putler's biggest merits. It entails aggregation of data from other payment gateways, shopping carts among other accounts that could be synchronized within your Putler account. Therefore, giving you a unified report on your business or sales from a single source.
It is even convenient enough to total out targets from your different businesses in a single place.
Instant transactions on board
Another huge advantage of choosing Putler for PayPal is it's ability to load transactions in a fraction of seconds. What takes a minute with PayPal, is now hardly a two to five seconds work.
Unmatched intuitive search
Again, another major advantages of Putler. Look out for some minute details like product name, customer's email, etc. and Putler will bring up the desired results instantly.
Never seen before product metrics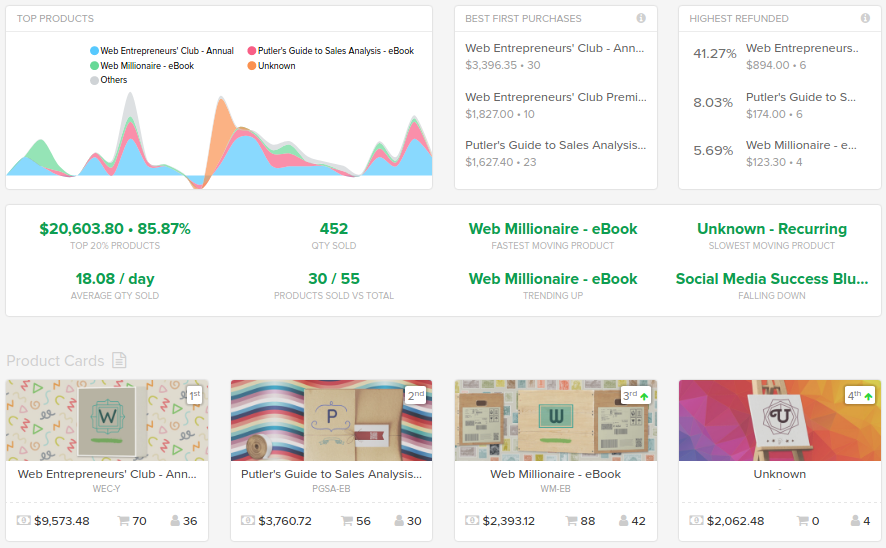 As products are your prime movers of sales, Putler provides you instant details about your product movements. Best sellers, product leaderboard, top 20% products revenue, product vise sales and refunds, etc.
Built-in customer segmentation
Putler's customer dashboard provides you all the much needed information you need about your customers.
In addition, Putler's RFM analysis provides you details of different customer segments and where each customer falls. Whether he is a loyal customer or a customer who needs immediate attention. Also, whether that customer is the most profitable one or can be ignored. This is one of the best analysis to improve your relationship marketing.
---
Ready to get better PayPal analytics and reporting?
Thus, without records there is no evidence of business transactions. And if it is an online kind, well there are tools that you can use to achieve this goal.
And as for the tools applicable to this sight in offering reports and analytics on PayPal's transactions, then Putler deserves the credit.
If you conduct business online and PayPal is the service you prefer for online payments for its efficiency, then you must try out Putler for the efficiency it offers in terms of simplicity, multiple account synchronization ability, wide range of tracked metrics and many more benefits in PayPal's reporting and analytics.