Why reporting is needed?
Whether we realize it or not, every single day we make countless decisions. Taking a decision is the most common task you carry out every day. Some of these decisions are minor, like deciding what to eat for lunch, but others require a little more consideration like what business strategy to adopt in order to increase sales 10x.
Well, in both cases, a little help can go a long way. On the same lines, as a store owner, you need to make tons of decisions every day. That's where these plugins — Putler and Metorik come in.
This article will give you a detailed breakdown of both these reporting tools and help you decide the one most effective for your business.

Putler v/s Metorik
At its heart, Metorik is basically built for WooCommerce stores. It digs in and shows all your store data like customer information, product information, order information.
On the other hand, Putler is not just built for WooCommerce, but also for 16+ other data sources. Connect them and view in-depth reports and analytics for each.
Once you have connected your data sources to Putler, it will consolidate the data, de-dupe it and show you accurate reports.
Will it work for me? Integrations & Compatibility…
The most important requirement of any reporting tool is compatibility. It should be compatible with your business platform, the payment gateway used on it as well as the various services that go in tandem with your business.
For the sake of simplicity, I've divided this section into three sub-categories:
Shopping Cart Compatibility
Metorik is restricted to WooCommerce only. It provides you with analytics, reporting and insights only for the data present on your WooCommerce store. In-case, you have any stores built using another shopping cart system, you can't use Metorik for it.
Coming to Putler, it integrates with a wider range of shopping carts like…
WooCommerce
Shopify
Easy Digital Downloads
Bigcommerce
Putler provides you analytics, reporting and insights for each of the platforms listed above.
Payment Gateway Compatibility
Metorik doesn't consider payment gateway as a separate data source. It will pull data from the payment gateway integrated with your WooCommerce store.
On the other hand, Putler integrates with payment gateways as a separate data source.
Putler is a crowd favourite among PayPal users, as it is 10 times faster when it comes to showing PayPal transactions. If your business deals with payments from multiple gateways, Putler could be a blessing for you.
Putler supports the following payment gateways:
PayPal
Stripe
Authorize.net
Braintree
Sage Pay
Compatibility with other services
Not just shopping carts and payment gateways, both these plugins are integrated with many other services like-
Metorik integrates with :
Google Analytics
Slack
Zendesk
Freshdesk
Intercom
HelpScout
MailChimp
Campaign Monitor
Gmail
Putler integrates with:
Google Analytics
eBay
Etsy
Gumroad
MailChimp
To summarize, Metorik integrates more with marketing services. Putler has more integrations with payment gateways, shopping carts, marketplaces are other e-commerce platforms.
Note – Putler also has an Inbound API to help you connect any other platform and view in-depth reports for each.
Pricing Structure
Both these business analytics tools have a very interesting pricing structure.
Metorik provides all of the features in all its plans, but the charges differ based on the number of orders received.

On the other hand, Putler provides 3 plans:
Plus plan – $29/ month up to 300 orders
Pro plan – $79/ month up to 3000 orders
Max plan – $250/ month 10,000 orders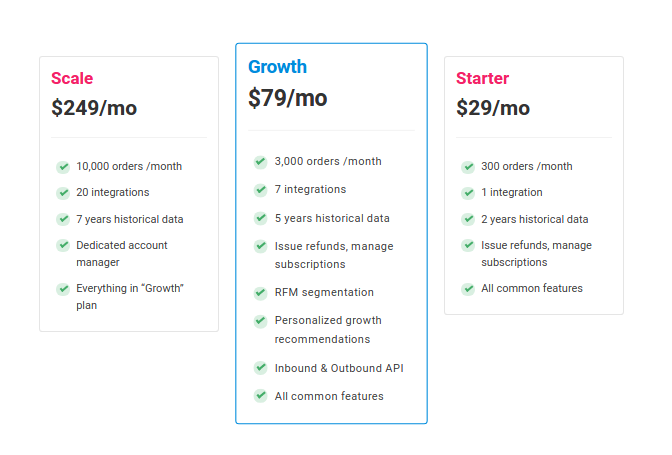 Analyzing Dashboards
An easy-to-use, accessible interface is a big deal while choosing a reporting tool. After all, if you're going to be making important business decisions, the tool you're using to take the decisions should be as simple to use.
Keeping that in mind, the next thing to compare while choosing the right business reporting, analytics tool is the dashboard.
Ideally, the dashboard should give you a whole picture of what is happening in your business. It should give you every information like – Sales, Products, Customers, Refunds, to a name a few.
Both Metorik and Putler do a fantastic job at this.
Home Dashboard
As Metorik is only for WooCommerce, the reports may seem similar to WooCommerce reports.
But in reality, they are quite detailed. Metorik provides details like the best and worst selling products, sales made per day, hourly sales, net sales, new customers, average order value/order items, average lifetime value/orders per customer, etc.
In short, Metorik has a sleek home dashboard that gives you some key information that can help make important decisions.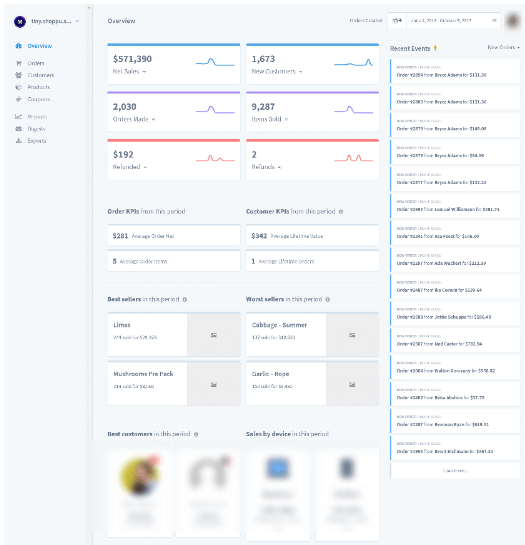 Putler's home dashboard is more detailed and gives some key information right there. It shows a comprehensive view of your sales data, customer data, product data, subscription and refund data, transaction data and, most recently, also your Google Analytics data.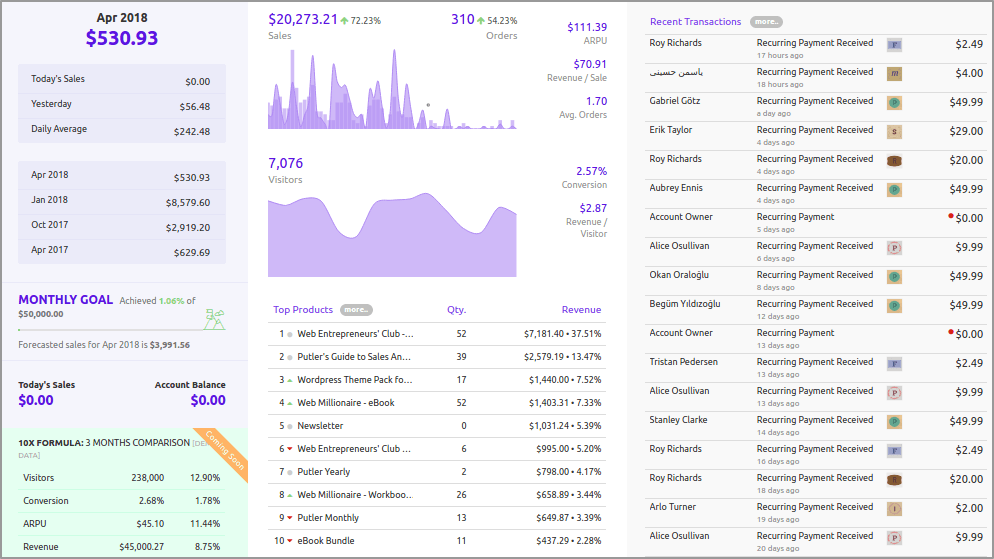 Digging deeper!
Products Dashboard
Both Metorik, as well as Putler, have separate pages for each product present in the store. These pages show all the necessary information related to the product such as the first sale date, last sale date, number of refunds, average sale per day, average price, monthly wise sales and so on…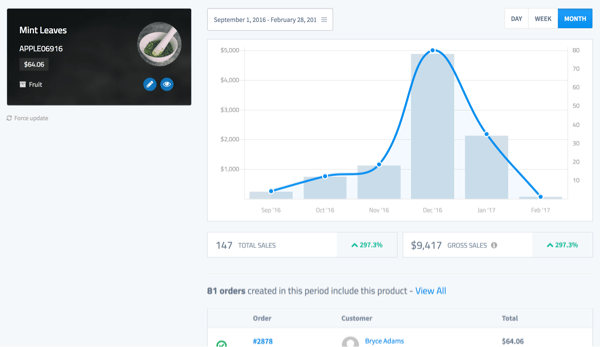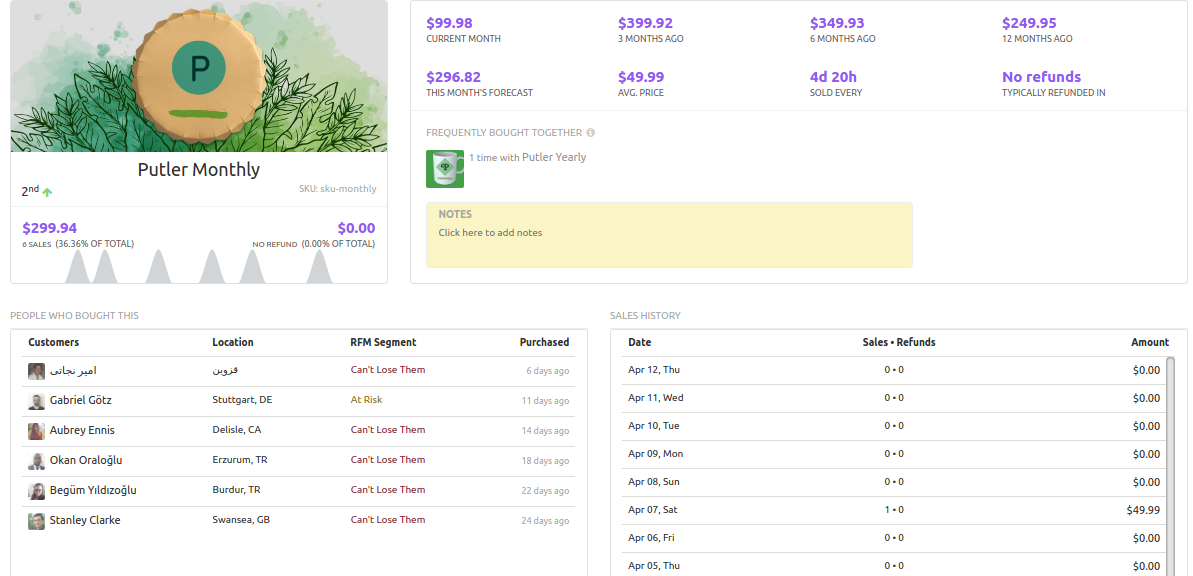 Customers Dashboard
Metorik has a detailed page for each customer where it gives different customer related information like name, email id, contact number, total amount spent, average order, number of orders and transactions.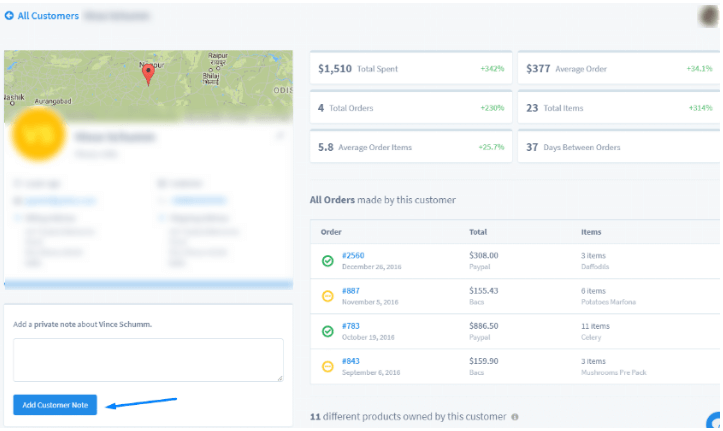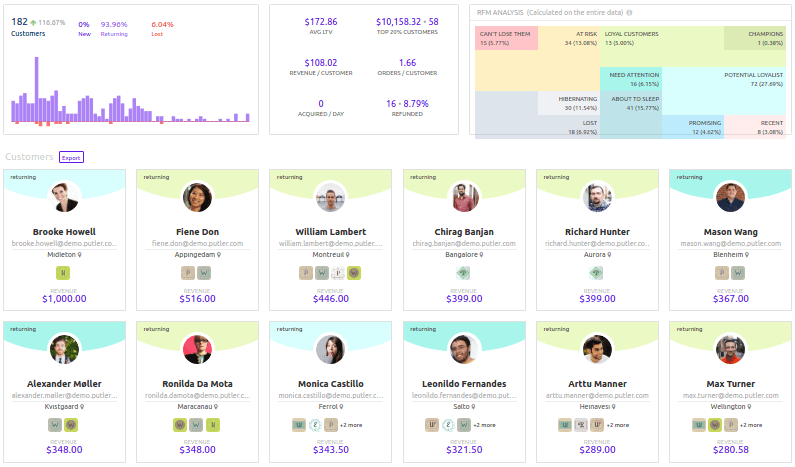 Putler shows all customer related key performance indicators (KPI's) like lifetime value, average revenue per user (ARPU), churn rate, avg value/day, refund rate, conversion rate.
Putler also segments customers based on RFM – recency, frequency, monetary analysis. RFM categorizes customers into different clusters like loyal customers, hibernating customers, to potential customers, new customers and many others.
RFM analysis helps to target customers with special emails, offers, discounts, etc.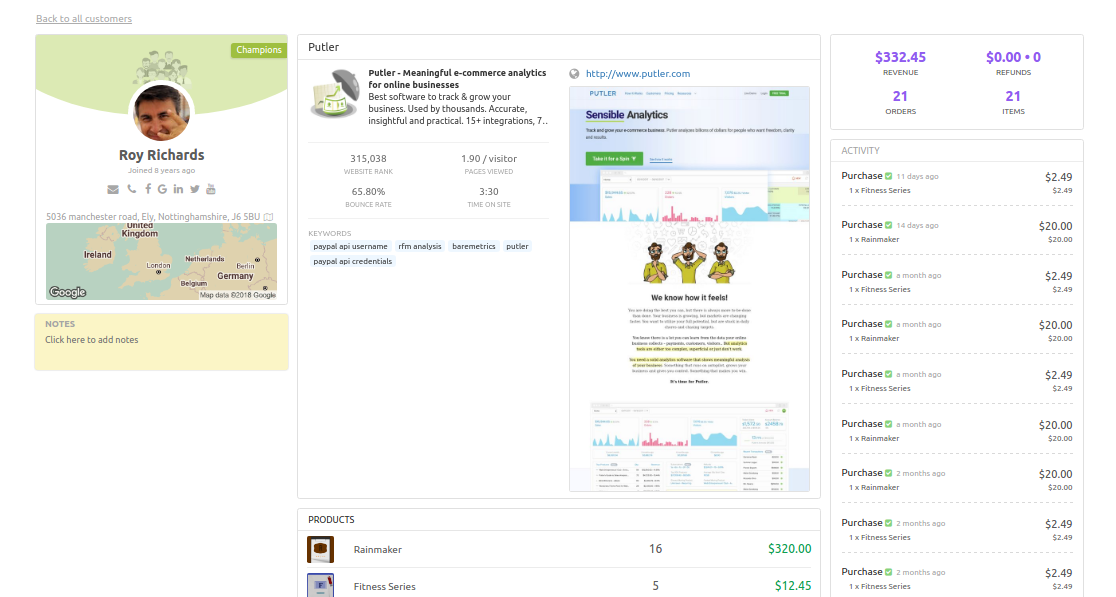 Putler also gives individual customer cards which provides you with the customer's name, a display picture, the products he/she has purchased, their location, social media details, etc. It also shows a detailed view of every transaction made by the customer in your store.
Transactions Dashboard
This dashboard gives complete information on every transaction made by every customer. Putler also gives an option to issue refunds from the dashboard.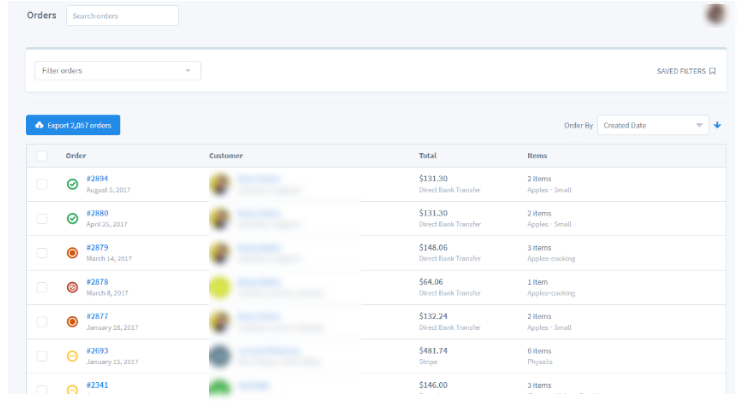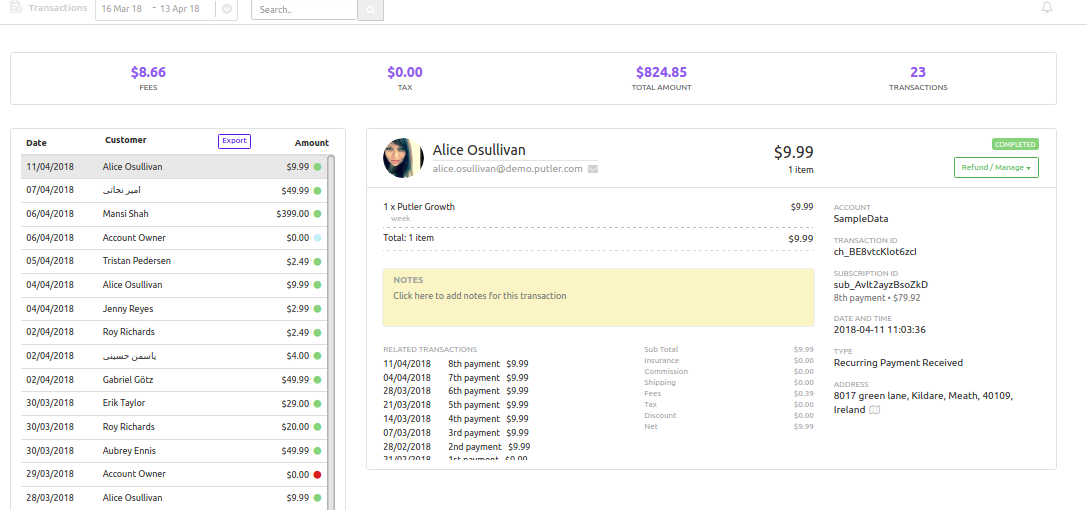 Subscriptions Dashboard
As I mentioned earlier, Putler is also integrated with WooCommerce subscription plugins. Thus it also pulls in data from WooCommerce subscription reports. So you can view all the subscription statistics within Putler itself.
Along with WooCommerce, Putler also supports subscriptions for PayPal & Stripe. Subscriptions reporting for Authorize.net and Braintree Subscriptions is on our roadmap.
Metorik supports only WooCommerce Subscriptions.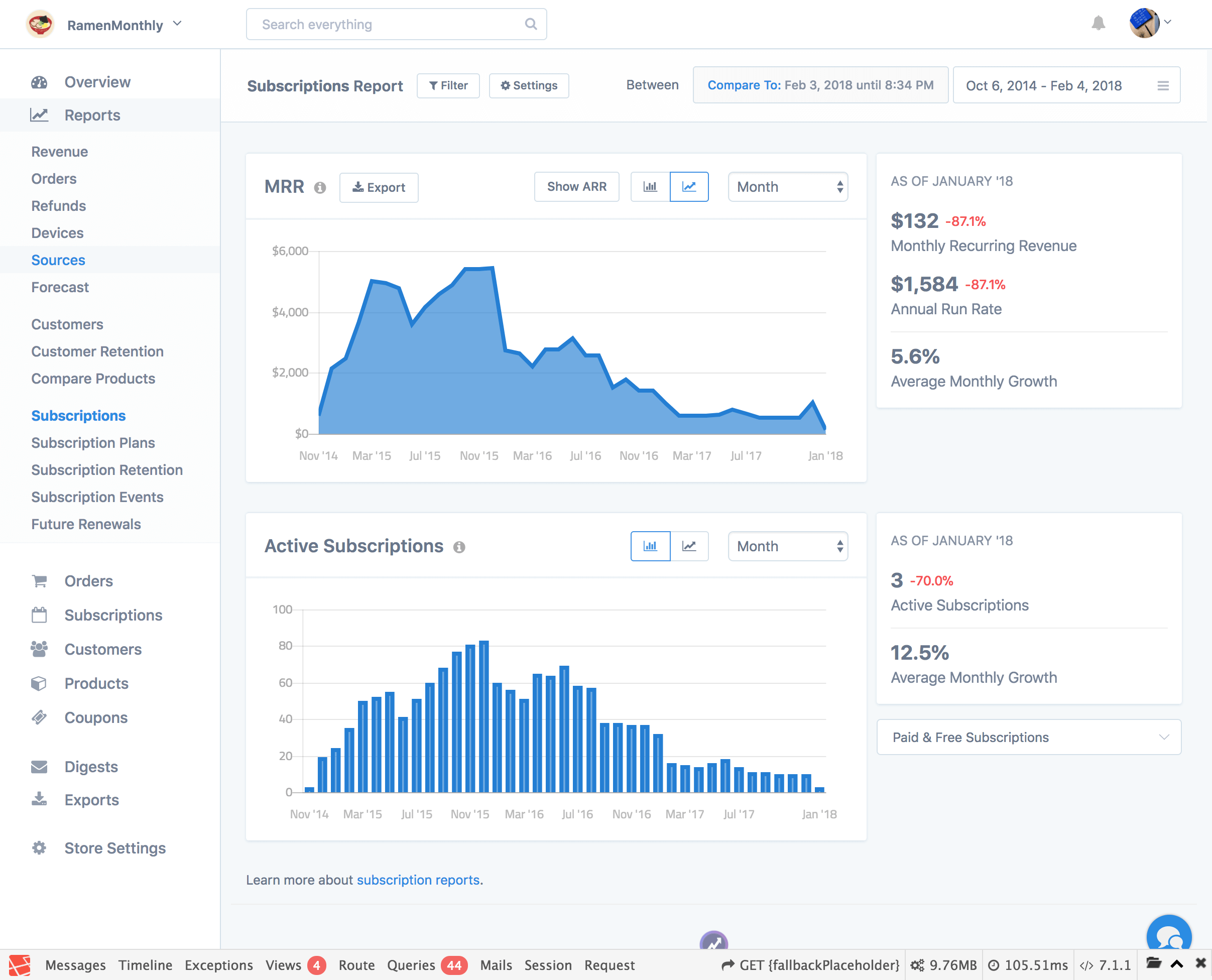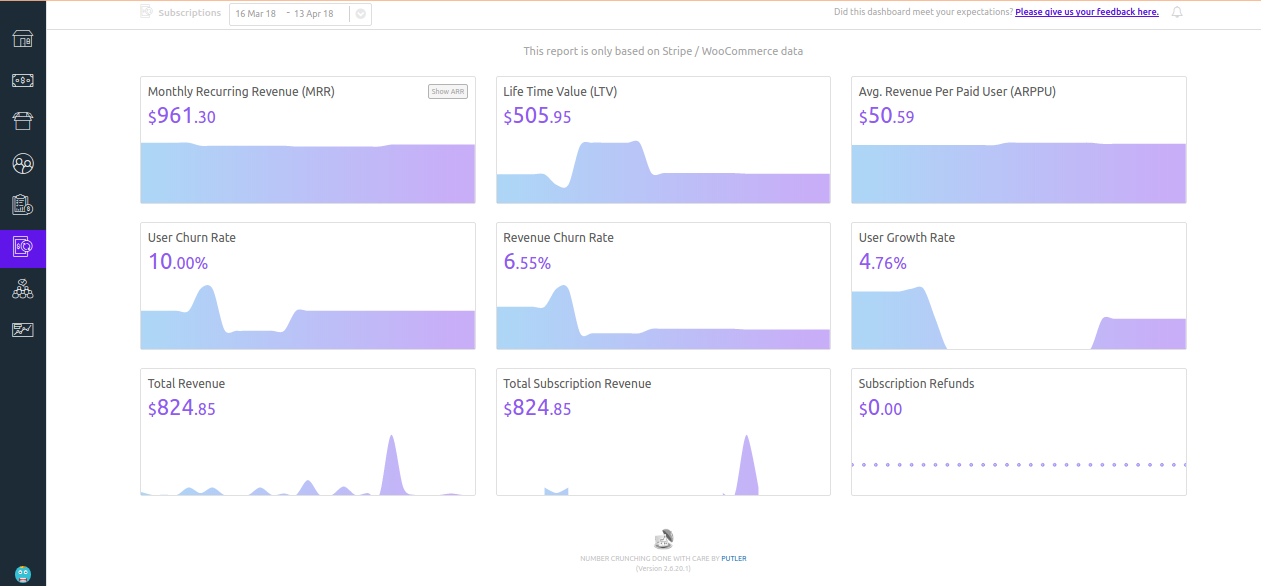 Audience Dashboard
Another interesting report that Putler provides but Metorik doesn't, is the audience dashboard. That is, if you connect your Google Analytics data with Putler, it shows you your website analytics as well.
Putler shows you information on the number of visitors, countries wise traffic distribution, the top pages that get traffic, channels that get you traffic, search keywords and many more.
Monitoring Key Performance Indicators
Both Metorik and Putler give you a wide range of KPI's. Metorik provides you more store- related KPI's like:
Customer Lifetime Value
Customer Lifetime Orders
Customer Lifetime Items
Customer Average Order Value
Order Payment Methods
Daily Customers Joined
Daily Guest Orders
Best Sellers
Worst Sellers
Customer Device Types
Average Order Gross
Average Order Net
Average Order Items
Best Customers
Customer Browsers
Refund Rate
Refund % Of Gross Sales
Average Refund Amount
Conversion Rates
Customer Operating Systems
On the other hand, Putler gives you all these plus even more KPI's. It divides it's KPI's into 6 broad categories.
Sales Metrics
Transaction Metrics
Product Metrics
Customer Metrics
Visitor Metrics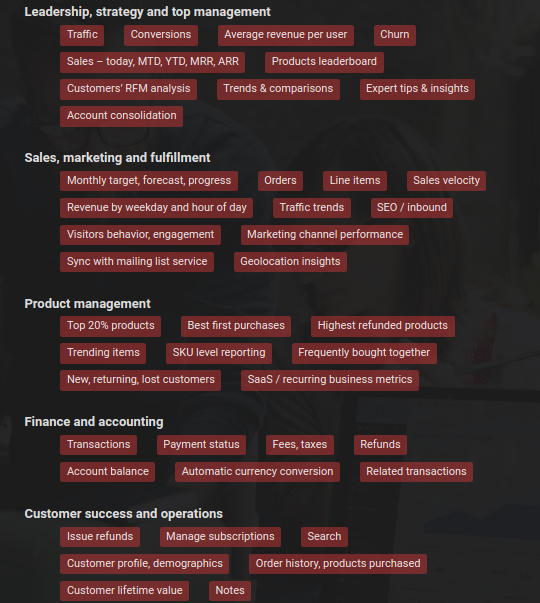 Putler metrics
Working With Real-Time Data
Both these plugins understand that the most important need for businesses is the ability to work with real-time data. Thus, both this software provide you with real-time information.
Metorik has a 'Recent Events' widget which updates whenever a transaction is made on your WooCommerce store. Similarly, Putler also has 'Recent Events' as well as a Transactions dashboard which updates itself whenever a transaction takes place.
Both these tools allow you to drill down and gain in-depth view of every transaction. You can retrieve information like the customer's profile, check the products purchased, change payment status, add notes etc.
Carrying out refunds and subscriptions
Getting up-to-date data about your business within your reporting, and analytics tool is hugely important. Now, imagine if you could also carry out important tasks like refunds and managing subscriptions within it. That sounds pretty useful, doesn't it?
Unfortunately, Metorik doesn't let you carryout such tasks but Putler does.
Putler allows you to carry out either partial or full refunds right within the Putler's dashboard.
You don't need to log in to your payment gateway. Once you've connected your payment accounts to Putler, you can view as well as work on data right from Putler's dashboard. Like manage subscriptions, process refunds etc.
Viewing charts & comparisons
Graphs and charts both are an integral part of reporting. They allow you to quickly recognize trends and derive important conclusions instantly.
Metorik allows you to instantly compare data from different periods whereas Putler allows you to select data from a particular range to another, but lacks the comparison bit.
Note: This comparison feature is on Putler's roadmap and will be available soon.
Gaining invaluable insights
As you've probably gathered from this article, both Metorik and Putler give you insights.
The plus point of Metorik is that it lets you define how often you get these reports. It summarizes your store's activity and lets you choose the time and channel (email, slack, SMS) for receiving your data.
Putler sends you reports and insights only via email. And these reports are sent weekly. Like Metorik, there's no fixed schedule or way to choose the frequency of these reports.
The Big question: Which tool & why?
Metorik versus Putler is an 'apples to oranges' comparison, so it purely depends on what kind of business model you have.
If you have a single store that's built on WooCommerce, and you want reports and analytics only for that alone, you could go ahead with Metorik.
But, if you have multiple stores, or just a single store — that is built on WooCommerce or any other platform, operating with multiple payment gateways as well as Google Analytics, and you want to get all this data and reports in one place, go for Putler.
With a few exceptions, Putler does more and gives better value for your money.
The Final choice
It's your call totally. Go ahead, try out Putler or Metorik and do let me know your experience in the comment section below.
Want more alternative??? Here are a few more
How does Putler compare with other analyitcal tools?
| Features | Putler | ChartMogul | Baremetrics | Metorik |
| --- | --- | --- | --- | --- |
| SaaS Metrics | Yes | Yes | Yes | Yes |
| Non SaaS Metrics | Yes | Yes | No | Yes |
| Website metrics | Yes | No | No | Yes |
| Number of Integrations | 17 | 7 | 4 | 4 |
| Integrates with PayPal | Yes | Yes | No | Yes |
| Team sharing available | Yes | No | No | No |
| Realtime updates | Yes | Yes | No | Yes |
| Multi-currency support | Yes | Yes | No | Yes |
| Aggregated reports | Yes | No | No | No |
| Individual reports | Yes | No | No | Yes |
| Customer Segmentation (RFM) | Yes | No | No | No |
| Send money functionality | Yes | No | No | No |
| Subscription Management | Yes | No | No | No |
| Process refunds | Yes | No | No | No |
| Desktop App | Yes | No | No | No |
| Chrome extension | yes | No | No | No |
| Intuitive Search | Yes | No | No | No |
| Pricing | $29 | $100 | $50 | $50 |
Additional Resources