How to get BigCommerce API details?

We are proud to announce that Putler now supports BigCommerce too!
Putler can now bring in your BigCommerce orders and show you all the useful stats.
You will need to create API details in BigCommerce and use them in Putler, while adding a new Account of type BigCommerce.
Steps to get API details for BigCommerce:
1. Log in to Your BigCommerce store and then click "Users"

2. Click "Edit" next to your username

3. Copy Username
4. Scroll to bottom of page and click "Yes, allow this user to use the API"
5. Click "Save"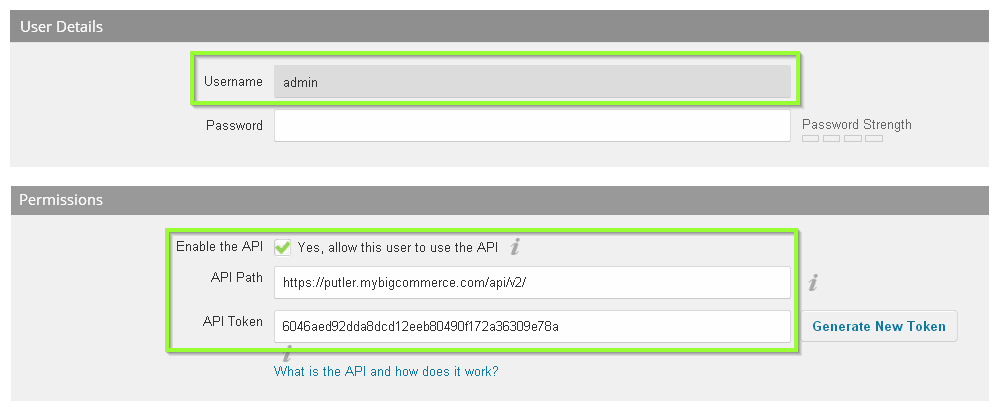 6. Now use the API path and API token in Putler
---